5 Ways to Celebrate National CBD Day on August 8
These days, it seems like CBD products are everywhere! From iced lattes to bath soaks, this much buzzed about cannabinoid is popping up in a wide variety of products, and quickly becoming the next big thing in the wellness world. And there's a good reason for the hype. Cannabis enthusiasts have long been excited about the health benefits of CBD as a source of natural relief, and hemp products' potential as more holistic alternatives to medical treatment.
While some varieties are derived from the marijuana plant, CBD is a THC free, non intoxicating cannabidiol that can also be sourced from the hemp plant. And thanks to the most recent farm bill, hemp derived CBD is legal in all 50 states. And though medical cannabis has only been approved to treat one specific medical condition, fans say this natural hemp product provides a much needed natural source of support for ailments ranging from occasional anxiety to the relief of inflammation, making CBD a much more holistic solution.
National CBD Day is on August 8 so it's time to brush up on your CBD knowledge, plus discover five ways you can celebrate National CBD Day yourself!
@vegamour To celebrate National CBD Day, here are 3 benefits of CBD. 1. CBD Fights Inflammation Chronic inflammation doesn't just wreak havoc on your body and your skin, it can also impact your hair. CBD's potent anti-inflammatory benefits can be soothing to irritated scalps and impacting sebaceous glands to help regulate oil production in the skin. 2. CBD Is An Antioxidant CBD has some impressive antioxidant properties! Whether inside the body or out, CBD can lend your body a hand and its antioxidant benefits show promise not just for oxidative stress, but for inflammation related to that stress, to boot. 3. CBD Is An Anxiety Buster Stress can cause cortisol levels to rise, and chronically high levels of cortisol can negatively impact your hair. CBD has been shown to have global anti-anxiety benefits for the body. By soothing stress and anxiety, CBD can act as a buffer between you and the impacts stress can have on healthy hair growth. #nationalcbdday #cbdday #benefitsofcbd #cbdhaircare ♬ Canyons - Official Sound Studio
When Is National CBD Day?
National CBD Day is August 8th. National CBD day is a celebration intended to raise awareness and celebrate the wide world of CBD products. Whether you're new to CBD or a seasoned pro, this holiday is the perfect time to indulge in some CBD — be them edible CBD products, topical products or even CBD-infused beauty products. Here are a few of our favorite ways to do just that!
1. Try a CBD Gummy
There's a good reason gummies are fast becoming one of the most popular ways to experiment with CBD. They offer a predictable, measurable dose, and unlike tinctures and more traditional liquid dosage forms they're actually pretty dang tasty!
Take your CBD gummy experience to the next level with VEGAMOUR's GRO + Advanced Gummies. Not only are they delicious (hello, natural fruit flavors!), they're packed with good for your hair ingredients like biotin, folic acid, zinc, and other beneficial vitamins and minerals designed to help you flourish and shine.
2. Sample a CBD Treat
Beyond the world of gummies, CBD treats come in every shape and size. And when we say every shape and size, we mean it! These days, you can find CBD infused food in every form, including:
Sodas and sparkling waters
Cookies and other baked goods
Candy
Spice blends, cooking oil, and apple cider vinegar
Chips, crackers, and other snacking goods
Basically, if you can name it, and you can eat it, someone has infused it with CBD! Celebrate national CBD day by assembling a picnic that features a CBD treat or two. But mind your dosages. Each packaged CBD treat should have a clear dosage label. Do a little arithmetic to make sure you don't over indulge, and then snack the day away.
3. Take a CBD Shower
There's nothing more relaxing than a shower. Nothing, that is, but a shower whose relaxation power is boosted by anxiety taming CBD! While there are a number of CBD bath balms and salts on the market, our personal favorite way to incorporate CBD into clean time is by making it a regular part of our daily shower routine.
Turn up the steam and enjoy the relaxing benefits of VEGAMOUR's GRO+ Advanced Foundation Kit. With an unstoppable combo move of our beloved replenishing shampoo and conditioner set, plus an advanced scalp detox serum, this set will leave you (and your hair) feeling clean, calm, and soothed.
The Foundation Kit gets its power from microencapsulated, broad-spectrum hemp, which boosts relaxation and soothes scalp stressors, while aromatic botanicals like hyacinth, lemon verbena, and eucalyptus phytoncides intensify the relaxing effect. Say aah!
4. Apply a Topical CBD Treatment
For CBD relief on the go, it doesn't get any easier than a topical CBD treatment. And there's a growing body of evidence that topically applied CBD can have a beneficial effect. One study showed that it reduced participants' pain levels, while another suggested it might help soothe sensitive skin.
The type of topical you apply is up to you. Some people like using a CBD oil or balm on dry skin, or apply the compound in a lotion or cream. Still others use a portable roll on, for quick CBD relief on the go. Our personal favorite? VEGAMOUR's GRO+ Hair Serum, of course, which pairs the power of CBD with our proprietary blend of phyto-actives, and a refreshing bergamot scent. Pair with our ever popular hair foam for an extra dose of calming CBD power.
Related: How CBD Helps With Hair Growth
5. Add CBD to Your Makeup Routine
As CBD becomes a mainstream part of the wellness world, it's popping up in all kinds of beauty products. From so called "functional fragrances" that leave a perfumed scent behind as the CBD they contain gets absorbed into the skin, to cannabis infused lip gloss, a growing number of brands are working to incorporate the power of CBD into their offerings.
For VEGAMOUR fans, the best way to add CBD to your makeup routine is with our GRO+ Advanced Lash and Brow Kit, designed to support the growth of denser, longer looking brows and lashes. Combining broad-spectrum CBD with mung bean and red clover, these serums are designed to penetrate deeply into your lash and brow follicles, creating an environment that nourishes the skin and supports hair growth. Just swipe on some serum and head out the door, beauty boosted with CBD goodness.
CBD Your Day This August 8th!
Celebrating CBD awareness can be a fun way to introduce a new product to your routine. Just remember, with incorporating any new ingredient to your daily rotation, the key is to start low and go slow. A whole new world of CBD wellness awaits, this national CBD day and beyond.
More From VEGAMOUR
Photo credit: Teanna Morgan/Unsplash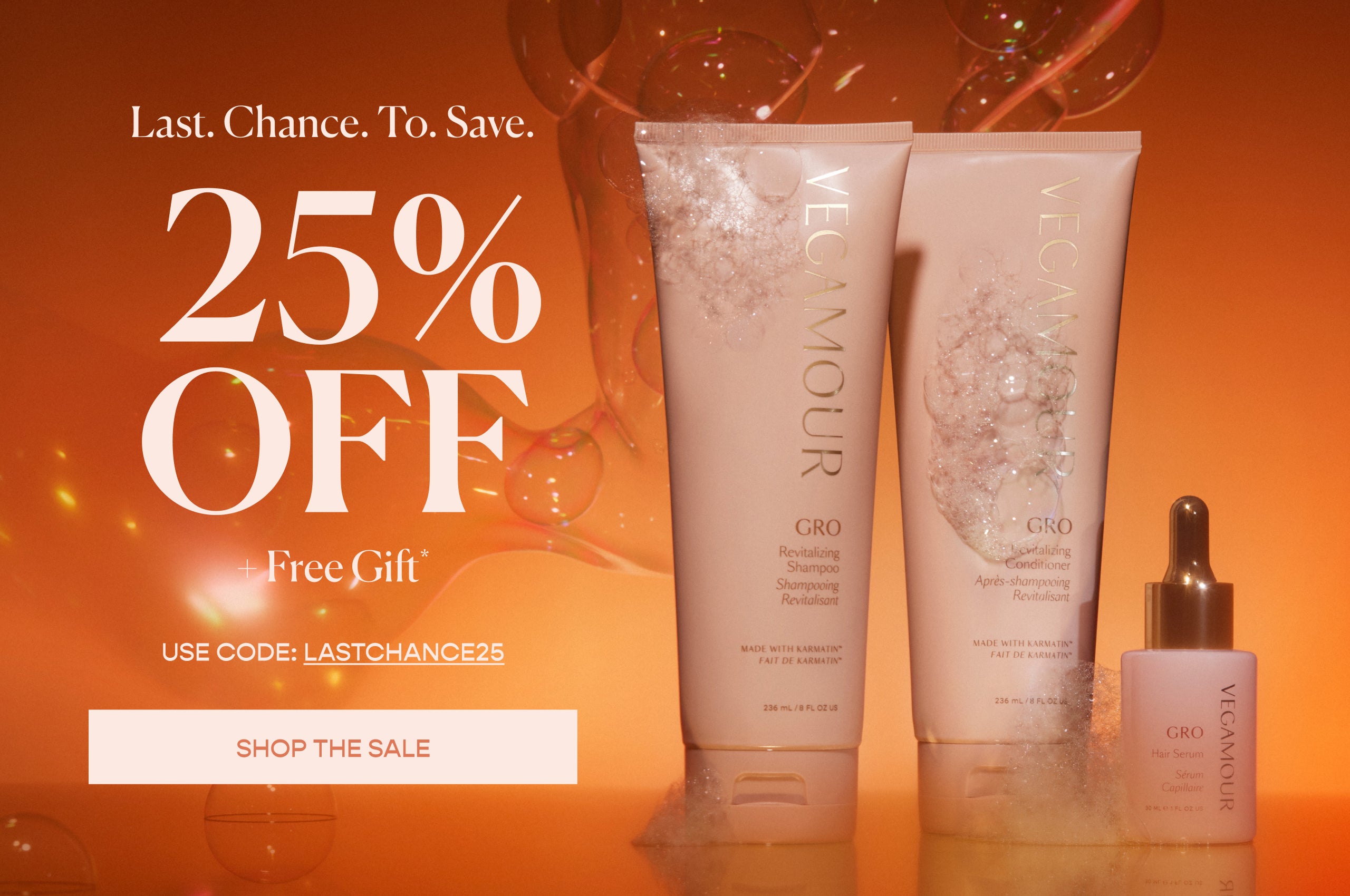 Disclaimer: Information in this article is intended for general informational and entertainment purposes only. It is not intended to constitute medical advice, diagnosis, or treatment. Always seek professional medical advice from your physician.