I Tried Rice Water for Hair Growth — Here's Why I Don't Like It
If you're someone who's trying to grow out your hair, you've probably stumbled across claims about the power of rice water to support new growth. I'm always looking for natural strategies to boost my strands, so I had to try it out!
Read on to discover how rice water for hair growth worked for me, the evidence behind this popular DIY treatment and the proven plant-based products that really work to encourage the growth of stronger, healthier hair.
Rice water has been used as a natural hair health treatment for centuries in China, Japan and throughout Southeast Asia. Fans claim that it helps keep hair smooth and shiny and preserves color for longer, as well as boosting growth. So, being the curious girl that I am, I decided to test it out! 
I used the easiest method to make rice water, soaking a half-cup of rice in clean water for 30 minutes, then filtering it into a bowl. You can also make rice water by cooking your rice in double the amount of water you'd usually use to cook it. This is great if you're a fan of slightly soggy rice, but keep in mind, if you opt for this method, you'll need to allow extra time for your rice water to cool down.
With the soaking method, it was all pretty hands-off during the soaking process, but straining can be a pain if you don't have a fine-mesh strainer (I don't!). Some people with more patience than me advise leaving your rice water to ferment for three to four days before you use it, but I wasn't crazy about the idea of starting my own at-home science lab. 
Once my rice was adequately soaked and filtered, it was time to test it out. I washed my hair and poured the rice water over it, leaving it to soak for 20 minutes before I rinsed it out (more waiting!). The results? Unlike other DIY masks I've used, it didn't leave my hair feeling gunky and gross, but I didn't really notice any differences either.
What the Research Says
Despite its long history of use, there's very little evidence of the actual efficacy of rice water. It's definitely not bad for you, but no one can say for sure if the application of rice water really makes a difference for your hair.
For example, few studies suggest that it might reduce friction on strands, but there's no evidence supporting the claim that it boosts hair growth rates. So if you, like me, prefer beauty solutions that are scientifically backed, rice water might not be for you.
Shop: GRO Revitalizing Scalp Massager
My Preferred Solution
Disclaimer: Results may vary.
So now that you know that rice water isn't all it's cracked up to be, what should you use instead? For me, the answer is easy — it's all about VEGAMOUR's GRO Hair Serum!
Like rice water, this serum is plant-based and totally natural, with none of the bad-for-the-earth (or bad-for-you) suspect ingredients I keep an eye out for when trying new beauty products. 
But unlike rice water, this hair serum is scientifically backed. Multiple clinical studies show that the ingredients in this powerful serum, which includes, vegan phyto-actives like red clover and mung bean, increase the appearance of hair density while cutting down on signs of shedding. The results? Thicker, fuller-looking hair based on proven science for proven results.
With no need to take on DIY beauty lab projects or wait around for your rice water to be ready, this serum is an easy one-and-done solution for promoting thicker, fuller hair the natural way and hassle-free. 
However, consistency is the key to getting the results you want. So if you're as serious about growing longer locks as I am, I recommend signing up for VEGAMOUR"s Subscribe & Save feature so a new bottle of GRO Hair Serum will arrive right when you need it — which means you'll never be without!  
SHOP VEGAMOUR! GET 20% OFF WITH CODE HELLO20
VEGAMOUR: The Plant-Based Solution That Works
My verdict? Rice water has a long and fascinating history, but it's too much work for a treatment with little-to-no scientific backing. Instead, I choose a plant-based hair serum for worry-free, natural hair care that has been clinically prove to work. Give it a try! In as little as 90 days of consistent use, you'll see thicker, denser, fuller-looking hair too!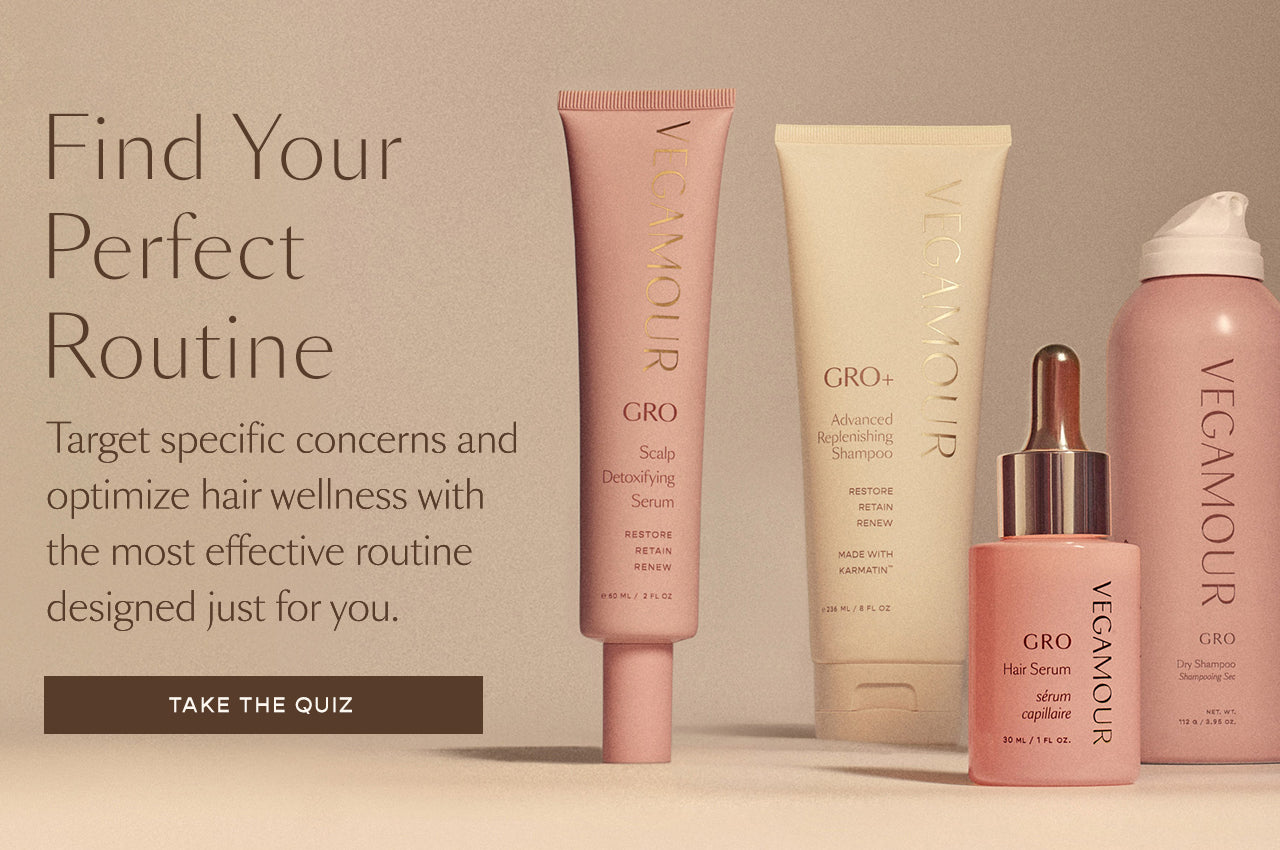 Disclaimer: Information in this article is intended for general informational and entertainment purposes only. It is not intended to constitute medical advice, diagnosis, or treatment. Always seek professional medical advice from your physician.