Double Shampooing: What to Know About the New Hair Trend
Developing a wash-day routine is critical to eliminating excess oil and keeping your hair texture soft and manageable while encouraging healthy hair growth. But even if you think you've got hair washing down, you might be surprised that there's always more to learn.
Welcome to the latest wash day trend: double shampooing, or cleansing your scalp twice in the same session to remove product buildup and eliminate oily hair. Here's everything you need to know about the double-shampooing trend — plus, find out what shampoo and conditioner duo you should use to support healthier, stronger strands.
What is Double Shampooing?
"Double shampooing is a habit that many people do not realize has benefits," said hair blogger Akirashanti Byrd. "When you double shampoo, you effectively treat your hair twice as often as usual and promote [a] healthier scalp and hair growth."
Double cleansing is a critical tool for people looking to support a healthier scalp biome, leading to the growth of stronger, fuller strands. The first round of cleansing works to break down the greasy buildup at your scalp of dirt hard water and other environmental pollutants, while the second round of washing with soapy water helps completely eliminate them, leaving your scalp ready to absorb moisture from your conditioning treatment of choice.
Byrd said that double shampooing helps your scalp reset and regenerate the natural oils that protect your scalp and strands. "By removing the buildup of products caused by everyday use and pollution, you're helping to restore balance to your scalp's natural ecosystem," she explained. "This helps to prevent scalp itch, dandruff, or other conditions related to an overactive skin fungus known as Malassezia."
A two-step cleansing routine is particularly helpful if you're someone who suffers from Malassezia, but it has benefits for those of us with otherwise healthy scalps as well. "Double shampooing also removes sweat, sebum (oil), makeup, and other contaminants from the surface of your hair — helping it stay clean longer than single shampoos alone can manage," said Byrd. "In addition, it leaves strands feeling soft and smooth due to the high levels of moisturizing ingredients in most types of dual shampoos."
Double shampooing is particularly beneficial to people with dry hair, fine hair or color-treated hair, although any hair type and texture can benefit from an extra dose of TLC.
Shop: Scalp Health Kits
How to Correctly Double Shampoo
Interested in making double shampooing part of your daily routine? Here's the inside info you need to do it the right way.
First, take a look at your products. Double washing works best with a gentle shampoo and conditioner formulated without sulfate, which most experts say should be the standard for any hair care product you use, even if you're not washing twice.
Unfortunately, sulfates are a standard ingredient in many drugstore shampoos. Sulfates can strip moisture from your strands, leaving hair dried out and more susceptible to damage. They may also irritate your scalp, and leave dyed strands depleted of their color. Using a gentle shampoo and conditioner set designed to nourish strands from the inside out is the key to setting yourself up for double-washing success.
While a general hair-health shampoo should be the foundational product used for your first wash, some people opt to use two shampoos instead of one — using a different shampoo with a specifically targeted effect for that second wash. Clarifying shampoo and volumizing shampoo are both popular options, depending on what hair issues you're seeking to address. One product to stay away from during this process, however, is dry shampoo. While it gets the job done between wash days, it doesn't work for double shampooing.
Once you've chosen your shampooing products, it's time to wash your hair! Here's how to double shampoo.
Start off by wetting your hair completely, and then pour a generous handful of shampoo into your palm, rubbing it carefully into your scalp.
Using your fingertips or a scalp massager to make sure you exert enough pressure, rub for about a minute until your scalp feels nice and clean.
Rinse carefully.
Follow up with your second shampoo, which you should apply directly to the scalp. Use a smaller amount this time, a dollop about the size of a quarter, and massage in carefully for another minute.
Rinse hair completely.
Follow up with your conditioner of choice or a natural moisturizer like argan oil.
Style your hair as usual once your wash day is done.
Read: How Often Should You Really Be Washing Your Hair?
The Results You Can Expect from Double Shampooing
When you shampoo properly using the double cleansing technique, your scalp will be cleansed more effectively. This means you'll be able to avoid greasy hair for longer, enjoying longer stretches with a clean scalp that enables you to cut down on wash days.
Shampooing twice in one shower gives you more bang for your buck, helping hair feel cleaner for longer and extending the length of time before you have to go back and wash your strands again. When it comes to wash days, quality, not quantity, is key!
When you shampoo, we suggest our GRO Revitalizing Shampoo and Conditioner Kit, a gentle, color-safe cleansing and conditioning duo that's not only free of sulfates but also doesn't include parabens, GMOs, phthalates, silicones, mineral oils, gluten or synthetic fragrances. But that's not all: These formulas also contain our vegan version of keratin, aka Karmatin™, and clinically proven, powerful plant actives to support the appearance of thicker, healthier hair.
See Also: 9 Ingredients in Shampoo To Avoid (And What to Look for Instead)
Give Double Shampooing a Shot
If you haven't tried double shampooing before now, give it a shot. It's easy to implement and can deliver great results! Just make sure you use a shampoo that's all-natural and formulated without sulfates, and enjoy your cleaner-looking, softer-feeling strands!
More From VEGAMOUR
Photo credit: cottonbro studio/Pexels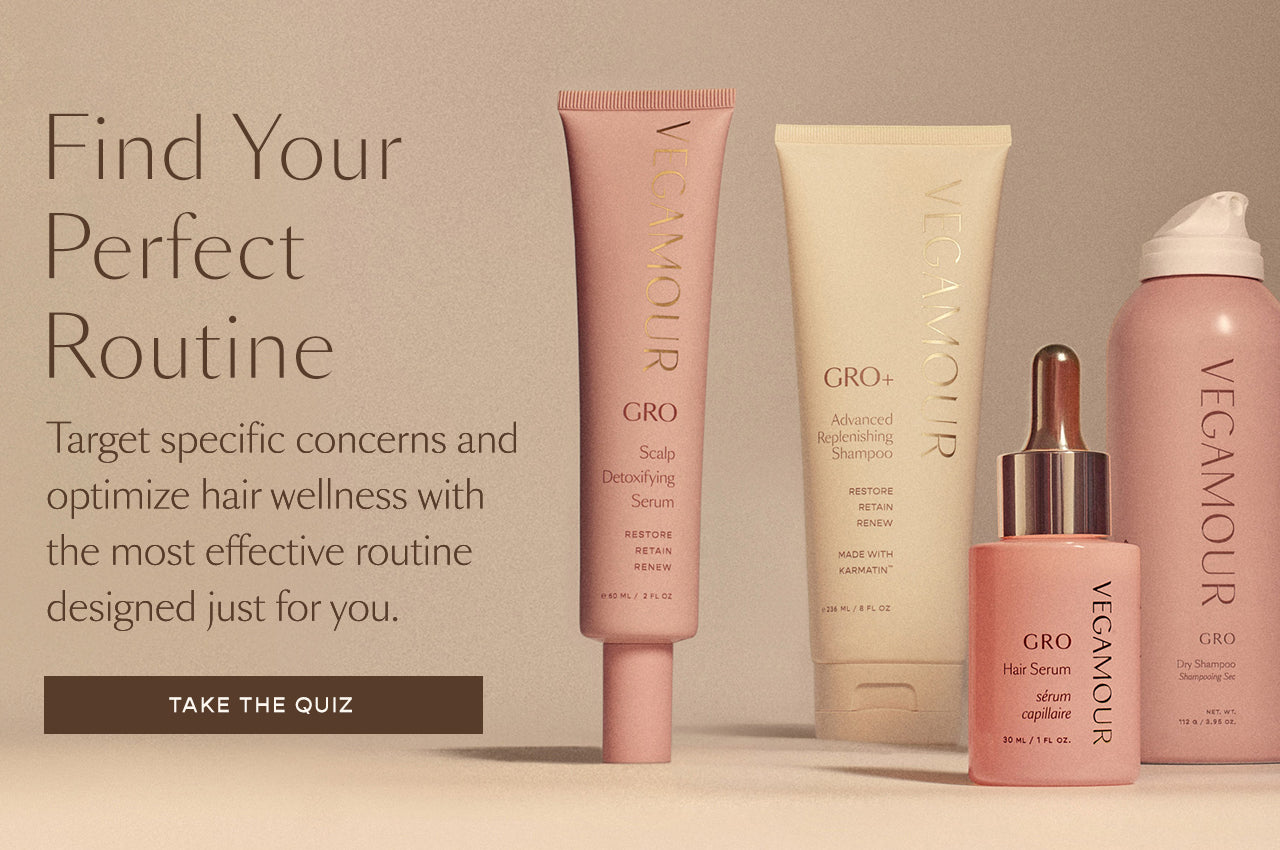 Disclaimer: Information in this article is intended for general informational and entertainment purposes only. It is not intended to constitute medical advice, diagnosis, or treatment. Always seek professional medical advice from your physician.