Is Hair Slugging the Next Big Trend? TikTok Users Think So
TikTok is packed with oh-so helpful beauty hacks you didn't know you needed. The latest trend taking off on the app is called hair slugging, which is a Korean technique that involves topping off your hair care routine with a protective layer to help seal in hydration.
Can slugging your hair really help give it a major moisture boost? Read on to learn more about the up-and-coming trend and what you need to know about this hydration hack. Plus, see which oil you should be using for your hair slugging routine.
What Is Slugging?
The origins of slugging started in skincare before crossing over into hair care. Essentially, it's a technique in which you slather your skin with a moisture-locking occlusive (typically petroleum jelly) as the final step in your nightly skincare routine, letting it do its magic while you sleep. The skin-saving secret is thought to help alleviate dry skin and irritation from over-exfoliation, eczema or other skin issues. 
For those with sensitive skin who want to avoid breakouts or are simply seeking a cleaner barrier protectant, a nourishing, natural facial oil — as opposed to a petroleum jelly — may be a better option, according to Melinda Lee Holm, author, tarot expert and founder of her eponymous skincare line. 
Naturally, like its skincare counterpart, hair slugging is akin to — you guessed it — sealing strands with a protective barrier that locks in hydration. No wonder it's garnered tons of attention on TikTok!
Hair Slugging: The Next Addition to Your Hair Wellness Routine 
Thanks to the powers of social media, the #hairslugging hashtag has tons of TikTok views. So, why exactly is it so popular, what does it do for your hair — and does it actually work? According to TikTok users such as @abbeyyung, the answer is yes!
Hair slugging is a multi-tasking, self-care lover's dream come true. The concept is fairly foolproof: Apply a series of nourishing, hydrating products such as hair oils and wrap your hair in a protective sock (the most common method) before you sleep. Get your beauty rest and let the products fully absorb in order to retain added moisture while enhancing shine. In the morrning, you'll wake up to silky-soft, hydrated, radiant hair. Unlike some trends, slugging is accessible for any beauty budget and hair type. Sounds simple enough! 
How to Slug Your Hair
Before you break out the hair oils and socks, read on. While a bonus boost of intense moisture is helpful for almost all hair types, it's best to work with your unique hair texture and address its specific needs, according to New York City-based hairstylist Jasmine Anna Galazka.
Choosing the right products for your hair's needs is important, explains the stylist. For example, for those with fine hair, oils can leave it limp or greasy, while excess oil can actually make hair even more dry for those with thicker or dry hair. Here's how to start the hair slugging process:
Cleanse, condition and recalibrate your hair with GRO Revitalizing Shampoo and Conditioner. The pair is safe for all hair types, including color-treated tresses, and already includes an occlusive ingredient: nourishing, wild harvested marula oil! The clean duo is free of all the questionable ingredients you can't pronounce. Instead, it relies on the power of plant-based, phyto-actives including Karmatin™ micro-encapsulated vegan b-silk™ protein, organic murumura butter and ximenia oil to cleanse and condition without leaving behind any pore-blocking residue. Omega 6 & 9 fatty acids leaves the hair looking healthier and super-hydrated. 
Galazka recommends applying any hydrator or conditioning treatment like a hair mask from mid-shaft to ends. 
Next, use a bit of extra product on split or damaged ends. 
Then, allow the product to sit for a bit before rinsing for increased, deeper hydration. 
While hair slugging is trending as an overnight fix, you can likely also reap the results within a few hours, as long as you allow enough time for the conditioner, nourishing hair oil or final "layer" to set.
What Happened When I Tried Hair Slugging
Inspired by my research (read: TikTik scrolling) and in search of a cleaner, more holistic approach, I opted to try the hair slugging trend using VEGAMOUR hair wellness products. My post-vacation parched hair was in dire need of a reset! Here's a breakdown of the steps I went through to try the hair slugging trend: 
First, I lathered up with GRO Revitalizing Shampoo. 
Next, I used GRO Revitalizing Conditioner. After being on a beach, my hair needed all the extra hydration it could get!
After I got out of the shower, I applied the deep conditioning hair mask from mid-shaft to ends, using extra on the ends as recommended. It deep-conditions to proactively help dry hair retain moisture, helps repair and protect the hair cuticle, reduces frizz and enhances color and shine. As an added bonus, the soothing, aromatherapeutic scent of jasmine, ylang ylang and yuzu supports restful sleep. I then added a few drops of marula oil to seal everything in. 
Finally, I ditched the traditional sock method (I didn't want to rough up the hair cuticle with cotton) in favor of a satin hair wrap underneath an overnight sleep cap. 
The next morning, I thoroughly washed the mask and oil from my hair and blow-dried my hair. 
The Takeaway
So, how did my hair slugging experiment go? I wasn't quite sure what (or if anything) to expect, but I'd say the results were a pleasant surprise! My nearly waist-length hair felt much healthier, softer, smoother and overall easier and less time-consuming to dry and style. The only part of the trend I didn't jive with was the advice to use a sock to cover your conditioner-soaked strands, which likely would have created friction and frizz. A bamboo pillowcase paired with the overnight hair wrap helped keep things silky and damage-free. Slugging with VEGAMOUR products is a great way to lock in hydration and promote holistic hair health. Plus, you can rest easy knowing your hair care products are powered by plant actives!
More From VEGAMOUR
Photo credit: Prostock-Studio/iStock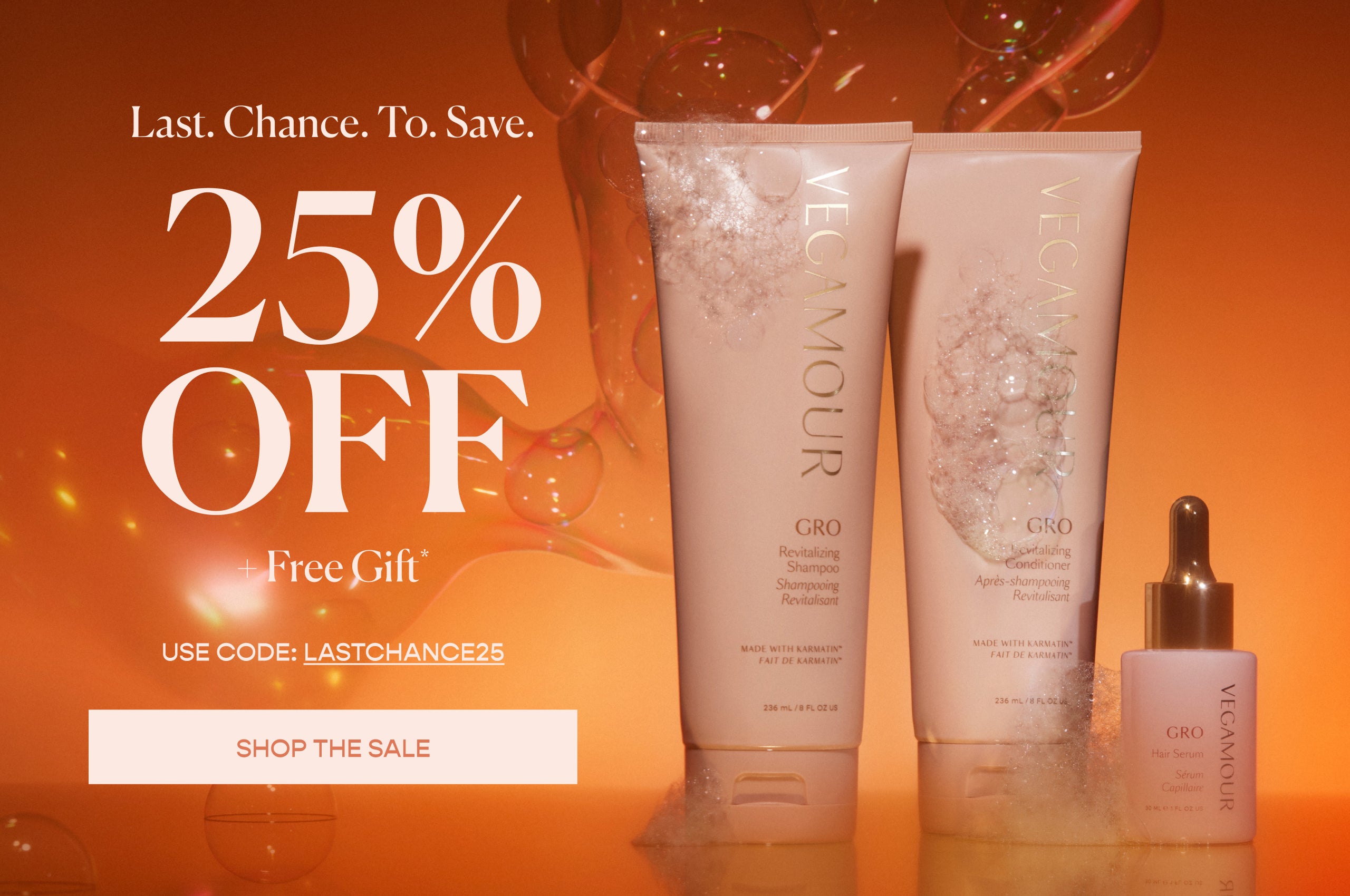 Disclaimer: Information in this article is intended for general informational and entertainment purposes only. It is not intended to constitute medical advice, diagnosis, or treatment. Always seek professional medical advice from your physician.