Bald Is Beautiful: Jada Pinkett Smith's Alopecia Journey Is No Joke
Interrupting the glitz and glamor with an unexpected outburst of apparent violence, the recent Oscar controversy drew attention to an unexpected celebrity: Jada Pinkett Smith. 
While she wasn't nominated for any award, the longtime wife of King Richard star Will Smith found herself under discussion when comedian Chris Rock cracked a joke about her shaved head, prompting Will to apparently lash out at him physically. The reason? He was making light of his wife Jada's long-term struggle with alopecia.
For the estimated 80 million Americans who struggle with hair loss, Jada has long been an icon of self confidence through her unfailingly positive response to her alopecia journey. Here's how Jada Pinket Smith's alopecia journey has impacted the hair-loss community, and what can be learned from Will Smith's reaction.
Jada Pinkett Smith's Journey With Alopecia 
In a smiling selfie video from December 2021, the Red Table Talk host shared the latest update from her ongoing alopecia journey. Smith has been open about her alopecia diagnosis through the last three years of her treatment for alopecia areata, a condition that affects an estimated 6.8 million people within the U.S. alone.
In the past, Smith has shared her decision to accept her diagnosis with grace, shaving her head with the assistance of her daughter Willow. "Willow made me do it because it was time to let go," she wrote in the caption of an Instagram post. "BUT … my 50s are bout to be Divinely lit with this shed." Willow posted the same selfie, showcasing their matching mother/daughter shaved head styles to share her support for her mother's hair loss journey.
Now, in her latest Instagram video, Smith is boldly letting viewers in on the latest step of her hair loss journey with a message of self-acceptance and love. "Now, at this point, I can only laugh," she said. "Y'all know I've been struggling with alopecia, and just all of a sudden one day, look at this line right here. Look at that," showing a new bald line down the center of her scalp. 
"So it just showed up like that, and this is going to be a little bit more difficult for me to hide," she said, showing her new patch to the camera. "So I thought I'd just share it, so y'all are not asking any questions." 
Explore: Coping With the Emotional Side of Hair Loss
Alopecia Doesn't Define Her — Her Positive Attitude Does
Smith remained positive, centering the playful style possibilities of her new bald patch. 
"But you know mama's going to put some rhinestones in there," she said. "I'm going to make me a little crown. That's what mama's going to do," 
Highlighting the positive tone of the inspiring post, Smith created a characteristically upbeat caption for her selfie. "Mama's gonna have to take it down to the scalp, so nobody thinks she got brain surgery or something," she joked. "Me and this alopecia are going to be friends … period!"
Commenters on the post were supportive of Jada's journey. "Gorgeous as always!" one wrote. "It's your tiara spot." Another emphasized Jada's beauty, with or without hair. "It just brings out your gorgeous perfect cheekbones and bone structure…" she wrote, emphasizing the importance of finding beauty in the midst of facing hair loss challenges. 
Shop: Madie Wilkes' Picks for Thicker-Looking Hair
The Lesson Learned: Love and Acceptance Are All You Need
Jada is absolutely rocking the bare look, but more important than her outer beauty was the inner beauty she shared with the hair loss community. Despite how widespread hair loss is, many of us who struggle with alopecia feel a sense of shame. Hearing her message of love and acceptance can feel so affirming for those of us just beginning our hair loss journey.
At the end of the day, there's no wrong or right way to deal with hair loss. Some of us strive to regrow strands, while others embrace their loss. The most important thing is Smith's message of acceptance and self-love, wherever your journey may lead.
As the hair-loss community processes the events of Oscar night 2022, Jada has received unwavering support for her continuing bravery and willingness to share her journey with alopecia, tweeting out enthusiastic messages of support. As one twitter user wrote, "Chris Rock didn't deserve to be slapped, but Jada deserved to enjoy the evening without being publicly ridiculed and humiliated."
Jada's long journey towards self love and self acceptance explains why Chris Rock's comments were so activating to her husband. While violence is never the answer, many people can understand the intense hurt felt from insensitive comments about hair loss.  
More From VEGAMOUR
Photo credit: izf/iStock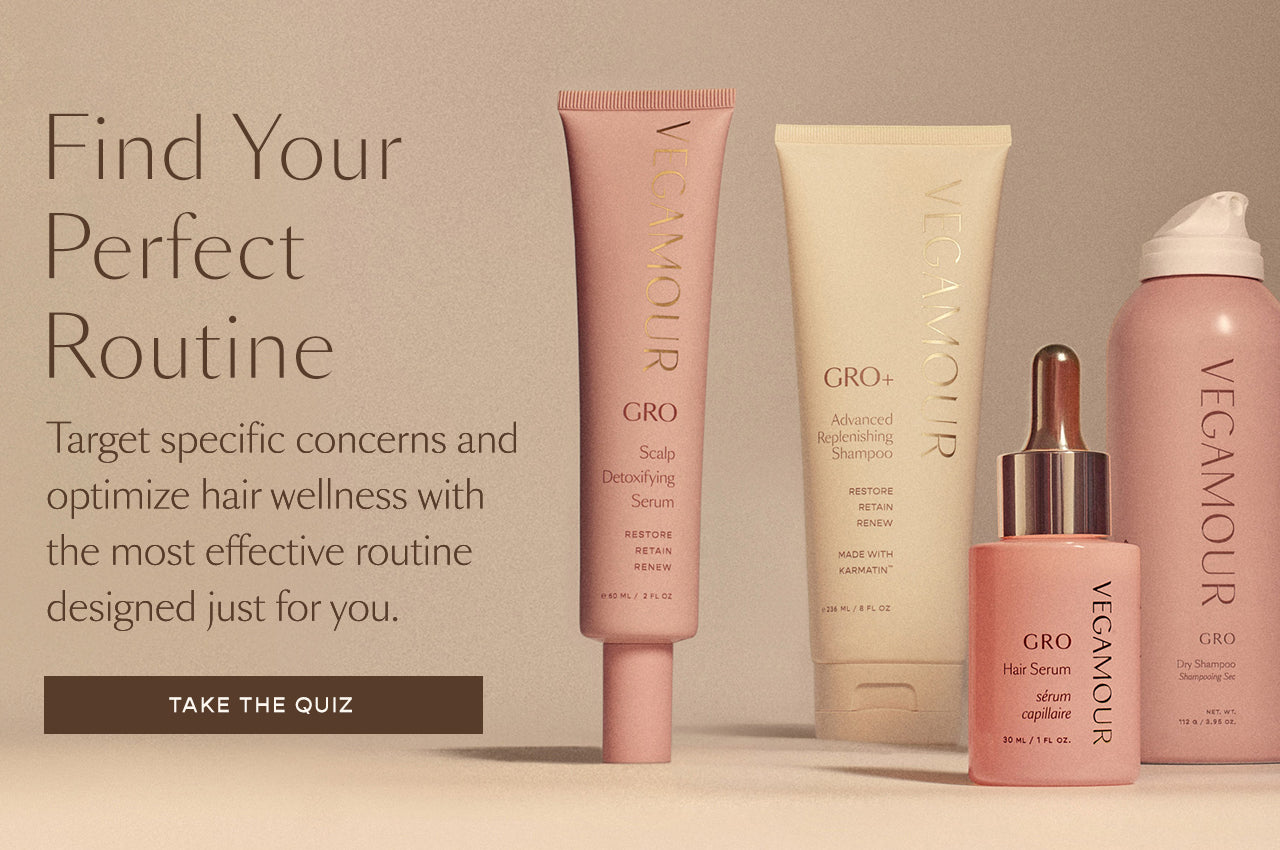 Disclaimer: Information in this article is intended for general informational and entertainment purposes only. It is not intended to constitute medical advice, diagnosis, or treatment. Always seek professional medical advice from your physician.