Have You Heard of These Benefits of Magnolia Bark Extract?
In today's fast-paced culture, we often turn to modern technology for new beauty formulas, but with so many new inventions and advances available, it can be easy to forget the gifts that nature naturally gives us. Magnolia tree extract has many potential benefits — but does the scientific research back it up?
VEGAMOUR spoke to the experts and dug into the research to work out whether we need to incorporate magnolia bark extract into our routine. Plus, discover the new shampoo and conditioner duo that features magnolia bark extract to support healthy, hydrated hair.
What Is Magnolia Bark Extract?
Certified skin specialist, hair transplant expert and cosmetic surgeon Dr. Harikiran Cheruki told VEGAMOUR, "Magnolia is an evergreen tree native to the Far East, especially China. Its bark has been used for centuries as traditional medicine, primarily for its anti-inflammatory, antifungal and antioxidant properties." Magnolia bark extract has been used in traditional Chinese medicine as a natural calming remedy and is particularly popular in East and Southeast Asia.
Magnolia trees can grow up to 8 feet tall and are easily identified by their large fragrant flowers. There are over 200 magnolia species and many supplement labels refer to the trees as simply magnolias. Magnolia bark extract, particularly from the Magnolia officinalis species, is most commonly used as a Chinese herb in traditional Chinese medicine. In traditional Japanese medicine, magnolia bark is often included in dietary supplements to help digestion. Within Native American culture, it has been used as an antimalarial herb.
"The active ingredient in magnolia bark extract is called honokiol, which helps to reduce inflammation caused by free radicals," said Cheruki. "Honokiol also contains compounds that can help the body fight off infections and strengthen immune system function."
Magnolia Bark for Hair?
Topical magnolia bark extract has recently gained attention from the beauty community because of its powerful soothing and antioxidant properties. Neolignans are one type of polyphenol micronutrient found in magnolia bark extract. Polyphenols are valued across the globe for their high antioxidant levels.
"The antioxidant properties of magnolia bark extract make it an ideal ingredient for protecting your hair against environmental damage such as pollution, sun exposure, and free radicals," confirmed Cheruki. "The antioxidants also help keep your scalp healthy while nourishing the roots of your hair follicles, preventing breakage and promoting healthy growth."
As a result of the powerful antioxidants, magnolol and honokiol may also help reduce irritation from excess sebum and bacteria. Cheruki continued, "The honokiol found in magnolia helps to soothe irritated skin, while the antioxidants protect from further irritation."
Magnolia officinalis is a featured ingredient in VEGAMOUR's new HYDR-8 Shampoo and Conditioner. This new super-hydrating shampoo and conditioner quench thirsty hair that's dry and damaged.
The frothy shampoo clears away impurities, flooding hair with vital nutrients instantly. The softening conditioner smooths wayward strands, helps reduce frizz and encourages long-term hydration. Working in tandem with moisturizing aloe vera, hydrating murumuru seed butter, nourishing marula oil and Karmatin, the vegan alternative to keratin, the magnolia bark extract in both formulas supports a healthy scalp with its calming and soothing benefits.
Alternative Benefits of Magnolia Bark Extract
Magnolia officinalis extraction results in bark that has been used in various ways and many choose to take it as a dietary supplement or by drinking magnolia teas. Magnolol and honokiol found in bark offers many potential benefits and might also assist with the following:
Might Aid With Sleep
More human-based research is needed, but some believe the magnolol and honokiol found in Magnolia officinalis may help improve sleep when ingested. Initial trials suggest taking magnolia bark may shorten the time it takes to fall asleep, but research is limited. It would make sense because magnolia bark may help lower cortisol levels (the stress hormone), and raised cortisol levels can cause sleep disturbances. Magnolia bark might also reduce the stress hormone adrenaline, which controls your fight-or-flight response. By lowering cortisol and adrenaline levels, magnolia bark might help you get a good night's sleep.
Might Have Protective Effects Against Oxidative Stress and Inflammation
Chronic stress wreaks havoc across the body. Inflammation due to oxidative stress has been known to cause diabetes, heart disease, Alzheimer's-related hair loss and other diseases that affect the blood vessels. So oxidative stress plays a role in how the mind, body and hair age. More human research needs to occur, but early studies suggest that polyphenols such as those found in magnolia bark may help combat the side effects of oxidative stress. "The honokiol found in magnolia helps to neutralize free radicals that can cause oxidative stress in skin cells, leading to premature aging and dull-looking hair," said Cheruki.
Stress & Hair
Stress can affect how well hair health and density. So if you're struggling to get thicker, fuller looking hair, you might want to add the bestselling, clinically proven GRO Hair Serum to your routine. The lightweight daily serum contains clinically tested plant-based phytoactives that improve the hair's overall wellness. In addition, the non-greasy formula soothes the scalp and has been proven to help increase the appearance of density over time.
Might Help Relieve Menopausal Symptoms
When magnolia bark extract was taken with magnesium, one study found that menopausal healthy women had fewer hot flushes and saw significant decreases in their night sweats, insomnia, palpitations, depression, anxiety, vaginal dryness, irritability and libido loss compared to women who took a combination of vitamin D3 and calcium.
Most of the research is still in the primary science stage. Still, one study compared magnolia bark extract to soy isoflavones for common menopausal symptoms and found that the bark could lessen the severity of the effects.
May Reduce Depression and Anxiety 
Magnolia bark can help with sleep by reducing cortisol and adrenaline levels, and it might also be a great natural alternative for stress and anxiety. In one placebo-controlled clinical trial of 40 women aged between 20 and 50, those who took 250mg of magnolia and Phellodendron bark extract three times daily experienced short-term relief from their anxious feelings compared to those taking the placebo.
One Chinese remedy combines ginger with honokiol and magnolol to help treat depression, but more clinical studies need to take place to confirm the efficacy of the remedy.
Might Aid Diabetes Treatment
Some bioactive compounds (chemical compounds found in fruit, grains and vegetables) in proprietary magnolia and its active compounds have been found to contribute to glycemic control, which is a boon for diabetes. An animal study found that ingested magnolia bark extract could help improve high blood sugar levels without negatively impacting body weight. But much more human-based research must occur on how effective magnolia bark is for diabetes and weight management before any conclusions are made.
As mentioned, magnolia bark extract can be used in various ways. Though the research is limited, magnolia bark extract is believed to reduce cancer cells and help improve the blood-brain barrier that cancer can negatively impact.
The Final Word
Magnolia bark extract has many uses, but when used in hair products, its potent antioxidant properties leave the scalp and strands soothed and easy to manage.
If you are looking for more natural solutions to help keep your hair and scalp happy, VEGAMOUR has an extensive vegan range that includes nutritious, delicious supplements and clinically proven products that help protect the hair from free radicals and the adverse effects of stress.
More From VEGAMOUR
Photo credit: Drew Beamer/Unsplash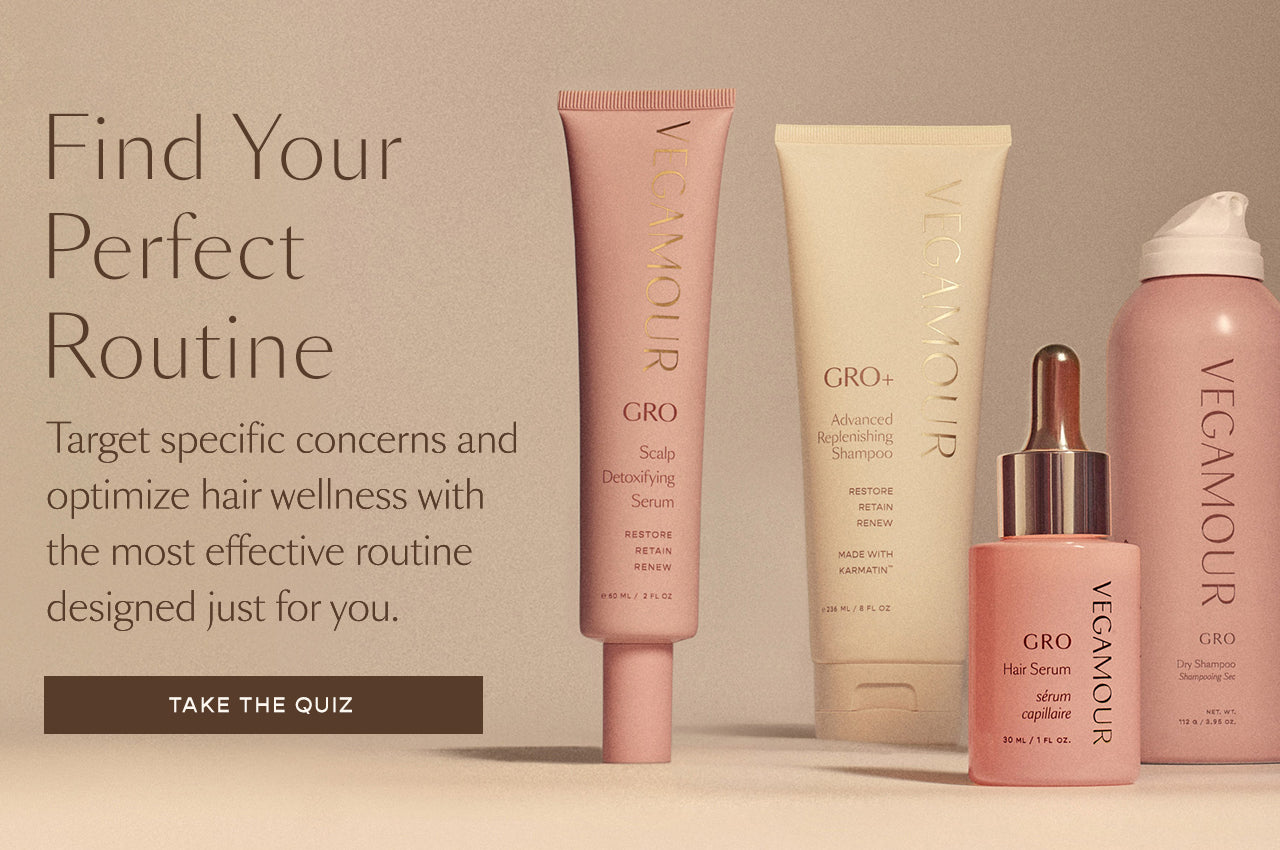 Disclaimer: Information in this article is intended for general informational and entertainment purposes only. It is not intended to constitute medical advice, diagnosis, or treatment. Always seek professional medical advice from your physician.