What Avocado Oil Can Do for Your Hair
As one of the world's most sought-after and in-demand fruits (yep, avocado is a fruit), it's hard to imagine breakfast or brunch without them. Whether you smother the creamy green stuff over toast or mix it up for guacamole, eating avocado is often part of a healthy diet.
Aside from satisfying our taste buds, did you know this superfood is known to improve overall hair health? Many believe that applying avocado oil to different hair types can promote hair growth and heal damaged strands — but what's the science behind it? VEGAMOUR looked at the research and spoke to some experts to better understand avocado oil. Plus, discover what products you can use to encourage thicker, fuller looking hair.
What Is Avocado Oil?
Put simply, avocado oil is produced by extracting the fat from the avocado fruit. Most plant-based oils are made by extracting the fat from the plant's seeds, making avocado oil almost an anomaly. And even though it's pressed directly from the fruit, avocado oil is still considered a vegetable oil.
Virgin avocado oil is refined and pure. It has a rich, nutty, almost mushroom-like flavor and a bright green color. Avocado oil is generally made in smaller quantities and is one of the more expensive oil varieties. As a result, many cooks use it to drizzle over a finished plate of food rather than use it for cooking.
The oil is rich in essential fatty acids, oleic acid, monounsaturated fats, biotin, antioxidants and vitamins A, B, D and vitamin E. Because of its rich vitamin, acid and mineral content, avocado oil is also often used in skin care products and hair treatments.
Shop: All VEGAMOUR Products
The Benefits of Avocado Oil for Hair
Hair creative director and hairstylist Lauren Udoh told VEGAMOUR, "Avocado oil is a great hair treatment because it is rich in monounsaturated fatty acids, vitamins A, D and E, as well as potassium. These nutrients help to restore hair's natural shine, elasticity and strength. Avocado oil can also help to fight frizz and tame flyaways. Additionally, the oil's antioxidants can help to protect hair from damage caused by environmental factors, such as pollution and UV radiation."
Though more research needs to take place to solidify the findings, it seems good things can happen if you apply avocado oil to hair.
How Else Can Avocado Oil Help Hair?
Here are some other ways avocado oil might potentially benefit hair.
Promotes shine: Avocado oil is high in monounsaturated fats and oleic acid, making it an extremely rich treatment for dry and brittle hair. The fatty acids work to strengthen hair and increase shine. Avocado oil can also carry humectant properties, which help lock in moisture.
Encourages growth: Because the fruit contains biotin, many believe hair grows faster with consistent application — though there's no scientific evidence to prove this. Rather than rely on natural oils that might potentially work, GRO Hair Serum contains only vegan ingredients, is clinically proven to work and won't make hair strands feel greasy after application. The formula includes curcumin stem cell extract and red clover, which are thought to help combat thinning hair and might inhibit DHT production. The blend contains mung bean and copper, which is an essential element for scalp and hair health.
Reduces dandruff: "The oil's nutrients will help nourish your scalp and hair follicles, promoting healthy hair growth. Avocado oil can also help to reduce dandruff and scalp inflammation," said Udoh.
Avocado allergies are rare, but always do a skin test before smothering your scalp with the oil — just in case.
How To Use Avocado Oil on Your Hair
Now you're aware of the benefits of avocado oil, you might be considering adding the ingredient to your routine. So whether you have five or 30 minutes, here are a couple of ways to use avocado oil on your hair.
5-Minute Detangling Treatment
Tangled hair can quickly turn into damaged hair. Use avocado oil to work through knots gently.
Pour a nickel-size amount of avocado oil into your hands. Rub the hands together to warm the product.
Apply it evenly through damp hair, lingering a little longer where there's a tangle.
Comb using a wide-tooth comb and avoid styling with heat until the hair is completely dry.
30-Minute Hot Oil Treatment
If shiny hair is something you're striving for, this deep moisturizing treatment might help.
Ingredients:
1 tablespoon of avocado oil
1 egg white
1 teaspoon of honey
How to: 
Mix all the ingredients until smooth.
Slather all over your hair and scalp.
Wrap hair in a warm towel and sit for 20 minutes.
Rinse hair thoroughly.
Avocado oil contains the antioxidants lutein and carotenoid, which defends the scalp from UV and pollutants. When coupled with honey, this avocado hair mask protects hair and leaves it super shiny.
It is safe to leave avocado oil on hair as an overnight treatment, but be aware you might permanently stain your sheets!
Read: Does Rosemary Oil Really Help With Hair Growth?
Are There Other Oils That Work on Thinning Hair?
If you're looking for a solution to help improve the condition of your strands, it's a good idea to discuss options with a dermatologist or trichologist first. If it's a natural hair oil you need, here are some options:
Related: 10 Amazing Benefits of Marula Oil
Avocados ... More Than Just a Tasty Treat?
Although there's limited research on how effective an avocado oil hair treatment can be, some believe that simply eating fresh avocados is far more effective than using it as a topical treatment. Maintaining a balanced and varied diet will help you glow from the inside out, and one study found that avocado consumption supports digestive health and healthy aging.
Using avocado oil on your hair isn't going to hurt, but you'll probably experience more visible results by using products that are clinically proven to work. While we wait for further studies on avocado oil, the GRO Collection from VEGAMOUR is designed to help you get the fuller, thicker looking hair of your dreams. From shampoo and conditioner right through to foams for styling, the collection has everything your mane craves!
More From VEGAMOUR
Photo credit: Luke Braswell/Unsplash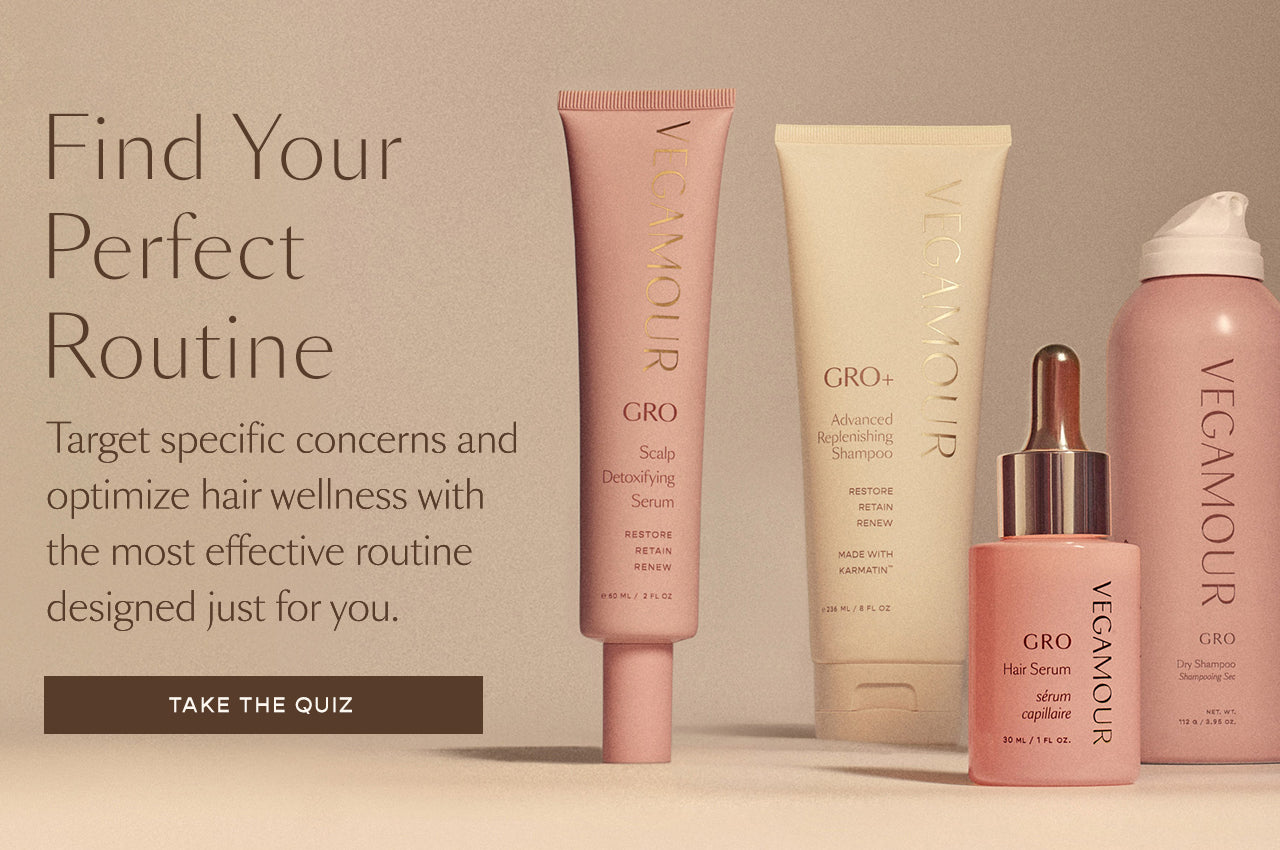 Disclaimer: Information in this article is intended for general informational and entertainment purposes only. It is not intended to constitute medical advice, diagnosis, or treatment. Always seek professional medical advice from your physician.