The Hair Growth Trick You Never Thought Of: Rubbing Your Nails Together
Trying to grow out your hair the natural way? If the answer is yes, you've likely tried plenty of products and scrolled your feeds searching for hair hacks. But for those seeking home remedies for hair loss, growth or gray hair, there might be a completely natural trick you have yet to try: Nail rubbing.
Read on to learn more about the ancient practice, along with how it might have the potential to help with graying hair, as well as to support hair regrowth. Also, find out what products you really should be using to get your best hair yet.
Rubbing Nails Together Explained
Rubbing your nails together is an ancient practice with origins stemming from Ayurveda, a natural system of medicine that originated in India more than 3,000 years ago. Ayurveda is derived from the Sanskrit words ayur (life) and veda (science or knowledge), encouraging natural lifestyle rituals in order to help correct any imbalances and create a balance between the body, brain, environment and spirit.
Rubbing fingernails together is also referred to as balayam yoga. Bal (hair) and vyayama (exercise) is believed to stimulate hair growth by promoting increased blood flow to the scalp and may boost hair health and reduce graying by addressing the causes of hormonal imbalances.
The simple technique of rubbing your fingernails together is easy to do to trigger the nerves, potentially resulting in improved blood circulation, which may, in turn, act as a catalyst to encourage hair growth and reduce hair loss. Physically, when combined with other yoga poses, the resulting increase in circulation can help, according to New York City hairstylist Jasmine Anna Galazka, who recommends using fingertips or a scalp massager to help facilitate circulation in the hair follicles.
Shop: Natural Hair Products
How Ayurveda Impacts Your Skin and Your Hair
According to the principles of Ayurveda, your doshic type, the three energies that define each individual person's makeup, impact everything from your spiritual to physical health, including that of your skin and hair.
"Ayurveda has a rich history of ancient beauty rituals and traditions," said Katie Silcox, Ayurvedic expert, founder of Shakti School and author of "Healthy Happy Sexy: Ayurveda for Modern Women.""These continue to influence self-care practices today."
Here's how your dosha impacts your skin and hair health, according to the Ayurveda expert:
Vata: When out of balance, your skin tends toward excess dryness, wrinkles, dry eczema, psoriasis and discoloration, as well as brittle nails and cracked lips. 
Pitta: When out of balance, your skin tends toward excess whiteheads, rashes, acne rosacea, broken capillaries, burning eczema, sensitivity and inflammation.
Kapha: When out of balance, your skin tends toward excess oiliness, cystic acne, lack of tone, flabbiness, puffiness, excess sweat and swollen eczema.
Read: Ashwagandha Hair Benefits: How This Adaptogen Helps With Hair Growth
Product Pairings for Your Nail Rubbing Ritual
Silcox also recommends that you should avoid using chemical- and alcohol-based products on your skin, including your scalp and hair. Now for the good news: Combining a nail rubbing ritual with clean, cruelty-free, natural, non-toxic products can help!
Opt for essential oils: Try multitasking Pure Marula Oil, which can be used on your hair, skin and nails. It's easy to take anywhere, making it perfect for travel, the office or simply tucking in your purse. Plus, it can be used to rub nails and cuticles for hydration, add a subtle glow to your skin and tame and control tresses!
Delay and control hair breakage: Tap into natural nourishment for dry hair with VEGAMOUR's GRO Hair Serum. The hair health innovation utilizes clean, high-performing, plant-based ingredients to encourage hair wellness via a supplement and a hair serum. Pair it with a nutrient-rich supplement to get the most out of your hair wellness routine. 
Rubbing Nails Together — Hair Growth How-To's
Here are pointers on how to practice balayam yoga — aka nail rubbing — to boost blood flow, promote circulation within the hair follicles and cultivate calm for the body and mind.
Begin on an empty stomach by sitting in sukhasana (an easy seated position) for five minutes to relax and calm your mind and body.
Next, place your hands at chest level. Curl your fingers of both hands inward, toward your palms in a half fist.
Then, allow palms to touch each other for support, gathering nails until they come in contact with each nail bed.
Now, swiftly start to rub the nails of both of your palms. Be sure to vigorously rub nails together to maximize friction, which triggers the nerves underneath your nails.
Continue rubbing your nails for 5-10 minutes.
Practice visualization while nail rubbing to encourage a mindful, meditative act of self-care.
Repeat the ritual twice a day if possible. 
Read: How to Be More Mindful Starting Right Now
Be Mindful
While the natural technique is a relatively easy practice, there are some populations who should avoid nail rubbing, including:
During pregnancy: Pregnant women should avoid practicing this technique as it may have the potential to result in high blood pressure and uterine contraction.
When certain medical issues are present: The exercise can be harmful to those with high blood pressure as it elevates blood pressure.
If you have a skin or nail infection: For those who have any kind of skin and nail infections around the contact area, practicing nail rubbing may worsen the condition. 
Make Self-Care Rituals a Regular Part of Your Routine
Cultivate a day-to-day routine that maximizes your scalp, hair and overall wellness! Practice a lifestyle that includes prioritizing self-care, maintaining a balanced diet, getting daily movement, staying hydrated and getting plenty of rest.
And, along with trying out nail rubbing rituals, don't forget to integrate non-toxic hair wellness products into your regular routine. Watch and see how taking care of yourself — mind, body and spirit — helps your hair transform to look and feel its very best!
More From VEGAMOUR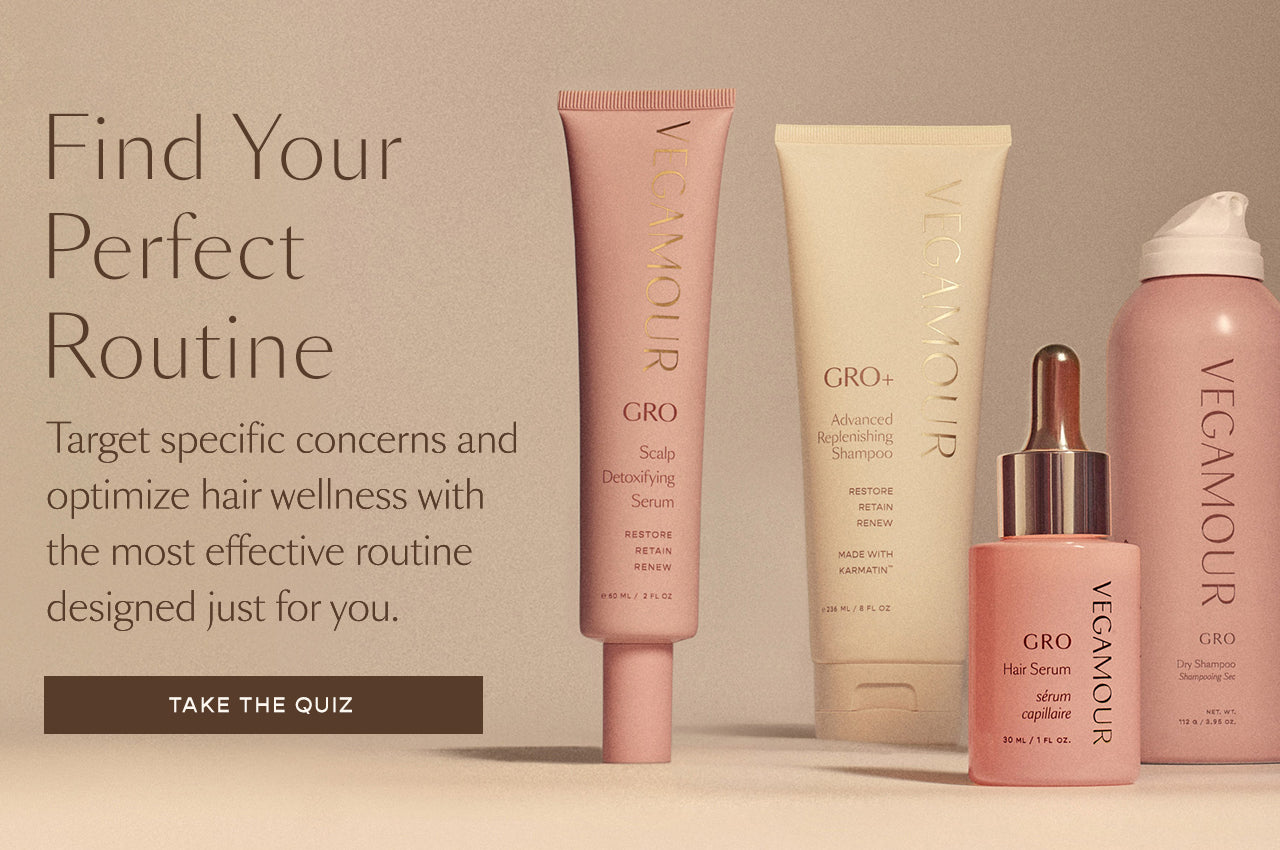 Disclaimer: Information in this article is intended for general informational and entertainment purposes only. It is not intended to constitute medical advice, diagnosis, or treatment. Always seek professional medical advice from your physician.