Want to Make a Hair Donation? 8 Organizations to Donate Hair To
Alopecia areata, cancer radiation therapy and severe burns are just some of the reasons why someone can lose their hair. And hair loss is not just a cosmetic concern — it can also seriously affect someone's mental health. But you can make a difference by choosing to donate your hair.
"Hair donation gives people the chance of a free, high-quality, natural hair wig for free," Brooke Shaw, Editor-In-Chief of Hairstyle On Point said. "Hair donation can help someone regain confidence and restore emotional balance." 
Whether you're making the chop for charity or are just ready for a big change, VEGAMOUR has compiled everything you need to know about where to donate hair. Plus, learn more about what products you can use to encourage longer-looking hair after your big haircut.
How to Donate Your Hair
Donating your hair is easy enough, but make sure you read through these general guidelines first, as well as the specific guidelines from the organization to which you plan to make your donation. Here are some common requirements:
Ensure your hair is healthy.
Triple check donation requirements and keep hair clean dry before you send it off.
Check that your salon is familiar with the hair donation process before you make the chop.
A charity is more likely to use your donation if the hair is in good condition, so snip the split ends off.
Pull curly hair straight to check the length — many organizations don't accept hair less than 12 inches long.
Bleached hair is rarely accepted — it's not strong enough to withstand the process.
Check how much gray hair a charity accepts before cutting.
Organizations That Accept Hair Donations
Here are eight organizations to consider donating your hair to:
1. Wigs for Kids
For over 30 years, Wigs for Kids has been creating and giving wigs to children who have suffered serious hair loss. The natural hair wigs are carefully designed to mimic each child's own hair and stay comfortably in place during sports or playground activities.
"I've donated my hair multiple times and am growing it out now to donate again," said Rachel Timmerman of The Analytical Mommy. "The donation process is super easy. I've always had it cut at a salon, but you can attend special hair donation events or even do it yourself at home."
For your hair to be accepted by the organization, ponytails need to be a minimum length of 12 to 14 inches long. Visit the Wigs for Kids website to grab details on where to send your shorn-off ponytail or braid.
2. Locks of Love
Locks of Love understands how detrimental hair loss can be to self-confidence. Since 1997, it's been tailoring hair donations and fashioning wigs, especially for disadvantaged children. Locks of Love make the hair donation process pretty straightforward, with specific instructions listed on its website.
A word of caution: "If you're donating your hair, it can't be chemically treated or bleached. I couldn't find any organization that would accept my chemically-treated hair," Timmerman said.
Donated hair can be colored or permed when sent to Locks of Love, but always double-check the requirements as they might change.
3. Hair We Share
Did you know that in the U.S. alone, over 650,000 cancer patients receive radiation therapy every year? And it's not just cancer treatment that can make hair fall out. Nearly 7 million Americans have been diagnosed with the autoimmune disease alopecia areata, which can cause permanent hair loss.
Hair We Share designs customized human-hair wigs and donates them to people struggling with hair loss who have a financial need. Ponytails must be packaged in a plastic bag to be accepted. The organization accepts gray hair.
4. Children With Hair Loss
After learning her 3-year-old niece had Acute Lymphoblastic leukemia, Regina Villemure (a hair replacement system specialist) started Children With Hair Loss. The nonprofit has grown, and Villemure's niece is now a survivor of more than 30 years. CWH is also one of the few organizations that accept less lengthy hair donations of 8 to 10 inches.
Curious how the process works and where to send your hair? Timmerman told us, "The salon stylist will section your hair out 2 to 6 times and put a rubber band just below where you want to cut it. Once the ponytail is gone, they'll cut and style you a new 'do."
5. Matter of Trust
Matter of Trust is a different kind of hair donation organization that's intent on improving the environment. It collects clippings from groomers, salons and individuals and felts the natural fibers into mats that can be used to soak up petrochemical pollutants and oil spills from waterways.
The easily moldable hair mats prevent soil erosion, help wild habitats and keep storm drains free from debris. Who knew old hair could give the environment a boost? To donate to Matter of Trust, sign up via their Hum Sum platform.
Learn: How Often Should You Wash Your Hair?
6. Maggie's Wigs 4 Kids
Maggie's Wigs 4 Kids never turns away a child in need. The Michigan-based nonprofit is powered by compassion and covers wig costs that an insurance company won't. This program assists children experiencing hair loss due to alopecia, trichotillomania, cancer treatments and more. Check out the Wigs 4 Kids website for some heart-melting success stories and details on how to donate.
7. Chai Lifeline
Chai Lifeline works tirelessly to meet the emotional, financial, and social needs of families living with loss or illness. Based in New York, the leading international network focuses its attention on supporting children. The charity understands that when someone has patchy, balding spots, it can draw unwanted attention. Hair loss can also impact mental health, which can stunt physical recovery.
To ensure acceptance, ponytails must be a minimum of 14 inches long. To donate, put clean, dry hair in a zip-close bag and send it off to the address listed on Chai Lifeline's website. It's easy as that.
Also: Hair Loss vs. Breakage — What's the Difference?
8. Angel Hair for Kids (Canada)
Every year thousands of Canadian children lose their hair through illness. Angel Hair For Kids, which is part of A Child's Voice Foundation, was founded in 1995 and offers a unique program. Recipients receive a personal appointment at a salon that specializes in wigs.
To donate to Angel Hair For Kids, your pony needs to be at least 12 inches long. Hair swept from the floor is unusable, and the organization doesn't accept hair that's been permed. Check out the Angel Hair for Kids website to find out the specifics.
Your Hair Can Help Others
If you're dedicated to the wellness of your hair, you may be sporting some enviable lengths. Donating your hair could help someone in need have a healthier, more positive outlook.
To prepare, keep your hair in luscious condition with a gentle shampoo and conditioner and get playful on Pinterest to imagine your new, shorter style. And when you're ready to start your hair growth journey, look for products that will nurture your hair health along the way.
More From VEGAMOUR
 Photo credit: David-Prado/iStock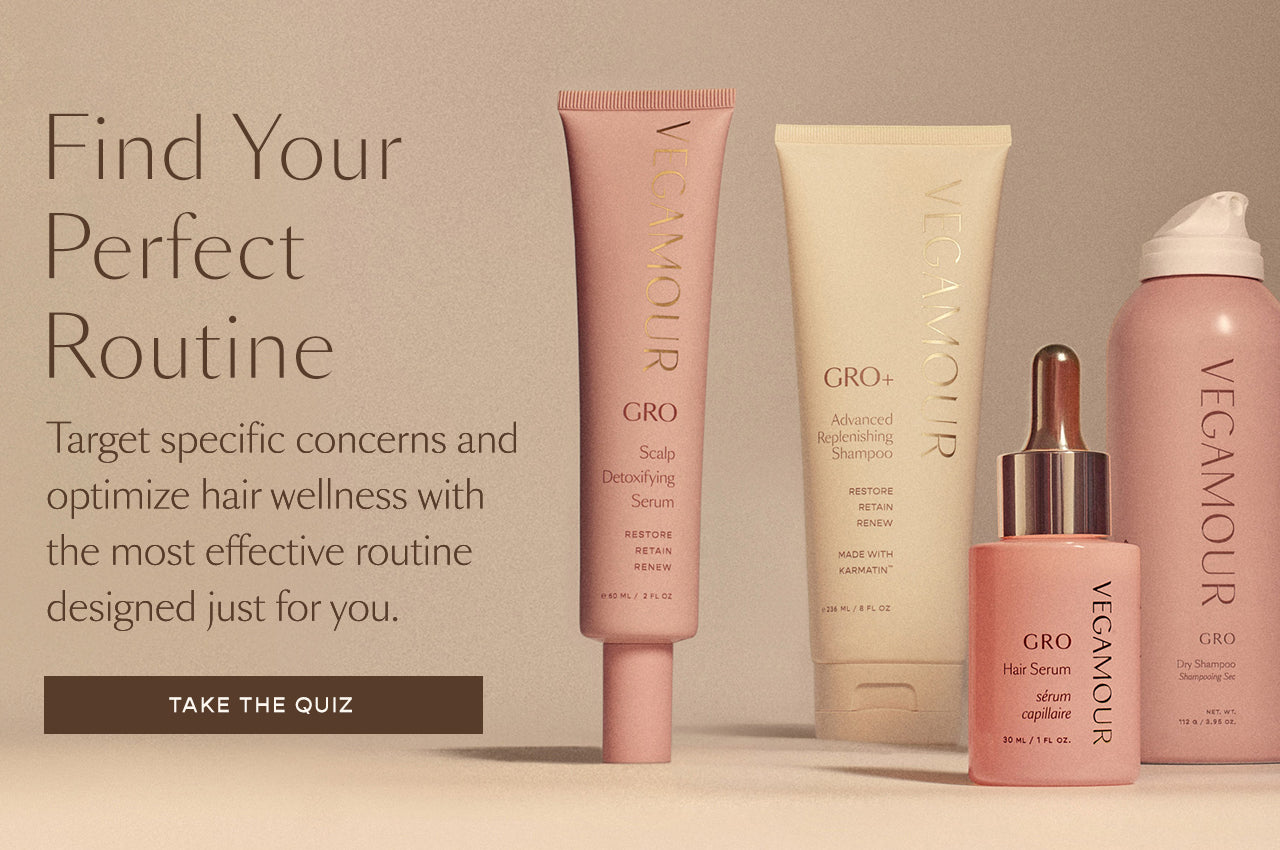 Disclaimer: Information in this article is intended for general informational and entertainment purposes only. It is not intended to constitute medical advice, diagnosis, or treatment. Always seek professional medical advice from your physician.