Why Does Fine Hair Tangle So Easily?
Waking up with tangled hair or, even worse, a rat's nest is the absolute worst. It's especially frustrating if you're in a hurry to get out the door or are relying on having a good hair day. You might understand tangled hair if you're doing something particularly active, but did you know hair can tangle even while you're sleeping at night? If you have fine hair, you might be especially prone to tangles. Read on to find out why finer hair tends to turn into tangled hair, as well as the best products for nourishing fine hair naturally.
Here's Why Fine Hair Becomes Tangled
The truth is that regardless of your hair texture, you might experience tangled hair from time to time. When you have finer hair, however, your hair strands can be especially prone to tangles. This has to do with the texture of the hair and also the amount of hair follicles and therefore strands.
Dr. Naheed Ali explained. "Fine hair is more prone to tangling because it is more delicate than thicker hair," she said. "This can make it more susceptible to damage from brushing, styling, and other hair care practices. Fine hair also tends to have a smoother texture, which can cause the individual strands to stick together and form tangles more easily."
Why Fine Hair Is Prone to Tangling
"Fine hair may have a lower level of natural oils, which can make it more prone to dryness and breakage," explained Dr. Ali. "To help prevent tangles, it is important to use gentle hair care techniques and products, avoid excessive styling and heat exposure, and use a leave-in conditioner or de-tangler to help keep the hair soft and manageable."
Minimizing exposure to hot tools and heat is the best way to prevent fine hair from becoming damaged hair. Minimize heat at all costs if you have fine hair. The more heat you apply, the more prone you are to hair breakage and split ends. The healthier your hair is, the more manageable it'll be. Dry hair is harder to deal with.
Not only is fine hair more prone to dryness, but having it means you're dealing with lots of strands. Hair expert Alice Rawling explained: "This is because fine hair follicles take up less space on the scalp so there's room for more of them. For this reason fine hair means more strands of hair that can tangle together."
How to Prevent Tangles
The best way to not have your brush stuck in your hair is by preventative care. 
Sleep Smart
If you are struggling with hair tangles, the first thing you can do is to make sure your hair isn't getting tangled while you sleep. Rawling explained that because there is more hair to deal with, those with fine hair are more prone to tangling from sleeping. One thing you can do to remedy this is to sleep with hair in loose braids or pulled back into a loose ponytail with a satin or silk scrunchie. A loose bun is also a good style to sleep in. Sleeping on a silk pillowcase can also keep hair smooth and prevent waking up with frizz.
Dry Delicately
Fine hair has delicate hair cuticles, so handle with care when drying. You can prevent tangles by making sure you're not drying your hair with a towel too roughly. Use a microfiber towel to dry it in a more gentle manner. This prevents not only tangles but also breakage. You don't want to brush wet hair, unless you have curly hair that requires you to establish the curl before it dries. For straight hair, blow dry gently if needed before combing it.
Wash Wisely
"Caring for tangle-prone hair cannot happen without utilizing a good shampoo," Rawling explained. "A shampoo made solely from natural ingredients such as aloe vera, lavender, rosemary and chamomile is ideal for hair care."
If you can use a natural shampoo that also helps hydrate and moisturize hair, that's even better. Since fine hair is more delicate, it needs a bit of extra TLC on wash days. And if your hair has been getting tangled due to lack of nutrients or lower-quality shampoos, then it's essential to up-level your haircare routine. VEGAMOUR HYDR-8 Shampoo and Conditioner is specifically formatted for fine hair. This all-natural, vegan, color-safe duo will cleanse and hydrate hair without stripping off its protective oils or drying it out. It also helps to condition and hydrate hair without weighing it down, which can help prevent tangles.
"Natural shampoos are also suitable for all hair types, making it ideal for those with fine hair to have a great beginning in a new haircare regime," Rawling explained.
Detangle Daintily
Another way to help prevent tangles in thin hair is to detangle your hair gently and frequently. Brushing your hair gently throughout the day can really help to keep the hair shaft of each strand from sticking to others. It also helps to brush your hair out before you shower, making sure that your hair is tangle-free before applying any shampoo or conditioner.
After the shower, it's important to detangle your hair carefully. Using a wide-tooth comb is preferable, as it won't apply as much force to the hair strands as a brush will. You also never want to detangle hair that's soaking wet. It's smartest to detangle damp hair.
Once you're out in the world with dry hair, don't be afraid to pull it back or put it in braids on windy days so it won't blow around and get tangled further. This will prevent knots and keep your hair tangle free, especially if you have long hair.
The Takeaway
Fine hair is delicate due to its more slender structure, and the strands on your head are more numerous than they'd be with thick hair or textured hair. For this reason, fine hair is more prone to tangling. Finer hair also tends to be drier by nature, which means it's more naturally prone to being unmanageable.
Be gentle with your hair and keep it untangled by brushing it gently throughout the day. Using a brush with flexible bristles is extra smart. Make sure you're also using quality all-natural products that help to hydrate and nourish your hair. The more moisture you're able to impart on your hair's strands, the less likely you are to be dealing with tangles. Be sure to keep your hair safe while you're sleeping and prevent friction by sleeping with a satin or silk pillowcase on your pillow, or tucking your hair safely into loose braids, a loose ponytail, or a loose bun. Employ these techniques and tangled hair will be a thing of the past!
More from VEGAMOUR
Photo credit: Prostock-Studio/iStock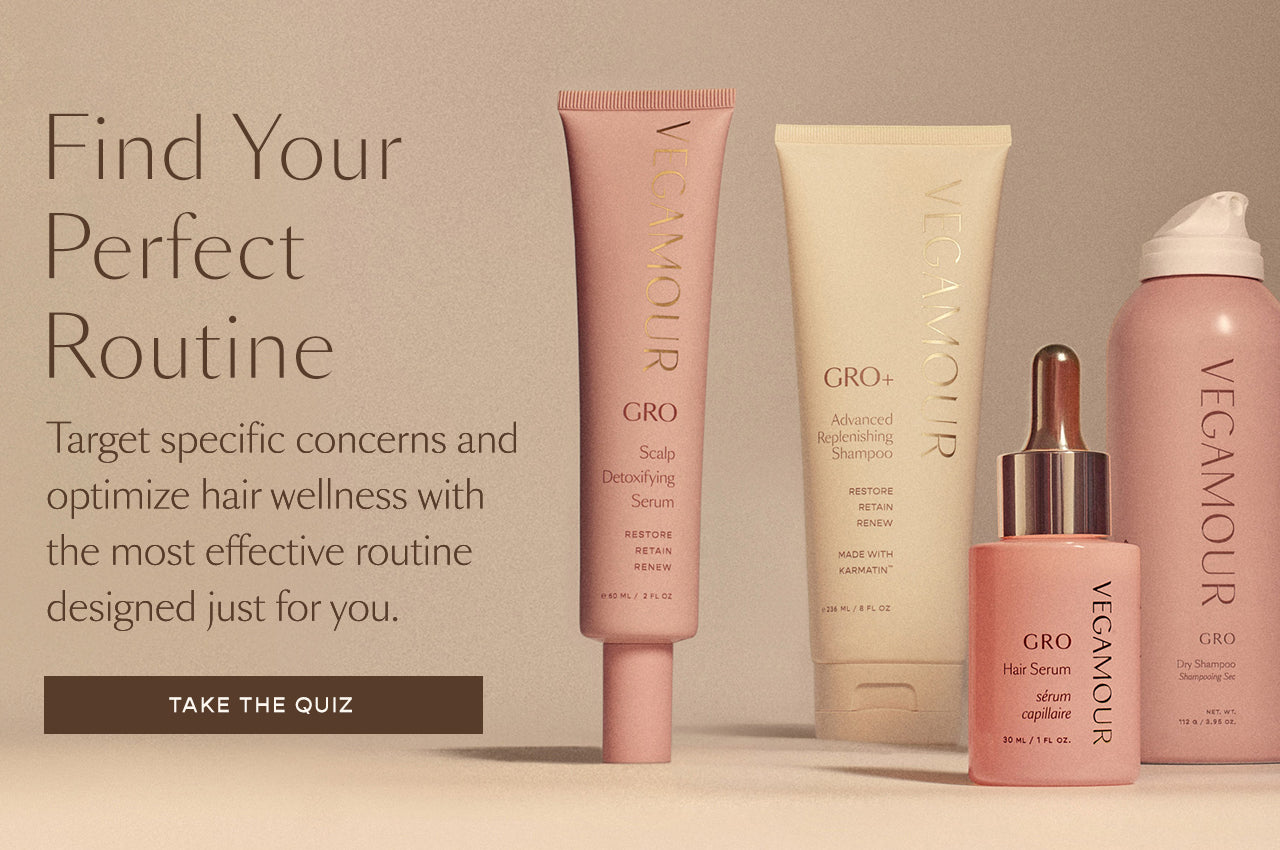 Disclaimer: Information in this article is intended for general informational and entertainment purposes only. It is not intended to constitute medical advice, diagnosis, or treatment. Always seek professional medical advice from your physician.