Read This Before Getting a Big Chop
For many beauty trendsetters, natural hair is in. But stepping away from relaxed ends and embracing multiple textures comes with challenges of its own, which is why many people opt to give their hair a reset by doing a "big chop." This drastic change encourages healthy hair growth and allows you to style your new shorter 'do with curly girl-approved methods that help your natural curls shine.
Beginning your big chop journey can be difficult. That's why VEGAMOUR consulted with hair texture experts to discover how and why to do a big chop. Plus, discover the essentials you need to nourish and support thick, healthy looking hair.
Why Try a "Big Chop"
When you start to embrace your natural hair, you're often dealing with considerable damage to your existing strands.
In the past, women with hair textures might've felt pressured to use heat and styling products to create an artificially relaxed hair texture. Recently, a growing movement to embrace your natural hair has encouraged curly girls to step away from damaging hair care routines and get to know (and love) their natural curl patterns. The big chop is a way to embrace your textured hair while eliminating strands damaged by years of heat and chemical treatments.
"[A big chop] helps you remove damaged hair," said stylist and hair expert Ghanima Abdullah. "When you have damaged hair and split ends, the damage can spread to hair that's growing healthily. A big chop gives you the chance to start again!"
Abdullah also said that a big chop can help your hair regain its natural texture.
"A big chop removes chemical processing that changes the texture of the hair," she said. "Often, having one's natural texture underneath chemically processed hair makes the whole length difficult to comb and style. Big chops give freedom from lengthy styling processes."
Aside from getting rid of damaged strands, a big chop can help encourage curl shape and volume by supporting hydration. Curly hair is naturally hydrated by oil from the scalp's sebaceous glands, which travel down the hair shaft, moisturizing and hydrating dry hair while reducing frizz. Chemically processed curly hair is often lacking in moisture due to repeated damaging treatments. When you do a big chop, you allow your scalp's natural oils to nourish the whole strands as they grow, causing your air-dried curls to soak up al that natural hydration, leading to increased shape and shine.
Read: How and Why to Plop Your Curly Hair
The Challenges of a "Big Chop"
A big chop can help hair regain its texture, but making such a dramatic styling decision isn't for everyone.
Abdullah believes that being comfortable with embracing short hair is the first step to determining if a big chop is right for you.
"[After a big chop], your hair is so short that the shape of the head is clearly visible," she said. "If your head isn't perfectly shaped, your big chop might look a little strange."
She also said that cutting off so much hair can cause surprising emotional reactions.
"Some people think they are emotionally prepared to big chop, but once they do it they face a lot of societal backlash," said Abdullah. "This can make having short hair very hard, and some of these women handle the situation by wearing a wig instead."
If you're not the wig type and a big chop sounds too drastic, here are a few alternatives:
Try a "no cut" transition: Nourish your natural hair with a gentle, sulfate-free hair care routine to let your follicles improve slowly over time.
Get a trim: Refresh damaged split ends and encourage new growth with a trim, cutting off around 1-2 inches of length.
Opt for a medium cut: Make an appointment with a curly hair expert to remove some of your chemically treated and damaged strands. They can give you a cut that is a significant change without going all the way to a big chop. That way, you can keep some of your lengths while your new growth learns to embrace its natural texture.
How to Make the Most of Your Big Chop Experience
If you do decide to do a big chop, there are steps you can take to ensure you're getting the optimal experience.
First, it's critical to make sure you go to a curly hair expert who will give your hair a dry cut and understands the unique needs of textured strands.
Arrive at the salon with freshly washed but dry strands so your stylist can assess the natural condition of your curls. They'll take the elasticity and density of your natural air-dried texture into account before cutting.
This is especially critical because hair texture plays a considerable role in how your strands will react to their big chop. Dense hair will become considerably larger and wider after its cut, while elastic strands may curl up closer, leaving you with shorter hair than you expect.
A qualified stylist will be able to help prepare you for what to expect while ensuring you get a cut that's suited to your face shape and aesthetic, making the transition from long to short strands as seamless as possible.
The Post-Chop Transition
Embracing your natural curls isn't always intuitive. In fact, transitioning to a more natural approach to styling your curly hair as you begin your new natural hair journey can mean relearning how to style and treat your strands. As you consider whether going for the big chop is right for you, planning how to manage your post-big chop transition is key.
After the big chop, your hair will enter a period of growth and rejuvenation. Called the "transition period" by curly hair experts, this stage is where you'll see old hair mingled with new strands, causing your hair to have a somewhat unexpected blend of textures.
Keeping in touch with your stylist during this period is the key to handling the post-chop transition with grace. A qualified stylist can provide you with regular check-ins, during which you can expect to trim split ends, shape your hair as it grows and monitor texture to make sure your hair is getting the nourishment it needs.
Many people also use the big chop as an opportunity to switch up their hair care pattern, transitioning to natural hair products that nourish strands with natural ingredients. Adding a serum specifically designed to boost hair health after the big chop can help your hair come back faster, healthier and better looking than ever before.

Is a Big Chop Right For You?
A big chop is an opportunity to start fresh with your strands. However, every new opportunity comes with new challenges, and a big chop is no different. It's important to be aware of these challenges before you see your stylist in order to fully prepare yourself for this massive change.
Deciding to go for a big chop can feel intimidating, but by informing yourself of the benefits and challenges of making this bold decision, you'll be setting yourself up for decades of happy, healthy strands.
More From VEGAMOUR
Photo credit: Nimon_t/iStock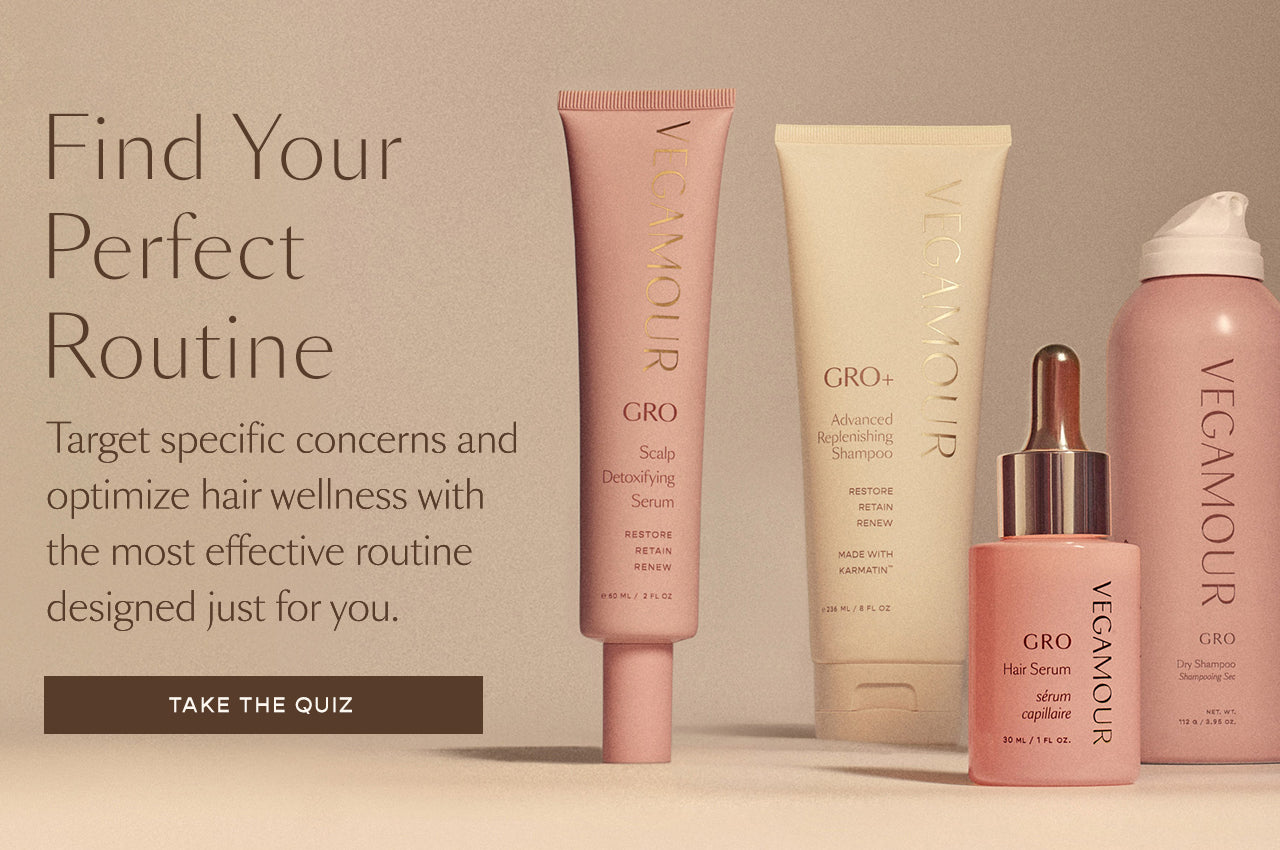 Disclaimer: Information in this article is intended for general informational and entertainment purposes only. It is not intended to constitute medical advice, diagnosis, or treatment. Always seek professional medical advice from your physician.