How and Why to Plop Your Curly Hair
It sounds a bit unusual at first, but hair plopping is a process that is very popular due to its heat-free-styling technique and its curly-wavy hair results. Plopping can give your hair a great look with a simple routine.
If you're looking for a tried-and-true plop hair approach, you've come to the right place. You're literally steps away from enhancing the volume and definition of your natural hair!
What Is Plopping?
Whether you call it "wet hair plopping" or "curly hair plopping," this unique trend is perfect for someone interested in switching up their hair game.
Plopping is a technique of drying naturally curly hair with a cotton T-shirt or microfiber-based towel to create and promote enhanced natural curl definition. The plopping part refers to the way hair is piled or scrunched onto the towel to form the perfect natural curls. During the process, the hair is "plopped" loosely into the fabric and allowed to dry.
Then, when you release the dry or almost dry hair, the various curl types will cascade and rest nicely on the nape of the neck. Voila! You have natural curls.
The best part? With hair plopping, you don't need a bunch of expensive tools to obtain your look. All you need is a microfiber towel or a T-shirt. 
Shop: The GRO Complete Kit for Hair Wellness
Know Your Curl Type
Plopping works better for some hair types than others. To find out which type of hair you have, here's a breakdown of the various types and textures of hair, according to the Andre Walker Hair Classification System. The hair classification system follows a numerical order of 1, 2, 3, 4 for hair type and includes an A, B, C or D to differentiate between textures. For example, people with medium curly hair (which is great for plopping) have type 3B. 
Straight hair: 1A, fine/thin; 1B, medium; 1C, coarse
Wavy hair: 2A, fine/thin; 2B, medium; 2C, coarse
Curly hair: 3A, fine/thin; 3B, medium; 3C, coarse
Kinky hair: 2A, fine/thin; 2B, medium; 2C, coarse
Also: How to Protect Your Curly Hair While You Sleep
Does Plopping Work Well on Black Hair?
Plopping can and does work on various kinds of hair texture, including Black hair. Hair plopping can not only help define Type 3 (curly) and Type 4 (kinky) hair into fresh, super-defined curls, it can also bring out the natural curl patterns whether the hair is thick or already has loose waves.
Of course, everyone has different hair textures and techniques when it comes to achieving the perfect style. Like most hair techniques, it's all about trial and error with plopping. Some people get the effect they are going for on the first try. Others have to play around with the technique for a while to get the look they desire.  
Shop: GRO Revitalizing Shampoo & Conditioner with Vegan Keratin
Will Straight Hair Plop?
The answer is yes. While it won't magically give you ringlets if you have pin-straight texture, you can still enjoy some benefits of plopping. Plopping can give you volume and lift at the crown. Straight hair plopping can also give your strands a natural bend without heat from a curling iron or having to contend with rollers. 
Also: How to Grow Your Edges Back
The Benefits Of Hair Plopping
Plopping has many benefits. Here's a breakdown of what this unique hairstyling technique can do for you:
Cuts down on styling time
Creates more defined, long-lasting curls
Doesn't require complicated or expensive tools
Saves your hair from heat
What Do You Need To Plop Your Hair?
 The first step is to gather the necessary items and hair products to help make hair plopping successful. Here's what you'll need:
Defining hair gel
Diffuser (optional)
Cotton T-shirt or microfiber towel
Mirror to look at your fabulous results (also optional) 
Your favorite oil, like marula oil, to break the gel cast and "scrunch out the crunch"
Also: Do You Know What Your Hair Porosity Is?
How To Plop Hair in 5 Easy Steps
Ready to get started? Plopping hair is easy. Here's exactly what you need to do to get it done.
Step 1: Wash and Condition Your Hair
Wash and condition your hair with your favorite shampoo and conditioner. Consider VEGAMOUR's GRO Revitalizing Shampoo and Conditioner, which contain powerful phytoactives to promote visibly thicker, stronger-looking hair and leave tresses silky to the touch. For an added boost, try GRO+ Advanced Replenishing Shampoo and Conditioner with hemp. 
Then, gently wring out any excess water in your hair, and lightly scrunch your hair to begin the process. (Avoid rubbing your hair with a towel as this can create friction and frizz.)
Also: How Often Should You Condition Your Hair?
Step 2: Moisturize
Be sure to maximize the results by gently combing moisturizer or other hair care products, like VEGAMOUR's GRO Hair Foam, completely through your hair. If you choose to use GRO Hair Foam, you can also massage it into your scalp to get the same phytoactive benefits as GRO Revitalizing Shampoo and Conditioner provide.
Related: Take the VEGAMOUR Hair Quiz
Step 3: Now It's Time To Plop!
Lay a long-sleeved T-shirt or a microfiber towel down on a flat surface. If using a T-shirt, position it upside-down with the sleeves closest to you. Next, flip your head forward, so all of your hair is in the center of the towel or T-shirt. Then, lower the top of your head down to accordion your hair onto the towel or tee. 
Learn: What Is Hygral Fatigue?
Step 4: Wrap
Flip the bottom of the T-shirt or edge of the towel up and over your head until the hem or edge is resting on the nape of your neck.
If you're using a T-shirt: Grab the sleeves of the shirt, cross them behind your head, pull them around front, stand and tie them together firmly. At this point, you should have what looks like a T-shirt turban atop your head.
If you're using a towel: Grab both ends and pull them tightly to the front, stand and tie the ends firmly together at the front of your head.
The fabric you have wrapped around your hair absorbs excess moisture so that the curls dry quicker and are more intact than when air-drying. Leave your hair alone while it's wrapped. It's important not to fuss or muss your hair while it's going through its natural curling process. 
See: 33 Protective Styles for Natural Hair
Step 5: Remove 
You do not have to wait for your hair to fully dry. After about 20 minutes, you can untie the towel. The curls should flow effortlessly. Leave your curly hair to air-dry the rest of the way or use your diffuser to finish drying. Some people keep the towel or T-shirt tied overnight and release the curls in the morning for a more pronounced curl definition (though some experts advise against sleeping with wet hair often). Either way, after you've released the curls, gently shake your hair. Beautiful!
Also: A Curly Girl's Review of VEGAMOUR's Shampoo & Conditioner
Net Plopping
Net plopping is a variation in wet plopping. Instead of using a microfiber towel or a T-shirt, you use fishnet stockings, a wig cap or a hair net. Several YouTube and Instagram curly hair influencers, including @PennyTovar and @hif3licia, have touted the merits of the fishnet plopping technique.
Using a fishnet stocking reportedly allows the hair to breathe or air dry quicker.
Also: How to Get Beachy Waves
Can You Plop Chemically Processed Hair?
A number of experts say no. For curly results, your hair has to be in its natural state, which means it's not chemically processed with relaxers or perms. Chemicals are known to strip the hair's natural curl and volume.
Is Plopping for You?
If plopping sounds like it would work well for your hair type, why not try it? Who knows? You may just find the technique an easy, fast way to achieve a hair look you'll love. If your hair is straight, however, don't expect curly results. Instead, you can look forward to some extra volume or perhaps some waves. And for best results, be sure to use hair care products that boost hair wellness and leave you with tresses that are silky-soft to the touch. Go for it — this is your moment to plop!
More From VEGAMOUR
Photo credit: FreshSplash/iStock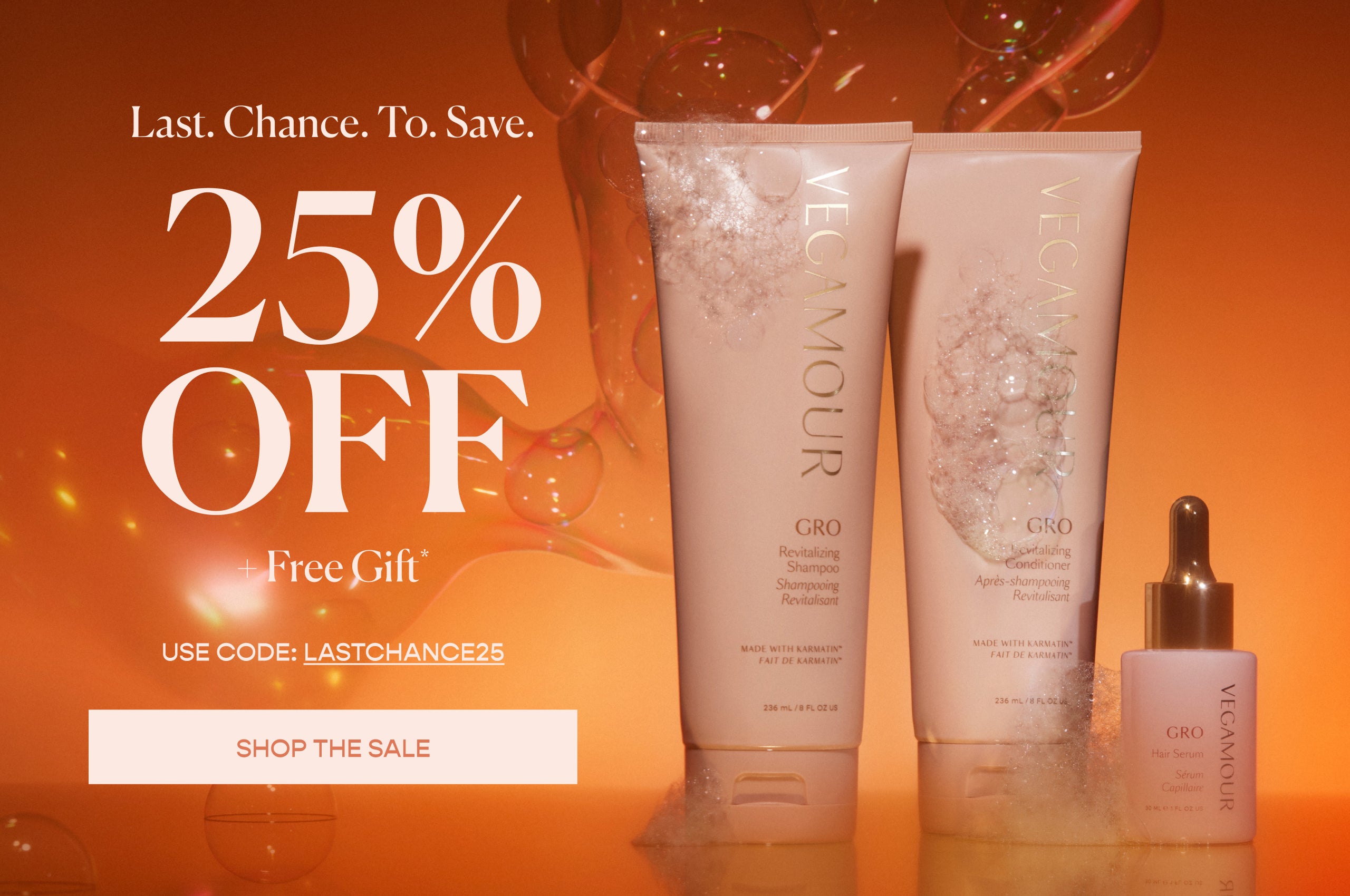 Disclaimer: Information in this article is intended for general informational and entertainment purposes only. It is not intended to constitute medical advice, diagnosis, or treatment. Always seek professional medical advice from your physician.