Biotin vs. Keratin: Which Is Right for Your Hair?
Over the past few years, taking biotin supplements and keratin supplements has boomed in popularity. Many experts and influencers attribute a lack of frizzy hair, obviously healthier nails and abundant hair growth to keratin and biotin — but which of the two wonder ingredients works best? What will help transform weak, thinning hair into an enviable glossy mane?
To kick-start a healthy hair growth routine, you might be looking for accessible, reliable solutions. VEGAMOUR spoke to the experts and dug into the research to determine: keratin vs. biotin — what really works? Plus, discover what products you should really be using to support thicker looking hair.
What Is Biotin?
If you have brittle nails or you constantly battle weak hair and excessive hair loss, you've probably come across recommendations for biotin. Often referred to as the essential hair vitamin, Dr. Anna Chacon, a board-certified dermatologist, told VEGAMOUR, "Biotin is an essential micronutrient. It is one of the B vitamins and is also known as vitamin H ... It is marketed as vitamin B-7 and also as coenzyme R."
Biotin assists the body in converting carbohydrates, proteins and fats into energy, and because it's water-soluble, the body doesn't store it. This means that there's little risk associated with taking biotin in supplement form. Biotin is an essential vitamin for cell growth. It helps break down food, and it's during that breakdown process that strong nails and stronger hair come through. The body needs a full supply of biotin to produce keratin, which is necessary for a healthy scalp and healthier hair and nails.
If you're struggling with excessive hair fall and suspect a biotin deficiency, check in with a health care professional and seek out some biotin supplements. Most balanced diets offer the average person all the biotin they need, but if hair loss is persistent, supplementation could be the answer. The research continues, but many claims suggest that supplementation can help improve the look of the hair and skin across the body.
With busy lives distracting us from our wellness goals, getting all the nutrients and vitamins that the body needs can be tricky. GRO Biotin Gummies are a hair supplement packed with the full recommended dietary allowance of your daily value of biotin, plus Vitamins A, C, E, B-5, B-6, B-12 and more. They have a delicious strawberry flavor, and it only takes one gummy per day to promote thicker, fuller, shinier looking hair. 
For a boost of hemp along with biotin and a ton of other hair-healthy vitamins, try GRO+ Advanced Hair Care Gummies, which also includes CBD and CBG to help soothe stressed out strands, a must-have for those experiencing stress-induced hair thinning called telogen effluvium.
What Is Keratin?
Keratin is a protein found in the skin, hair, and nails and can be present in your internal organs and glands. Chacon explained, "Keratin belongs to a family of structural fibrous proteins that are known as clear proteins. There are different types of keratin that create hair, nails, feathers, horns, claws, hooves and the outer layer of skin in humans." Keratin is extremely water-soluble, and it functions as a protective protein in the human body and animals.
Keratin is considered the essential hair protein, but it's also known for promoting healthy nails and prolonging youthful skin. It's actually tricky to think of it as keratin vs. biotin because the two often work hand in hand. Biotin transports oxygen to hard-to-reach hair follicles and the supporting structures. The body uses biotin to synthesize many amino acids, which later transform into keratin.
Healthy keratin production produces 18 amino acids, with the standout performer being cysteine — an amino acid high in sulfur. Some scientific studies show that sulfur can help create a longer hair growth cycle and potentially thick hair. Cysteine is essential for producing keratin, but it also works as a free radical-fighting antioxidant. A lack of keratin in the body can lead to hair follicle issues, brittle strands and weak nails.
Keratin supplements can help the situation, but washing hair with keratin-enhanced products can help if you want to thicken hair. The problem with that? Traditional keratin can negatively impact the environment. So if you're following a vegan or vegetarian lifestyle, a keratin treatment is not something you'll want to add to your routine.
VEGAMOUR knows that keratin is essential for thick, silky hair, and a hair growth cycle that's erratic leads to thin, uneven strands. If you long for the enhancing effects of keratin but don't want to resort to a non-vegan option that's often anything but cruelty-free, VEGAMOUR's propriety KarmatinTM is the vegan alternative and the perfect solution.
GRO Revitalizing Shampoo & Conditioner Kit is enhanced with VEGAMOUR's unique blend of proven plant actives and KarmatinTM. The micro-encapsulated vegan b-SILKTM protein physically bonds to the hair follicles and stays there, even after rinsing. The completely vegan alternative to keratin makes the shampoo and conditioner intensely nourishing to even fragile hair, meaning you don't have to resort to keratin to experience outstanding results.
How Do Biotin and Keratin Compare for the Hair?
Biotin and keratin are essential components of the body that complete many vital functions. Biotin is part of a metabolizing process, while keratin is a protective protein. Often the two are inextricably linked, so honestly, it's hard to compare. Chacon said, "Both keratin and biotin benefit the hair. Both are essential for forming the building blocks of the hair follicle." And both maintain healthy hair and can help it shine.
"I believe that healthy, strong, long hair may benefit equally from both biotin and keratin in different ways," said Chacon. "A healthy diet and using good products are essential. The intake of nutrients is an integral part of hair health as much as it is of skin health."
Related: Nicole Kidman's Transition to Hair Wellness
A Holistic Approach to Hair Health Is Best
Whether you fear your diet contains nutritional gaps or you're looking for a dietary supplement to help with a biotin deficiency, always consult with your healthcare provider before making significant lifestyle changes.
A considered, well-rounded approach to your hair wellness could transform the look and feel of your lengths. But for vegans, keratin simply isn't an option. Thankfully the revolutionary (completely vegan) KarmatinTM found in many of VEGAMOUR's products can leave hair silky, healthy and stronger than ever. And If it's a biotin boost you're craving, the cruelty-free, vegan GRO Biotin Gummies is the perfect daily hair habit (plus, it's tasty!).
More From VEGAMOUR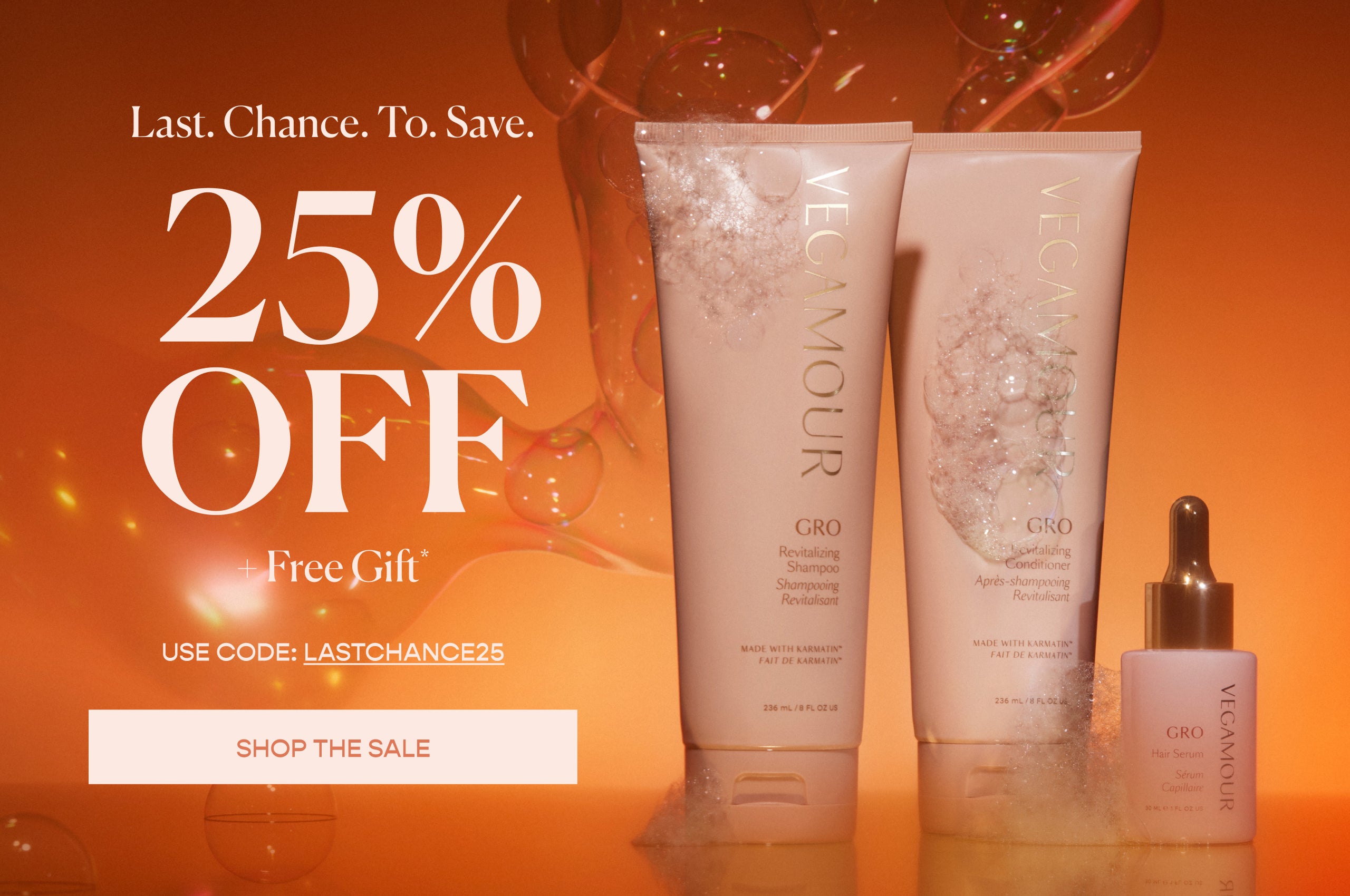 Disclaimer: Information in this article is intended for general informational and entertainment purposes only. It is not intended to constitute medical advice, diagnosis, or treatment. Always seek professional medical advice from your physician.