6 Hair Dressers Share Their Best Kept Hair Secret
When it comes to hair care, it's easy to do what you've always done. But your hair's needs will likely change throughout the seasons (and as you age), so it's important to change up your routine accordingly.
To get you the real inside scoop on how to have your happiest hair days, VEGAMOUR sat down with seven expert hairdressers to learn their best-kept secrets for the care and keeping of your strands. Read on to discover their top tips — plus, find out what products you really should be using to boost your hair's wellness.
1. Pay Attention to Your Products
Cosmetologist and hair expert Ghanima Abdullah of The Right Hairstyles said that the first step in leveling up your hair care is to pay attention to your products. 
"What makes salon products different isn't just the extra-hefty ingredients but the attention that's paid to pH," Abdullah said. "pH makes a big difference when it comes to closing the hair cuticle. Heat from a warm water shampoo is going to open the cuticle, but you need it closed to minimize frizz and keep the hair moisturized. So pay attention to pH when you buy products. Look for those that have a pH between 4.5 to 5.5."
Finding the right shampoo isn't just about hair texture, Abdullah said. You should also find a formula that works for your color. "If you have blond tresses, opt for purple shampoo and conditioner to keep brassiness out of the picture," she said. "Likewise, if you have red hair, look for color-boosting options to keep your look from fading."
Shop: Cruelty-Free Hair Products From VEGAMOUR
2. Apply Your Products Like a Pro
Once you've found your perfect products, professional hairdresser Thomas Brown said how you apply them is just as important as what you apply.
"Lather the shampoo out before you apply it," he said. "Don't rub shampoo directly on your hair or scalp. This can cause friction and damage the hair. You should lather thoroughly on your hands before applying it to your hair and rub it in with the flat of your hands rather than using your nails. Don't wash your hair with your nails! Washing your hair with nails will damage the scalp and cause hair loss. We should gently rub the scalp and hair with our fingers. Follow this rule, and your hair will thank you for it."
Try: GRO Revitalizing Scalp Massager
3. Avoid Physical Damage Pitfalls
It's not just the wrong chemical formulas that can potentially damage hair. According to former salon owner David Gray, it's important to keep an eye on the physical factors that might be stressing your strands. 
"Something that not a lot of people know is that it's better not to use hot water when washing your hair," Gray said. "It's too harsh and strips your scalp of its natural oils that contribute to moisture and growth. Try to have the water as cool as you can handle when washing your hair, and you will notice that your hair will be more hydrated and have less damage and breakage."
After washing, handle wet hair delicately to avoid further damage. "Never brush or comb your hair when it's wet," said Gray. "This is when it is at its weakest, and you are actually causing more damage (and split ends) than usual. At the very least, always use a wide-tooth comb and start from the ends working your way up. This is also why you should not rub your hair with a towel after washing it."
Read: What Is Hair Density, and Why Does It Matter?
4. Pay Attention to How You Wash Your Hair
Did we mention that these hairdressers are obsessed with shampooing techniques? Hair stylist and nail expert Lina Buk is no exception! 
"If you suffer from tangling after washing your hair, try to avoid rubbing your hair in a circular motion," she said. "Adding unnecessary stress to the hair makes it susceptible to dryness and breakage. It can also lead to tangling, which is not only uncomfortable but difficult to remove. The right way to work shampoo through your hair is vertically or horizontally (in a back-and-forth motion)." 
5. Give Your Strands a Break
Even with the perfect product routine, it's worth giving your hair a rest. Hair stylist and influencer Paul Windle of Gent's Manners said it's important not to go overboard on those wash days.
"Try to give your hair and scalp a break from strong detergents," he said, recommending that most people take at least a full day between washing sessions. "Shampoo less, and or dilute your shampoo with water when you use it." Make sure to follow shampooing with a nourishing conditioning treatment to avoid drying out your tresses. 
Hydrate Your Hair: Overnight Restoring Hair Mask
6. Don't Skip the Supplementary Products
Venice-based hairstylist and makeup artist Laura Roncagli said that one of the most common mistakes she sees her clients make is not thinking beyond the basic shampoo and conditioner routine.
"Daily use of volumizing shampoo and conditioner can promote fuller-looking hair," she said, "But if you're washing hair frequently, make sure to use a deep conditioning, leave-in hair treatment.
Roncagli also said to limit the use of heated styling appliances to promote healthy hair. 
"But if you must use heat tools, use a moisturizing gel when blow-drying your hair to add definition and shine, and make sure to use a heat protectant like argan oil to prevent damaging your hair," she said. "You should also invest in an excellent clarifying shampoo one or two times a month to remove product residues from your hair and scalp."
More From VEGAMOUR
Photo credit: Adam Winger/Unsplash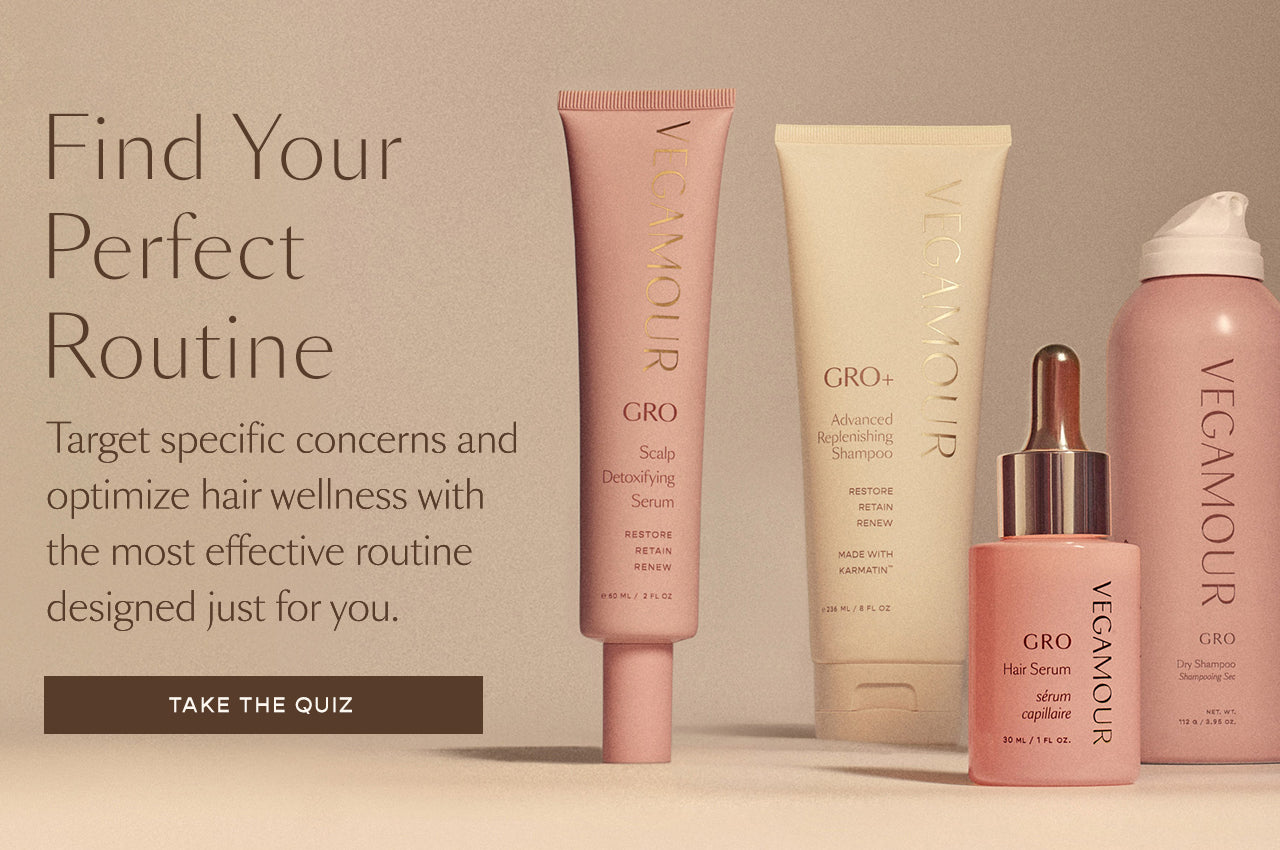 Disclaimer: Information in this article is intended for general informational and entertainment purposes only. It is not intended to constitute medical advice, diagnosis, or treatment. Always seek professional medical advice from your physician.