Balayage vs. Highlights: Which Should You Choose?
When you sit down in the salon chair at your hair color appointment and you request highlights, your stylist has a choice to either use balayage or highlighting techniques. But which one is best for your hair? There are pros and cons to both, so you might want to consider some of these things before talking with your stylist. VEGAMOUR spoke with an expert in hair coloring about which of these two methods might be best suited for your hair type.
Here, we'll cover some of the basics of each and show you how to care for your color-treated hair for the most radiant and voluminous tresses.
What Are Highlights?
When it comes to hair coloring services, highlighting is a technique with which you are likely most familiar. If you're new to getting highlights, know that there are lots of ways to highlight your hair and each technique can create a different look.
Highlighting is a method of hair coloring that usually involves two processes to achieve one completed look:
A lift or lightening process is usually done with bleach powder lightener. This will lighten the natural tone of the hair by several shades. This removes color pigment to make lighter hair strands and makes room for other pigments to be deposited into the lightened hair.
The use of a "toner" hair color is used to fill in where the natural color pigment has been removed. Toners can counteract brassy or red undertones that are a common result of bleaching the natural color pigment from the hair. (These brassy tones are more prominent with deeper natural hair colors. If these tones are unwanted in the finished style, your stylist will use color theory and a toning process to neutralize warm tones.)
Highlighting is permanent on the hairs that have been highlighted. The finished look could be similar to your natural hair color with just a few lighter pieces around the face, bold streaks of bright colors or an all-over lighter look. Applications vary and the finished result depends highly on the talent, creative vision and expert application by your hair colorist.
Some of the most common forms of highlighting include:
Traditional highlights using a cap method, which results in more evenly highlighted hair
Painted-on highlights
Foil highlights, which allows for different tones to be used in one service for a blended effect and bigger and bolder finished colors
Subtle highlights
Face framing highlights
And finally, balayage highlighting
Read More: 10 Steps to Take Before Your Hair Color Appointment
What Is Balayage Hair Coloring?
Balayage coloring is a specialized form of highlighting that's a little more artistic in its application. This technique is used to prevent some of the high maintenance of traditional highlighting and also to create a more blended effect on the hair. Usually, several tones are used rather than one highlighting service toner.
This method can be particularly beautiful if you stick to tones that blend with your natural base color. Some balayage could be done with semi or demi-permanent hair colors if a darker tone is blended in as well as the highlights, saving you some hair damage. 
Shop: GRO Dry Shampoo Duo
Balayage vs. Highlights
Your hair colorist can show you some pictures of what highlighting looks like on people with your hair type and color and also what balayage would look like on you. During your consultation, be sure to share with your hair colorist what kind of budget, maintenance plan and finished look would make you the happiest.
Note that highlighting services when going from a darker color to a much lighter color will take longer at the salon and require the most upkeep. The balayage technique can help people with darker hair to enjoy having their hair lighter without so much maintenance.
Here are some differences between these two techniques, along with some pros and cons, so you are prepared to talk with your stylist about your hair coloring options.
Read More: How Often Can You Dye Your Hair?
Visual Differences
Both of these coloring techniques add dimension and shine to your hair. A great colorist can design a finished look based on your natural color, the cool or warm tones in your skin, your facial features and face shape. Your colorist can also develop a style that fits your personal preference.
Highlights can appear more dramatic and have well-defined streaks or "chunks" of color. Balayage will be more subtle with a blended effect that moves and changes with the light.
Time at the Salon
Both techniques take some time to apply. Your application time could look like this:
The colorist detangles and preps the hair, creating a sectioning pattern.
They might apply aluminum foil, paint strips of your hair and wrap with saran wrap, pull your hair through a cap or even paint it right on with creative color placement methods.
The highlighting bleach powder needs processing time. Toning would require a second application and additional time. When all processing time is done, the hair is rinsed, conditioned and dried.
When your coloring is done you might get a trim to get rid of any dry or split ends. Plan for a few hours at the salon for either coloring service, plus time for a trim and style.
Pricing
The pricing is also similar but this is widely variable depending on where you live, how "fancy" the salon is and certainly on the experience and talents of your colorist.
You could spend anywhere from $50 to several hundred on either service. Traditional foil highlights could take longer than a painted-on technique, though either one requires a more experienced colorist. Pricing is often a combination of that experience level and the time it takes to complete your service.
When to Avoid Highlighting & Balayage
Highlighting and balayage work for most hair types but should be avoided in the following cases:
If you are sensitive to the chemicals in hair color
If you are allergic to hair color
If you have already lightened hair or severely damaged hair, your colorist might recommend working with you on hair repair for a while before scheduling your hair coloring service.
Keeping Up Your Color
Because both of these color methods involve using permanent hair color they need to be maintained to keep the color fresh and address the roots of base color as your hair grows. However, this is where the two services widely diverge. Balayage technique reduces the need for frequent touch-ups.
VEGAMOUR spoke with Vivian Davis of XRS Beauty about how these two techniques compare in terms of upkeep. Davis shared these pros and cons for each technique:
Balayage Pros
Natural-looking
Low-maintenance
Natural-looking grow out
Balayage Cons
Bleach can be damaging
Can take several hours and/or multiple sessions to achieve desired look
Not DIY-friendly
Highlighting Pros
Can be used for bold transformations
Variety of styles
Customizable
Highlighting Cons
Can look messy when not styled
Visible grow out
Can be damaging
What you use on your color-treated hair — regardless of which highlighting technique you choose — is just as important as the expertise of your colorist. Your colorist will take all precautions to protect you and your hair while you are in the salon, but once you leave, the maintenance is up to you.
We recommend using a color-safe shampoo and conditioner on your fresh new color. Bleached hair requires plenty of moisture and replenishment from protein loss. The GRO+ Advanced Replenishing Shampoo and Conditioner duo has vegan protein and b-SILK™ to help with the compromised structure of your hair strands.
The Takeaway
Whether you choose a visual hand-painted technique, balayage technique, just a few subtle foil highlights or a freehand painting technique for bold colors, if you trust your stylist and their expertise, you'll end up with a gorgeous new look. Keep your beautiful hair color looking fresh, vibrant and selfie-ready with VEGAMOUR hair care products.
include-related-slider#
More From VEGAMOUR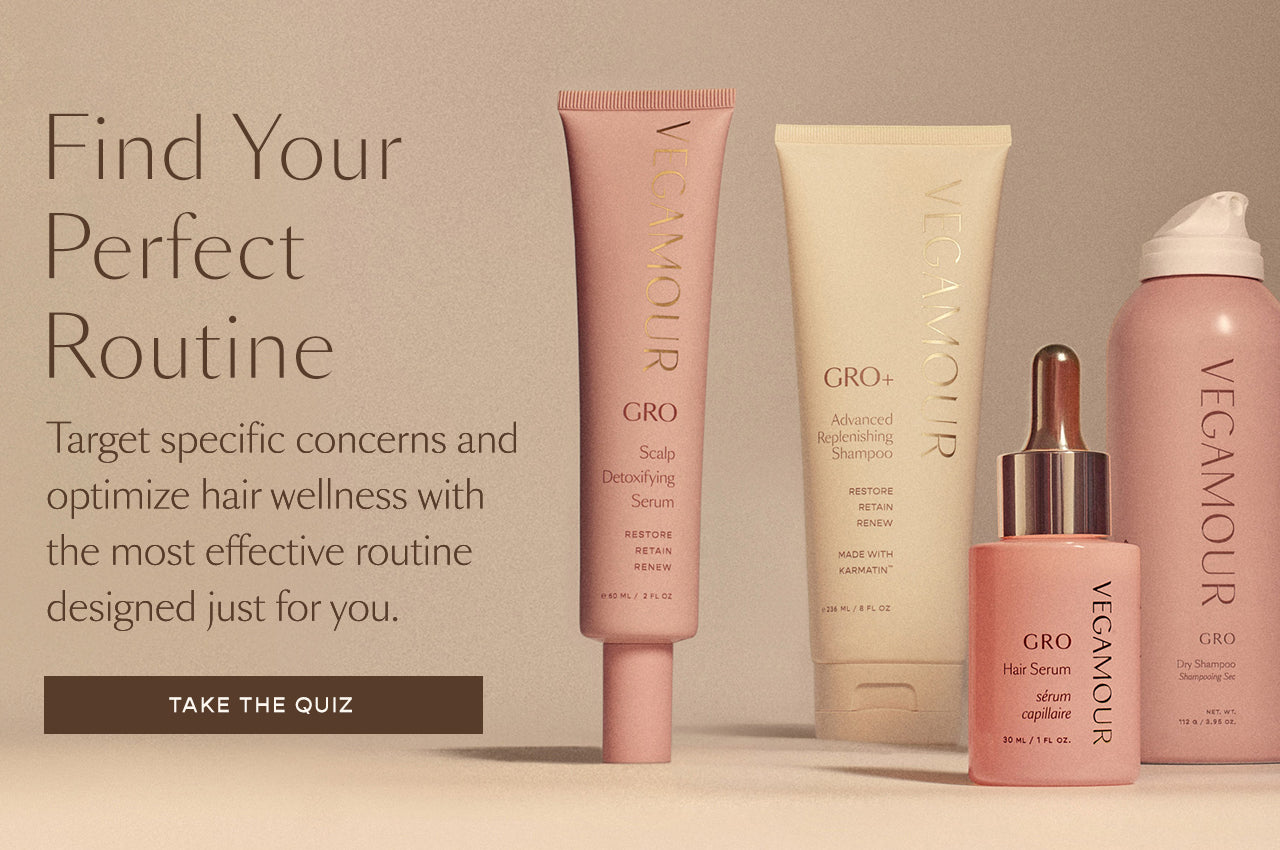 Disclaimer: Information in this article is intended for general informational and entertainment purposes only. It is not intended to constitute medical advice, diagnosis, or treatment. Always seek professional medical advice from your physician.