How Often Should You Brush Your Hair?
Whatever your hair type and length, brushing your hair is part of your routine. Whether you simply use your fingers to remove tangles or give your strands a once over with a styling brush twice a day, each person has their preferred hair-brushing methods. But the truth is, not all brushing is good for your hair. Done right, brushing promotes hair growth and healthy strands, but over-brushing, using harsh brushing techniques or using the wrong brush can cause breakage and serious damage to your strands, including even.
Here's the inside scoop on the best ways to brush, plus discover the products you really need to nurture thicker-looking, healthier hair from the inside out.
Finding Your Perfect Hair Brush
There are numerous benefits to brushing the right way. It gently detangles strands, distributing your natural oils from your sebaceous glands at your scalp along the length of your hair shaft and increasing blood flow to your scalp. It can also remove hair that has shed, preventing it from snarling living strands. But which brush is best?
According to professional hairstylist Jason Tyler, determining your perfect brushing routine all starts with finding your perfect hair brush. And it really is an individual decision!
"The best hair brush for each hair type and texture will vary depending on the individual," said Tyler. "Some general guidelines can be followed in order to choose the best hair brush for your needs. For example, those with fine, straight hair will likely benefit from a brush with soft bristles, while those with thick, curly hair may need a brush with firmer bristles to detangle their locks."
If you're looking to brush curly hair or thick hair, a Denman brush is an excellent choice, while a paddle brush is best for wavy hair. Long hair does well with a gentle detangling brush, while a round brush is great for both straight and wavy hair that's on the shorter side or to create volume and shape dry curls without the use of heat styling. Fine hair and loose hair prone to shedding benefit from the softness of a bristle brush, which is also great for promoting shiny hair.
"Ultimately, it is important to experiment with different brushes until you find the one that works best for you and your hair type," said Tyler.
Read More: Comb vs. Brush: When and How To Use Each
How Often You Should Brush Your Hair
Now that you've found your perfect brush, it's time to talk frequency. Tyler said that your hair type and styling choices have an impact on how often you brush it.
"If you have oily hair, you may need to brush it more frequently than someone with dry hair and if you style your hair with heat or other products on a daily basis, you may need to brush it more often to prevent buildup," he said.
If you frequently blow dry or use chemical treatments, your hair might be more prone to split ends. Brushing through a conditioner like GRO+ Replenishing Conditioner or other moisturizing treatment first thing in the morning and then brushing a second time at night can help distribute the conditioner and keep strands hydrated, whereas more delicate hair should only be brushed once a day, ideally first thing in the morning when you wake up.
And what about shower time? Well, it all depends on whether or not you're a daily hair washer, as most stylists recommend you avoid brushing damp strands.
Tyler said that it's not ideal to brush wet hair. When your hair is wet, the follicles are stretchier, meaning that brushing can cause damage. Wet hair is at its weakest and brushing leaves it vulnerable to breakage that can cause split ends, flyaways and even pull hair from its roots.
Still, stylists understand there are times when it's unavoidable. "There are times when your hair is wet and you need to brush it and there are times when your hair is dry and you need to brush it," he said. Dry brushing is better, but if you're gentle and use your best judgment, an occasional brushing of wet strands won't do too much harm.
"Brushing your hair when it's wet can cause friction and breakage, but brushing [it] when it's dry can cause static, which can be a pain to get rid of," said Tyler. If you're concerned about static, apply conditioner before you brush to keep it at bay.
You should also use different brush types depending on whether the hair is wet or dry. "If you want to brush your hair when it's wet, use a wide-tooth comb," he said. "If you want to brush your hair when it's dry, use a brush with a wide head."
Read More: Why Does My Hair Tangle So Easily?
How to Brush Your Hair — The Right Way
There's a lot to keep in mind when trying to brush your hair correctly.
"When it comes to brushing hair, you need to be aware of certain things that can cause damage to your hair," explained Tyler.
"The first thing to know is that there are several different kinds of brushes that you can use for your hair. You can choose between bristle brushes, comb brushes and brush heads. Each one of them has its own benefits, but none of them are superior to another," he said.
Every brush material is most suitable for a particular hair type. If you're not sure what will work best for you, do a little online research or consult with a trusted hairstylist to get a personalized recommendation.
"The main thing you should pay attention to when choosing a brush is the material of the brush head," advised Tyler, who said that the shape of the brush is much less important than the materials the bristles are made from. "If the brush head is made of nylon or plastic, it can cause hair breakage."
These materials are prone to snagging on strands, while metal or correctly made synthetic bristles will glide through. Still, Tyler said that the handle material could also impact your experience. "If you use a bristle brush, then you should be careful not to get a brush that has a wooden handle," he said. "Wooden handles tend to dry out your hair quickly." Once you have the right brush for your hair type, here's how to brush your hair properly:
With your perfect brush in hand, start from the bottom of your strands and gently work your way up, detangling as you go.
Once you've worked out all the snarls and tangles and the brush runs smoothly through your strands without resistance, keep brushing for a few minutes, paying special attention to the contact the brush makes with your scalp. This critical step will ensure the spread of natural oils along the hair shaft to the vulnerable, dry ends, keeping breakage and split ends at bay. It also boosts blood flow to the scalp for healthier roots and increased hair growth.
To keep your brush sanitary, after you brush give it a rinse with liquid soap or clarifying shampoo. A cotton swab can also remove any buildup of debris from your scalp.
Read More: How to Clean Hair Brushes and Combs
The Takeaway
Brushing your hair is something you probably do all the time without thinking much about it, but it can have a significant impact on the health of your hair. If you're trying to boost your hair's strength, you might want to invest in a high-quality hairbrush that works with your hair type. Proper brushing tools and techniques are vital in helping to maintain hair health, especially when used in combination with the right hair products that protect your hair and scalp. Now, brush away those bad hair days and stay tangle-free!
More From VEGAMOUR
Photo credit: cottonbro studio/Pexels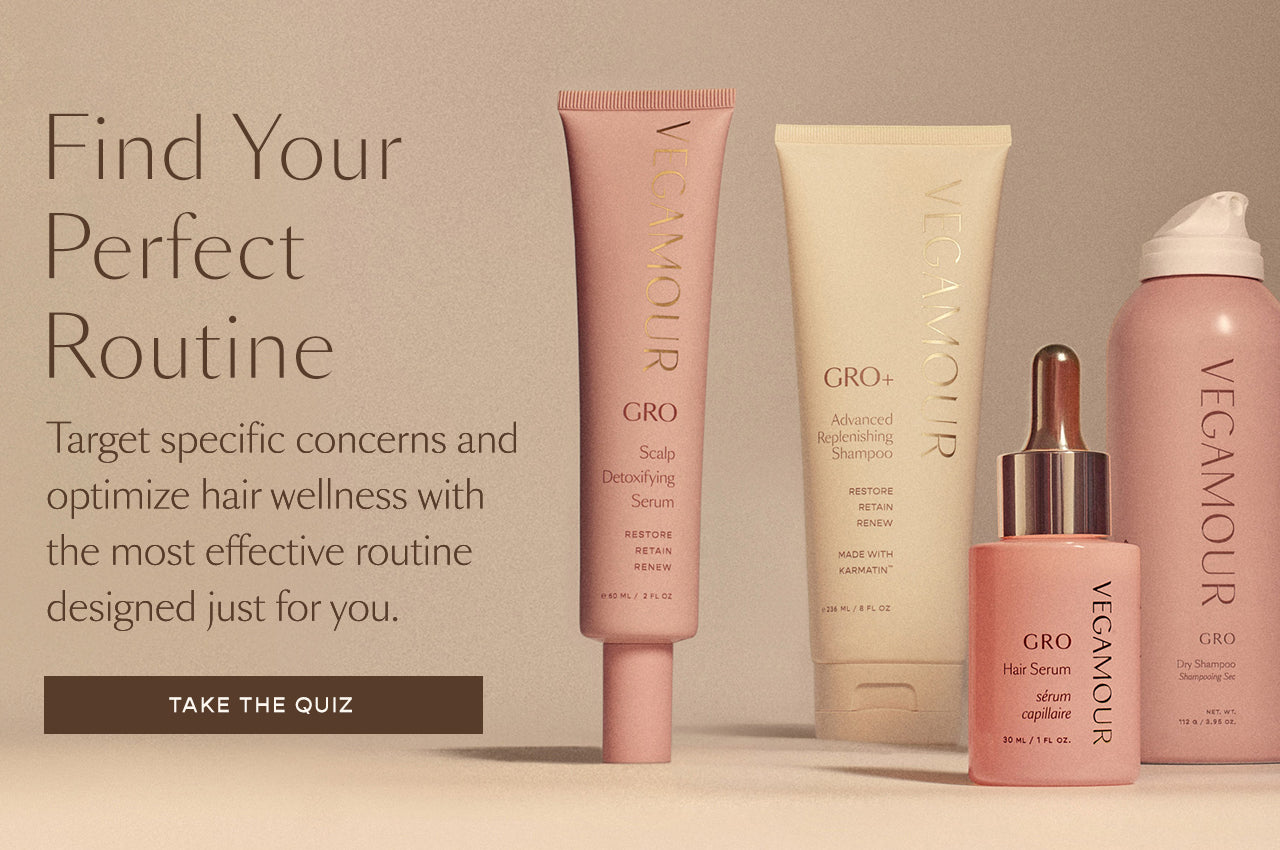 Disclaimer: Information in this article is intended for general informational and entertainment purposes only. It is not intended to constitute medical advice, diagnosis, or treatment. Always seek professional medical advice from your physician.