3 Tips on How to Care for Your Eyelash Extensions
You just spent two hours and $200 for the perfect eyelash extensions and they look FAB! We want you to keep those lashes as long as possible, so we've put together some tips on how to take care of your eyelash extensions. Use these tips to ensure you're getting the most out of your thick, full, beautiful lashes.
1. Avoid Oil-Based Products
Many cleansers and cosmetics are oil-base, and this means bad news for your eyelash extensions. Oils will dissolve the adhesive that bonds your lash extensions, causing near-instant fallout.To make sure you're not sabotaging your lashes,it's time to start checking your beauty products' ingredients and switch to products that are oil-free and gentle, including your makeup remover, to avoid this common lash snafu.
Find Out: Why Are My Eyelashes Falling Out?
2. Use a Lash Serum Daily
You may think eyelash serums are the enemy of extensions. Au contraire! An oil-free eyelash serum that can help your natural lashes appear thicker and fuller, the perfect complement to your extensions. Swipe on GRO Lash Serum and notice how much fuller your eyelashes — real and faux! — appear.
Read: Do Eyelashes Grow Back?
3. Extend the Life of Your Eyelash Extensions
Like any treatment, sometimes our body needs a rest. We challenge you to skip that next extensions appointment and instead invest in the ultra-amazing GRO Lash & Brow Kit, which features everything you need to repair, strengthen, and revamp the fullness of your very own eyelashes. All it takes is a quick swipe on each lash line up to twice a day! 
You Don't Have to Ditch Your Extensions
We appreciate a beauty breakthrough as much as anyone — and eyelash extensions can be wonderful! But if your own eyelashes aren't quite up for the challenge, definitely add an eyelash serum to the mix to keep them thick and gorgeous.
More FROM VEGAMOUR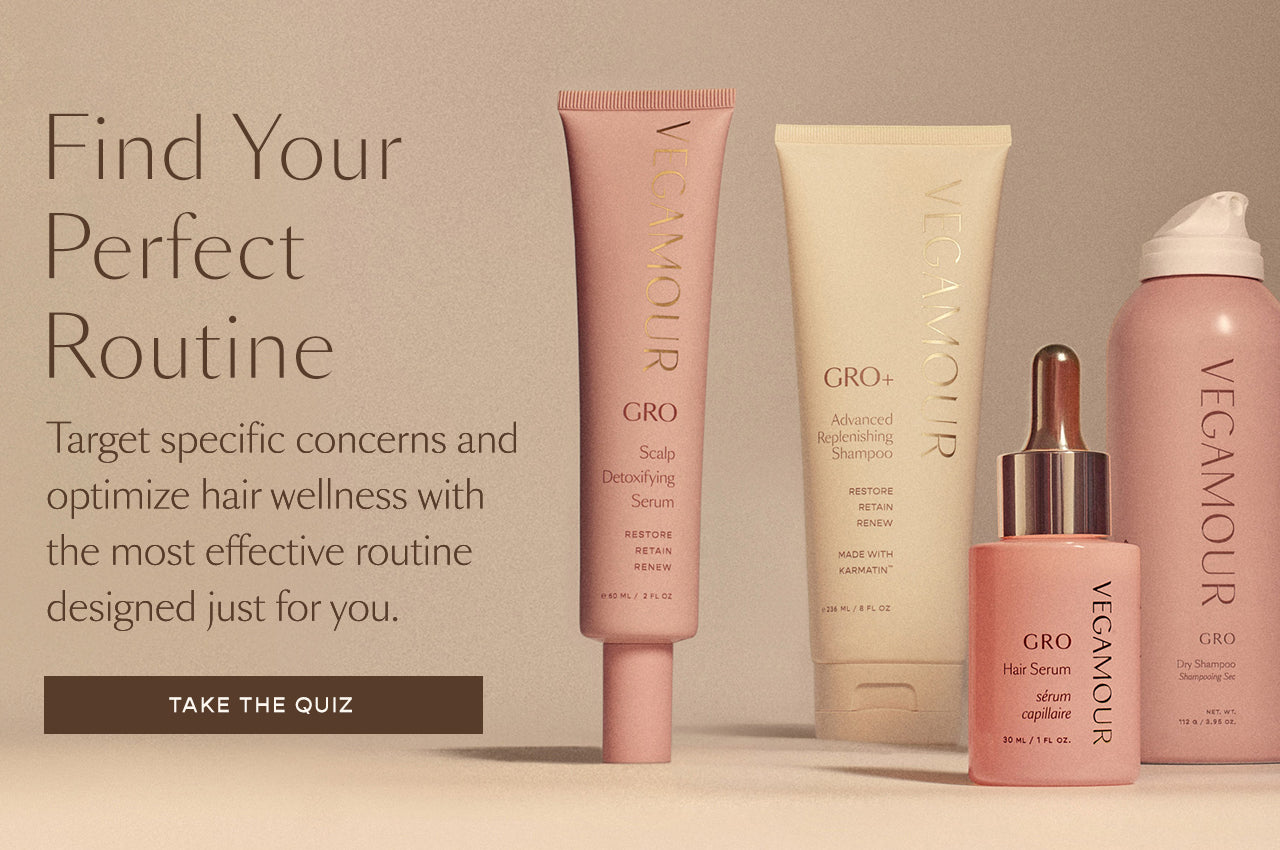 Disclaimer: Information in this article is intended for general informational and entertainment purposes only. It is not intended to constitute medical advice, diagnosis, or treatment. Always seek professional medical advice from your physician.