Don't Ignore These Moringa Seed Oil Benefits
There's always a new ingredient that's touted as the next best thing for skin and hair care, but one natural ingredient with potential staying power is moringa oil.
The delicate yet powerful oil has been used in African and South Asian communities for centuries. Recently, its soothing, nourishing and brightening benefits have led to the ingredient becoming more popular across the states and beyond. VEGAMOUR spoke to the experts and looked at the research to find out more about this incredible natural oil. Plus, discover the hydrating shampoo and conditioner duo that features moringa seed oil to help you get healthy-looking hair. 
What Is Moringa Oil?
Moringa oil originates from the moringa oleifera trees, indigenous to the Himalayan mountains of Northern India. The trees produce moringa oleifera seeds, which are cold-pressed to extract moringa oil. The entire moringa tree, including the moringa leaves, bark, flowers and roots, can be used for industrial, medicinal and nutritional purposes, but the popular oil comes solely from the seeds.
The moringa tree now grows in many countries and is also known as the drumstick tree or horseradish tree, referencing the shape of its seed pods. Moringa oil is high in oleic acid, linoleic acids, omega fatty acids and antioxidants, which, among other things, can help keep the skin happy and healthy.
Moringa Must-Have: Try This Hydrating Hair Mask With Moringa Oil
The Benefits of Moringa Oil
Many believe moringa oil can help protect and soothe the skin. It has been used indigenously in traditional medicine for centuries as a topical treatment for skin issues.
"Moringa oil is high in antioxidants and fatty acids, making it a moisturizing, anti-inflammatory option for skin, nails and hair," said clinical dermatologist and researcher Dr. Enrizza P. Factor. "It can support and protect the skin barrier, aid wound healing, balance oil production on the skin barrier scalp and even delay signs of aging. It's gentle and safe enough for all skin types, including those prone to breakouts."
Though more research needs to take place before moringa oil is certified as a miracle ingredient, here are some of its potential benefits.
Slows the Aging Process
If reducing fine lines and wrinkles is on your priority list, you'll want to use ingredients with antioxidant properties. Moringa oil and organic moringa oil have impressive and potent antioxidant properties. Antioxidants work as an anti-aging treatment because they help neutralize pollutants and free radicals that can damage delicate skin cells. A 2014 study found that using moringa leaf extract cream on the skin supported anti-aging effects and helped enhance skin revitalization, making it a solid anti-aging option.
Heals Wounded Skin and Reduces Inflammation
"The powerhouse oil even contains vitamin E, which has antibacterial and anti-inflammatory properties to help the skin and improve acne," said Dr. Factor. Moringa oil has oleic acid as well as antiseptic and antimicrobial properties, which means it can soothe inflammation, encourage healthy skin and increase anti-inflammatory activity. Many believe it is also appropriate for sensitive skin, but more clinical research is needed to confirm this. One study found that nanofibers featuring moringa extract were better at wound healing than those without.
Read More: How to Hydrate Hair
Balances Moisture Levels in the Scalp and Hair
Adding moringa and other oils to your hair care routine can support a healthy beauty routine and help your tresses thrive. Moringa oil could act as a hair moisturizer and is lightweight, so it won't weigh the strands down. It has a similar texture to the oil the scalp naturally produces, so it might also help maintain and balance sebum production and the skin barrier.
"Moringa oil is adored for its ability to deliver moisture straight to the scalp, prevent dryness and deeply nourish hair from the source," said Dr. Factor. "The protein content [of moringa oil] can help restructure your hair and strengthen it."
Here's how to use moringa oil in your hair care routine:
Mix 5-10 drops of moringa oil with a nourishing carrier oil such as argan or almond oil.
Apply the mixture to the hair and massage gently into the scalp.
Cover the hair and leave it on overnight.
Shampoo the oil out in the morning, apply conditioner and rinse as usual.
Try Shampoo & Conditoner Enriched With Moringa Seed Oil
Moringa seed oil is a featured ingredient in VEGAMOUR's new HYDR-8 Shampoo and Conditioner. This new super-hydrating shampoo and conditioner quench thirsty hair that's dry and damaged.
Combats Breakouts and Acne
"The powerhouse oil even contains vitamin E, which has antibacterial and anti-inflammatory properties to help the skin and improve acne," said Dr. Factor. In addition, moringa oil contains bioactive compounds, which when used topically might help reduce the effects of acne breakouts across the body on certain skin types. Some experts suggest that cold-pressed moringa oil can help reduce dark spots caused by the sun, but more research is needed to confirm this.
Soothes Dry Skin, Eczema and Psoriasis Flare-Ups
If you suffer from dry skin, psoriasis or even eczema, moringa oil cold help soothe sensitive skin. "You can also use moringa oil to condition dry lips and other rough, dry skin conditions such as dermatitis, eczema and psoriasis," confirmed Dr. Factor. Moringa oil can act as an emollient and keep skin feeling soft by filling in micro-cracks on the surface of the skin. It could also serve as a soothing moisturizer for the whole body.
Related Reading: Scalp Psoriasis vs. Dandruff — What's the Difference?
As a Cooking Oil 
Moringa oil is high in oleic acid, which is a healthy, monosaturated fat. Moringa oil is also high in protein, making it a tasty alternative to less healthy cooking oils. It might also be more affordable than other nutritious oils. In areas where the moringa tree grows, it's quickly becoming a widespread pantry staple. Some early research suggests moringa oil could be beneficial for diabetes control, but the outcome is still unclear.
Moringa oil can be both a carrier oil and an essential oil. As with all essential oils, moringa essential oil should be blended with a carrier oil such as olive oil, coconut oil or avocado oil before using it on the skin or body. Applying any essential oil directly on the skin could result in irritation or an adverse reaction. Moringa oil has a relatively long shelf life. When stored in a glass container and kept at room temperature, it could last up to one year.
The Final Word
Moringa oil might leave skin across the body looking and feeling soothed and hydrated. It could also help keep the hair looking glossy and healthy. While certain professionals revere moringa oil's healing properties, clinical trials have yet to be conducted to prove all of the various claims. Food-grade moringa oil is high in protein and contains monosaturated fats to help keep the body healthy and happy.
If you're looking to boost the health of your hair and scalp, explore VEGAMOUR's  HYDR-8 collection of products featuring Moringa Seed Oil for healthy-looking, hydrated hair.
More From VEGAMOUR
Photo credit: Pok Rie/Pexels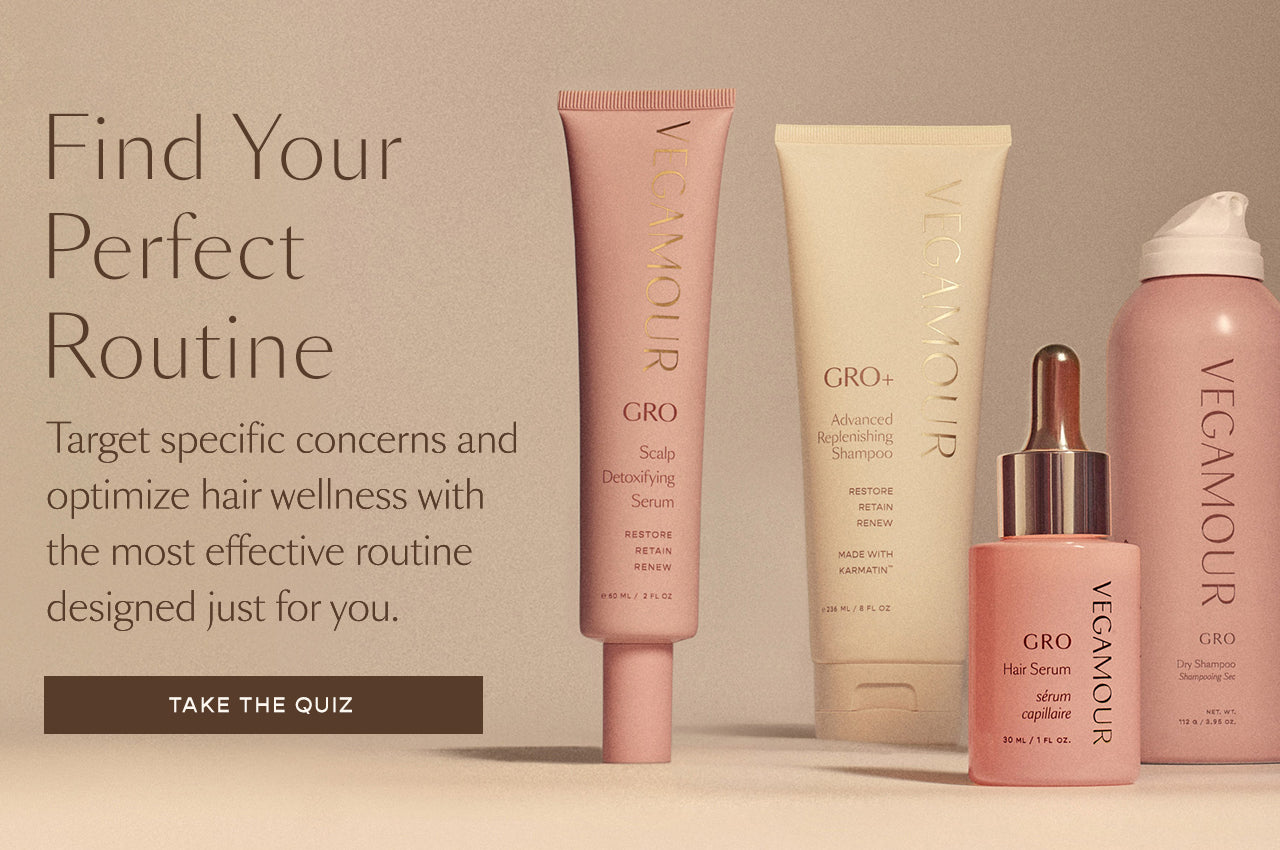 Disclaimer: Information in this article is intended for general informational and entertainment purposes only. It is not intended to constitute medical advice, diagnosis, or treatment. Always seek professional medical advice from your physician.