13 Self-Care Tips For Your One Wild and Precious Life
In a world where today's women are often breadwinners and caregivers, it's easy to put yourself last. But it's important you fill up your cup before you can fill others. All that said, it's time to focus on you. In the words of the poet Mary Oliver, "What will you do with your one wild, precious life?"
How you approach self-care will be unique to your interests and desires — whether that's working out, buying yourself some new hair products or spending some time on a hobby. The suggestion of a bubble bath with candles resonates with some but not others. It's important to experiment and figure out what leaves you feeling refreshed and what doesn't. Plus, what you can do to step up your self-care routine.
Here are some self-care ideas you can try out: 
1. Unplug From Screens for a Day
It's so easy to become inundated with the constant stream of updates on the web and social media, but it's vital to take a break every now and then. If you can't afford a technology break for an entire day, try unplugging for a least an hour. The best part? Your well-being will thank you.
Related: How to Be More Mindful Starting Right Now
2. Take a Walk Around Your Neighborhood
Actively look for those few minutes during the day that you can trade out for a walk around your neighborhood. If you absolutely have to multitask, put the baby in the stroller or leash-up the family dog for some exercise. Or, if you just can't find the time at home, consider using part of your lunch break to take a stroll. Every new season is a chance to take a step back and refresh your perspective on life, love and happiness and add to your gratitude list. Plus, getting outdoors for some regular, low-intensity exercise can result in various health benefits, including lowering blood pressure and the stress hormone cortisol.
Also: Caring for Indoor Plants Is the Self-Care Activity You Didn't Know You Needed
3. Give Yourself a Marula Massage
Give yourself a 10-minute scalp, hand and foot massage with pure marula oil, focusing on reflexology points. The human body is constantly flooding itself with hormones, and one of the most powerful, especially for women, is oxytocin. It's called the love hormone and the moral molecule because oxytocin is profoundly linked to bonding. Oxytocin occurs only in mammals, and female mammals produce higher concentrations than males. Oxytocin is released in mammals by safe touch. It's why we hug, why we slow-dance and why we love to be petted, patted, stroked, squeezed and held by trusted hands. And for this self-care task, your own hands will do just fine. You'll be a kinder, gentler, happier person for it!
Related: Beauty Benefits of Marula Oil
4. Give Yourself a Lash and Brow Treatment
Caring for your lashes and brows is especially rewarding because you can get that "I woke up looking like this" effect with no makeup required. And it's so easy; all you have to do is devote just a few moments of your time to these self-care tasks each day. To get started, consider making GRO Lash Serum or GRO Brow Serum part of your beauty routine. The safe and effective formulas are non-carcinogenic and do not contain hormones — score!
For an extra boost, try GRO+ Advanced Lash & Brow Serums, which are infused with hemp to amp up your routine for thicker, fuller lashes and eyebrows.
5. Actually Use Your Vacation Hours at Work
You earned it. You deserve it. So what are you waiting for? Maybe you've delayed taking vacation time because you're "saving" those precious days. You know, for some big occasion  — like in case you get an invitation to cruise the Greek isles on a private yacht. Yeah, that could happen and when it does, just ask for a leave of absence from your job. Meanwhile, take your time off now and do something that makes you feel happy. Do something huge (paint your apartment, write 100 haikus, learn Swahili), or do absolutely nothing. Lie around and listen to jazz. Paint your toenails. Time is your most precious currency, so spend it wisely. Once it's gone, it's gone forever.
6. Get Your Finances in Order
See, sunshine, it's not all scented candles and bubble baths! Financial self-care is crucial, especially for women. Women have often been excluded from fully engaging in their own financial well-being through an array of subtle (and not-so-subtle) cultural and social cues. This is why VEGAMOUR's commitment to helping girls learn STEM skills — science, technology, engineering and math — is so relevant.
So do yourself a huge solid and get a handle on your debt (student loans, credit cards). Take a hard look at what you owe, what you earn, what you spend. Then write out what you want to happen next. Want to buy a car? A condo? Consult with a financial planning professional, and make a plan for the next five years that starts now.
7. Use, Wear and Enjoy Your "Good" Stuff
Like right now, starting today. You know that fabulous cashmere sweater you splurged on but haven't worn yet? Because why, exactly? No more excuses. Gather ye roses while ye may. Tonight's the night, even if you are dining alone on Trader Joe's Channa Masala. In fact, especially if you are dining alone on TJ's best. Ditto for that cologne you're hoarding for some undetermined special occasion. The special occasion is right now  — ditto for your grandma's Limoges china and all the rest. Take the metaphorical plastic off the sofa. This is not a dress rehearsal. This is your actual life, so stop spending time waiting.
8. Just Say "No"
Thanks, Nancy. Again, this is an area where women have been trained to be compliant, and it's often not in your best interest. So, you know those meh cable channels you never watch? Pull the plug. It will save you money and reduce mental noise. Ditto for magazines, newspapers and catalogs you don't read, both print and virtual. And cancel those annoying subscriptions to make space for something more interesting.
Bail on memberships you don't use, starting with your gym. If you're not using it, get real and don't renew. Yes, you need to bust a sweat on the reg for the physical health benefits, but you also need to find something that actually works for you.
And most importantly, remember that you are allowed to say no to people and situations that make you feel creepy or weepy. You know that frenemy who always gets in those little passive-aggressive digs at you over brunch? The ones about your dating history, your incredibly poor lack of direction, your spunky new 'do, or how fast you ate that appetizer? Bye, Felicia. Insist on kindness.
My Story: Stress Sent Me to the ER — Here's What I Learned
9. Listen to a Podcast
Podcasts are perfect because you can pop in your earbuds and listen from almost anywhere — especially in the bathtub. Plus, you'll be able to choose from 1.9 million podcasts that cover almost any topic imaginable, so you'll never get bored. No matter what you're into — vegan cooking, UFOs, the Renaissance, true crime, hair wellness — there's a podcast match just waiting for you.
10. Call Someone You Love
If you've been meaning to catch up with old friends or a relative or two, don't wait another minute — make the calls. Devote 10 minutes (or an hour) to reconnecting with one special someone at a time whose memory has been tugging at your heart. Swap stories, share some laughs (and possibly some tears) and remember why it's important to make time for those you love. Then, once you hang up, cross your heart and promise yourself that you'll call again soon instead of waiting so long.
11. Take a Nap Sans the Alarm Clock
Now, this is how you do self-care. First, clear your calendar and clear your mind. Then, change into your coziest PJs and settle into an afternoon snooze … for as long as you want! For extra pampering, rub a few drops of pure marula oil into your temples for a soothing scent, play some quiet music and enjoy some well-deserved Zen.
12. Give Yourself Permission to Indulge
If you've been craving your favorite carb-laden pasta dish or fudgy brownies, now is the time to treat yo self. Or if those unopened, at-home spa supplies you purchased online six months ago are calling your name, spend time on you. No matter what it is that you really want to do, give yourself permission to do it right now with no regrets.
13. Ask for Help
If you're honest, you'll likely agree that everyone, including you, needs help at some time. In the most urgent sense, if you experience suicidal thoughts or thoughts of self-harm, the National Suicide Prevention Lifeline at 800-273-TALK (8255) offers skilled help 24/7. This Lifeline can also direct you to resources to address depression, anxiety and addiction before you reach a crisis point.
Domestic abuse takes many forms, and if you feel threatened, physically, mentally or both, seek help immediately. This also applies to threats against your child or other loved ones, pets and property. Calling 1-800-799-SAFE (7233) 24/7 will put you in touch with professionals who can offer immediate solutions to protect your safety.
In much simpler terms, there are times when we just can't cut it alone. Let's say you've experienced a hardship or loss, and you're finally bouncing back. But your herb garden is dead, you've got legal or family paperwork to unravel, and all of your clothes (other than sweats) are at the dry-cleaner.
Or maybe something wonderful has happened. Your oddball business idea has taken off like gangbusters, in spite of the naysayers, and you can't keep up with the website and the emails, and somebody's got to walk the dog!
Make Caring for Yourself a Priority
Whatever the circumstances, know that there is a world of service available at your fingertips. From organizing your taxes to helping you select a toaster, experts abound, so avail yourself and get support.
Above all, always make yourself a priority. If you take care of yourself first, everything else in your life will follow.
Additional members of Team VEGAMOUR contributed to the reporting for this article.
More From VEGAMOUR
Photo credit: Monstera/Pexels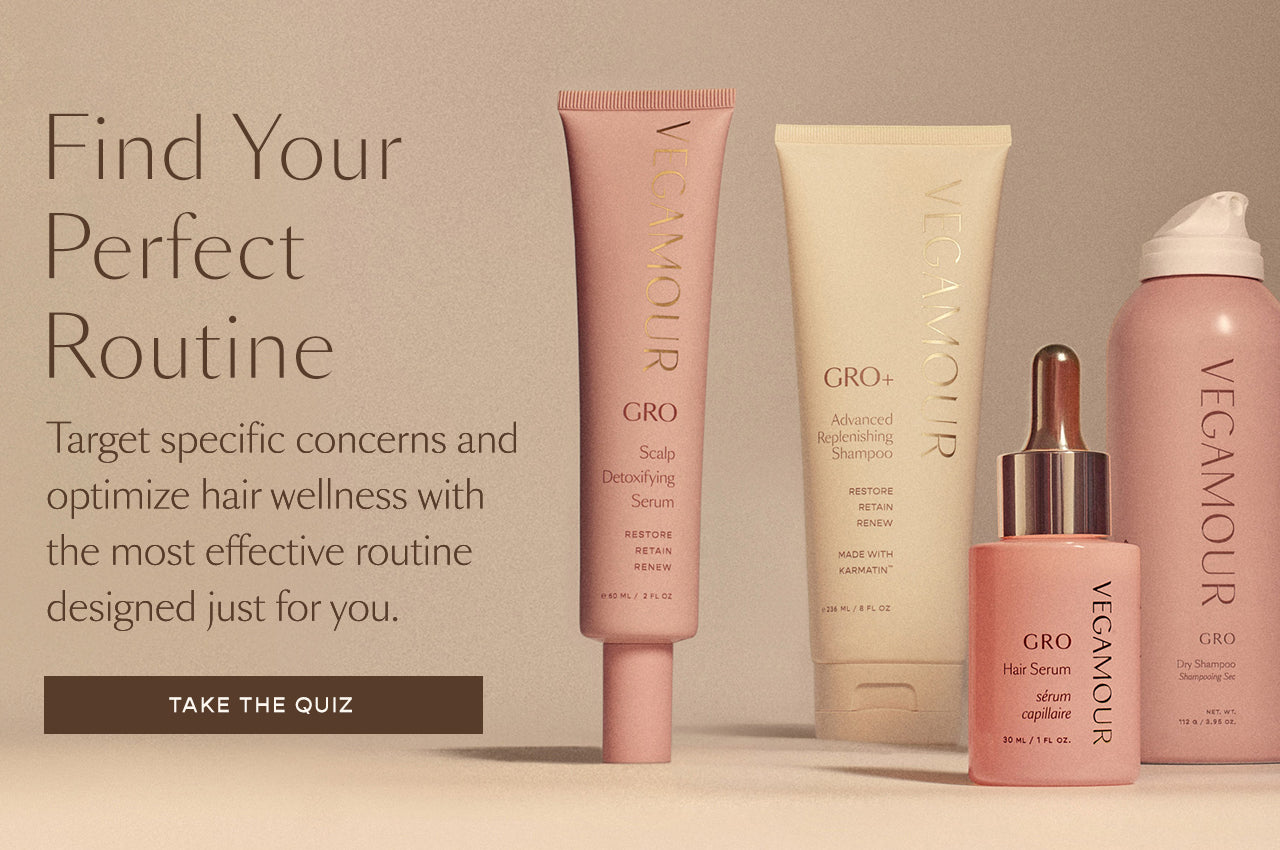 Disclaimer: Information in this article is intended for general informational and entertainment purposes only. It is not intended to constitute medical advice, diagnosis, or treatment. Always seek professional medical advice from your physician.