Why Choose Cruelty-Free Hair Products
Finding the perfect product can be so much more than evaluating what it does or how much it costs. It's also important to choose products that support your ethics and moral values. This is especially true of beauty and hair products — since some brands still use animal products or even animal testing. If you're seeking hair products you'll love and feel good about using, look no further than VEGAMOUR, which offers 100% cruelty-free, vegan hair, lash and brow products.
Treat yourself to the ultimate in self-care: Hair that looks and feels its very best without compromising health. Here's why you should always choose holistic, salon-quality hair care products that are clean and cruelty-free.
Why Should You Choose Cruelty-Free Hair Products?
Wellness starts from within, so it's essential to be conscious of what products you use on your skin and hair. Ditch the harsh chemicals and opt for natural ingredients. All VEGAMOUR products are 100% vegan, cruelty-free and are Leaping Bunny certified. 
VEGAMOUR's lineup taps into the power of plant actives, such as mung bean, curcumin and red clover to promote and encourage a healthy scalp, which is the foundation for healthy hair. Plus, the products are free of sulfates, parabens, silicones, gluten and artificial fragrance, making them safe for those with allergies or other sensitivities. 
"Cruelty-free hair products, along with skincare and makeup, are a good choice," said Ramy Gafni, founder of Ramy Cosmetics. "Because cruelty-free not only saves the lives of animals, these types of products have less harsh chemicals, which results in better hair that's healthier. So, it's a win-win option for everyone!"
Here's your guide to choosing clean, cruelty-free hair care with salon-quality results. Discovering the perfect present for just about anyone starts right now.
Shop: Susan Yara's Top VEGAMOUR Picks
GRO Revitalizing Shampoo and Conditioner 
Treat your friends or family to the opportunity to refresh, renew and recalibrate their hair. The GRO Revitalizing Shampoo and Conditioner Kit is a transformative duo that will turn an ordinary shower into a salon-worthy experience. Get the results of a keratin treatment at home, all without the worries of damage from harsh keratin. 
VEGAMOUR's shampoo and conditioner duo features Karmatin™, the first-of-its-kind vegan keratin, along with microencapsulated vegan b-SILK™, which bonds and remains attached to hair. The products are safe for all hair types, including color-treated, and utilize wild-harvested marula oil, organic murumuru butter and ximenia oil to protect hair from free radical damage without leaving it weighed down. Combine with GRO Hair Serum or Foam for best results.
GRO Hair Serum
There's a reason GRO Hair Serum is a best-seller: It works! Clinical studies have shown an increase in the appearance of hair density by up to 52% after four months. 
Get the serum, or better yet, stock up on a supply that'll last for a few months with the GRO Hair Serum 3-Pack Kit or GRO+ Hair Serum 3-Pack Kit. GRO+ Hair Serum includes micro-encapsulated, broad-spectrum CBD for enhanced calming care of the scalp — an essential for healthy hair growth. 
GRO Biotin Gummies
GRO Biotin Gummies make taking vitamins a healthy and delicious treat. Take one strawberry-flavored biotin gummy vitamin a day to encourage fuller-looking, radiant hair. Each gummy contains key nutrients, including folic acid, Vitamins A, B-5, -6 and -12, and C, along with the daily value of biotin. 
GRO Revitalizing Scalp Massager
A scalp massager is a great hair accessory choice for just about anyone. Treat your loved one(s) to a circulation-boosting, calming scalp massage that they can easily do at home, at any time. 
The GRO Revitalizing Scalp Massager is safe for use on all hair types and features gentle bristles that stimulate the scalp while offering a relaxing, soothing massage — no matter if the hair is wet or dry. Plus, it's a great add-on when purchasing any of VEGAMOUR's serums, foams or shampoos!
Shop: Vegan & Cruelty-Free Hair Products
Pure Marula Oil
Pure Marula Oil is sure to be your go-to oil for hair, skin and nails. It's easy to take anywhere, making it perfect for travel or parties. It can moisturize cuticles, skin or hair, or tame flyaways while on-the-go. Plus, you can appreciate that VEGAMOUR, along with its sister company, Southern Botanica, offers fair trade economic opportunities to women in Namibia who harvest the marula nut.
Shop: The Best Vegan Shampoos
Cruelty Free Is the Way to Go
Make the conscious choice by giving VEGAMOUR's cruelty-free hair products, so your loved ones can receive the treat of luxurious self-care with the added benefits of being cruelty-free and clean! It's a win-win-win!
More From VEGAMOUR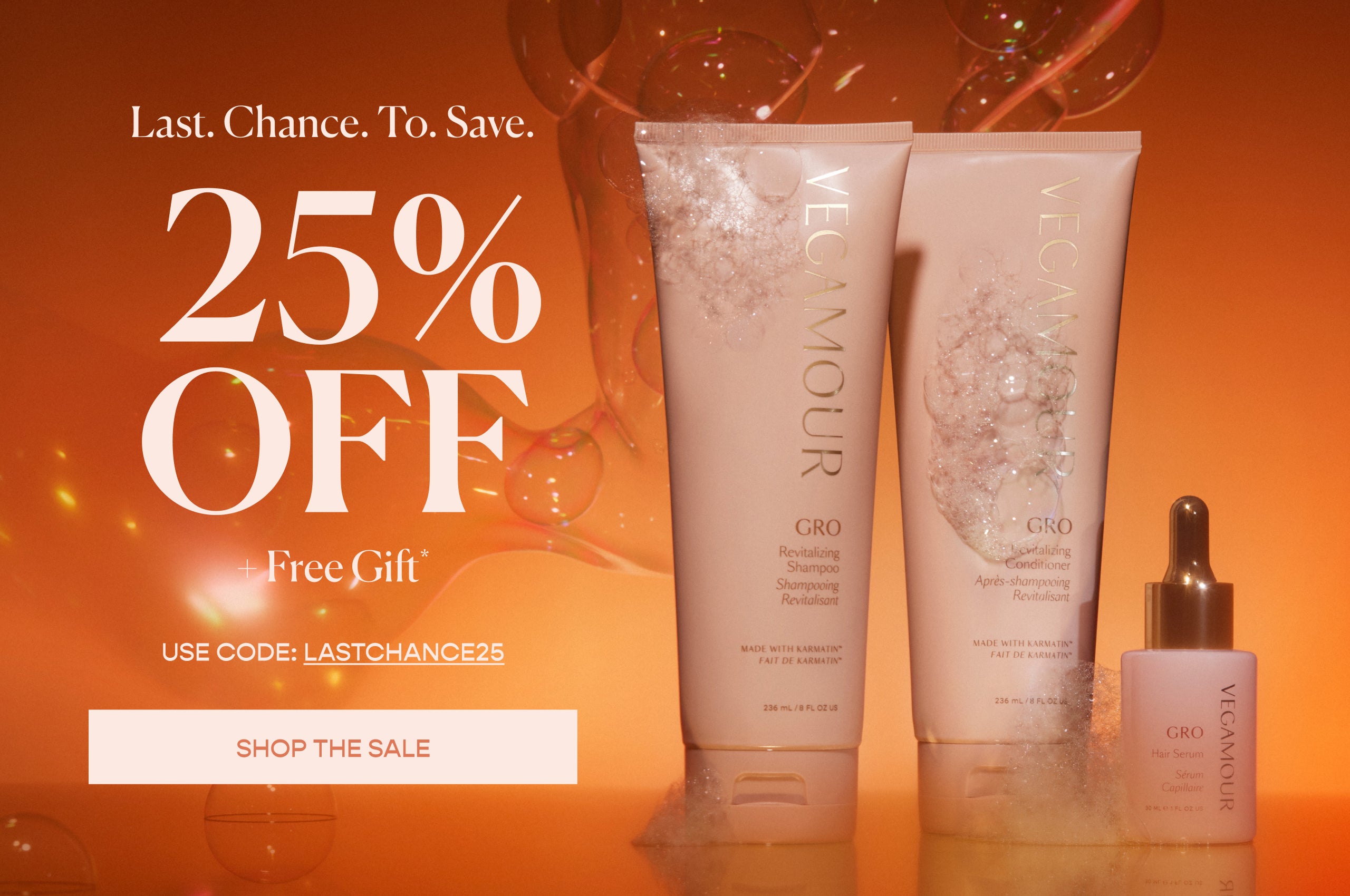 Disclaimer: Information in this article is intended for general informational and entertainment purposes only. It is not intended to constitute medical advice, diagnosis, or treatment. Always seek professional medical advice from your physician.