Brassy Hair? Here's How to Care for Your Colored Locks
There's nothing better than the feeling of leaving the salon after having your hair freshly colored. It's thrilling to step out and show your new look to the world, but there's no bigger bummer than having your color-treated hair exhibit unwanted warm tones after just a few weeks. What makes hair turn brassy anyway? Read on to find out why and what you can do about it, as well as the best products to nourish and protect color-treated hair.
Why Does My Hair Turn Brassy?
There are a few reasons why hair might turn brassy. The most common reasons have to do with exposing hair color to chlorine and salt water as well as using shampoos that are not color-safe. Even too much sun can affect your hair color. Brassy hair can also occur if your hair's natural note is on the warmer side.
"Brassy hair can occur because the natural hair tones are orange or brassy, so as the toner fades the undertones peek through," explained Madison Dufour, a licensed barber and cosmetologist. "Using a toning shampoo will help prevent this."
Dufour said that washing your hair less frequently can also prevent the toner from rinsing and fading too quickly.
If your hair color has become tinted with shades of yellow orange or red, don't panic. There are ways to fix the problem. Some people opt to have their hair color fixed in a salon setting, but there are also ways you can treat it at home.
Read More: 10 Steps to Take Before Your Hair Color Appointment
How to Fix Brassy Hair
If you notice your hair has turned a strange orange or yellow color, you have a few options when it comes to removing this unwanted brassiness.
Use Color-Protecting Hair Products
There are many ways to make your hair color last longer. While washing less frequently can help, it's even better to use color-safe products when washing your hair.
VEGAMOUR'S GRO Revitalizing Shampoo and Conditioner Duo is enhanced with clinically proven and clean plant actives and VEGAMOUR's proprietary Karmatin™ (which is the first-of-its-kind vegan keratin). This clean, color-safe duo was made to bring you your healthiest hair yet and will also help keep your color bright and fresh.

Wild harvested marula oil and organic murumuru butter as well as ximenia oil help to condition, moisturize, hydrate and fight free radicals without imparting pore-blocking residue that can irritate your scalp. This shampoo and conditioner are suitable for all hair types, are sulfate-free and also offer deep cleansing without stripping your hair follicle's color.
Worried shampooing will still affect your color's tone? You can try VEGAMOUR'S GRO Dry Shampoo to keep your hair refreshed and soak up excess oil in between your wash days. This dry shampoo is plant-based, clean, safe and also has scalp-balancing benefits.

Read More: How to Make Your Hair Color Last Longer
See Your Colorist
If your color-treated hair is exhibiting brassy tones, it's best to call your colorist. "The best way to treat brassiness is to return to the salon for a toner," explained hairstylist Susie Ross. Your colorist can help by toning hair and adjusting warm and cool tones so that your color returns to its former glory.
"A hairstylist will use toning color, like a pearl or level 9 neutral or purple to neutralize brassy hair," Dufour explained.
However, sometimes heading back to the salon isn't in the cards. If you can't get back to the salon, don't have it in the budget or if you color your hair yourself, you might need to figure out how to get some of that brassiness out on your own.
Dufour explained that an at-home toner might not be as strong or effective if your hair is truly very brassy. In those cases, you might need to visit the salon. However, if the warm tones in your hair are very slight or have newly made themselves visible, you can take matters into your own hands.
"If you want to gently and lightly tone brass out, a purple shampoo will do the trick at home and is more gentle on the hair without using chemicals or developer," said Dufour.
Read More: Is Bleaching Your Hair Really That Bad?
Upgrade Your Hair Care Routine
Another trick is just to be smarter with your hair washing technique. "I would use a dry shampoo in between washes to prolong the color," Ross explained. "[That way] you don't have to wash your hair as much."
Ross also suggested always using a color-safe shampoo in lieu of regular shampoo. And for goodness sake, don't even think about touching a clarifying shampoo!
"I would invest in a purple shampoo to use once a week or once every two weeks," said Ross. "If used more than that, it will cause your hair to become severely dry. I would also avoid swimming with your hair in chlorine and salt water."
Dufour concurred that washing your hair less often can help keep hair color bright.
"Wash less frequently so that you don't rinse the color out too quickly," she said. "And use cool water to rinse the hair. Cool water keeps the hair cuticle closed and that keeps the color molecules on the inside of the hair strand."
Treating Brassy Tones
Attempting to prevent brassy hair can sometimes be futile, seeing as a certain level of it is unavoidable, but there are ways to tone unwanted yellow tones or orange tones back to cool tones. While brassy tones can be visible on dark hair, they're most visible on bleached hair and blonde hair.
Toning hair can help bring those unwanted warm tones back to a more neutral shade. "Brass on the color wheel is warm which is usually red or orange," Dufour explained. "The best way to treat brassy [or] bleached hair is to tone and neutralize it with the opposite colors on the color wheel."
Dufour explained that the opposite of red is green and the opposite of orange is blue, so toners work by bringing opposing shades in to neutralize color.
If your hair is blonde or bleached, you have to be especially careful with toner as the cuticle has already undergone a lot of damage in the bleaching process.
"Using a toner color product or a toning shampoo that is either green or purple will help tone brassy bleached hair," she said. "However you should not tone more than once per week because bleached hair is damaged and you can have the opposite effect and turn bleached hair purple or blue if toned too often."
Using a purple shampoo or toning shampoo once in a while can help keep your hair's tone in better shape and might mean you don't have to return to the salon as often for toning or touch-ups.
Caring for Colored Hair
Having your hair turn brassy is not entirely avoidable, but there are things you can do to prolong it. If your hair is professionally colored, don't be afraid to call your colorist or stylist up if you feel the tones are getting too warm for your liking. Check-in with them on their recommendation for purple shampoo or other toning products you can use at home. Most importantly, use color-safe salon-quality shampoo and conditioners at home to keep your hair color from fading.
More From VEGAMOUR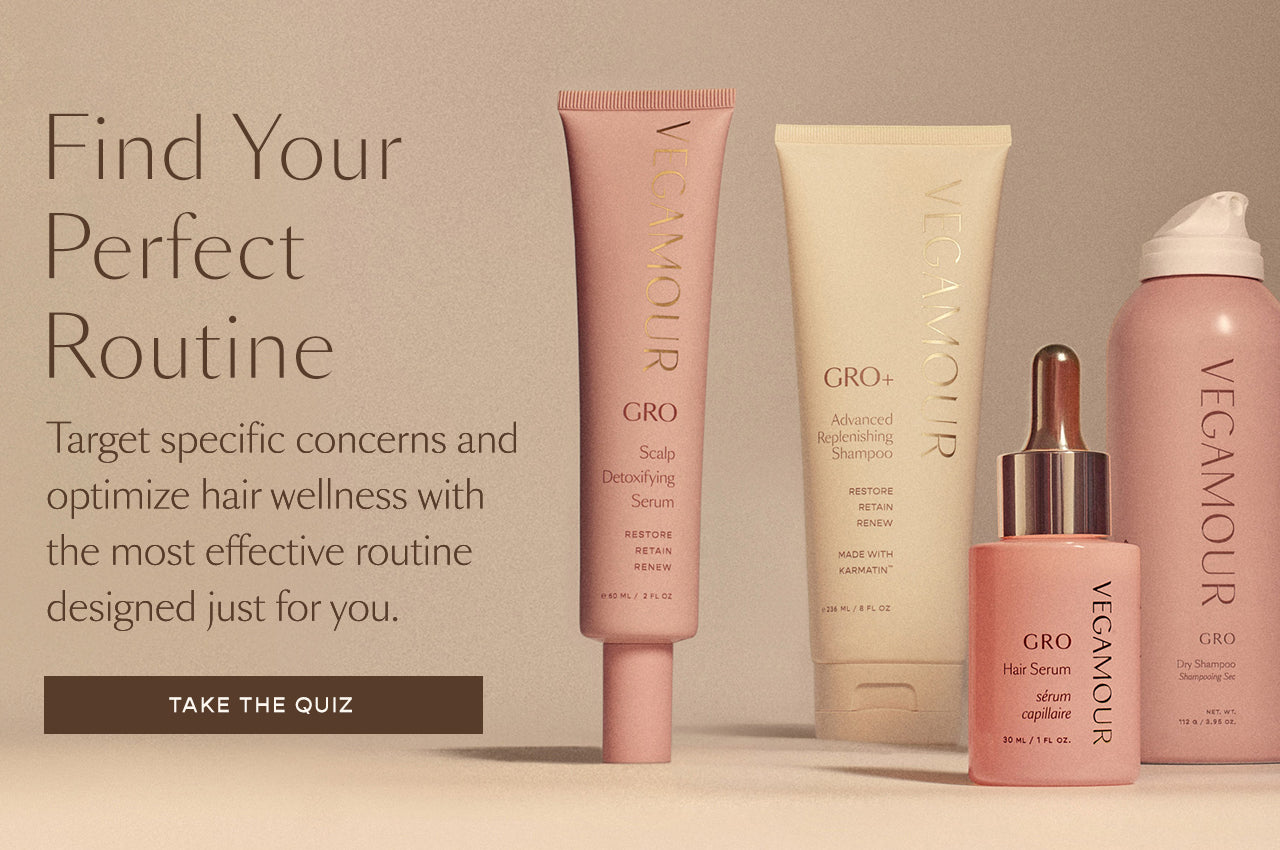 Disclaimer: Information in this article is intended for general informational and entertainment purposes only. It is not intended to constitute medical advice, diagnosis, or treatment. Always seek professional medical advice from your physician.