How Often Should You Use a Hair Mask?
Whatever your hair type, introducing a regular hair mask can be a great thing for your wash day routine. Hair masks support hydration and hair strength, helping hair stay glossy, healthy and strong. But using one for the first time can be overwhelming.
We've put together a handy guide to help you figure out how often you should use a hair mask, depending on your hair type. Plus, find out what hair mask you should try to restore your hair's healthy appearance and texture.
How Often Should You Use a Hair Mask?
While once a week is a good rule of thumb, how often you apply a hair mask and what type of mask might work best for you is also dependent on what kind of hair type you have and if there's a particular hair problem you're looking to address.
Here's some guidance on how often you should use a hair mask depending on your hair type.
Curly Hair
Curly gurls should apply a hair mask once a week to support their unique hair texture. A hydrating hair mask introduces moisture into the hair cuticle, helping to support the "squish to condish" power of your regular conditioner without weighing down strands.
Thick Hair
Unlike other hair types, there's little danger of overloading thick hair with excess moisture, so you can apply a hydrating mask up to three times a week. On wash days where you don't need a hair mask, try a hydrating shampoo and conditioner.
Thin Hair
Thin hair is the hair type most likely to get overloaded by hydrating hair masks, so apply hair masks once a week to every other week. Protein masks can help add structure to fine strands.
Long Hair
The longer the hair, the more weight it needs to support, so using a twice-weekly protein mask is an excellent way to nourish strands. Protein is also great for encouraging hair growth and preventing hair breakage that can keep you from reaching your growth goals.
Shop: The Best Color-Safe Shampoos & Conditioners
Frizzy Hair
Frizzy hair needs moisture to calm flyaways, and a moisturizing mask does the trick. Apply once a week — or more often if you're still noticing stray strands.
Fine Hair
Fine hair loves a protein hair mask, which can help support weakened strands, preventing split ends and breakage. Apply once a week to avoid overloading your fragile strands. In between masks, use a hydtrating shampoo and conditioner to keep your strands optimally cleansed and moisturized.
Dry Hair
If you have dry hair or a dry scalp, the more moisture, the better! Apply a moisturizing mask twice a week to help nourish stressed-out strands, and boost your scalp's natural oil production.
Low-Porosity Hair
Low porosity hair is known for being moisture-resistant. But by applying a moisturizing mask two times a week, you can turn your low-porosity strands around.
Shop: Shea Whitney's VEGAMOUR Picks
Color-Treated Hair
Applying color to your hair can suck the moisture from the strands, especially if it's bleached beforehand. Apply a hair mask twice a week to reintroduce hydration, and help support color-damaged strands from within.
Chemically-Treated Hair
Just like color treated hair, chemically treated hair can be prone to breakage and strand stress. Use a hair mask once or twice per week, depending on the nature of the chemical treatment you use, and choose a mask that includes both protein and hydration.
Dry and Damaged Hair
If your hair is naturally dry or damaged by heat styling, there's no such thing as too much moisture! Start using a hair mask three times a week, gradually ramping down to twice, then once a week as your hair structure improves.
What to Look for in a Hair Mask
So, you know how frequently you should be using a hair mask, but what should you look for when selecting an ideal hair mask?
First and foremost, you need a mask that's made from natural ingredients. Many hair masks contain harsh chemicals that can damage strands when left overnight, leading to increased hair stress and breakage.
Instead, seek out a hair mask formula that contains both hydration and protein to provide your strands with the highest level of protection. VEGAMOUR's hydrating hair mask is the perfect pick because it's packed with Karmatin™, a deeply restorative vegan silk barrier that protects color while smoothing strands. Plus, it contains natural oils which work in tandem to support hair and scalp health. And the best part is that it will work on any type of hair.
How to Use a Hair Mask
Using a hair mask seems intuitive, but it's important to follow the directions on the package of the product you're using. Also, keep in mind that using any hair mask every day is likely too much and might result in hygral fatigue, which can cause your precious strands to break.
To give you an example of what applying a hair mask is like, here's how to apply a deep conditioning hair mask.
First, you'll want to apply shampoo and conditioner to your wet hair and scalp, as usual, working in with a scalp massager for extra penetration. Rinse out the shampoo until your hair feels clean and free of product.
Once your hair is washed, follow these steps:
Apply a generous amount of your favorite hydrating hair mask to towel-dried hair.
Work in the mixture from scalp to ends.
Massage it deeply into your strands until you can feel the absorption starting to occur.
Now it's time to let the mask sink in, leaving it on for 10 minutes or 10 hours! Wrap your damp hair in a shower cap, or use a protective hairstyle if you're worried about making a mess of your pillow, and snooze your hair troubles away.
Good morning! Your hair mask has done its work. Rinse your hair to remove excess mask mixture and style, enjoying your stronger, healthier and better-moisturized strands all week long.
Make Hair Masks a Habit
As you begin your hair mask journey, have patience and keep applying regularly. It may take a few weeks for the full benefits to kick in, but with your new hair mask habit, happier, healthier strands are just one good night's sleep away!
More From VEGAMOUR
Photo credit: Ron Lach/Pexels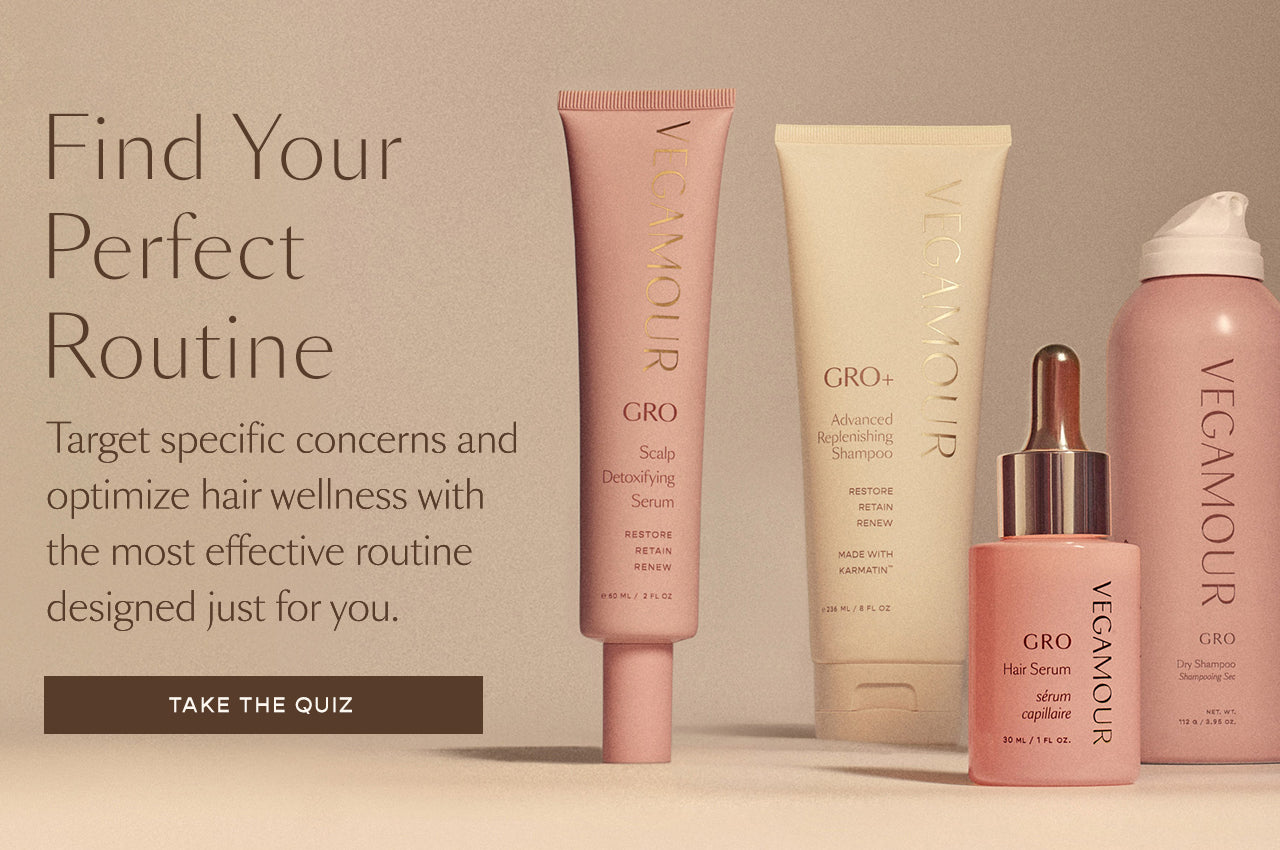 Disclaimer: Information in this article is intended for general informational and entertainment purposes only. It is not intended to constitute medical advice, diagnosis, or treatment. Always seek professional medical advice from your physician.