Incorporating a hair mask into your weekly self-care routine is one of the best things you can do for your strands. A good weekly mask nourishes hair and supports the hair structure, helping ensure your hair is always happy, healthy and hydrated.
We've put together this handy guide for getting the best results from your weekly mask — plus, what hydrating hair mask you should use to restore your hair's healthy appearance and texture.
Find the Right Mask for Your Hair Type
While all hair types can benefit from a weekly mask treatment, how you use your mask may vary somewhat depending on your hair type.
Short hair can be weighed down by too much product, while long hair needs an additional mask application to support the extra strain on its lengthy strands. Dry and damaged hair and colored hair may benefit from an extra-hydrating masking routine two or three times a week. And frizzy hair or curly hair may benefit from weekly protein treatments, in addition to a weekly mask, to support curl structure.
Whatever mask you use, make sure you look for a formula that includes natural, nontoxic ingredients. For all hair types, hydration is key to healthy hair. Opt for a hydrating and restoring hair mask, which features rich hydrating compounds sourced from nature such as marula oil and moringa oil plus VEGAMOUR's proprietary vegan silk compound Karmatin™. These are some of the most nourishing ingredients available to hydrate and reduce frizz — plus, fight against hair damage. 
For best results when using a hydrating deep conditioning mask, shampoo first and then apply a generous amount of the mask to towel-dried hair from scalp to ends. Massage into strands. Leave the mask on overnight for up to 10 hours. Rinse and style as desired!
Read: Why Does Fine Hair Tangle So Easily?
Developing a Mask Routine
The biggest barrier to using a hair mask can often be logistical. When a product needs to sit overnight for best results, it can feel challenging to block out enough time to commit to making it work. Before starting your weekly mask practice, take some time to sit down and assess your needs. When do you make time for self-care? How can a mask fit into that practice?
Many experts say that the best thing to do is pick a day of the week that fits your mask needs. Sundays are a popular day because you're likely at home taking it easy already and may even have a Sunday routine to help prepare you for the week to come. Adding a mask into your Sunday routine not only creates a wonderful moment of self-care but also sets you up for good hair days all week long!
Learn More: How Often Should You Use a Hair Mask?
A Step-by-Step Guide to Masking Up
So you've decided to start using hair masks. Nicely done! But how should you apply a hair mask for the best success? The answer may be simpler than you think.
To help, here's a step-by-step routine for using a hair mask, with the best expert tips and tricks for finding sustainable mask success.
Step One: Wash Your Hair
Masks work best on clean hair, so first, shampoo and condition hair as normal. Use a calming shampoo and conditioner set that will help prepare strands for the mask treatment. But you can't apply the mask to soaking wet hair. Once you've finished washing your hair, lightly towel-dry your hair first to ensure the mask's rapid penetration into the hair strands. Alternatively, if air-drying is your preference, simply wait until hair is damp to the touch to apply.
Read: This Is the Best Hair Mask for Thirsty Hair
Step Two: Detangle Hair and Apply the Mask
Finger comb or use a wide-toothed comb on your damp hair to make sure your strands aren't snarled up anywhere. You want your hair to be as tangle-free as possible before you apply your mask.
Once your hair is tangle-free, work the mask mixture through. Gently massage strands to work the product in, squishing and pushing your hair in order to help the mixture penetrate as deeply as possible. Don't be afraid to really get in there! The tactile nature of the application will help your strands soak in and retain moisture much more effectively.
Shop: Color-Safe Shampoos and Conditioners
Step Three: Let It All Soak In
Now that your mask is in, it's time to wrap up! Tuck hair under a shower cap or bonnet to keep your pillowcase clean, or apply a protective hairstyle like braids or a twisted top bun to keep strands tangle-free.
If you prefer to sleep with your hair loose, it won't make the mask less effective, so choose whatever sleep style is the most comfortable for you. After all, if your mask process is uncomfortable, you'll be less likely to stick to it and get the results you're after!
For extra penetration, surround your head in a warm towel once the mask is applied. The heat will encourage your hair follicles to open up, creating an opportunity for the mask mixture to bind with and more effectively coat the strand at a structural level.
Step Four: Enjoy the Results
Wake up and feel your hair. You should immediately notice that the texture is different from the night before. While you've been sleeping, your hair has been working to incorporate all that good stuff, so much of the mask will have soaked into the strand.
You'll also notice that your hair's texture feels different to the touch. Strands may feel noticeably smoother, as the mask will have filled gaps in the hair's exterior shaft that can snag and cause the sensation of roughness. Your hair may also feel silkier and denser, as it's packed with nourishing moisture at the core.
Once you've soaked up the sensation, quickly hop in the shower to get the mask mixture out of those strands. There's no need to apply any product this time around. Simply wet hair quickly, massaging strands until they're free of product. For a truly luxurious experience, you can use a scalp massager as you remove the mask mixture from your hair. A massager helps the last little bit of product penetrate and also soothes and relaxes, leading to a healthier scalp and a calming start to a busy day.
After showering, dry hair with a diffuser or leave to air dry as you complete the rest of your morning routine. When the strands are dry, style your hair as usual and enjoy your super-smooth strands.
Congratulations! You've successfully used a mask and are all set for a week of good hair days! Come back next week ready to lather, rinse and repeat.
More From VEGAMOUR
Photo credit: Ron Lach/Pexels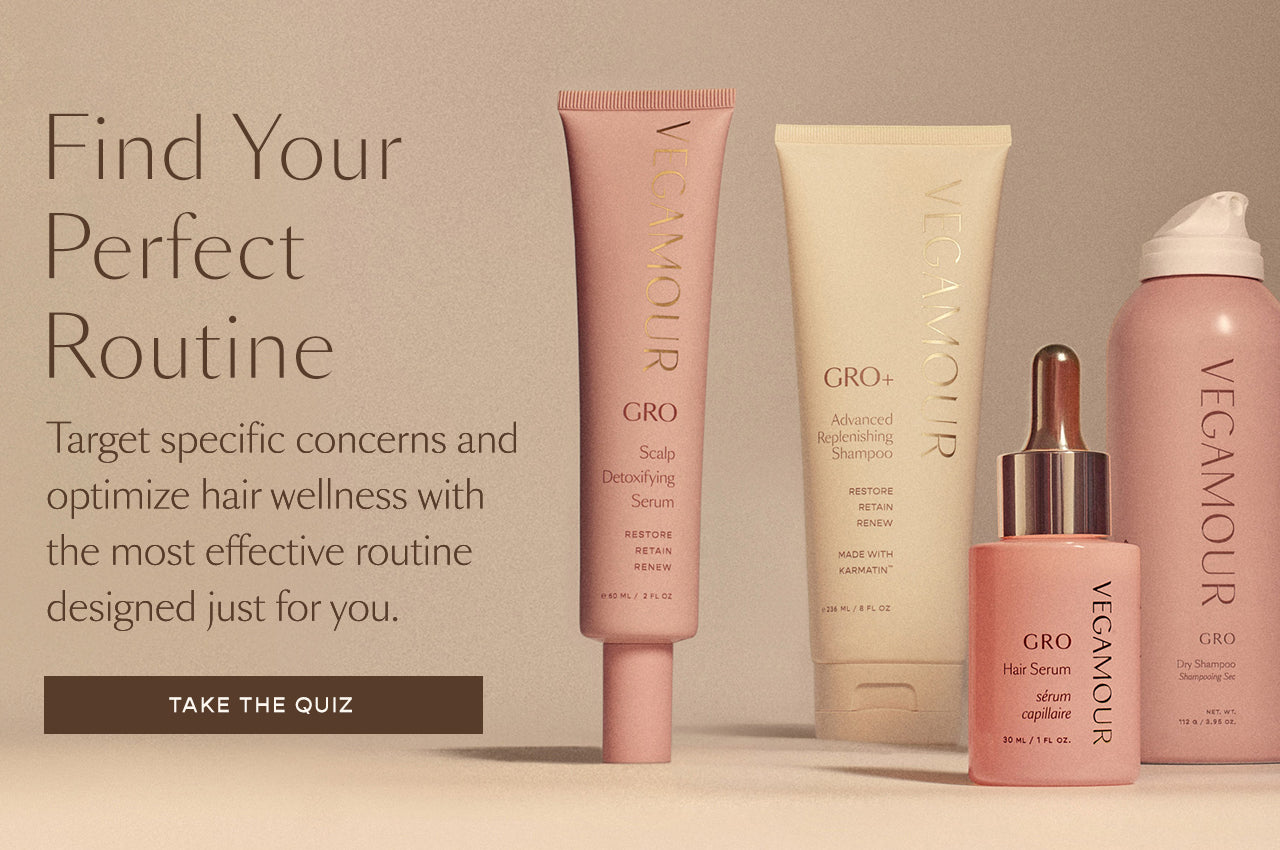 Disclaimer: Information in this article is intended for general informational and entertainment purposes only. It is not intended to constitute medical advice, diagnosis, or treatment. Always seek professional medical advice from your physician.