How to Get Beach Waves — Without the Ocean
Summer only lasts a few months but our manes can still rock a set of beach waves year-round. That salty air, just-went-for-a-swim vibe that screams warm weather and fun in the sun, doesn't have to be left for just a couple of months out of the year. Achieving flawless beach waves can be done in a few simple steps, as long as you use the right tools and high-quality, natural hair products, of course! Read on to learn how to give your strands a beachy touch-up any time of year.
4 Ways to Get Beachy Waves
So you don't want to go for a swim every time you want to rock beach waves — we get it. Here are four ways you can get a beachy hairstyle without the beach:
1. Braid Your Hair for Overnight Beach Waves Without Heat
We're sure you've noticed how good your hair looks once you undo a set of braids. This hassle-free style preps and primes your strands for a wavy texture that can last all day, giving you the beach waves you're craving without the heat. Our go-to trick is styling two loose braids before bed and sleeping on them overnight. This way they're set to last, and you can go ahead and add your favorite styling products in the morning for a quick look that'll last all day. Touch up your waves as you please throughout the day with some product and quick scrunch.
If your hair tends to be very straight naturally, we highly recommend testing this out as your first step to beach waves as it'll get you the look you want without heat — or a perm. If your hair is still falling flat, spray a volumizing dry shampoo onto your roots and rub it in for extra texture.
If you want more of a mermaid quality to your braids, try a fishtail braid for a tighter, more defined look.
Read: How to Figure Out Your Hair Porosity (And Why It Matters)
2. Use a Flat Iron, Curling Iron or Curling Wand
It's a misconception that only one styling tool can be used to achieve your dream waves. Depending on your preferred wave size and style, whip out your barrel curling iron, wand or even your flat iron to achieve the ocean-swept look. For a more disheveled/less uniform waves, wrap your hair around a styling wand. This will allow you to wrap each section of hair and prevents you from styling waves that are on the tighter end based on how taut you wrap your hair. For more precise and tight beach waves, use a curling iron. This will ensure that each of your waves is the same size and you'll have a more together look at the end. 
On the other hand, for anyone with curly hair, you'll want to reach for your straightening iron. A flat iron will help loosen up your natural curls to a more wavy state. However, you want to be sure not to straighten your hair entirely if you choose this method and always use a heat protectant.
Read: 6 Effortless Summer Hairstyles
3. Brush Out Your Waves 
If your waves look a little too perfect after some light heat styling, brush your dry hair out for a more organic look. Using a brush with soft bristles will not only add a more voluminous touch to your waves, but it'll help spread them out for that summer-inspired texture. After brushing, add a hint of sea salt spray and run your fingers through each wave to give them a more undone look.
Also: Yes, You Should Wash Your Scrunchies — Here's How
4. Spritz Some Sea Salt Spray
You can bring the beach to you 24/7 with a sea salt styling spray. Some people avoid sea salt products because of the assumption that they will dry out your hair, but that's not the case with today's options. If you opt for a sea salt spray with an oil-infused formula, you'll revive your hair to form natural, beachy waves on its own. This tip works best when applying the spray to damp hair then letting your mane air dry. 
We find that a variety of hair types and lengths can enjoy the benefits of sea salt spray. Those with long wavy hair often find that a spritz or two helps give their natural curl more definition and less frizz, whereas straight-haired individuals can use the sea salt spray to loosen up their locks. We recommend starting with less spray if your hair already tends to twist or more if it likes to play it straight. Additionally, those with short hair may find that they need less spritz to get the short wavy hair look versus those with really long hair. Just like when cooking with salt, you can always add more but you can't take it away so start slow and add more as needed.
Sure, you can buy a sea salt spray from your favorite hair brand but it's actually super easy to make (and you probably already have all the ingredients in your house).
Heading to the Pool? Find Out What Chlorine Really Does to Your Hair
How to Make Sea Salt Hair Spray
You don't always need to stockpile styling products to achieve perfect beach waves. Effortless, voluminous hair can be as simple as 1, 2, 3 with the right ingredients. Follow along for a simple, homemade sea salt spray recipe to get the look: 
Sea Salt Hair Spray Ingredients
1 cup hot water
1 tsp sea salt
1/2 tsp of oil (argan oil, coconut oil, macadamia oil etc.)
1 tsp of lightweight hair gel (optional)
3-4 drops of your favorite essential oil (optional)
Directions
In a bowl, combine the hot water with the sea salt and stir until it completely dissolves. 
Allow the mixture to cool to room temperature before adding the remaining ingredients.
 Add the remaining ingredients and mix it all together so that the oil is dispersed evenly throughout the water.
Transfer to a spray bottle.
Store in a cool, dry place like your bathroom cabinet or vanity.
How to Use Homemade Sea Salt Spray for Beachy Waves
Shake your spray well before each use.
Apply on damp or towel-dried hair. 
Spray the sea salt spray over your hair, and use your hands to work the spray into your hair.
Take handfuls of hair and scrunch them to create waves (also lift your hair as you spray to make sure you get product on all your layers). Allow your hair to dry naturally or blow dry with a diffuser attachment. 
And voila — perfect beach waves!
Also: 5 Ways to Protect Your Hair From the Elements This Summer
Top It Off
To complete your look, add a light coating of texturizing spray or volumizing foam evenly throughout. This last step will help bring your beach waves to life and also help them last all day. Scrunch and shake up your hair once you've added either product to it to top it all off and avoid limp strands. Avoid using a hair brush once you've added your texturizing spray, or else you risk disturbing the waves that you've so carefully created.
Are you ready to get the sexy beach hair look? Use the best method for your hair type and then sit back and enjoy your summer waves all year round.
More From VEGAMOUR
Photo credit: Pexels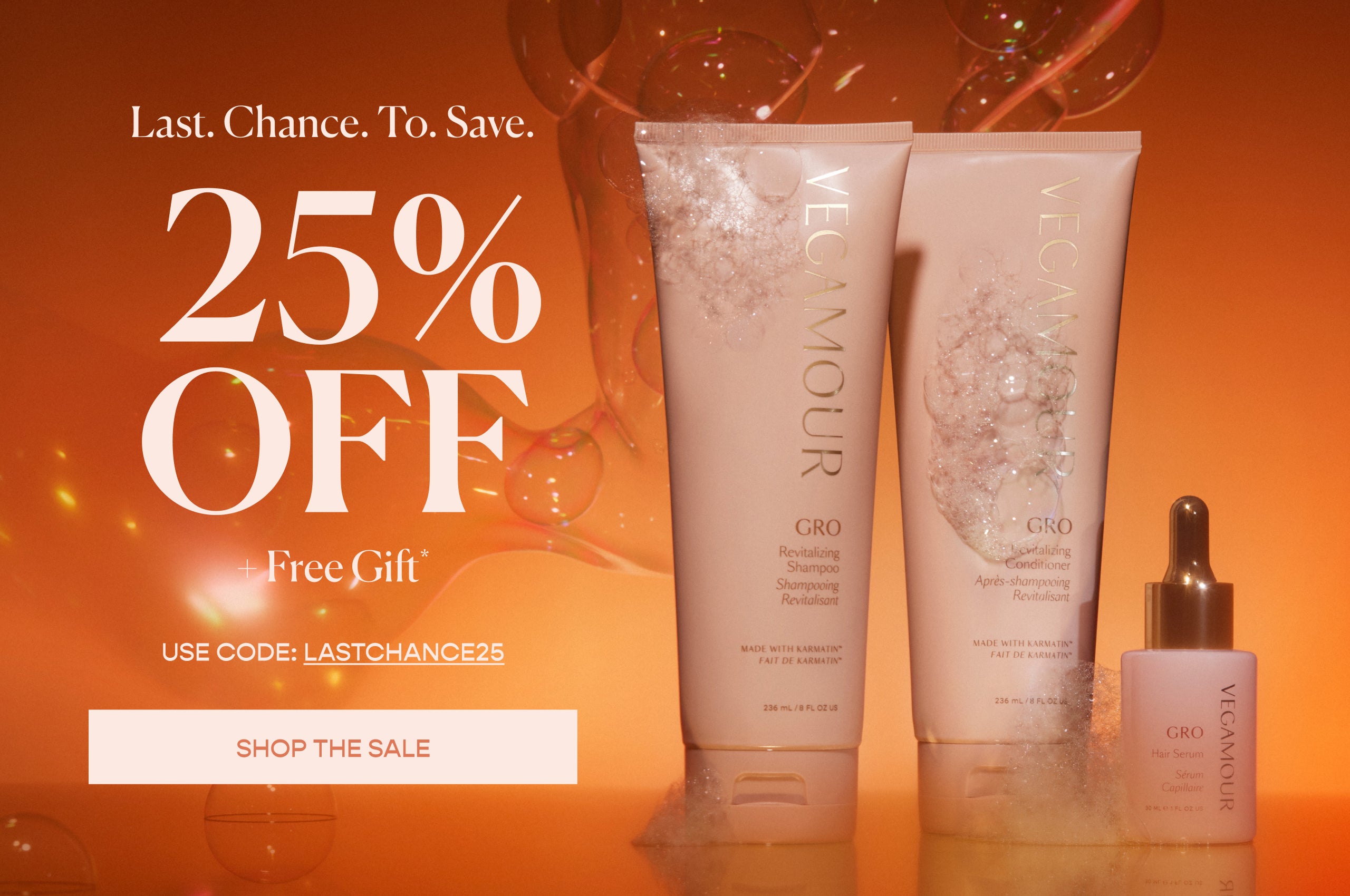 Disclaimer: Information in this article is intended for general informational and entertainment purposes only. It is not intended to constitute medical advice, diagnosis, or treatment. Always seek professional medical advice from your physician.