How to Detangle Hair With Minimal Damage
Let's face it, knotted hair can be a bit of a nightmare. It catches on your comb, bunches up around your neck and breaks faster than you can say "conditioner." The most frustrating part? Tangles are hard to prevent and even harder to get rid of completely without tons of breakage — but it's not impossible.
As tempting as it is to cut off your tangled tresses in favor of a chic crop, you don't need to resort to such drastic measures. With a dose of patience, some hair wellness tips, a handy tool or two and products you can rely on, you'll quickly make your matted hair a thing of the past. Plus, if you're worried you've lost to much hair to your hair brush, find out what products to use to encourage healthy, thicker looking hair.
5 Steps to Help Detangle Your Hair
To help you get to the root of your detangling issue, we spoke to Heir Salon owner, expert and educator Natalie Crank to get her top knotty hair tips so you can figure out how to untangle hair once and for all. Whatever your hair type, follow these steps to detangle your hair minus the damage:
Step 1: Brush Your Hair Before You Wash for Straight Hair or With Conditioner for Curly Hair
Your hair is at its weakest when it's wet, so it makes sense to get some detangling done before you hit the shower if you've got straight or wavy hair. "Brushing knotty hair out before you shampoo is a great idea. Especially if you're prone to a tangle or two," explains Crank. "To protect the integrity of your strands, use a soft bristle paddle brush on dry hair and brush from your scalp down towards the ends. This will help remove any hair that's shed. Rogue, loose strands are one of the main reasons hair gets tangled."
For those with curly hair, don't try to detangle dry hair — only wet hair. Get your hair wet and use a detangling spray or a conditioner first to loosen the knots. Use your fingers or a wide tooth comb to slowly detangle hair while using a conditioner with lots of slip. If you've only got a wide tooth comb, always comb from the bottom, working your way up towards the roots. "If there's a particularly matted section, try to break this up with your fingers first," Crank tells us. "Small, more manageable sections are easier to comb. And be patient — getting out stubborn knots will take time."
Back to Basics: Shampoo, Conditioner & Scalp Serum Set
Step 2: Detangle With a Pre-Shampoo Treatment
If you regularly bleach your hair, you might be prone to knots and tangles around the mid-length of your hair. The texture tends to be dryer, and the hair can easily get caught up around scarves and collars. To turn your chronic knotty hair into a bouncy, luscious mane, you could use conditioner and an oil as a pre-shampoo treatment.
Wet your hair and add a nourishing conditioner. With a good amount of product in your hand, glide the conditioner through your strands, starting at the ends. To really up the detangling ante, add a drop or two of pure marula oil or coconut oil to your conditioner to create a quick hair mask. The luxurious oil will work with the conditioner to help soften your hair and make it more manageable. Leave this treatment on for as long as you like, and then wash your hair as usual.
Read: These Are the Biggest Signs of Damaged Hair
Step 3: Tackle Tangled Hair With a Hydrating Shampoo and Conditioner
Crank explains, "The best way to wash your hair is with your head back in the shower and not forwards. And remember, shampoo is for the scalp, not the hair. Gently massage the product into the scalp using your fingertips or a handheld head massager and let it run down through your lengths and ends. Vigorously rubbing your strands will cause unnecessary friction, breakage, split ends and, of course, tangles."
To maintain the wellness of your hair, avoid washing your hair daily especially if you live in an area with hard water and don't have a showerhead filter. Too much water, and you'll dry your locks out and create tangled hair. "People with fine hair will want to wash more often (to avoid greasy roots), but this will make the tangles worse." If you're longing to cleanse your hair, but trying to cut down on damage, use dry shampoo to freshen things up with a quick spritz before your next shower.
When it comes to conditioner, Crank reminds us it's all about the hair and not the scalp. "Distribute conditioner evenly through the hair. Work the formula through with fingers and, if necessary, use a wide tooth comb before rinsing," she said. For a glossy, tangle-free shine, try the sumptuous GRO Revitalizing Shampoo and Conditioner. Made with a vegan alternative to keratin, this duo leaves hair looking and feeling shiny and healthy.
Step 4: Style Your Hair Without Tangles
Playing with your mane is part of the hair care fun! And nothing will update your look quite like a fresh style. But if you get stuck detangling your hair mid-coif, you might avoid a new look completely. Addicted to a beachy wave? We get it. It's hard to put down tools but maybe you don't have to. Crank explains "If you're using hot tools, reduce the heat. Most hair transitions (changes shape) under 180 degrees, but heated appliances often go over 200 degrees — so check that temperature!"
To style your hair without tangles, Crank suggests separating the hair out into small sections. "This will help you avoid the heat touching the same section more than once," she said. "And always use moisturizing products to nourish [the hair]."
The good news? Even with your detangling woes, you don't need to lop your locks off completely. "I'd only recommend a crop if the hair is excessively damaged," said Crank. "Tangled hair is a sign of damage, but it's not irreversible. Regular treatments and products that bathe your hair in moisture will reduce tangles." Changing your habits (even if it's hard) and investing in a hair wellness routine will help keep knots away.
If your tangled knots are causing lots of hair fall, you may consider adding another step to your routine to encourage new hair growth. Apply GRO Hair Serum to your scalp and massage it in with your hands or a scalp massager to encourage thicker looking hair. This will help replenish your look if the knots in hair wreak havoc on your hair health.
Find Out: Here's How Often You Should Cut Your Hair
Step 5: Care for Your Hair While You Sleep
Did you know a traditional cotton pillowcase is highly absorbent, so much so it'll rip the moisture from your strands while you sleep? And dry hair tangles fast. If your mane is healthy, you'll spend less time detangling hair. Sleeping with a bonnet or a super-soft pillowcase will help reduce friction if you toss and turn at night. If you have long hair that tangles, Crank recommends brushing before bed and braiding the hair before you sleep depending on your hair texture. If you have curly hair, put it in a loose pineapple (it should look like a super-high pony at the top of your head) with a gentle hair tie to keep you hair away and off you face when you rest.
Ready To Rid Yourself of Some Tangles?
With a few good habits, hair wellness products and a consistent routine, tangles don't have to take over your life or your hair. So, put the scissors down, take a breath and get rid of your knots step by step. And leave the hair cuts for the professionals. 
More From VEGAMOUR
Photo credit: Yan Krukau/Pexels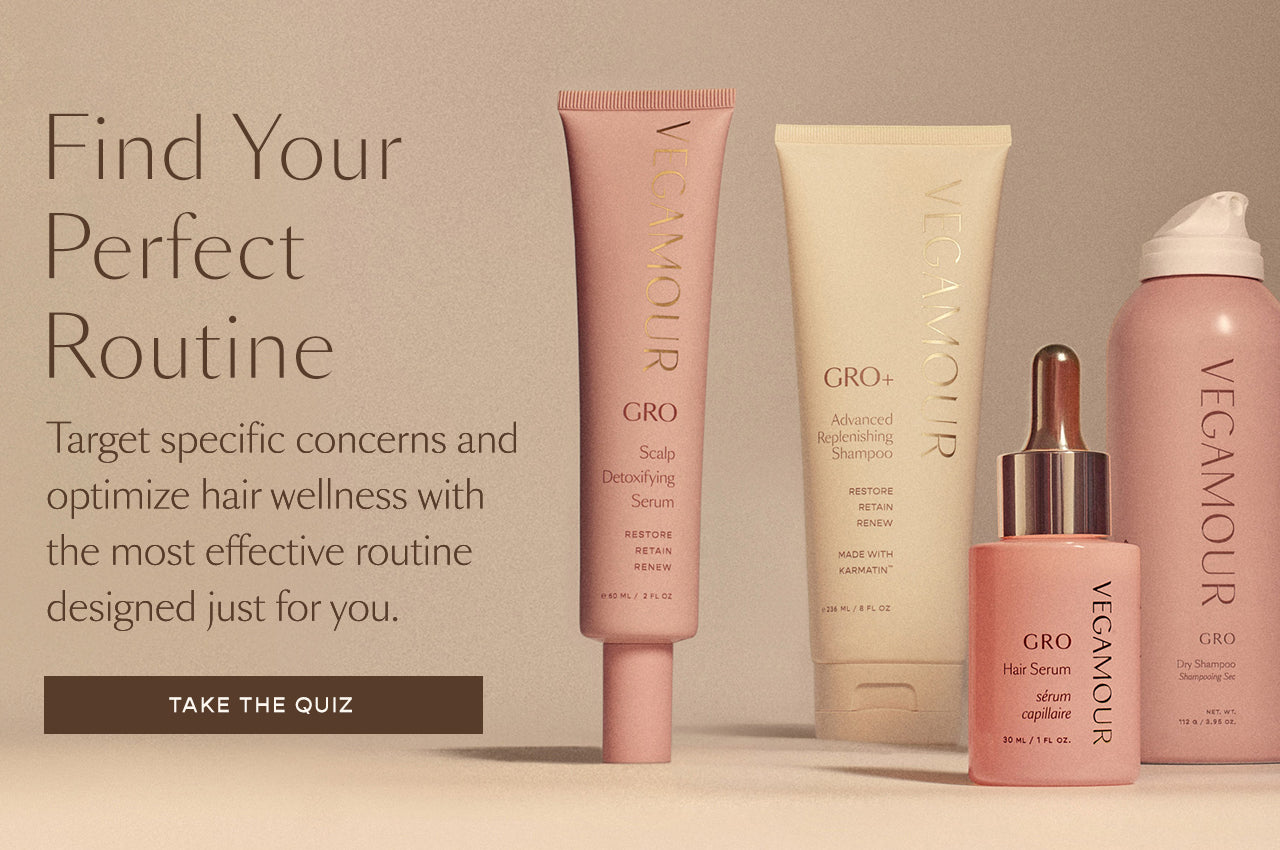 Disclaimer: Information in this article is intended for general informational and entertainment purposes only. It is not intended to constitute medical advice, diagnosis, or treatment. Always seek professional medical advice from your physician.