How To Protect Your Scalp From the Sun This Summer
During the warmer months of the year, odds are you'll find yourself spending more time outside. We all know the importance of slathering on sunscreen before that beach day, picnic or hike, but did you know that sun protection goes beyond the skin on your face and body? It's equally important to provide UV protection for your scalp and hair. Here's a closer look at the perils of sun exposure for your hair and scalp, plus how to protect yourself from sun damage and how to nourish your scalp after its already happened. Plus, learn more about the scalp products you should really be using.
Why Protecting Your Scalp From Sun Is Important
So why should you worry about protecting your scalp from UV damage? Do you really need to wear a hat? Doesn't your hair (literally) have that covered? What about when you go swimming? According to dermatologist Dr. Beth Goldstein, the answer is more complicated than many people assume. Goldstein says that the head and neck contain a considerable percentage of your body's most sensitive skin, and everyone should pay attention to it, not just those with exposed scalps. "...It is not just in bald men," Dr. Goldstein says. "It is certainly reasonable to consider that if you have a thick head of hair, your scalp is much more protected from sun damage than someone who is bald. However, you aren't as protected as you might think, as longer hair actually causes more damage due to the wide exposed part."
Then there's the potential for the more severe consequences of sunburn, especially if you're balding, have thinning hair or otherwise have greater areas of your scalp exposed to the damaging effects of the rays of the sun. According to the Skin Cancer Foundation, the scalp's sensitive skin is more susceptible to more dangerous varieties of skin cancers. However, all scalps are different, so it's important to consult with a board-certified dermatologist with any specific concerns you might have about protecting your hair and scalp from UV rays.
Repeated exposure to the sun can also damage hair. Depending on your hair type and hair color, exposure to UV rays can cause a bleaching effect, damaging the strand's cuticle formation and protein structure. This is especially true for those with fine, light-colored hair.
For the health of your scalp and to promote hair wellness, always provide sun protection to both of those areas when you're slathering on the SPF for your face and body. "You should not only use SPF 30 broad-spectrum protection, mineral products recommended, but also routinely wear a hat with a 3 1/2-4-inch brim along with sunglasses to protect your face, ears and neck," said Dr. Goldstein, who recommends you reapply sunscreen every two hours for the most effective protection.
Can You Use Regular Sunscreen on Your Scalp?
In a pinch, yes. Suppose you don't have specialized sunscreen on hand to fight off those UV rays. In that case, you can protect the sensitive skin along your hairline or hair parts with an ordinary sunscreen stick — just like the one you'd use on your face, according to board-certified dermatologist Dr. Dendy Engelman via the Skin Cancer Foundation. Just make sure it's dermatologist-approved, water-resistant and offers broad-spectrum SPF protection of at least SPF 30.
If you're really serious about scalp sunscreen, you can protect your hair and scalp from the dangers of skin cancer with scalp sunscreen products. These products are specially formulated to offer water-resistant SPF protection. Some scalp sunscreens to consider include products with these features and ingredients:
A hair mist with built-in sun protection. Simply mist SPF 30 sunscreen spray over your hair for combined finishing and sun-protective power.
A mineral formula sunscreen, which can be the most gentle on your scalp's sensitive skin. Look for ingredients like zinc oxide or titanium dioxide, which physically block the sun's rays.
A chemical sunscreen, which absorbs damaging UV rays and is more easily rubbed in without leaving a white residue on your hair.
Sunscreen powder, with a powder form of SPF that you can dust over your hair and scalp.
Quick tip: Whatever product you chose, opt for a minimum of SPF 30 for the best protective potential.
Related: How to Moisturize Your Scalp
What To Do If You Experience a Scalp Burn
If you forgot to put sunscreen on that new part or didn't want to deal with hat hair, you might find yourself dealing with scalp sunburn. In most cases, however, you can easily ramp up your scalp care routine to deal with any unwelcome symptoms with something you may already have in the house like aloe vera.
Start by soothing your itching scalp with a topical oil, like our pure marula oil, which has powerful hydrating and moisturizing properties. Once the pain has passed, and your damaged skin has become dry and flaky, remove dead skin with a scalp massager. It's not only relaxing — it might actually help your hair thickness increase, meaning less vulnerability to the effects of sun damage on thinning hair.
Lastly, a nurturing detox hair serum serum like VEGAMOUR's GRO+ Advanced Scalp Detoxifying Serum can help rebuild your scalp health, optimize your dermal microbiome and calm scalp stress. You'll be ready to head back to the beach in no time. Don't forget your sun hat!
More From VEGAMOUR
Photo by Andrea Piacquadio/Pexels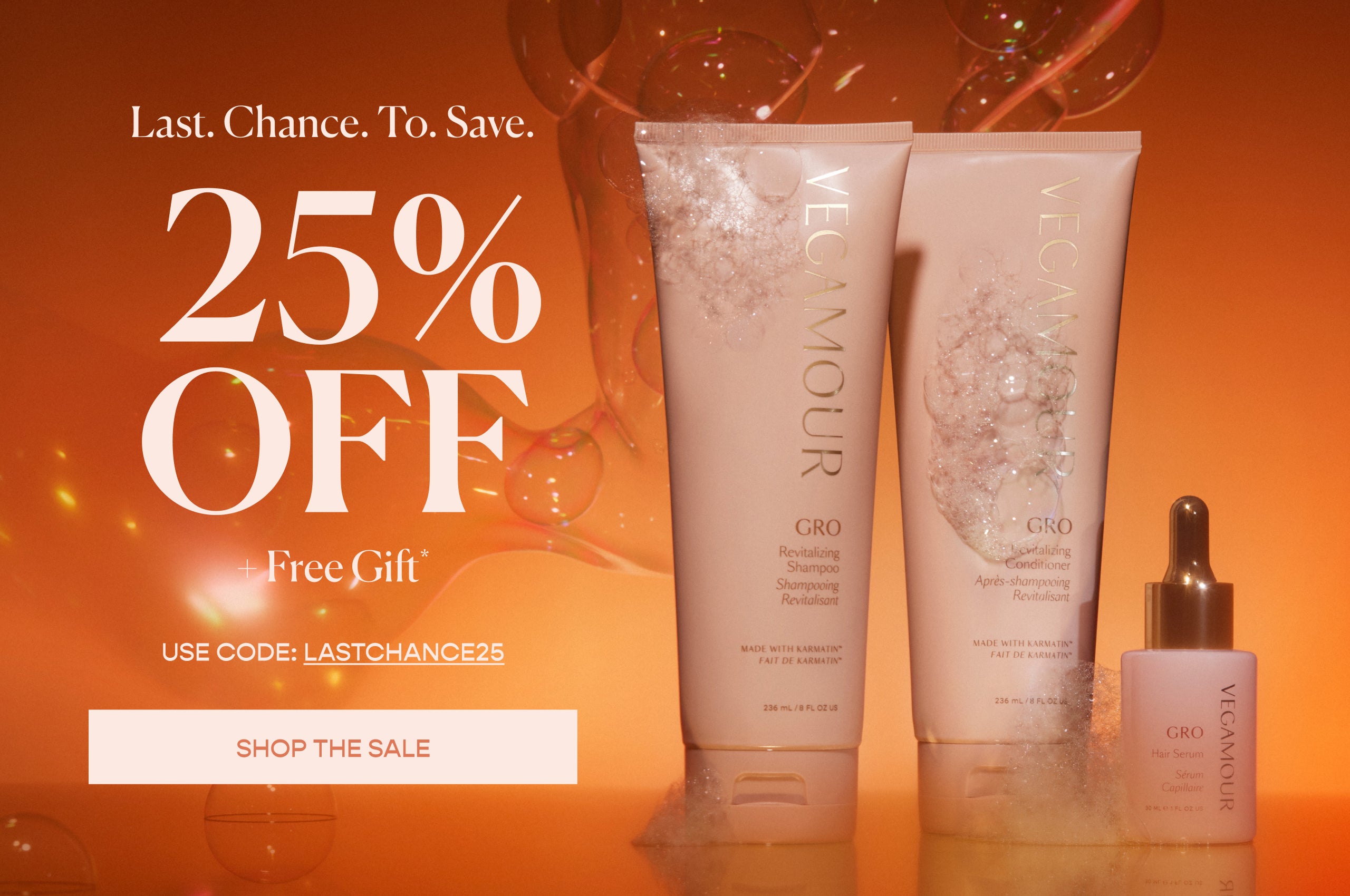 Disclaimer: Information in this article is intended for general informational and entertainment purposes only. It is not intended to constitute medical advice, diagnosis, or treatment. Always seek professional medical advice from your physician.