8 Summer Hair Care Tips Straight From the Experts
Ah, summertime! There's nothing better than long days of swimming, lounging and vibing under the sun. But while all that R&R is great for your mental health, some of the most fun parts of summer can also be the most stressful for your strands. Increased chemical and sun exposure coupled with the physical toll of outdoor activities can leave hair in a damaged, fragile state.
To help, here's a list of tips from top hair care professionals designed to keep your hair happy, healthy and looking better than ever all summer long — plus, find out what products you should be using to support healthy, gorgeous hair all summer long. 
1. Begin With a Trim
Professional hair stylist and blogger Allyson Carter said the best way to start the summer off right is to make sure your hair is primed for success. " I always recommend a short trim when the hot season starts," she said. "It's a great way to get rid of your split ends and start off the summer with a fresh look." 
Aside from making sure your strands look beach ready, nixing those split ends helps strands stay stronger, so you can prevent potential summer damage before it begins.
Learn More: The Best Sulfate-Free Shampoos for Healthy Hair
2. Nourish Your Strands From the Inside Out
When it comes to growing healthier, stronger strands, it's what's on the inside that counts. "Make sure to drink plenty of water and include hydrating foods in your diet to help keep your hair hydrated from the inside out," said hair care expert Lauren‌ Udoh. "Eat a balanced diet full of essential nutrients like protein, healthy fats and vitamins to support healthy hair growth." 
Adding a daily hair vitamin to your routine can be an easy (and heat-free) way to get the support your strands need to thrive.
3. Don't Overwash
When the summer heat hits, there's nothing that feels better than a nice, cool shower. But according to makeup artist and hair specialist Vivi Mintara, keeping washing to a minimum is key to protecting your strands. "You should try and wash your hair less frequently in warm weather," she said. "Overwashing can cause damage to both your hair strands and your scalp — some of which may take weeks to get back to normal! I know that this can be difficult when the weather gets hot because the summer will naturally cause everyone to sweat more, but this doesn't mean that you should wash your hair more often." 
Using a good dry shampoo between washes can keep hair feeling fresh.
Read: Here's What You Need to Know About Hair Rebonding
4. Pre-Moisten Strands Before a Swim
There's nothing better than swimming in the summertime, but hair expert Jean Will said those dips could be dangerous for your strands. "Summer is one of the most-awaited seasons of the year for going to the beach and pools, but seawater's high salt content sucks water out of your hair and skin, and chemicals like chlorine can damage your strands," she said. "Dip your hair into clean water first before going to swim. If your hair is soaked with clean water or conditioner, it won't absorb as much saltwater or pool chemicals."
5. Stick With Scalp Care
When it comes to the effects of swimming, your scalp is as vulnerable as your strands. Chemicals and saltwater can get trapped at your roots, building up and causing blockages that may hamper hair growth. "Healthy hair starts with a healthy and clean scalp," said Dr. Rosmy Barrios. "Include a scalp scrub in your hair care routine. Such scrubs are designed to remove dead skin cells and dirt, and the ingredients they contain often nourish and moisturize the skin, helping to balance oiliness." 
Making sure your scalp is well cared for will help set your strands up for success, and a nourishing scalp serum can help you do that.
6. Pick Products With UV Protection
We all know how important it is to slather on sunscreen year-round. But when you're spending extra time in the summer sun, it's important to protect your hair as well. "If you want to keep your hair in great shape through the summer, you'll need antioxidants and UV protection in your hair products," said hair expert and cosmologist Ghanima Abdullah. "We're all pretty much aware of the effects of direct sun exposure on the skin, but the hair can be affected too. And if the sun's rays reach your scalp, it can cause as much damage as if it were your face." 
A protectant product, as well as a physical barrier like an umbrella or hat, can help keep your strands safe. 
7. Switch Up Your Summer Styles
You're bound to change up your style to beat the heat, and according to spa manager and hair expert Rachel Patane, your hair is no exception. She has a creative solution she relies on in the steamy summer months! "Got frizz but no time to restyle AND it's hot and humid? Use a dryer sheet and wipe hair with it in sections, starting at the scalp," she says. "They are great for taming frizz, flyaways and eliminating static from hair. Before a date or brunch with the girls, get out that dryer sheet and run it over your hair. You'll be amazed at the control and overall smoothness you'll get."." Staying away from heat tools while you experiment with the natural styling power of the sun's rays ensures your strands won't be damaged.
A protective style like braids is just as good as keeping your hair segmented, with less strain on your strands. 
Related: Effortless Summer Hairstyles You Need to Try
8. Use the Sun to Your Advantage 
While the summer sun can be a source of hair damage, it can also be an unexpected styling tool. "The summer is a good time to lay off the hair dye and heat tools and use the sun to your advantage," said celebrity hair stylist Jay Small. "Enhance your natural hair color by keeping your hair down and exposed to the sun while lying poolside. This will add subtle highlights, giving a dimensional effect to the hair without chemical exposure." 
Staying away from heated tools while you experiment with the natural styling power of the sun's rays helps ensure your strands won't be damaged.
Summer Hair Care Made Easy
Wherever your summer adventures take you, opting for a product routine specifically suited to your hair type can ensure your strands are prepared for whatever life throws at them. 
 More From VEGAMOUR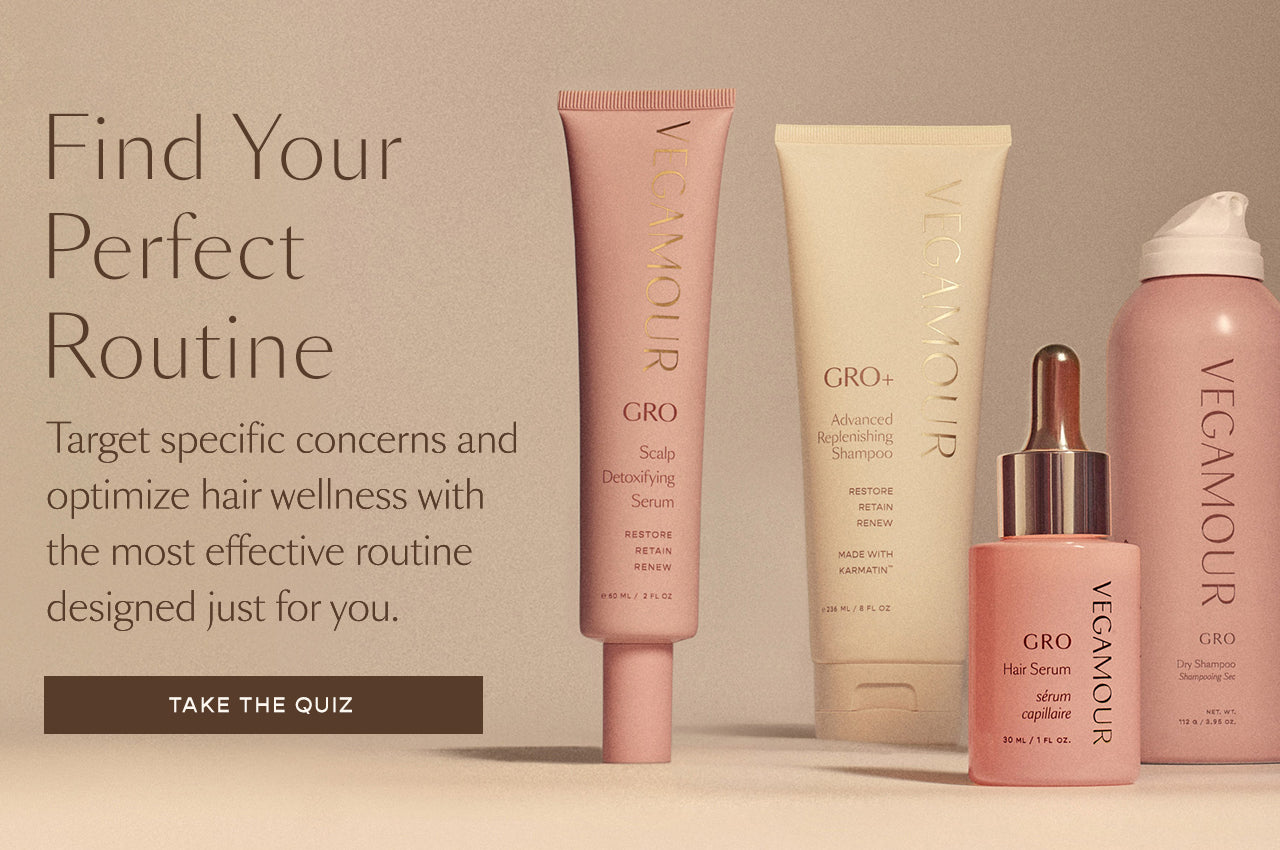 Disclaimer: Information in this article is intended for general informational and entertainment purposes only. It is not intended to constitute medical advice, diagnosis, or treatment. Always seek professional medical advice from your physician.