How the "Squish to Condish" Technique Can Benefit Your Hair
If you have curly hair or wavy hair and spend any time at all talking to other curly girls, you've probably stumbled across the term "squish to condish." This popular method works for most curly hair types and can make a huge difference in creating defined curls.
We talked with our favorite curlies about the best way to implement "squish to condish" method — plus, learn what conditioner you should use to "squish" your way to hair wellness.
What Is the "Squish to Condish" Method?
What does "squish to condish" mean, and where did this frizz-busting technique originate?
"Squish to condish" is a handy rhyming way to encourage adding extra moisture on wash days when you're in the shower rinsing your hair. Developed by curly hair expert Melissa Stites, it has become an instant classic within the curly-hair community, from message boards to IRL salons. The method involves applying a generous amount of a good conditioner (like, really, really generous) in order to encourage curl clumps to form.
Fans of "squish to condish" say that it prevents flyaways and frizz and encourages curl formation by boosting moisture levels within hair cuticles. This method helps regular, rinse-out conditioner gain the deeply hydrating power of deep conditioner without weighing down dry hair.
SHOP ALL VEGAMOUR HAIR PRODUCTS
What Conditioners Work Best for the "Squish to Condish" Technique?
If "squish to condish" is your first entry into the world of curly girl hair care, let us be the first ones to tell you about the importance of using a silicone-free conditioner.
The right conditioner brand will penetrate the cuticle, strengthening strands without coating them, and potentially disrupting your curl pattern. For best results, ditch the drugstore formulas and opt for GRO Revitalizing Conditioner. It's packed full of hair-healthy, plant-based, clinically-test ingredients that visibly improve hair density and boost hair wellness. Plus, unlike most conditioners, it's absolutely encouraged that you massage it into your scalp.
Also: A Curly Girl's Review of VEGAMOUR's GRO Revitalizing Conditioner
How Do You "Squish to Condish"?
Sounds pretty great, doesn't it? Here are the steps to "squish to condish" your way to beautiful curls and hair cuticle health.
1. Wash Your Hair
For the "squish to condish" method to work properly, you need soaking wet hair. When wash day rolls around, shampoo your hair as normal with a curl-friendly shampoo, making sure to use your fingers or a scalp massager to work product deeply into the scalp. Once your hair is clean, rinse out with more water, and prepare to "squish to condish."
2. Smush in the Conditioner
Now comes the fun part. Fill your palms with what feels like too much conditioner. Now add more conditioner! Work in your favorite conditioner until your hair feels slippery, with a sleek, almost seaweed-like texture. Don't be afraid of using too much your first time around — you can always cut back next time.
3. Finger Comb Through Your Strands
Now your hair is dripping wet, gently finger comb through your strands to eliminate any snags and snarls. You want the water conditioner mixture to be able to flow free while you clump and massage hair to work more moisture in.
4. Flip Your Head Upside Down
Once your hair is detangled, flip your hair upside down and let the conditioner and excess water drain down the strands. Add more cold water while squishing water and conditioner through your strands, scrunching and pulsing to help the moisture penetrate your curls.
5. Let the Water Collect in Your Hands
As you squish to condish upside down, water will flow down and collect in your hands. Scoop it up and work it through your hair a few more times, making sure to give your curls lots of tactile love. This hands-on process helps push the water and conditioner blend more deeply into your cuticles, so they'll stay hydrated for longer.
6. Repeat Step Five
Repeat the water-collecting step a few more times until your hair feels clean, and the conditioner is rinsed out. At this point, the conditioner will have penetrated the cuticles of your curly hair, and your strands may feel slightly smoother than usual.
7. Complete the Rest of Your Curl-Care Routine
That's it! You're free to complete the rest of your curly-care routine. For best results, let your squished hair air dry to help curl patterns naturally form. If you have thicker hair, you can dry overnight using a protective hairstyle or cap.
How Do You Know If You're Using Enough Conditioner?
If you're used to using conventional conditioning methods, where the conditioner sits briefly on top of the hair shaft before being rinsed away, your instincts will probably guide you to use less conditioner than is necessary for "squish to condish" success.
Make sure you've applied enough conditioner for your hair to make an audible squelching sound when you squeeze it, like the sound of squishing a spoon into a really good bowl of mac and cheese. This helpful sound effect is how "squish to condish" got its name!
More from VEGAMOUR
Photo credit: iStock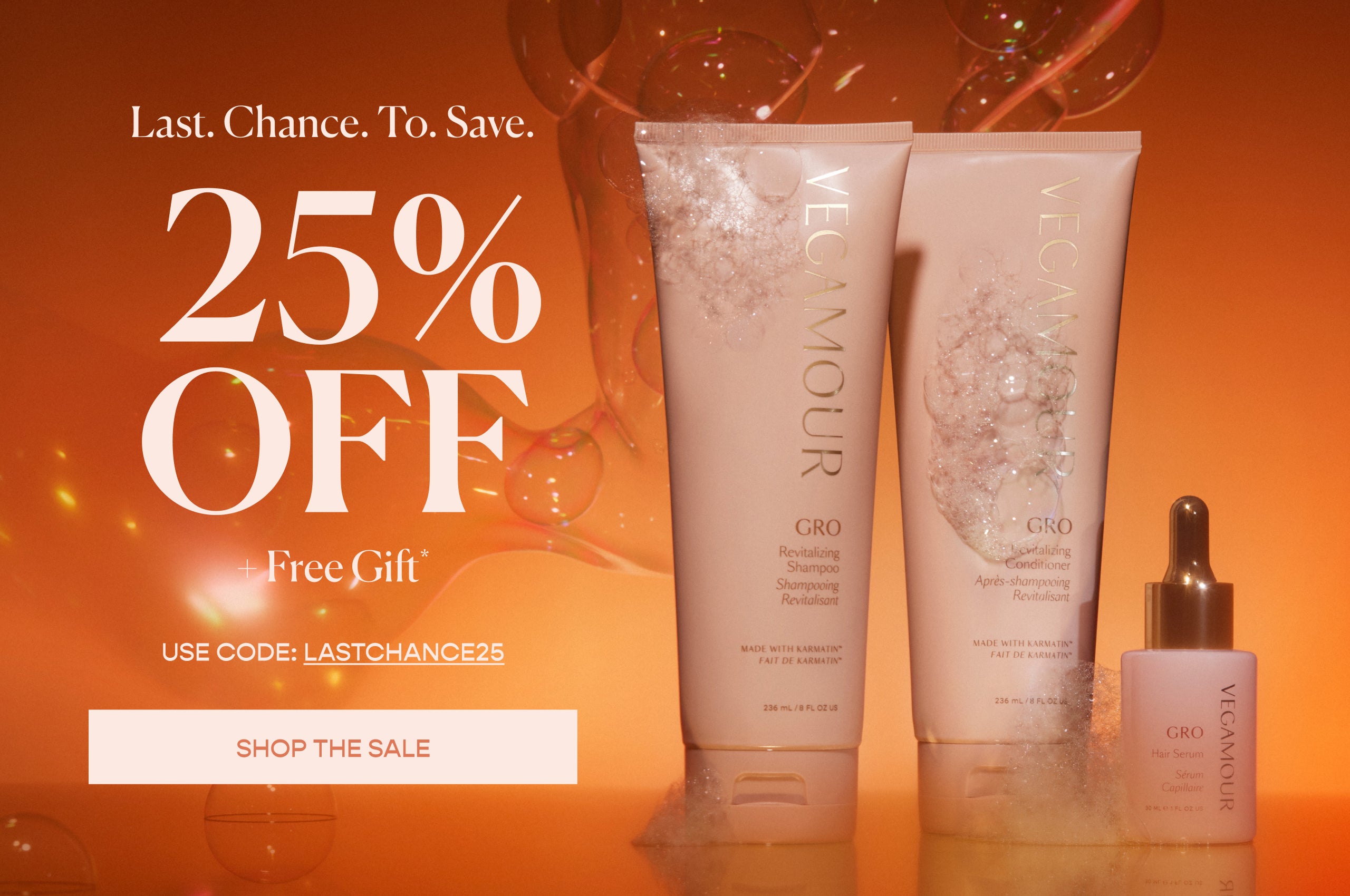 Disclaimer: Information in this article is intended for general informational and entertainment purposes only. It is not intended to constitute medical advice, diagnosis, or treatment. Always seek professional medical advice from your physician.