A Curly Girl's Review of VEGAMOUR Shampoo & Conditioner
It's hard out there for a curly girl. Growing up in the early 2000s, I knew my enormous mane of curly locks was very much not in style. And although I resisted the pressure to flat iron (saving my locks the heat damage so many curlies suffered in that era), I still had no idea of how to successfully manage the unique texture of my hair. I finally experienced healthier, happier hair when I learned how to choose products that would enhance and beautify my curly strands.
Why I Chose VEGAMOUR for My Curly Hair
At first glance, VEGAMOUR doesn't seem like a natural fit for someone who has as much hair on her head as I do. After all, many of the brand's fans have thin or thinning hair and use VEGAMOUR to support thicker, fuller-looking hair. However, I have a ton of hair, and no interest in using a new product to promote visibly thicker tresses, so I stray from the usual VEGAMOUR fans.
But that's OK — because even though I don't necessarily need thicker looking hair, I do want healthier looking hair. It's important to me to use hair products that support my hair's wellness with vegan phyto-actives and other plant-based, cruelty-free ingredients. I want my strands to be nourished, from root to tip. And happily, I discovered that VEGAMOUR's GRO Revitalizing Shampoo & Conditioner is the perfect fit for me and my hair, as you can clearly see from these pictures.
Aside from the powerful active ingredients that intrigued me, VEGAMOUR products are also formulated without sulfates and silicones that are just too harsh for my curly hair. I had been burned in the past by drugstore brands with curly promises on the label and ingredients that built up on my strands, which wasn't a mistake I cared to repeat!
And while beauty and beautiful hair are important, even more important is my commitment to using products that support my ethics. As a vegan, cruelty-free beauty brand, I knew that VEGAMOUR was the perfect brand for my values and hair needs.
Also: The Hair Care Routine That Works for Every Hair Type
My Approach to Wash Day
When my box full of VEGAMOUR products showed up, it felt like my birthday! There's something about getting a package in the mail that always feels exciting to me, but this one was a particularly special treat. As I opened the gold-lettered products, encased in matte, light pink packaging, I thought about how they could help me get better results for my hair, and I could hardly wait to get started!
When my hair wash day came, I decided to go all-in and try my new VEGAMOUR products as a set to see how they would work for me. I started off by parting my dry hair into even sections and massaging GRO Scalp Detoxifying Serum into my scalp to help remove buildup and clear the way for the shampoo and conditioner to do their work. After about 10 minutes, it was time to hit the shower.
I grabbed my VEGAMOUR GRO Revitalizing Shampoo and Conditioner Kit, jumped in the shower and rinsed out the detoxifying serum. Then, I lathered the fresh-smelling, bergamot-scented shampoo onto my scalp and let it rinse down through my curly strands. I massaged my scalp for about a minute to let the shampoo's phyto-actives soak into my roots (and get that blood circulation going). Afterward, I rinsed my hair until the water ran clear. I could already feel that my hair felt softer at this point so I was excited to condition! 
Next, I worked the conditioner into my scalp and strands as well. Then, I let the conditioner go to work for a few minutes before detangling in the shower with a comb and then completely rinsing my hair again.
The results? I immediately noticed that my strands felt silkier than they did pre-wash, which wasn't surprising. The shampoo and conditioner both contain microencapsulated vegan b-SILK™ protein called Karmatin™, which bonds to your hair follicles and stays there even after rinsing! The formulas also contain wild-harvested marula oil, organic murumuru butter and ximenia oil to help condition and hydrate your hair. So far, my VEGAMOUR experience was off to a great start!
Like most curly girls, I never use heat to dry my wet hair, so I used my microfiber towel to wring out the excess water before I topped off my wash day routine with my final VEGAMOUR product: GRO Hair Foam. Finishing off your wash day routine with a product that supports curl structure, like a creme, mousse, or gel, is a curly girl must. And this hair foam seemed like the perfect final touch for my VEGAMOUR wash day.
Related: What You Need to Know About Drying Curly Hair
My Results
I was immediately impressed with the VEGAMOUR shampoo and conditioner curly hair results! As my hair dried, I could feel that it had a softer, looser structure than was usual. Even at its best, my strands can be pretty coarse to the touch. I was excited to notice that my VEGAMOUR routine had already smoothed out my rough follicles, helping my curls feel softer and less bushy than they had in the past when I experimented with a new product. Plus, my hair smelled great!
The day after my VEGAMOUR wash day, I hit the beach with a couple of girlfriends. When I sat down on the towel, they noticed my curls immediately. One friend told me she had never seen my hair look so good. Talk about visible results! Even after I had taken a dip in the Pacific and dried off my salty strands, my towel-dried hair still retained its curl pattern. I felt like I had fuller hair with a sleeker curl structure than I had experienced with other products.
Now, a few weeks of wash days in, I can definitely say that I am a confirmed VEGAMOUR fan. After years of trying pretty much every curly girl product the drugstore has to offer, I've finally found something that works for me. This shampoo and conditioner duo worked so well for me and now I'm excited to try VEGAMOUR's other shampoos and conditioners, most notably the new HYDR-8 Collection, which is just what my dry hair needs. 
More From VEGAMOUR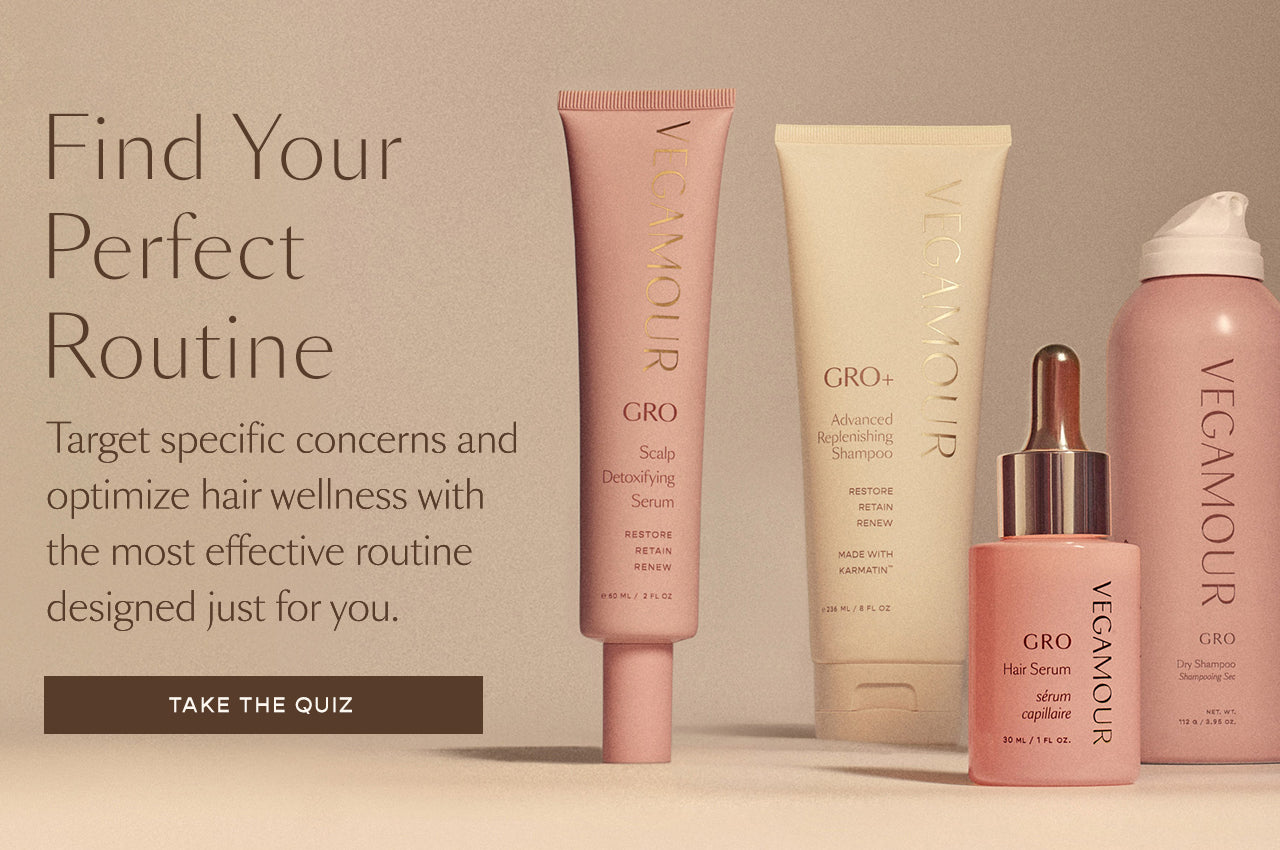 Disclaimer: Information in this article is intended for general informational and entertainment purposes only. It is not intended to constitute medical advice, diagnosis, or treatment. Always seek professional medical advice from your physician.