4 Benefits of GRO+ Advanced Hair Care Gummy Ingredients
If your hair needs a bit of a pick-me-up this holiday season, then VEGAMOUR's GRO+ Advanced Hair Care Gummies should be at the top of your wish list. These delicious gummy vitamins feature broad-spectrum hemp oil to nourish hair and support healthy growth.
Naturally flavored with grape and elderberry juice and containing biotin, zinc and an exclusive blend of vitamins for hair (including A, B, C, D and E), GRO+ Advanced Hair Care Gummies are your ally in hair wellness. But these gummies offer other benefits besides promoting healthy hair growth — they also provide support to your skin, energy and your immune system.
If you prefer a hemp-free gummy, we also offer our original vegan biotin gummies with all the same vitamins as our GRO+ Advanced Hair Care Gummies and none of the CBD. 
Here are four benefits of VEGAMOUR's GRO+ Advanced Hair Care Gummies you should know about:
1. Better Skin & Potential Anti-Aging Benefits
GRO+ Advanced Hair Care Gummies contain cannabidiol (CBD) oil from broad-spectrum hemp oil, which is packed with fatty acids to help protect and nourish skin and hair.
Cannabidiol also helps support healthy sebum production, which is your skin and scalp's natural protective oil. Not only is healthy sebum production beneficial for hair, but it may help support a healthy complexion and even reduce acne, which is always good news.
Speaking of acne, GRO+ Advanced Hair Care Gummies also contain zinc, which is a known superstar for hair health. But zinc may also help improve dandruff and acne, which is beneficial for both healthy and beautiful skin and hair.
Our vegan hair gummies also have Vitamin A and C, which can help support healthy skin and even offer potential anti-aging benefits. Vitamin C supports healthy collagen production, which can help reduce the appearance of aging to keep skin firm and supple, while vitamin A may actually help slow down the skin aging process.
Shop: CBD Hair Gummies & Serum Kit
2. More Energy (Without the Coffee!)
B vitamins aren't just excellent for hair health: they can also help support your energy levels. B vitamins are involved in every aspect of generating cell energy in the body. Our GRO+ Advanced Hair Care Gummies contain vitamin B6, B7 (our friend biotin) and B12.
Specifically, B12 is important if you follow a vegetarian or vegan diet to support cell health and energy. And while B6 improves hair and reduces hair loss—especially for those experiencing telogen effluvium, which is when you lose hair due to stress — it also helps your body turn the food you eat into useable energy.
Related: Health and Beauty Benefits of Biotin
3. Give Your Mood a Boost
While there are many factors that can contribute to depression, certain vitamin and mineral deficiencies are two of them. GRO+ Advanced Gummies contain 100% of your recommended daily amount of vitamin D, and vitamin D supplementation has been shown to help improve depression.
In fact, deficiencies in folate, B12, iron and zinc are more common in people who suffer from depression, and these are all nutrients that GRO+ Advanced Hair Care Gummies contain.
Low vitamin D isn't the only vitamin that's associated with depression: low vitamin B6 levels have also been associated with depression, and our yummy gummies contain 100% of your recommended amount of this vitamin so give your mood a boost along with your hair.
Learn: VEGAMOUR's GRO vs. GRO+ Advanced Hair Wellness Products: What's the Difference?
4. Support Your Immune System
GRO+ Advanced Hair Care Gummies also contain several vitamins and nutrients that may help boost your immunity. Vitamin E is an antioxidant that protects cells from free radical damage, which can cause inflammation, and it can help support the immune system.
Zinc is also an important mineral for immunity — it can shorten the length of colds and even help chronic inflammation, especially in older individuals. VEGAMOUR's GRO+ Advanced Hair Care Gummies contain 45% of your daily recommended amount of zinc.
Vitamin C acts as an antioxidant to support immunity and also protect against free radical damage and even lower your risk for infections. Our gummies contain 67% of your recommended daily amount of vitamin C.
Shop: GRO+ Advanced Replenishing Shampoo and Conditioner
Have You Tried GRO+ Advanced Hair Care Gummies?
Have you tried our GRO+ Advanced Hair Care Gummies to support hair growth, and what benefits have you noticed? With intensely nourishing hemp oil and so many different vitamins and minerals, these nourishing gummies have benefits beyond beautiful hair.
More From VEGAMOUR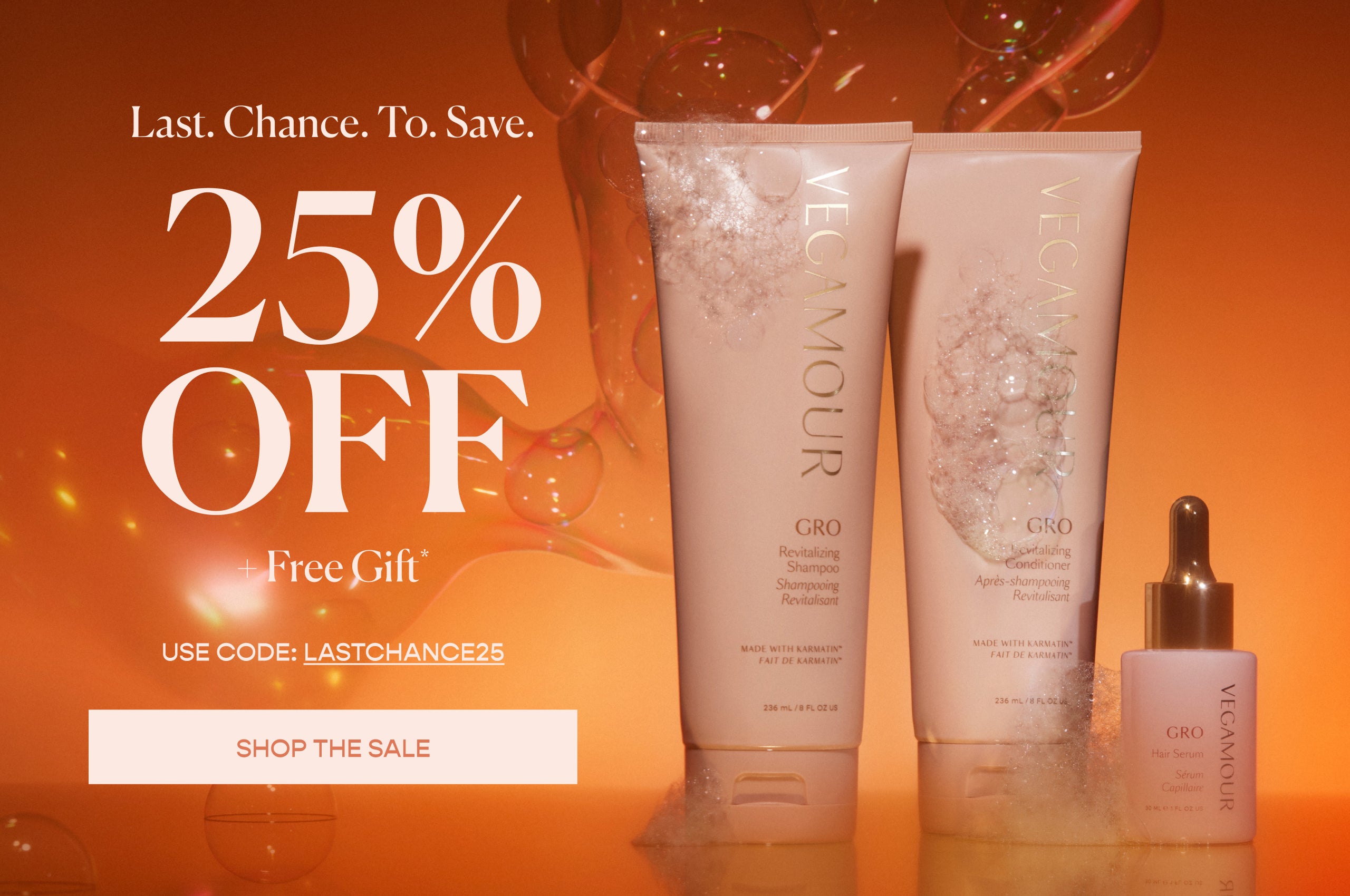 Disclaimer: Information in this article is intended for general informational and entertainment purposes only. It is not intended to constitute medical advice, diagnosis, or treatment. Always seek professional medical advice from your physician.