Get to Know VEGAMOUR's Shampoos & Conditioners
Lather, rinse, repeat — there's no better time to shake things up in your cleansing and conditioning routine! VEGAMOUR's 100% vegan and cruelty-free shampoos and conditioners are the perfect picks for any hair concern and just what your tresses need to recalibrate and reset.
To help you get to know our products better, we've included reviews from real customers. Read on to find out more about what products you really should be using to achieve your shiniest, healthiest hair yet.
HYDR-8 Hydrate and Repair Shampoo and Conditioner
The latest addition to the VEGAMOUR lineup is HYDR-8 Hydrate and Repair Shampoo and Conditioner. Perfect for dry, damaged strands, this duo quenches thirsty strands from root to tip. It's powered by VEGAMOUR's proprietary ingredient Karmatin™, which is a vegan alternative to keratin and silicone. 
For a full routine, add the HYDR-8 Deep Moisture Repair Mask to your routine. Quench dry hair and improve the appearance of damaged strands in just 3-5 minutes. You can also try all three new products at a discount when you get the HYDR-8 Essentials Kit. 
GRO Revitalizing Shampoo and Conditioner
For hair as smooth as vegan silk, look no further than the dynamic duo of GRO Revitalizing Shampoo and Conditioner. The pair makes it possible to get the look of a keratin treatment without any harsh chemicals. 
You read it right! Skip the potentially harmful toxins and hormones in favor of these other great benefits.
Sulfate-free, clean and color-safe
Suitable for any hair type
Encourages thicker, fuller hair looking via powerful plant actives
No pore-blocking residue
Conditions, hydrates and fights damaging free radicals utilizing wild harvested marula oil, organic murumuru butter and ximenia oil.
Includes our proprietary Karmatin™, a first-of-its-kind microencapsulated vegan b-SILK™ protein, which physically bonds to hair follicles and remains attached to strands even after rinsing
Check out these glowing customer reviews from actual users of the shampoo and conditioner. 
"This is the best shampoo and conditioner ever! My hair smells wonderful all day, the texture of my hair has changed for the better, and I have reduced my bald spot where my cowlick is in less than a month! I cannot wait to see what changes with more use!"- Samantha P.
"I've been using the [GRO] shampoo and conditioner for over two months now, and I can see a pretty good change already. I love the smell of the shampoo and conditioner … My hair definitely feels thicker, shinier and is shedding less." - Bethany N. 
GRO+ Advanced Replenishing Shampoo and Conditioner
Next up is the GRO+ Advanced Replenishing Shampoo and Conditioner. This powerful pair includes all the same great ingredients as GRO Revitalizing Shampoo and Conditioner — plus, the addition of micro-encapsulated, broad- spectrum hemp. 
Here are the benefits you can expect from these advanced formulas.
Calm scalp irritation
Allow hair follicles to function at their best, which is essential for healthy growth. 
Feature micro-encapsulated Karmatin™, which bonds with the strand, helping repair damage, prevent breakage and strengthen. Unlike traditional keratin or silicones, there's no residue left behind.
Contain phyto-actives, such as mung bean, curcumin and red clover, to encourage thicker, fuller looking hair. 
Gentle and safe for daily use on all hair types
See what this actual customer had to say about her experiences with this hemp-enhanced shampoo and conditioner. 
"I have noticed over the last few years that my hair has been thinning and has felt flat. I decided to try the GRO+ system, and it really does work. I never write reviews, but I am truly impressed by this product and the fact I saw results. After a month of using it, I went to get my hair done, and my hairstylist said he felt like my hair just keeps getting thicker, and I had a lot of baby hairs growing in. I hadn't even told him I was using these products, so that was proof to me right there! I also notice a significant difference in the amount of hair that comes out while showering. I highly recommend!" - Emily D.
There you have it — the highlights and rave reviews for all of VEGAMOUR's best selling shampoos and conditioners. The bottom line? No matter what type of hair and hair concerns you have, VEGAMOUR has the perfect cleansing and conditioning duo for you! 
More From VEGAMOUR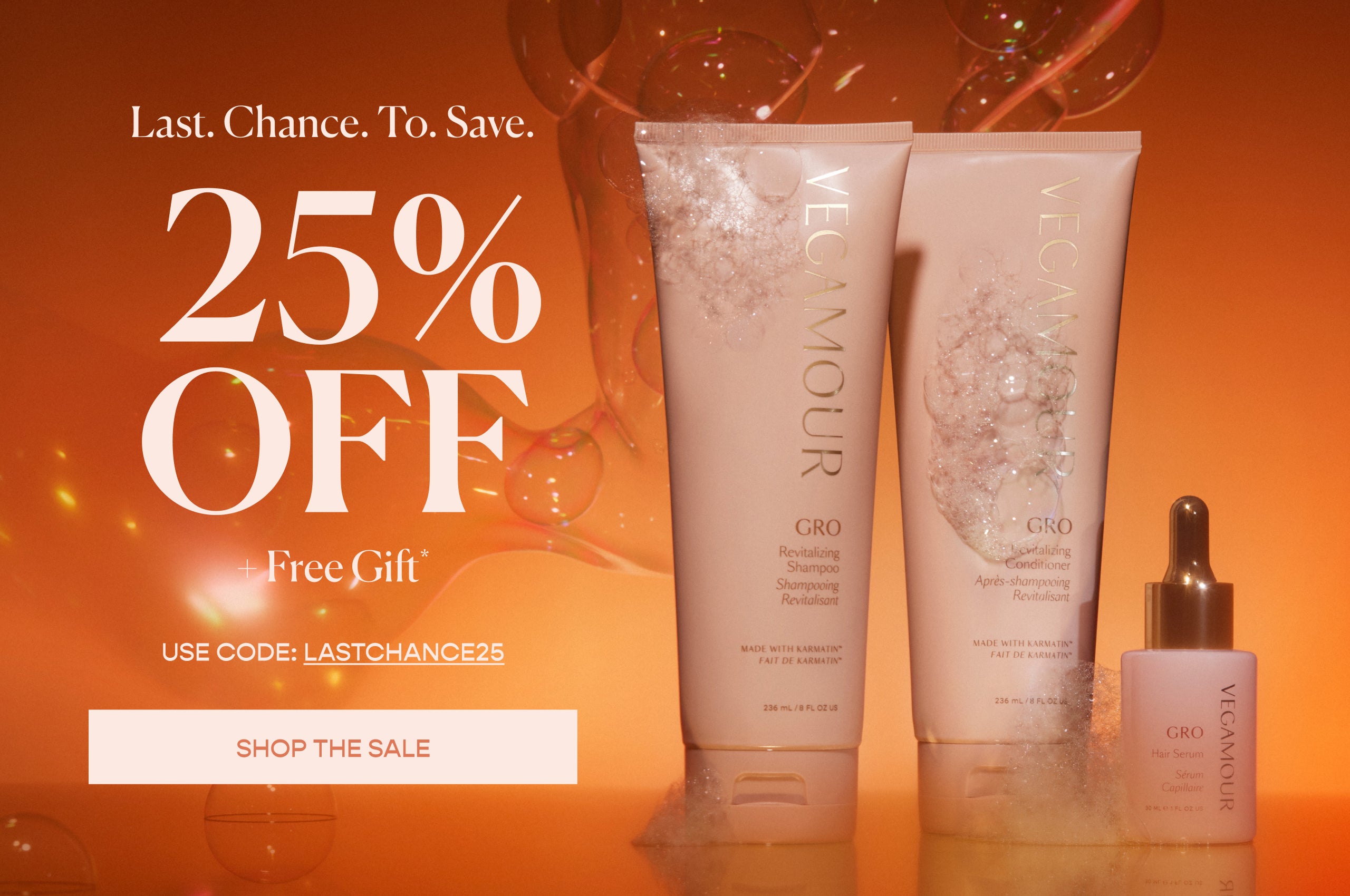 Disclaimer: Information in this article is intended for general informational and entertainment purposes only. It is not intended to constitute medical advice, diagnosis, or treatment. Always seek professional medical advice from your physician.