What Happens If You Wash Your Hair Everyday?
If you wash your hair every time you jump in the shower, you might do more harm than good. Read on to find out what happens when you wash your hair every day — plus, find out what shampoos and conditioners you should use for clean, hydrated locks.
Why Washing Your Hair Every Day Isn't Wise
Washing your hair too often can actually have adverse effects. You might think that the more you wash your hair, the more luxurious it will look, but that's actually untrue.
Alan Lee, co-founder of Hairbro, said, "Washing your hair is similar to washing your face. It's an important part of your routine, but doing too much can unintentionally disrupt your body's natural balance of healthy oils that help moisturize. Shampooing too frequently can actually harm your hair."
Lee explained that washing your hair too frequently can cause the oil glands to produce more sebum in an effort to hydrate the skin. This can lead to hair that is greasier, as well as a scalp that is irritated.
Overwashing also can cause other hair issues. "Hair swells when wet, making it more vulnerable," Lee explained. "Moving shampoo or conditioner around in your hair too often can cause cuticle damage (the outer layer)."
Shop: Oil-Absorbing GRO Dry Shampoo
Reasons You Might Want to Wash Daily
If you choose to wash your hair daily solely based on personal preference, you're likely overwashing your hair and depleting natural oils that moisturize your scalp and hair, which is not the best practice.
However, if you work outside, sweat a lot or exercise frequently, your hair will likely require more frequent washing. This is because your hair will be exposed to more dirt, sweat and oil than the average person.
As a general rule of thumb, most people don't need to wash their hair daily, but if you sweat frequently or are exposed to dirt, dust, pollen or other environmental pollutants, more frequent washing is OK. Also, if you have a scalp condition or scalp issues, including dandruff, that require special shampoos, daily shampooing might be recommended.
See: How to Deal With Scalp Sweat
How Often You Should Wash Your Hair
Even if your hair is a little oily the day after you wash, you should try to give your scalp and strands a rest day or two in between washing. The sebum produced by the scalp is beneficial in moderation.
"Washing your hair too much can remove the sebum your scalp produces, which is vital to healthy, shiny hair," explained hair expert Alice Rawling. "However, it's generally fine to wash your hair once it feels unclean to the touch."
Rawling explained that a good rule of thumb is to wash the hair with shampoo as often as needed. "This will typically be when the hair becomes oily, which can happen at different rates for different people," she said. "People with oily hair or who use hair care products daily should consider washing their hair once every one or two days."
Lee said, "How frequently you should wash your hair is determined by a variety of factors, including hair type, texture and personal routine."
If you're trying to work out a wash-day schedule, here's some additional information based on hair texture and type.
How Often to Wash Your Hair According to Texture
Hair Lee explained that coarse hair is drier than fine hair, so less frequent washing can help it not to dry out.
If you have medium-textured hair or thicker hair, shampooing two to three times per week at most should be sufficient.
If you have fine-textured hair, you may need to wash it more often to reduce the appearance of oil. You can also use lighter conditioners that don't impart as much moisture and refresh with dry shampoo in between washes.
See: How & When to Use Dry Shampoo to Get the Most Out of It
How Often to Shampoo According to Hair Type
Your hair type typically refers to the shape of your hair. Hair can be straight, wavy, curly or coily. Type can also refer to how dry or oily your hair tends to be naturally. Typically, the more curly the hair, the dryer the texture. It takes longer for sebum to travel from the sebaceous glands on the scalp down along the curls or coils to the tips of the hair. In contrast, straight hair gets greasier much faster because it's a straight shot from each strand's root to tip.
The Best Practices for Washing Hair
Overall, when it comes to how often you should wash your hair, it really depends on your hair and scalp's needs. You might need to wash gunky product buildup out of your hair, or you might need to give the scalp a good scrub if it's been a while since the last time you washed.
However, there are a few things that are universal when it comes to best practices for washing. "The right way to use shampoo and conditioner is to thoroughly wet your hair, lather a quarter-size amount of shampoo in your palms and then work into your roots," Rawling said. "You don't need to shampoo the tips of your hair. Rinse out all of the shampoo. After that, apply conditioner, concentrating on the ends. Finally, rinse with cold water."
Related: Get to Know VEGAMOUR's Shampoos & Conditioners
Reach for Salon-Quality Products That Are Natural
Part of a good hair-washing routine is to use high-quality, natural products like GRO Revitalizing Shampoo and Conditioner. This sulfate-free cleansing and conditioning duo is color-safe and works beautifully for differing hair textures and types. It contains VEGAMOUR's proprietary vegan b-SILK™ protein, also known as Karmatin™, which bonds to your hair and results in smoother, more protected strands.
Both formulas also include wild-harvested marula oil, organic murumuru butter and ximenia oil help to moisturize, condition and hydrate hair. Additionally, they both fight off damaging free radicals without imparting any harsh pore-blocking residue.
Another way to keep your scalp and hair feeling fresh and clean is to use dry shampoo between washes. Our multitasking, plant-based dry shampoo absorbs excess oil, perspiration and odors while balancing the scalp to promote a healthy hair ecosystem. It also brings volume and texture to the hair, which will make those days in between washes all the more bearable.
See: 9 Ingredients in Shampoo To Avoid (And What to Look for Instead)
The Takeaway
In general, daily washing is not necessary. If your scalp and hair feel greasy or dirty in between wash days, use a dry shampoo formulated without benzene or talc to absorb oil and reduce some of the greasy feeling at the roots. If your hair tends to be dry and you simply must refresh it with water, try co-washing with a good cleansing conditioner in between washes to keep it hydrated.
On wash days, reach for a gentle, yet effective, shampoo and conditioner that will promote a healthy hair ecosytem and leave your hair looking its best. Thick hair or hair that's coarse or coily tends not to need washing as often as finer, straighter hair or for people who have a more oily scalp. However, if you are unsure how often you should wash your hair due to its texture and type, check with your hair stylist to get their professional recommendation.
More From VEGAMOUR
Photo credit: Tran Huynh Nam/Pexels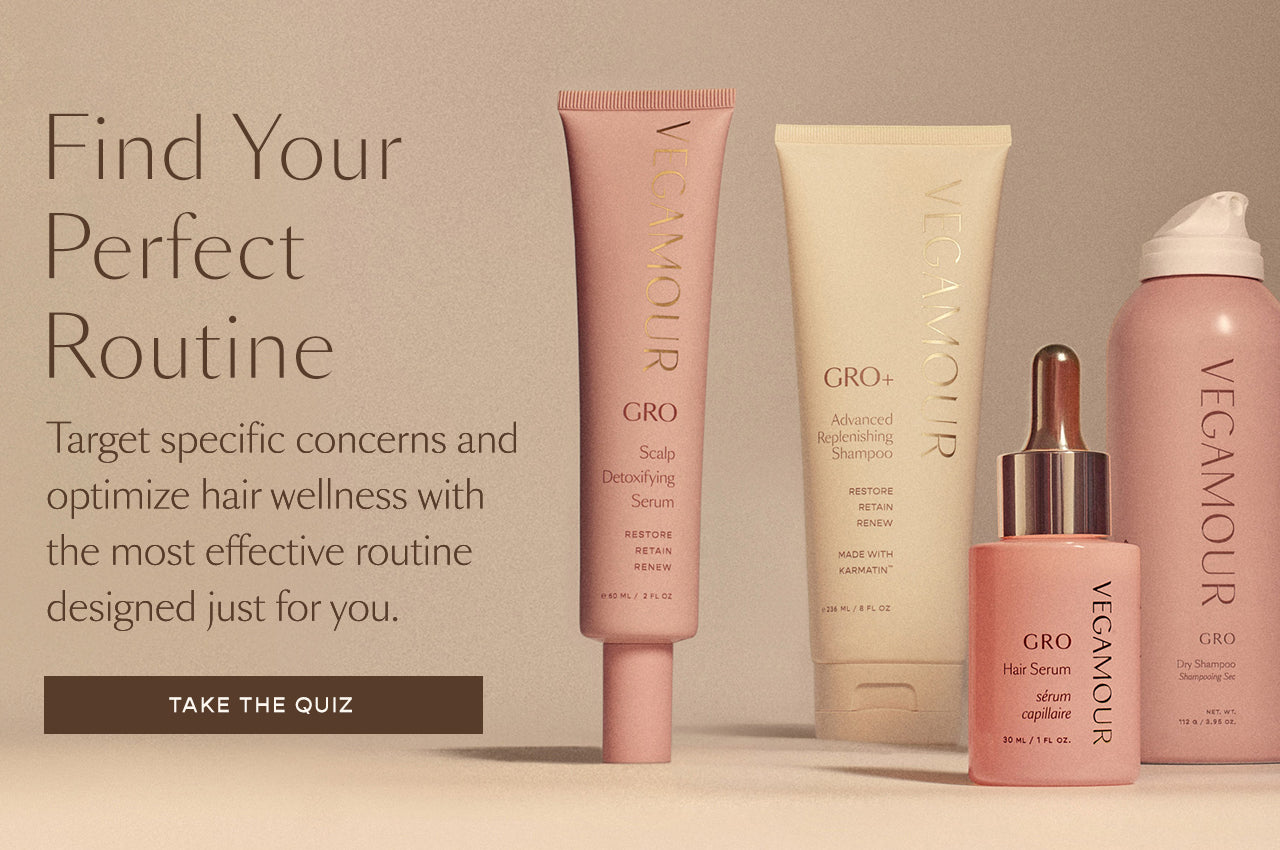 Disclaimer: Information in this article is intended for general informational and entertainment purposes only. It is not intended to constitute medical advice, diagnosis, or treatment. Always seek professional medical advice from your physician.