A Beauty Editor's Evening Routine With VEGAMOUR
I thrive on routines. And, as both a morning and night person, the self-care rituals I use to begin and end each day are priorities — both for my physical and mental wellness. Each night, I like to give myself time to decompress from the day. Here's how: I use my self-care rituals to not only pamper my skin and hair but also to nourish my mind and spirit at the same time!
Read on to learn more about what I use and do to wash away the day, relax and unwind each night, starting with my skin and hair care routines. Plus, learn how to ease into your evening by finding out what soothing hair wellness products you should be using to help naturally nourish and support your scalp and hair.
Evening Unwind: Start With a Digital Detox
Begin by setting boundaries and scheduling an evening routine that focuses on winding down from the day, while emphasizing healthy habits for more productive, efficient sleep. I like to set aside "me" time with a calming self-care practice such as stress-relieving yoga or meditation. 
Whether I'm doing yoga or even about to get ready for bed, I like to use soft, gentle bamboo hair ties to secure my hair without damaging it. I typically gather my long hair into loose braids and use the hair ties at the ends so I can rest assured there won't be any breakage. After my mindfulness reset, it's time to treat my skin and hair care with TLC! 
Shop: GRO+ Advanced Stress Release Kit
Evening Unwind: Wash Away The Day
I shower at night (there's nothing better than climbing into bed with freshly-washed hair!) and use hair-wash nights as the ultimate relaxation ritual. To transform my shower into a meditative experience, I practice visualization, envisioning any worries washing away down the drain as I lather, rinse and repeat with GRO+ Advanced Replenishing Shampoo & Conditioner.
The duo act as a vegan-friendly alternative to keratin, leaving my hair smooth-as-satin and silky-soft until the next time I lather, rinse and repeat! They feature Karmatin™️ micro-encapsulated vegan b-SILK™️ protein, which bonds and remains attached to hair, even after rinsing, along with broad-spectrum, micro-encapsulated CBD, which elevates the scalp-soothing results and supports thicker, fuller looking hair. 
Evening Unwind: Pamper and Protect With Intention
On those nights in between washing my hair, I still give my strands extra care in the evening! I like to use GRO+ Advanced Hair Foam throughout my roots to give them a volume boost. It's formulated with powerful phyto-actives and micro-encapsulated, broad-spectrum CBD to provide body and texture while encouraging visibly thicker looking hair. I also love the lightweight mousse-like texture. Plus, its soothing scent is an amazing way to relax at the end of the day. 
Find Out: Here's Where You Can Buy VEGAMOUR
Evening Unwind: Make the Most of a Scalp Massage
What's more soothing and calming than a massage — especially one that can be done on your own, at home each night? Using a scalp massager nightly is as great for stimulating circulation as it is for relaxing at the end of the day!
Evening Unwind: Prioritize a Weekly Scalp Reboot
Finally, once a week — usually on self-care Sunday — I like to do a complete skin and hair reset. I usually use a deep cleansing, exfoliating face mask, along with using GRO+ Advanced Detox Scalp Serum. The scalp-soothing treatment utilizes absorbent zinc PCA to reduce excess oils and quell scalp irritation and also includes micro-encapsulated CBD to effectively and quickly penetrate the scalp, calm scalp stress and eliminate harmful bacteria. It's a great way to get set for the week ahead!
Restore, Recalibrate and Reset Each Night 
Make the most of each and every evening by maximizing your nighttime routine. Establish end-of-day rituals that emphasize creating calm while soothing and supporting your skin, scalp, hair and whole body wellness. Prioritize yourself — and your evening habits — by practicing a self-care routine that helps you look and, most importantly, feel your very best self!  
Maintain a balanced, healthy lifestyle that helps you de-stress by using the best hair care products that are always clean, cruelty-free and 100% vegan. You can rest assured that with VEGAMOUR, all hair types are safe, supported and nourished the natural way. The ultimate in scalp and hair wellness begins within, and these evening ideas are the ideal starting point on your journey to thicker-looking hair!
MORE From VEGAMOUR
Photo credit: Deena/Pexels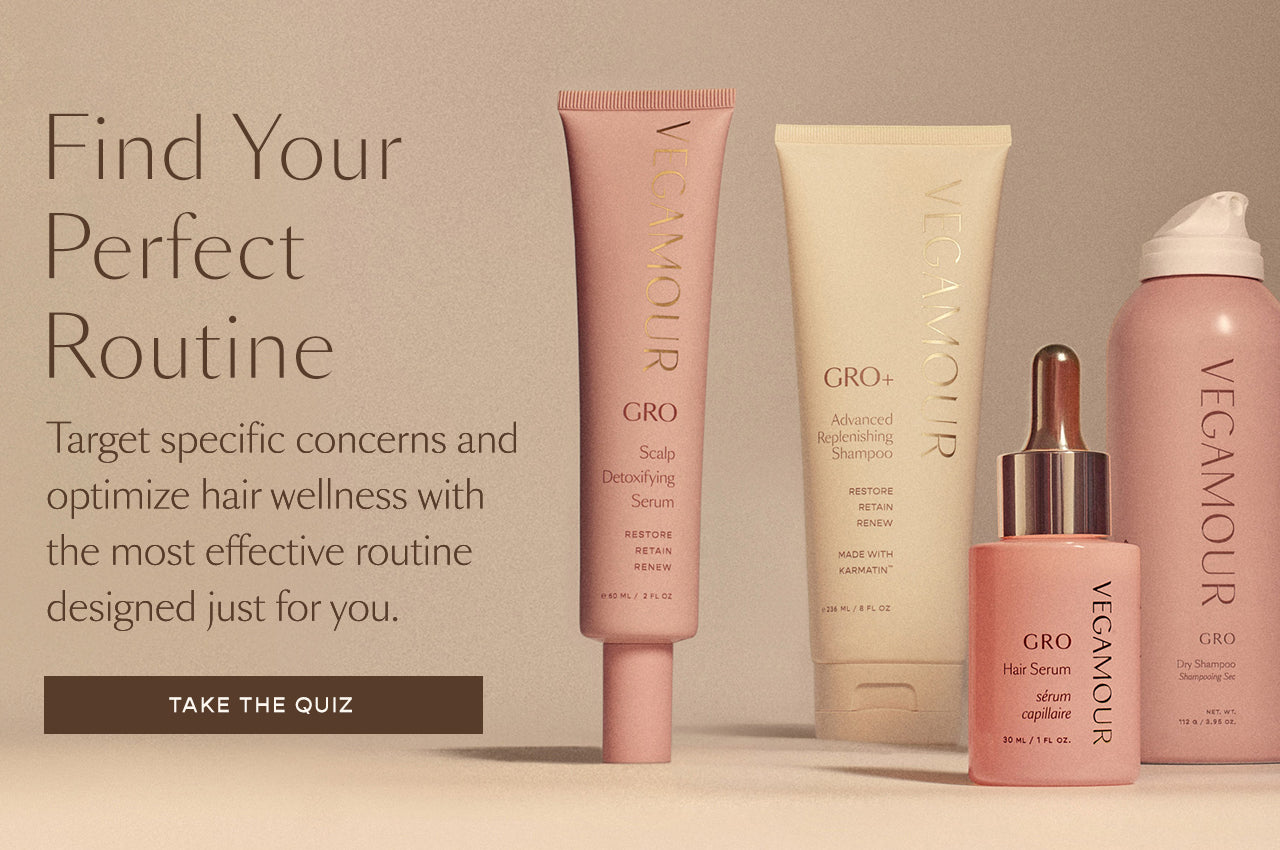 Disclaimer: Information in this article is intended for general informational and entertainment purposes only. It is not intended to constitute medical advice, diagnosis, or treatment. Always seek professional medical advice from your physician.