Here's Where You Can Buy VEGAMOUR
You're probably been hearing a lot of buzz about the amazing clean hair brand VEGAMOUR. But like all of the most hyped-up beauty and wellness products, getting your hands on VEGAMOUR isn't as easy as popping down to the local drugstore. You have to know where to stock up!
To help you start your healthy hair journey, here are the three easiest places to buy VEGAMOUR. Below, learn more about how to access each one and the best place to get all the high-quality hair products your strands will quickly come to crave.
So without further ado, here are the best places to buy VEGAMOUR:
Let's start with the best place to buy VEGAMOUR: the brand's website. If you want to shop all the brand's entire catalog (which isn't available everywhere) and shop exclusive sales or subscribe and save, shopping directly on Vegamour.com is the move. Plus, you can take the hair quiz to figure out the products that are best suited for your strands.
Not only does the site have the best array of VEGAMOUR products — including brand-new indulgences like their moisture-boosting HYDR-8 Collection — it's the best place to score exclusive discounts and deals. The VEGAMOUR website is also the perfect place subscribe to your favorite VEGAMOUR products to rake in serious savings and make sure you never have to worry about going shopping again. 
It's called the Everything Store for a reason, so you can bet this online retail behemoth has VEGAMOUR in stock. You can read tons of ratings and reviews to see how other people have enjoyed their VEGAMOUR experience. If you're a frequent Amazon shopper, it's nice to be able to get all your favorite products in one place without clicking over to another window.
Amazon doesn't have all the advantages of the VEGAMOUR website, but the convenience of using the Amazon mobile app is fantastic. So if you're a Prime subscriber who knows the Amazon delivery driver by name, it's a great, easy way to shop VEGAMOUR!
Imitation is the sincerest form of flattery and well, Amazon can be very flattering at times. To ensure you're getting authentic VEGAMOUR products on Amazon, be sure to shop directly from the Official VEGAMOUR Amazon Storefront. 
Who doesn't love a good in-store Sephora shopping excursion? VEGAMOUR's GRO, GRO AGELESS and HYDR-8 Collections are all available on Sephora.com and in many stores nationwide! (You'll still have to shop VEGAMOUR.com to get your hands on GRO+ Advanced products.)
Shopping your favorite hair products at Sephora is great because you can also grab your other beauty go-to's like makeup and skincare. 
While Sephora has fewer reviews than the VEGAMOUR site or Amazon, you can read how Sephora fans are using the products and how they compare to other high-end brands that the retailer carries. Plus, it was nice to see that VEGAMOUR products are certified clean by Sephora!
It's great that VEGAMOUR is available at beloved retailers like Sephora and Amazon. And you can always get all your favorite hair products right here on VEGAMOUR.com. This is where you'll find the brand's newest products and exclusive sales. Plus, you can save some extra cash by taking advantage of exclusive discounts and deals only available on VEGAMOUR.com.
More From VEGAMOUR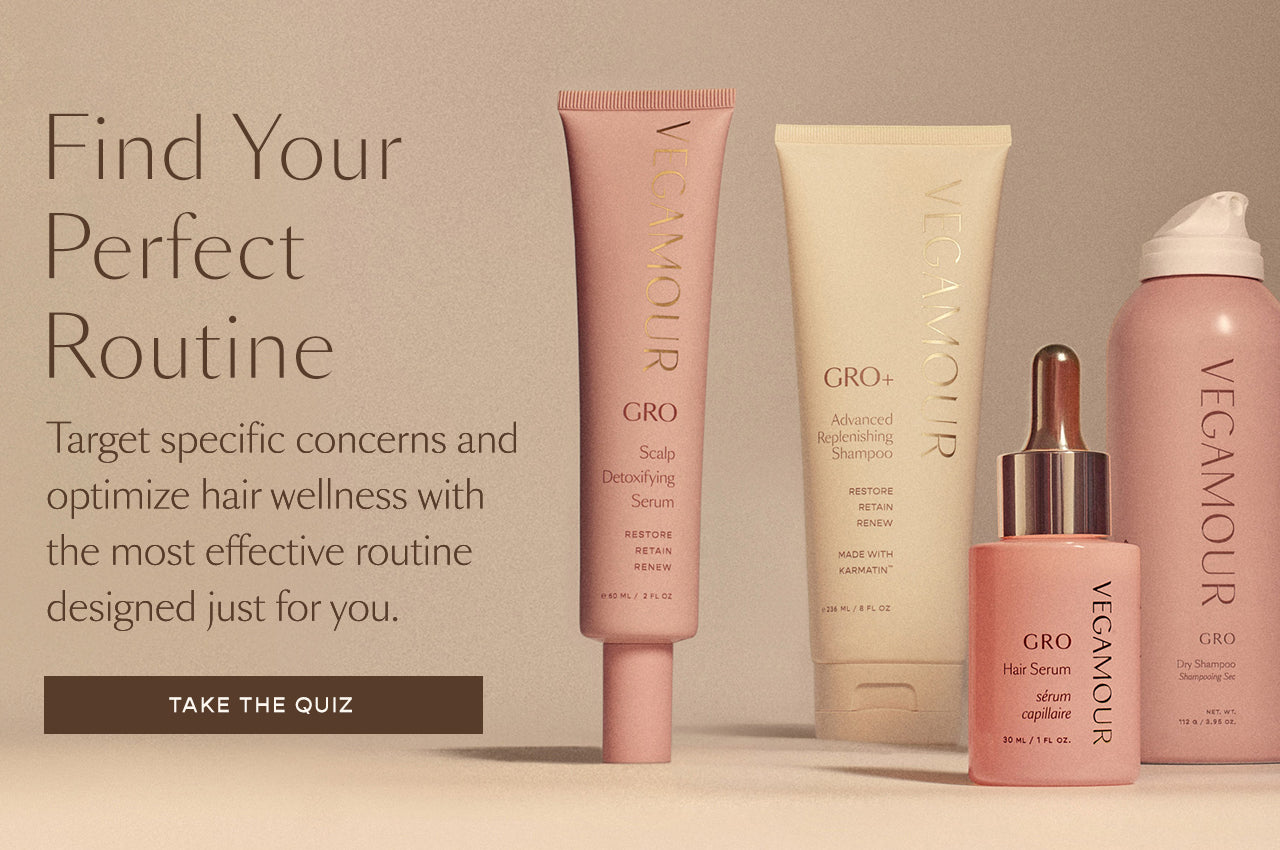 Disclaimer: Information in this article is intended for general informational and entertainment purposes only. It is not intended to constitute medical advice, diagnosis, or treatment. Always seek professional medical advice from your physician.