This Is the CBD Shampoo and Conditioner You've Been Waiting For
With the massive upswing in CBD's popularity, you likely already know that this popular cannabinoid helps with stress. And if you've researched hair loss, you probably also know that stress can be a major contributor (hello, telogen effluvium). So, how can CBD help with healthy, thicker, fuller looking hair? You've come to the right place.
VEGAMOUR's latest innovation in hair wellness is our GRO+ Advanced Shampoo and Conditioner with CBD and it's finally here for you to try. We've taken the power of Karmatin™ from our original shampoo and conditioner formula, added the stress-relieving and anti-inflammatory powers of CBD, then topped it off with the soothing scents of eucalyptus, lemon verbena and hyacinth.
This is the ultimate shampoo and conditioner set you've been waiting for! Why? Because CBD is an all-natural way to help support your body's natural balance while alleviating stress and fighting inflammation. Let's unpack what this means for growing healthy hair, plus learn more about the CBD hair products you should be using.
Stress, Inflammation & Hair Loss
Despite their bad rap, stress and inflammation are very important bodily responses that have been essential to our evolution as human beings. It's when our body's ability to keep these responses in check and functioning normally gets out of whack that long-term stress and inflammation can begin to have have nasty consequences on our health (and our follicles!).
Take stress, for example. In small doses, stress and its associated cascade of hormones (like cortisol) are key to getting us out of potentially dangerous situations, the famous "fight or flight" response. But when modern life is constantly throwing people, places or situations at us that our body then interprets as stressors, chronic stress develops and that can have a wide range of negative impacts on our bodies, and hair loss is one of them.
Inflammation is one of the body's first lines of defense. You can think of inflammation as kind of like first-responders in an emergency. It is the process by which the immune system recognizes and removes harmful and foreign stimuli and begins the healing process, or alerts you to an injury that needs attention. Inflammation can be either acute (right now) or chronic (ongoing), and both types of inflammation can result in hair loss.
Shop: The Best CBD Hair Products
Why Is CBD Good for Hair?
Not only are we starting to uncover the relationships between our hair follicles, CBD and hair growth, but the global body-wide benefits that CBD provides in relieving stress and fighting inflammation are all-natural ways to help support healthy hair growth and proactively combat hair loss.
CBD is also being investigated for other skin-specific benefits that could be beneficial to both our scalps and our follicles: from soothing chronic irritation, to regulating sebaceous glands, and even protecting skin from UVB rays. This is all thanks to an innate bodily system, called the endocannabinoid system or ECS, that is able to harness the benefits of CBD in an attempt to restore the body's natural state of physiological balance.
Small CBD Is Key!
Another key factor in making ours the best CBD shampoo and conditioner around is more than just the fact that we use CBD oil — it has to do with microencapsulation. We formulate with a CBD molecule that is literally smaller than the circumference of a human hair. This super-small, super-concentrated molecule penetrates deep into the scalp right to where all the hair magic happens: your follicles!
Decrease Inflammation & Relieve Stress In the Shower
Take a deep breath — literally. Chronic inflammation and stress are joined at the hip. Spending time outdoors in nature has been shown to reduce levels of the stress hormone cortisol in the body. That's exactly why forest bathing is such an innovative and natural way to relieve stress.
So where can you have a moment of forest rejuvenation without visiting an actual forest? Believe it or not, it's as close as your bathroom shower. To that end, VEGAMOUR set out to create the world's best possible CBD hair care products.
Read: What Is Forest Bathing? How the Japanese Relieve Stress Outdoors
Relax with the Scents of Eucalpytus, Hyacinth and Lemon Verbana
VEGAMOUR's GRO+ Advanced Shampoo and Conditioner are formulated with the precious extracts of eucalyptus and lemon verbena, both of which have therapeutic benefits all their own.
Lemon verbena contains a class or aromatic compound called terpenes, and you're already well acquainted with these compounds because they are everywhere in the natural world! When you chop rosemary or zest an orange you're enjoying terpenes. Lemon verbena contains limonene, well known for its mood boosting, anti-inflammatory and antioxidant benefits (to name but a few).
Eucalyptus contains aromatic compounds called phytoncides. When these essential oils are inhaled — say, in a steamy shower —the phytoncides can have positive impacts on our stress hormones, immune response and on our quality of sleep.
The result of inhaling phytoncides — whether hiking or nourishing your scalp and hair with GRO+ Advanced Replenishing Shampoo and Conditioner or GRO+ Advanced Scalp Detoxifying Serum — is reduced stress and anxiety and improved immune response to infection. Combined with CBD, eucalyptus and lemon verbena will up not just your hair wellness, but your general health and wellness game! Bonus: add our new GRO+ Advanced Scalp Detoxifying Serum to the mix to take your hair wellness routine to the next level.
The GRO+ Advanced Replenishing Shampoo and Conditioner set is also full of essential fatty acids, including omega-3, which can help nourish the scalp while also taming inflammation. This is why we recommend using both products on the scalp and working the product through the hair strands. Massaging both the shampoo and conditioner into the scalp, using either the fingertips (not the fingernails) or our scalp massager, dissolves any residue that constricts and blocks the follicles and helps to keep the scalp in its growth or anagen cycle.
Because they are sulfate-free, VEGAMOUR's GRO+ Advanced Shampoo and Conditioner are the best CBD products for all hair types, including color-treated hair. Plus, they offer the invigorating hair and scalp benefits of the hemp plant.
Also: I Tried CBD Hair Serum and Here's What Happened
Enjoy the Power of Plants
The GRO+ Advanced collection is truly are a garden of delights for anyone seeking to grow a head of healthy, thick, full, gorgeous hair. Plus, you can choose from a few different kits or single items, including:
The botanical cocktail of CBD from hemp extract, eucalyptus, lemon verbena, tallowwood, aloe vera and geranium will not only make your shower experience a little more soothing, but it will tame scalp irritation and support follicles so that healthy growth can naturally follow. 
More From VEGAMOUR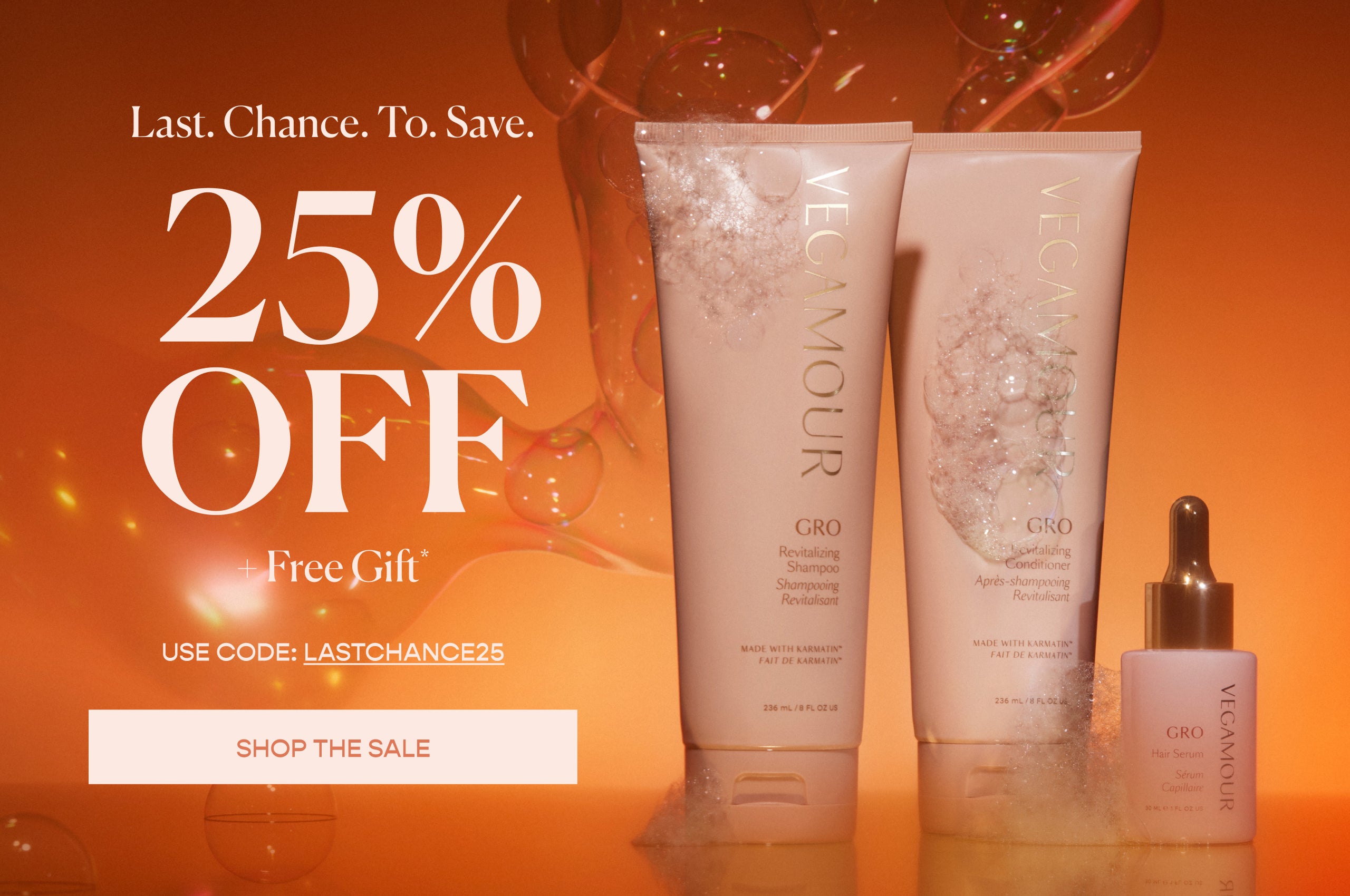 Disclaimer: Information in this article is intended for general informational and entertainment purposes only. It is not intended to constitute medical advice, diagnosis, or treatment. Always seek professional medical advice from your physician.