Here's How to Care for Your Hair After Going Black to Blonde
Changing your hair from dark to light in the blink of an eye might be fun — but in reality, changing the color or texture of your strands requires careful attention and expert advice.
VEGAMOUR spoke to a hair stylist to find what happens when you bleach dark hair and tips for care. Plus, find out what hydrating, color-safe hair products you should use after going from black to blonde.
Black to Blonde: What's the Process
To turn your black hair blonde, consider what the hair has been through previously. Have you been pouring black dye over your strands for years? Or are you dying your natural hair color for the first time? New York salon owner Jessica Shults explained, "To go from black to blonde, the first factor to consider is whether the hair is black naturally or from hair color. It will be much easier to turn blonde if it's black naturally. Sometimes with a cheaper at-home color product, it is impossible to transition to blonde."
If you start the process with naturally black tresses or brown hair, chances are, an experienced colorist will be able to lift your strands shades lighter without causing major damage. Changing the color of your hair is a science, and without a trip to the hair salon, you'll likely struggle.
It is possible to bleach virgin black or brown hair to achieve an all-over, even blonde in one session, but dyed black hair is complicated to work on. Black hair dye can stain the strands, and you might notice reddish or orange tones as the bleach lifts.
A major lightening process on dark-dyed hair will probably take more than one session, and Shults said, "Typically, three highlighting sessions are my preferred amount to protect the health of the hair while still getting somewhat fast results."
Shop: HYDR-8 Collection
Different Bleaching Methods
Before transitioning to blonde hair, your strands must be in the best health possible. Someone with heavily processed, permed or chemically relaxed hair should avoid the bleach altogether. If you don't have virgin hair, consult with your stylist about whether your hair is a candidate for bleaching.
Here are the different ways to bleach hair.
All-Over Bleach
Using a tinting brush and wearing gloves to protect their skin, your colorist will paint bleach onto every strand to lighten it. All-over bleach contains ammonia and hydrogen peroxide, which can cause damage if left on too long or applied incorrectly.
Add Foils
"You can put bleach on as an all-over lightener, but you won't have the extra heat you get from foiling," said Shults. "The foil helps by conducting extra heat, which in turn can provide more levels of lift when trying to go blonde."
Try Balayage
The balayage technique of hand painting certain strands and keeping the roots dark can cause comparatively less damage than bleach. It's a more natural look and could be an excellent option for those with black hair or previously used hair dye.
Highlights
Classic highlights will change your look without needing a complete bleach. For example, honey blonde tones will compliment brown hair, and a mild tone change probably won't cause intensive, long-term damage.
Natural Techniques
If you have blonde ambition but hate the thought of harshly bleached strands, the natural route might appeal to you. Lemon juice contains citric acid, which makes it a natural agent and a gentler way to bleach strands. But lemon juice won't be strong enough if you're craving a platinum-blonde look.
Also: Should I Bleach My Hair? 5 Things to Consider Before You Commit
What Factors Will Impact the Process?
Bleaching isn't a one-size-fits-all process. It dyes the strands by opening the hair cuticle to dissolve any existing color, and your hair type plays a part. The longer you leave the dye on, the more keratin or protein bonds are broken down and destroyed.
There are 10 bleach levels to lift and lighten dark hair, with the lightest level being platinum blonde. Jet black and dark brown hair contain a high amount of melanin, the pigment that gives the hair its natural color — and bleach lifts that away. Here are some factors that can impact the bleaching process:
Hair Porosity 
Hair porosity matters, and strands with high porosity (absorbs moisture easily) tend to bleach quickly — but this hair type is also prone to damage, so it might be best to bleach over several sessions to achieve a lighter level.
Hair Texture
"Finer hair is more fragile, so you need to take a more gentle approach to lighten the hair, whereas coarse hair can handle something more aggressive without compromising the hair's health," said Shultz.
Product Strength
Depending on the bleaching agent's strength, you may need three or four sessions to dye black hair blonde. It's better to use weaker products and complete the process over several sessions rather than stripping the strands of color in one hit.
Duration of Application
Leaving the product on for a longer development time will turn blonde hair lighter. But processing the hair for an unnecessarily long time can cause hair loss, so it's important to set a timer.
Dos and Don'ts After Bleaching
"The ideal hair care routine is to wash your hair about three times a week with a moisturizing shampoo. Once your hair has reached a blonde level, you should use a purple shampoo to maintain the color about one to four times per month," said Shultz.
Here are some more do's and a few don'ts.
Do's
Bleached hair lacks moisture, so it's important you wash your hair with gentle products formulated without harsh hair ingredients, like sulfates. Additionally, regularly applying a hair mask will help keep strands soft. Our HYDR-8 Essentials Kit, which contains HYDR-8 Hydrate and Repair Shampoo, HYDR-8 Hydrate and Repair Conditioner and HYDR-8 Deep Moisture Repair Mask, is the perfect solution to help hydrate, smooth and protect bleached strands — all while promoting a glass-like shine.
Keep hair follicles happy by massaging the scalp to increase blood supply, so the hair roots stay nourished and hydrated.
Choose hairstyles that are gentle on the hair as much as possible, and use cool water to rinse your hair after washing to seal in moisture.
Don'ts
Avoid harsh shampoos and conditioners that contain sulfates, parabens and silicones.
After bleaching, your hair is vulnerable, so it's best to avoid chemical agents. Avoid constant heat styling. Avoid curlers and straighteners for two to three weeks after bleaching, and don't forget to apply a heat protectant. Bleached strands are prone to thermal damage, so don't forget to wear a hat or wrap when you go out in the sun.
More: How to Hydrate Hair After Bleaching It
Treat Bleached Hair with Extra Care
Bleaching dark brown or black hair can be a really fun way to upgrade your look, but approach the process with care. Work with a good colorist and be prepared for the process to take time. If the right steps are taken, you can achieve the perfect blonde shade while maintaining the integrity of your hair.
Care for strands post-blonde by using color-safe, hydrating formulas, including a weekly hair mask, to keep your new lighter hair hue looking and feeling shiny, soft and fabulous!
More From VEGAMOUR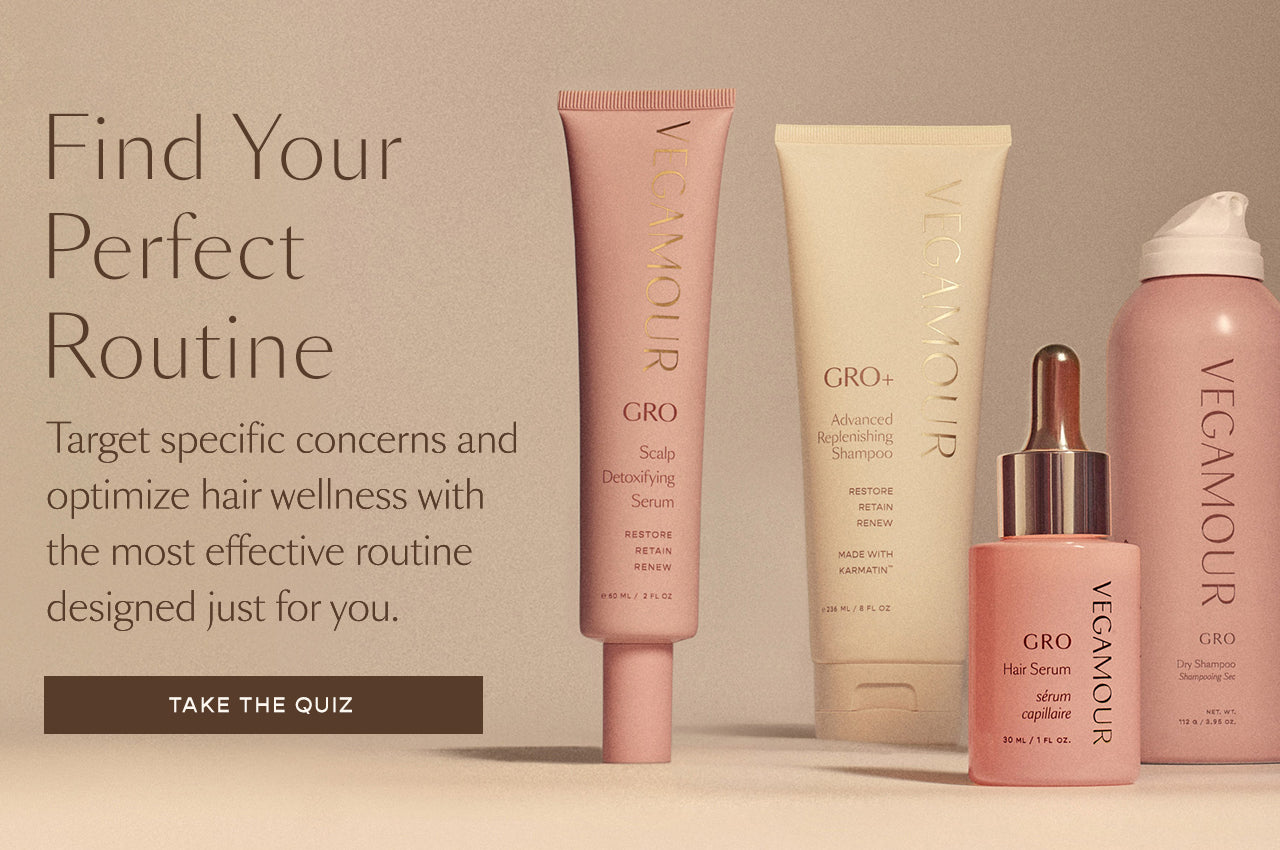 Disclaimer: Information in this article is intended for general informational and entertainment purposes only. It is not intended to constitute medical advice, diagnosis, or treatment. Always seek professional medical advice from your physician.