Why You Shouldn't Use Regular Conditioner as Leave-In Conditioner — And What to Use Instead
When it comes to shopping for hair care products, it can be tempting to want to simplify things. There are so many styling products, shampoos and conditioning agents out there. Do you really need to get separate formulas for your regular conditioner and leave-in conditioner?
Here's everything you need to know about how to properly condition your hair — plus, find out what leave-in conditioner you should really be using to deeply hydrate and moisturize your strands.
Regular vs. Leave-In Conditioner: What's the Difference?
While their names are similar, there's actually a major difference between regular and deep conditioners. And if you use the wrong one, you could experience scalp irritation or even damaged hair!
"Conditioner and leave-in conditioner actually have different purposes, and depending on your hair and preferences, you can use both in your hair care routine," said beauty specialist Anne-Marie Faiola.
Many people attempt to swap out conditioning types in an effort to save money, but doing so will cost you in the long run. While both leave-in conditioner and regular conditioner have the word "conditioner" in the name, they're actually each designed to address a specific hair care need and have dramatically different formulas.
What Regular Conditioner Does
Regular conditioner contains a powerful dose of moisture designed to be soaked in quickly and efficiently by your wet hair shaft. Typically, directions on the bottle tell you to massage conditioner through your strands, let soak for a few minutes while you enjoy your bath or shower and then rinse thoroughly before you dry off. Faiola said you should leave regular conditioner in your hair for just a minute or two before rinsing it out.
"Regular conditioner is designed to be rinsed out and typically uses a heavier dose of moisturizing and protective ingredients," explained Faiola. "It helps to restore moisture removed by exposure to the environment and due to shampooing.
What Deep Conditioner Does
In contrast, deep conditioner is specifically formulated to protect hair over the long term. Sealing off your strands from environmental stressors, it locks in moisture without overloading strands, keeping hair glossy and frizz-free.
Shop: HYDR-8 Collection for Dry & Damaged Hair
What Leave-In Conditioner Does
"Leave-in conditioner is typically much lighter and is used to protect hair between showers and to help detangle and make hair more manageable," Faiola said.
See: How to Moisturize Dry Hair
How Long Can You Leave Conditioner In Your Hair?
Leave-in and rinse-out (regular) conditioners are clearly very different from each other, but is it really such a big deal if you swap them out? According to Faiola, it's better not to risk it.
"When you leave regular conditioner in, it can actually cause buildup on your hair, which may weigh down your hair and leave it dull," she explained. "Because many conditioners have a slightly acid pH, they can also lead to dry hair and breakage when left on long term. This is why leave-in and rinse-out conditioners have different formulations."
In addition to increasing hair breakage, using a rinse-out conditioner as a leave-in product can cause a condition called hygral fatigue, where hair shafts swell due to the absorption of excess water. This damages hair cuticles, leaving your hair feeling dry, brittle, and even sticky or gummy to the touch. Fine hair is especially prone to this condition, so make sure you rinse your hair thoroughly after conditioning to be safe.
Using rinse-out conditioner as a leave-in substitute can also cause your hair to attract dirt and weigh down your strands, forcing you to increase the number of times you wash your hair during the week and leading to even dryer, more damaged strands.
But what if you're standing in the shower, staring at an empty jar of your favorite leave-in conditioning product? Is it really so bad to use a little rinse-out as a temporary substitute?
Faiola said that swapping them out once in a while is OK, but to make sure to tread lightly and not use too much conditioner.
"You can use regular conditioner as a leave-in if you're in a pinch, but it's best to dilute it first," she said. "Just dilute your conditioner at a one-to-one ratio with water in a spray bottle, and add to your hair, starting at the root and working down to the tips."
If you decide to apply regular conditioner through the spray-on method Faiola recommends, apply it to clean, damp hair. And don't forget to order more leave-in conditioner once you're done!
Finding the Right Conditioner for You
Ideally, your hair care routine should incorporate both leave-in and rinse-out conditioners, so you'll be able to reap the benefits of both formulations. But how do you know which conditioner is right for you? And how do you use it once you find it?
The best regular hair-moisturizing routine involves using a hydrating shampoo and conditioner that are formulated to lock in intense moisture that lasts long after you rinse. VEGAMOUR's HYDR-8 formulas bond to your strands, controlling frizz, reducing breakage and hydrating your hair. The result is hair that's shiny, soft and manageable!
For more intense hydration, swap out the hydrating conditioner for our deep moisture repair mask about once a week. And to detangle, fight frizz and tame flyaways on either wet or dry hair, our HYDR-8 Leave-In Conditioner provides weightless hydration and protects hair from heat damage, up to 450 F.
Why Conditioner Matters
The type of conditioner you use each week does more than temporarily moisturize your strands. In fact, it can actually play a major role in the health and appearance of your hair over the long term. Improperly moisturized hair is more likely to suffer from breakage, brittleness and a lackluster appearance.
The bottom line is that you shouldn't use regular conditioner as a leave-in conditioner. It might be OK to use it in a pinch if you dilute it with water and spray it on as Faiola recommended, but you should never rely on this method as a regular routine.
Instead, invest in the separate, targeted products you need to keep hair hydrated, fortified and frizz-free. It's one of the best things you can do for your strands. So what are you waiting for? It's time to get your hair on the road to peak condition!
More From VEGAMOUR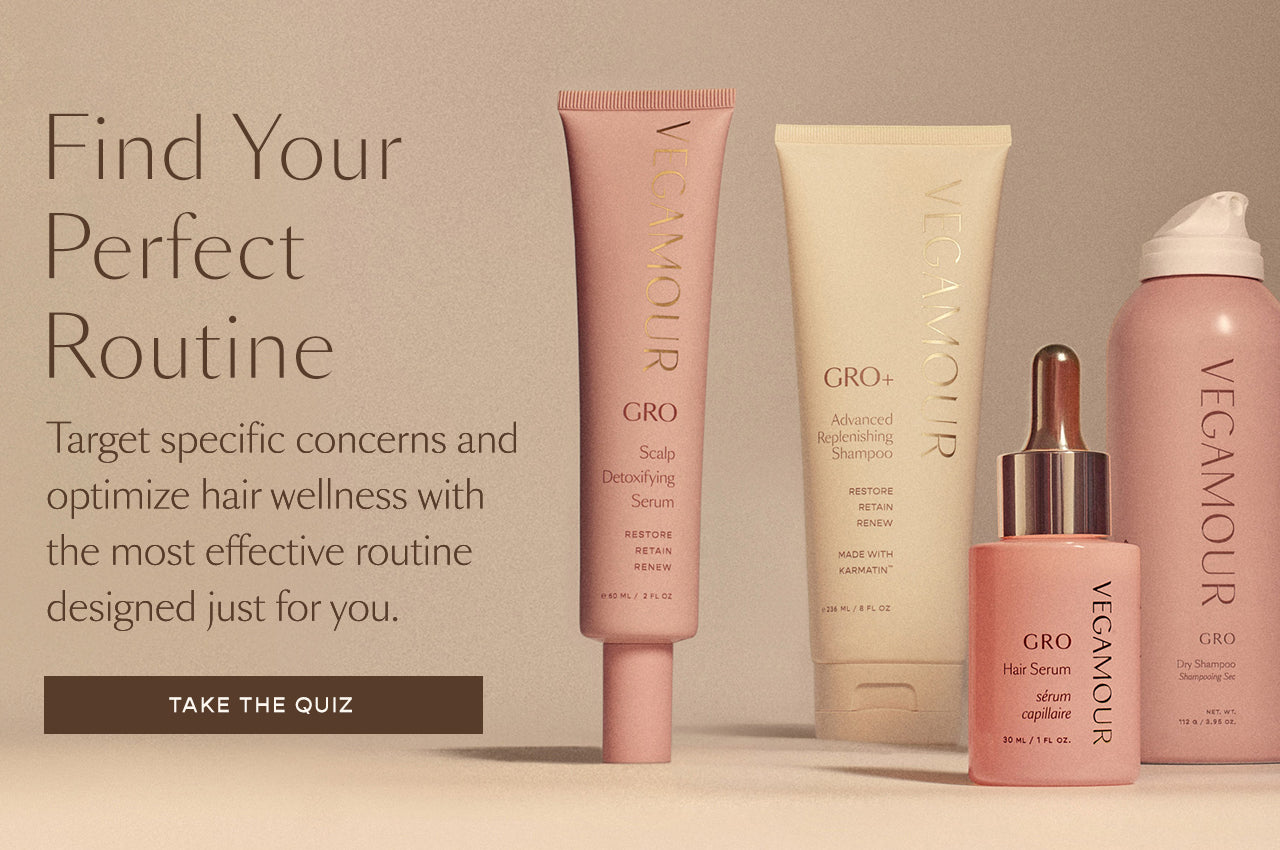 Disclaimer: Information in this article is intended for general informational and entertainment purposes only. It is not intended to constitute medical advice, diagnosis, or treatment. Always seek professional medical advice from your physician.