GRO Brow Serum Is My Secret Beautiful Looking Brows
Let's talk brows. After an unfortunate threading stint during the era of ultra-thin brows, my eyebrows have never quite been the same. Despite my best makeup efforts, brow powders or gel always seem to get everywhere but my natural arches, leaving less-than-desirable results.
So, naturally, I was excited to try VEGAMOUR's best-selling brow serum. Read on for my experience — plus, find out what products you should be using for thicker, fuller-looking brows.
Benefits of GRO Brow Serum
Think of brows as a statement accessory — they're as essential to your overall look as your hair. And now that thicker eyebrows are popular, there are plenty of volumizing serums out there, promising to fix the damage done by overplucking, waxing and threading. Yet some may contain chemicals and other potentially irritating ingredients, ruling them out for people with allergies or sensitive eyes.
I'm happy to say I've finally found the perfect solution to my brow troubles! GRO Brow Serum, formerly known as vegaBROW Volumizing Serum, taps into nature to help you get those envy-inducing bold brows — and you'll never have to worry about harsh chemicals or unpleasant side effects. As a contact lens wearer with somewhat sensitive skin and eyes, this serum is right up my alley!
Here's a rundown of the benefits of GRO Brow Serum:
Contains a polyphytobase complex with active phytomolecules, biotin and zinc, which are essential for healthy hair follicles.
Natural formula that's safe for everyday use, with no known toxins or hormones.
100% vegan and cruelty-free
Effective, fast, visible results in as soon as 30 days
And, if you're interested, you can elevate your eyebrows even more with GRO+ Advanced Brow Serum. This eyebrow serum includes all the same great, natural ingredients of the original serum, plus the addition of micro-encapsulated, full-spectrum hemp.
This concentrated cannabidiol taps into the power of hemp to work alongside powerful phyto-actives, such as mung bean and red clover, to quickly penetrate and soothe skin, supporting and encouraging visibly fuller brows.
Shop: GRO Lash and Brow Kit
How to Build a Brow Wellness Routine
Let's be real: Bold statement brows are a look that makes people notice. Yet, going overboard with makeup can leave unnatural-looking results in its wake. That's why this brow serum is genius because it can help you achieve the results you want naturally!
Whether one brow is more sparse than the other (like mine) or you're simply wondering if it's even possible to encourage thicker looking eyebrows, here's how to support thicker and visibly fuller brows using GRO Brow Serum. It's simple, straightforward forward and virtually foolproof to apply!
Establish a consistent daily routine. It's recommended to apply the cruelty-free serum twice daily for the first two months, followed by switching to once a day, morning or evening.
Be sure brows and the surrounding skin are makeup-free and clean. Oils can interfere with absorption, which may impact the efficacy of the serum. In the AM: Apply to clean, dry skin, before your makeup routine. In the PM: Apply after washing the face and completing all skincare.
Gently apply serum along the brow line, holding the wand vertically. This allows you to treat the entire arch area, getting into each individual hair.
Read: Get Thicker Brows With These 10 Tips
My GRO Brow Serum Review: It's a Yes for Me!
I followed the instructions for application to the letter. And after consistent, evecorrect use of GRO Brow Serum, I'm happy to report my wow-worthy brow results were well worth it! My once-thin brows were noticeably more thick, fuller and accentuated after about six weeks.
And it's so easy to use! The brush tip is similar to a brow mascara wand, and its shape makes it nearly impossible to miss coating individual hairs. Plus, the best part is that now, on most days, I can completely skip any brow powders or gels in favor of simply brushing my brows upward to mirror the appearance of even more enhanced fullness. And if I have a special occasion to attend or will be on camera, I can complete the look of the ultimate fluffy brow with just a few strategically-placed strokes of my brow pencil.
Read: 5 Tips if You're "Losing" Your Eyebrows
Brows That Wow — Other Real Results!
Don't just take my word for it — here's what other GRO Brow Serum users have to say about their experiences:
"I remember my baby brother telling me I don't have eyebrows. That was 35 years ago. I started shading in my brows, but it is really easy not to have a natural look. I decided to try this, and it seems to be working; some of them are now long, and I have to trim them. That has never happened before." - Tracy C.
Make GRO Brow Serum Part of Your Routine
As part of the GRO Collection of hair wellness products, GRO Brow Serum is bolstered by the same powerful, natural ingredients like biotin that make hair visibly fuller and thicker. Plus, it works perfectly paired in tandem with other serums to maximize your hair wellness routine.
For me, the brow serum, lash serum and hair serum are all as important as my skincare serums. And, for those seeking an affordable discount code, VEGAMOUR offers an amazing Subscribe & Save program that helps you save money and automatically delivers your favorite VEGAMOUR products to your door, so you won't have to ever worry about running out!
Better Brows Just Ahead
You don't have to settle for sparse, barely-there brows anymore. Instead, go bold by opting into healthier, natural alternatives to traditional brow serums, and watch your arches visibly transform in as soon as 30 days! And, even better, after four months of consistent use, some subjects using GRO Brow Serum saw a 94% greater increase in density and volume — talk about brows that wow!
Pro tip: Integrating GRO Brow Serum into your regular self-care routine is a great way to maintain existing, healthy brow hair while also encouraging visibly thicker, fuller arches! Here's to better brows ahead! 
More from VEGAMOUR
Photo credit: cottonbro studio/Pexels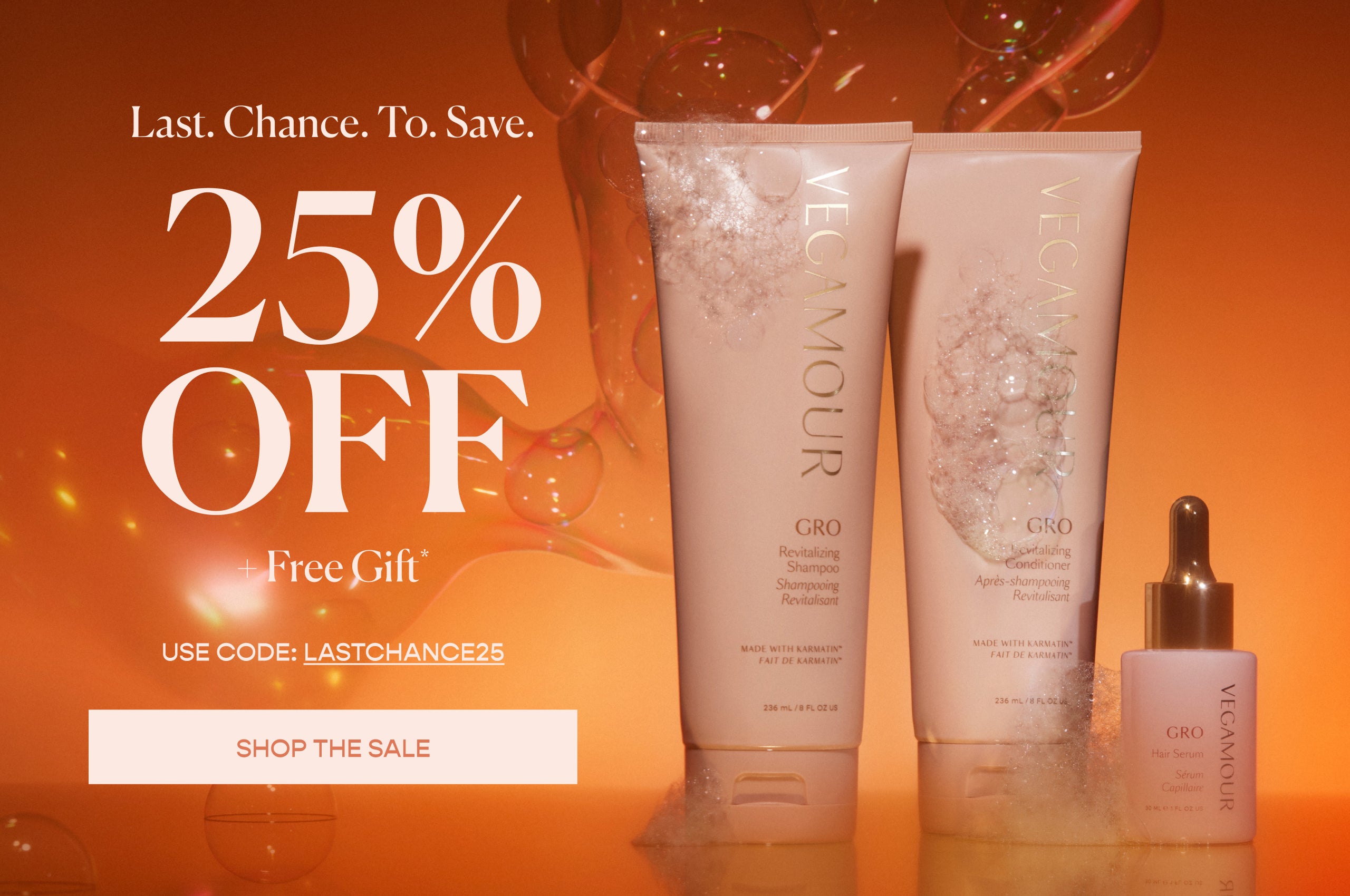 Disclaimer: Information in this article is intended for general informational and entertainment purposes only. It is not intended to constitute medical advice, diagnosis, or treatment. Always seek professional medical advice from your physician.