Here's What You Need to Know About Hair Rebonding
If you're prone to having frizzy or unruly hair, then you might be intrigued by the idea of hair rebonding. Also known as chemical straightening, this process helps restructure the bonds of your hair to make it smoother and straighter, but is it worth the time, cost and possible chemical damage? Read on to find out more about the pros and cons of hair rebonding treatment and if it works. Plus, discover the best products for nourishing your hair and taming frizz naturally.
Understanding Hair Rebonding
Hair rebonding is a chemical treatment used to straighten frizzy, curly or wavy hair. In the process, the treatment alters the hair structure and makes it straight. Hair rebonding is expensive and can take several hours to complete. So, is it worth it? Hair expert Ben Clarkson of New Hairline chimed in to explain the treatment process, risks and rewards.
"Hair rebonding is a chemical procedure that changes your hair's natural texture to help you achieve a sleek, silky, straight look," he said. "This technique involves chemically breaking natural bonds in the hair and then rearranging the bonds in a different way to give your hair a new look."
Clarkson explained that proteins make up your hair and are linked together by disulphide bonds, which give your hair its structure: straight, curly, wavy, or coily. "[Rebonding] is a technique that relaxes your hair bonds so that they can be restructured," he said. "Your hair will begin to look straight and frizz-free near the end of the process."
Related Reading: How to Make Thin Hair Look Thicker
The Hair Rebonding Process
According to Clarkson, this hair treatment begins with your stylist cleaning the scalp and hair shaft with a mild shampoo. "Depending on the length and volume of your hair, the rebonding procedure could take 3-8 hours," said Clarkson.
Your hair will then be dried naturally so the stylist can see your natural hair texture, although Clarkson explained that in some cases a stylist might choose to blow dry it. "Your hair will then be divided into sections to ensure that no strand of hair is overlooked," he said. "[Then] every section of your hair will be coated with a relaxant, using thin plastic boards, which will help keep your hair straight. The plastic boards ensure that every strand of hair is completely covered in the product. The cream is applied for approximately 30 minutes."
If you have extra frizzy, unmanageable hair, Clarkson indicated that a stylist might choose to leave the hair smoothening product on for longer than 30 minutes.
"[Next] your stylist will steam your hair for 30-40 minutes, depending on the structure and texture of your hair," he said. "After rinsing and blow drying your hair, a keratin lotion will be applied, and your hair will be sectioned again."
To stabilize the new bonds in your hair, a neutralizer is then applied to all sections of hair and this product will be left on for another 30 minutes or so before being rinsed off.
"A serum will be applied after rinsing and blow-drying your hair again," Clarkson said. "After that, your hair will be straightened with a flat iron."
Read More: Read This Before Getting a Brazilian Blowout
Risks and Possible Damage
Most people know that heat styling and chemicals are particularly damaging to the hair cuticle and strands. So, is sporting rebonded hair bound to give you a lot of hair damage? Clarkson explained further.
"Every chemical treatment has its own set of drawbacks," he said. "Some of the most common side effects are hair breakage, damage and dryness. The use of harsh chemicals and heat during the procedure may harm your scalp, hair, and growth."
Clarkson warned that chemical treatments could harm the hair. If you have weak hair, it could break as a result of hair rebonding. "The chemicals used in the procedure may irritate your scalp as well. If you have sensitive skin, consult with your stylist before proceeding with the procedure."
Even though some are advertised as formaldehyde-free, most rebonding treatments risk exposing clients to some level of formaldehyde during the hair rebonding procedure.
If you don't want to get a hair straightening treatment but still want to achieve straight hair, there are a few alternatives. Some stylists might suggest a keratin treatment, which is a bit less harmful than a full-blown chemical straightening treatment. However, keep in mind a keratin treatment is not vegan, if that's something you prioritize in your beauty routine.
Regardless, the more natural your hair treatment is, the healthier your hair will be. Harsh chemicals should be avoided whenever possible, since they can often lead to hair loss and damaged hair.
Natural Alternatives to Hair Rebonding
Attempting to do any kind of hair rebonding treatment at home is not recommended. It's really something that should be left to the pros. "I honestly wouldn't recommend anyone to go through with a hair rebonding procedure on their own at home," Clarkson warned. "There is just way too much risk involved."
While it's not advisable to use chemical hair relaxers at home, there are ways to upgrade your hair care regimen to give you smoother and glossier hair. One of the best ways to do that is to use a shampoo and conditioner moisturizes and hydrates the hair. This can give you that sleek, glossy look without exposing your hair roots and shaft to damaging chemicals.
VEGAMOUR'S HYDR-8 Shampoo and Conditioner Kit is a cleansing and conditioning combination enhanced with clinically proven and clean plant actives to cleanse and nourish hair. VEGAMOUR's proprietary Karmatin™ — the first-of-its-kind vegan keratin — helps provide you with your sleekest, shiniest and healthiest hair yet. The shampoo cleanses the scalp and hair without stripping your hair follicles of the moisture that is key for optimal hair health and appearance. Wild harvested marula oil, as well as organic murumuru butter and ximenia oil help to condition, moisturize and hydrate the hair while fighting off damaging free radicals. This shampoo and conditioner pair is suitable for all hair types including frizzy and unruly hair.
After drying and styling your hair, finish your look by applying a few drops of VEGAMOUR'S Pure Marula Oil, which will further moisturize the hair — all while giving it the same kind of sleek and shiny appearance you'd get from any keratin or relaxing treatment.
To take your routine to the next level for optimal shine, use a deep conditioning mask that hydrates and nourishes hair at least once a week. HYDR-8 Deep Moisture Repair Mask is the ideal addition to a self-care routine for a natural alternative for glossier strands.
Read More: How to Hide Female Hair Thinning In the Front
The Takeaway
Hair rebonding can work for those with frizzy or unmanageable hair but it should not be used by someone who already has damaged or chemically treated hair. The process is expensive, time-consuming and runs the risk of exposing you to chemicals that can harm you and your hair.
Whenever possible, it's best to use all-natural, salon-quality products that nourish and nurture the hair. It's entirely possible to have sleek, shiny, luscious hair without chemical treatments. If you think that hair rebonding is something you might want to try, be sure to talk with your hairstylist first so you can understand the benefits and risks to help you decide whether this treatment is right for you.
More From VEGAMOUR
Photo credit: Capuski/iStock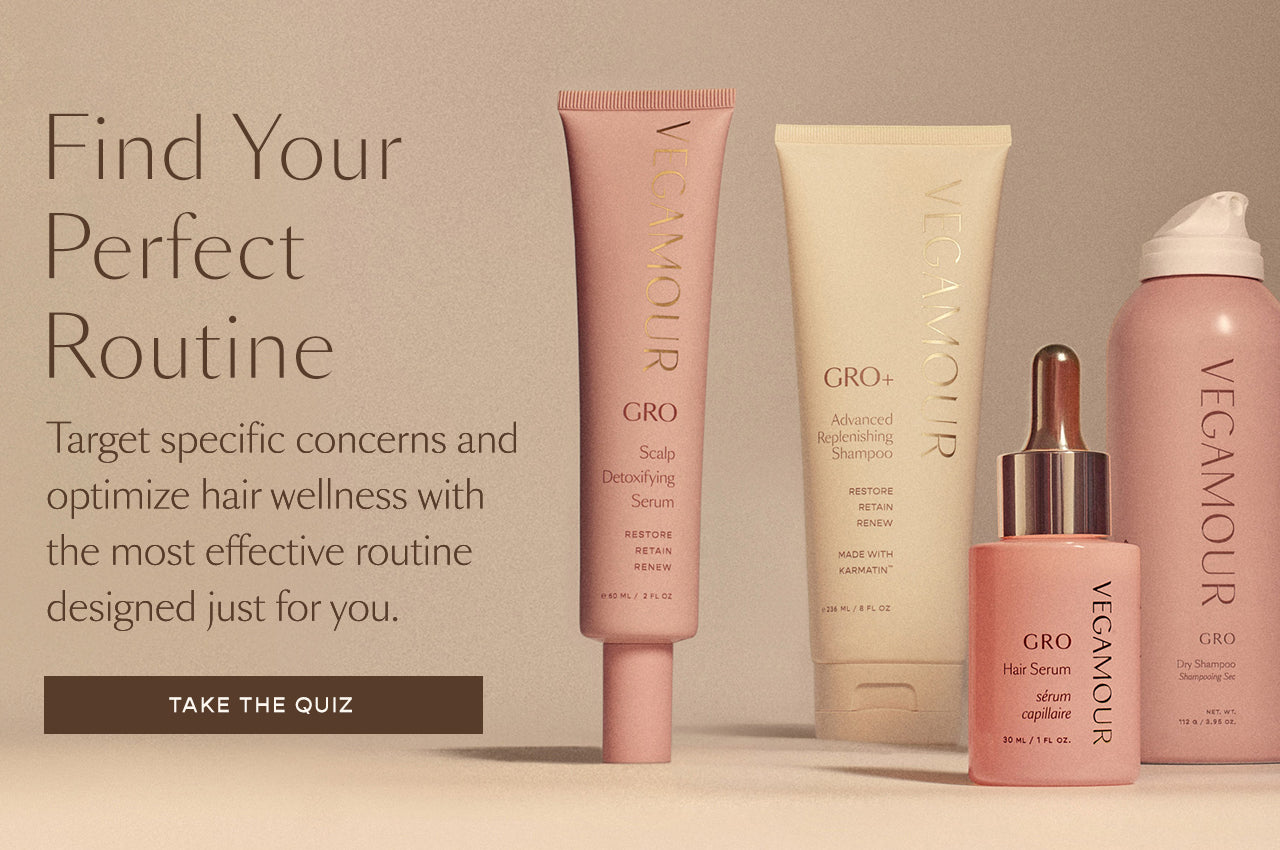 Disclaimer: Information in this article is intended for general informational and entertainment purposes only. It is not intended to constitute medical advice, diagnosis, or treatment. Always seek professional medical advice from your physician.