How to Apply VEGAMOUR Lash and Brow Serums
The eyes may be the window to the soul — but the brows and lashes that frame them are equally as important! Think: Your eyes are centerstage and your brows and lashes act as the curtain that spotlights them. And, when it comes to your precious peepers, including your eyelashes, which protect the eyes from debris, health is a top priority.
Whether you want to dial up the drama with mile-long, fluttery fringe, go for bold with your brows or simply want more lush lashes and to bolster your brows, choosing natural alternatives to traditional brow and lash serums is a healthier option. That's exactly where getting gorgeous brows and lashes — the natural way — comes into play. Enter VEGAMOUR eyebrow serums and lash serums, which harness the power of plants rather than potentially harmful chemicals, to boost your brows and lashes.
VEGAMOUR Lash and Brow Serums
Hair serums and foams for your scalp aren't the only VEGAMOUR products designed to boost hair health. Eyebrow and lash serums, some of which contain full-spectrum hemp oil, are also on the beauty menu.
Both of VEGAMOUR's vegan lash serums, including GRO Lash Serum (formerly called vegaLASH), contain plant actives such as mung bean and red clover, to promote fuller, thicker-looking lashes. Plus, the GRO+ Advanced Lash Serum is fortified with microencapsulated CBD to soothe skin and create the perfect environment to support denser, healthier lashes.
When it comes to achieving brows that wow, you can opt for VEGAMOUR's GRO Brow Serum (formery called vegaBROW) and GRO+ Advanced Brow Serum. Both products contain a unique polyphytobase complex with zinc and biotin to create healthy hair follicles and encourage fuller brows. The advanced formula is fortified with skin-soothing CBD, just like its lash counterpart.
Double Up: GRO+ Advanced Lash & Brow Kit
How To Apply VEGAMOUR Lash Serums
For best results, it's recommended to apply your favorite VEGAMOUR lash serum of your choice twice per day, both in the morning and evening. Here's how:
Begin with clean lashes. Remove any mascara and/or eye makeup before application.
Apply the serum along the lash line (do not apply directly on the lashes) in the same manner in which you would apply a liquid eyeliner.
If desired, repeat along the lower lash line.
In the morning, once the serum has absorbed completely, apply eye makeup as normal.
Now This: How To Grow (or Regrow) Your Lashes
How To Apply VEGAMOUR Brow Serums
Applying your favorite VEGAMOUR brow serum is just as easy. Follow these steps:
Start with clean skin. Oil-based products on the skin can keep the serum from absorbing properly, so be sure to wash your face with a gel or cream cleanser prior to application.
Apply the serum directly to your eyebrows, using upward strokes with the soft-tip brow wand.
For best results, apply twice a day, in the morning and the evening.
After the AM application, you can apply any brow makeup normally once the serum has fully absorbed.
Related: You Can Grow (or Regrow) Your Eyebrows — Here's How
Be Patient
Patience is a virtue. Good things take time — and that goes for achieving visibly fuller-looking lashes and brows, too. When using VEGAMOUR eyebrow serums and lash serums, some people see results in as early as two weeks, but on average, it takes six to eight weeks. Follow the instructions by applying the lash and brow serums consistently, twice a day, and you'll be on your way to beautiful lashes and brows!
More From VEGAMOUR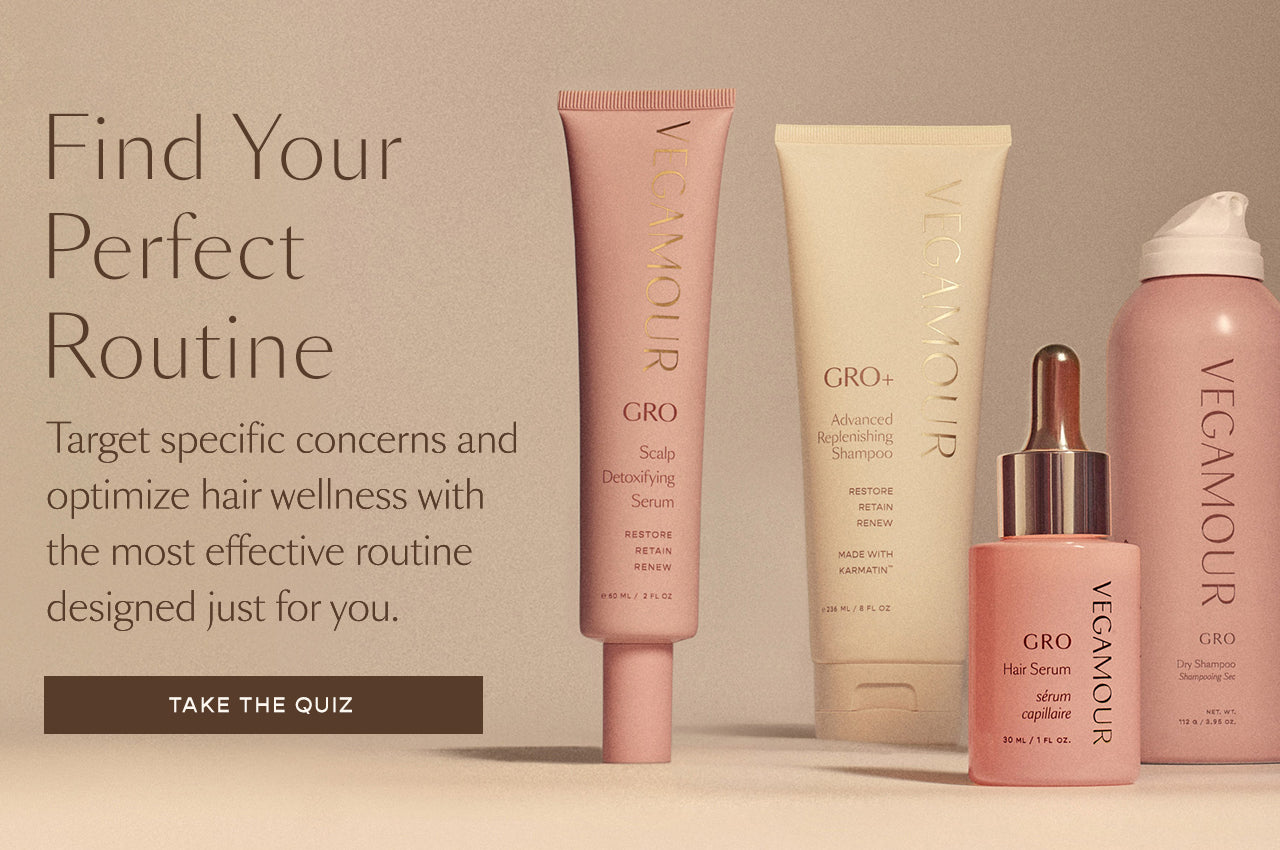 Disclaimer: Information in this article is intended for general informational and entertainment purposes only. It is not intended to constitute medical advice, diagnosis, or treatment. Always seek professional medical advice from your physician.