How to Do Your Eyebrows Based on Your Natural Shape
The secret to flattering, face-shaping eyebrows is much more obvious than you think: instead of aiming for a look completely different from your current one, enhance what's already there. That's right — if you want to know how to do eyebrows as expertly as the celebrities, the best shape to use is almost always your natural one. Even if your brows have been looking a little less than stellar lately, you can still reclaim your natural, stunning shape for timeless beauty with the help of some beauty tools you probably already have and a high-quality, natural eyebrow serum.
How to Do Your Own Eyebrows For Every Brow Shape
What eyebrow shape are you, and how can you make your brows look great with your natural shape? The following five shapes will help you learn how to do eyebrows in a way that best flatters your gorgeous self. Take a look at these celebrity brows to find the shape that's closest to your natural shape (not the shape you create with an eyebrow pencil) and follow the tips to enhance your natural brows.
Here are the five most common eyebrow shapes and tips for how to enhance each eyebrow look:
Classic Brows 
Less is more, according to Patrick Ta, renowned makeup artist for supermodels such as Emily Ratajkowski and Adriana Lima. Start at the bottom of your brow with a brush, flicking upward toward the arch, only applying filler where necessary, he tells Glamour UK.
For those who have classic brows with thick or wayward hairs (that you deem uncontrollable), use brow mascara or tinted brow gel to keep them in place and in line with your natural shape.
Read: 5 Tips If You're Losing Your Eyebrow Hair
Straight Brows
If you have naturally straight eyebrows (think Natalie Portman), you can make them look picture-perfect by brushing the hairs down to identify any unruly hairs or sparse areas.
Hung Vanngo, make-up artist for Jennifer Lopez and Selena Gomez, says to pluck these stray hairs, then put on a brush powder that's a shade lighter than your natural color to create a fuller look, according to Glamour. After filling in any sparse areas with an eyebrow pencil, use a brow gel to comb everything into place.
You'll need a brow pencil in your shade, a brow powder a shade lighter than your natural color and your trusty tweezers— but remember to go easy on the tweezing.
Read: How to Trim Your Eyebrows Yourself
S-Shaped Brows
The S-shaped brow has a natural curve that creates a charming look, and while it doesn't have a classic arch, it's just as beautiful a shape to have — just ask Penelope Cruz.
Celeb makeup artist Vincent Oquendo, best known for styling Cara Delevingne and Gigi Hadid, says to use a white pencil to outline your brows before styling. Why? Because you can see how your eyebrows naturally grow and groom any hairs that are out of place. Use the same white pencil to color in stray hairs and see where you need the most attention rather than just winging it, he tells InStyle. 
Use a sharp pencil with light, short strokes to fill in any sparse areas after outlining. You'll need a white pencil, an eyebrow pencil and a spoolie to highlight the natural beauty of your S-shaped brows. For a full brow look naturally, opt for a daily brow serum to encourage thicker, fuller brows.
Learn: How to Grow (or Regrow) Your Eyebrows
Dramatic, Arched Brows
Arched brows have all the drama and can range from back-arched brows like Jessica Alba as well as high-arched brows like Eva Mendes.
For really sculpted brows, fill in any thinner areas with a pencil. You'll want to create a line from the beginning of your eyebrow (near the corner of your eye) to the highest natural point, then descend sharply to the end of your brow. To finish, use concealer above your eyebrows to make them stand out, the Kardashian's makeup artist Hrush Achemyan tells Seventeen. 
For this look, you can use a highlighter or a brow-enhancing pencil on your brow bone. Consider using a volumizing brow serum daily to help thinning arched brows appear fuller, and you'll also need a good eyebrow pencil and concealer.
Read: GRO Brow Serum Is My Secret To Beautiful Looking Brows
Rounded Brows
Rounded eyebrows bring softness to the face à la Julia Roberts. Round eyebrows have a more gentle shape to them than arched eyebrows but aren't quite as flat as straight brows. 
The best way to define rounded eyebrows? Use your spoolie to brush your brows up and down to reveal their natural shape, then use the side of your favorite eyebrow pencil to fill them in where needed, brushing again afterward. For those with less defined rounded eyebrows, try a brow mascara for a fuller, more distinct look without all the penciling, says celebrity makeup artist Geo Brian Hennings.
You'll need your spoolie, pencil or a good brow mascara to make your rounded eyebrows really look at home on your beautiful face.
What Shape Eyebrows Do You Have?
Are you a high-arched queen or do your brows have a more straighter, mellow vibe? Are they naturally thick or do you have thin brows in need of some growth? No matter your natural shape, it only takes a few quick steps to enhance your natural brow shape and frame your face beautifully. Want thicker-looking, natural eyebrows? Try VEGAMOUR's brow products to get fuller eyebrows with visible results in as soon as 30 days.
More From VEGAMOUR
Photo Credit: VEGAMOUR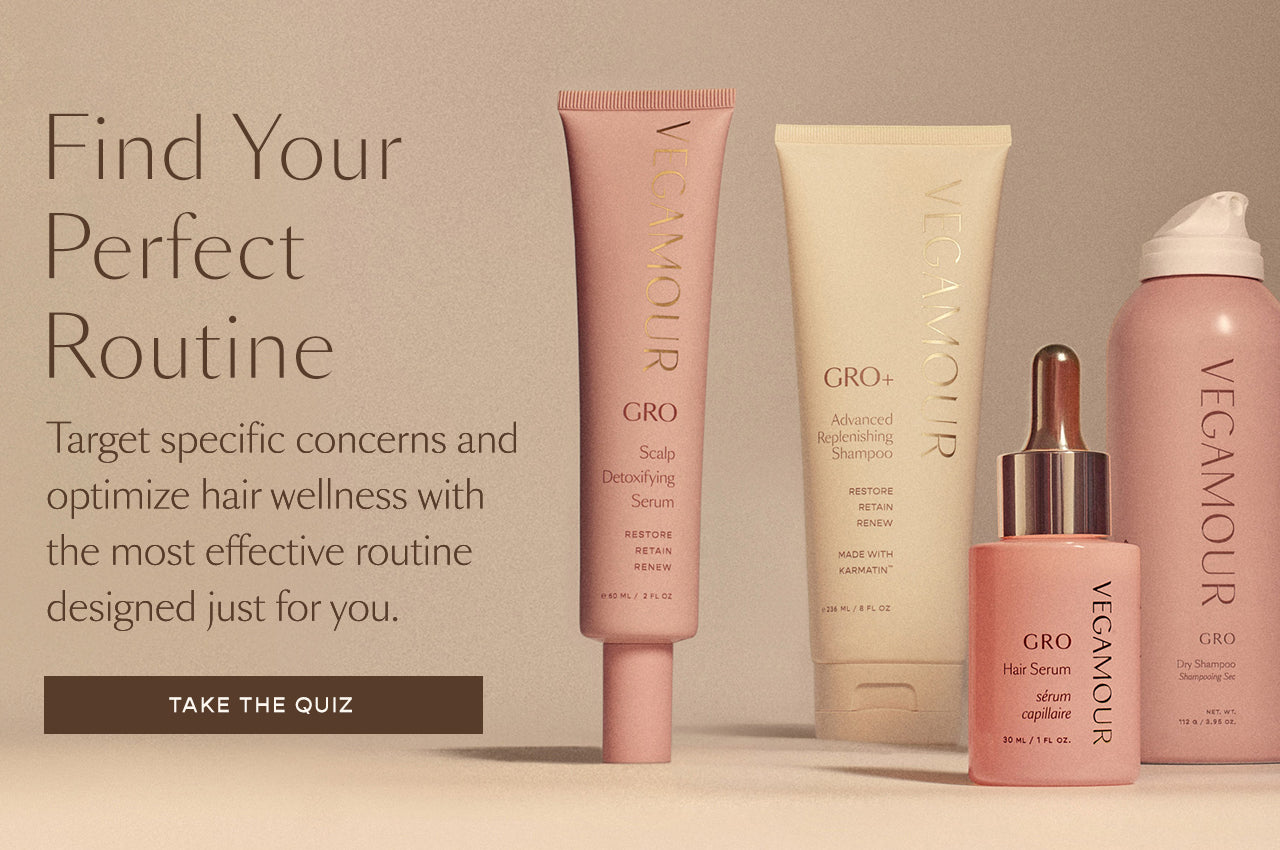 Disclaimer: Information in this article is intended for general informational and entertainment purposes only. It is not intended to constitute medical advice, diagnosis, or treatment. Always seek professional medical advice from your physician.