What You Need to Know About Drying Curly Hair
Curly hair can be a bit of a mystery. While straight hair can usually be washed, combed and air-dried into its regular style, people with a curly hair type often find themselves in need of a bit of extra finesse. Read on to find out the best methods for drying curly hair as well as the best products for nourishing and hydrating your curls.
How to Dry Curly Hair
When it comes to drying curly hair, there are a few techniques that you can employ. You might opt for one over the other depending on how healthy your hair is, how much drying time you have or how warm or cold the weather is. Some techniques will provide more volume than others. Some can be done with soaking wet or damp hair, while others can be employed with hair that is completely dry. Whatever drying process you choose, how you prep wet hair is important if you want to keep your natural curl pattern looking its best.
"Some of the most important methods of drying curly hair is first using an ample amount of curling butter, cream or a leave-in conditioner," explained hair expert and salon owner Fiona Taylor. "This will prevent the hair from becoming a big poof when you want defined spirals and waves."
Related Reading: What Makes Hair Curly?
How to Air Dry Curly Hair
When it comes to air drying, the best place to start is with soaking wet hair using a towel and a wide tooth comb. "Towel dry your wet hair with a microfiber towel until it's about 60 percent dry," said celebrity hairstylist Cody Renegar. "Then apply a pearl-sized amount of curl cream and distribute it with a big comb throughout your hair."
Renegar recommends that you then toss your head to the side and scrunch your curls before repeating the same thing on the other side. "You can flip your head upside down and do the same," he said. This process can help encourage curl formation, lift hair and showcase your curl type.
How to Blow Dry Curly Hair
Blow drying curly hair can be a bit of a frustrating difficulty unless you have the right tools and process. Just like with air drying, it's best to towel dry your hair first so that the excess water is removed. This way you won't have to aim a blow dryer at wet curls for too long and risk damaging them.
"If you are going to blow dry your hair and leave it curly and not straighten it, then you will need a diffuser," said Renegar. He recommended once again turning your head to the side so your curls fall freely then begin the diffusing process with your blow dryer. "Put your curl cream in with a little bit of hold and gather your curls on top of the diffuser and then gently lift them to your scalp. Repeat a few times just to recollect the curls."
Once again, the process will be repeated on the opposite side. "You can scrunch with your hands to add volume if you like," he said. "I do like to finish with a fine flexible hairspray." This is the most effective way to use a blow dryer to dry curly hair. If you blast the curly hair cuticle with a regular amount of air, it'll end up a huge puff ball.
Other Methods for Perfect Curls
Outside of defusing or scrunching and air drying, there are a couple of other drying techniques you can use to dry hair and reduce frizz. "[The first is] rod setting and sitting under a hooded dryer," Taylor explained. "The second is twisting the hair in flat twists or individual braid-like prices and letting it air dry overnight. Each of the steps could be used as a trial and error investigation on which would work best for your schedule, curl pattern and most importantly, your patience level."
Taylor explained that rod setting the hair is done with rollers or flexi-rods. "After applying
your products, the hair is separated into small sections and rolled up to dry. Choosing to allow your hair to dry overnight with this method is less damaging than sitting under a hood dryer," she said. She also advised looking into hair dryer attachments that can save space in your closet and are easy to use.
"Twisting your hair either flat to your head or [twisting] individual strands is great for an overnight style," said Taylor. "Before twisting, be sure to apply moisturizing products to hydrate. The curls will be protected from tossing and turning while sleeping in the twisted state."
Taylor explained that going to bed while having your hair freely out is a bad recipe for tangles and flat, matted curls in the morning. "The twisting method can be used for restyling hair that's on the second or third day," she said.
You could also use this method with hair that is freshly washed from an evening shower. "In the morning, just un-twist, fluff and go," said Taylor.
If you're looking to reduce frizz, there are a couple of other methods to dry your natural curls. "People with more frizzy hair will have better results with the rod setting or twisting methods," Taylor explained. "People having a looser curl pattern can achieve a more defined look by the scrunch and diffusing methods."
Read More: How to Sleep With Curly Hair
Caring for Curly Hair
Depending on the type and texture of your curly hair, you'll want to be careful with what kinds of products you use on it. One of the most important things to consider for curly hair is applying a finishing oil (like marula or jojoba oil) to it after styling, especially heat styling. "This will seal in your products, shine hair and soften the crunch of the styling products," said Taylor. Hair oils not only add shine, but they also mimic your hair's natural oils to help balance and protect the scalp against environmental aggressors.
If you find yourself exposing your hair to heat styling more than you'd like you might need to give it a bit of extra TLC. One of the best ways to care for curly hair is to use a moisturizing shampoo and deep conditioner. "If you imagine hair like the roots of a tree, this will give a great visual of why hair becomes frizzy," explained Taylor. "The roots of a tree are constantly changing directions and growing in different directions in search of water. Likewise, hair that lacks moisture tends to become frizzy and unruly due to its search for moisture in the air. Keep curly hair hydrated to prevent frizz."

One way to do that is with VEGAMOUR'S GRO Revitalizing Shampoo and Conditioner Duo. This duo is enhanced with clinically proven and clean plant photo actives to cleanse and nourish while VEGAMOUR's proprietary Karmatin™ — the first-of-its-kind vegan keratin, helps provide you your shiniest, healthiest hair yet. Wild harvested marula oil, as well as organic murumuru butter and ximenia oil help to condition, moisturize, hydrate and fight free radicals without imparting pore-blocking residue that can irritate your scalp. This shampoo and conditioner are suitable for all hair types including curly hair. They cleanse the scalp and hair without stripping your hair follicles of the moisture that is key for frizz-free hair.
Related Reading: How and Why to Plop Your Curly Hair
Natural Solutions for Curly Hair
Curly hair is more susceptible to breakage, brittleness and heat damage, so it's wise to always use a thermal protectant before applying low heat — never high heat — to speed up the drying process. Or, let it dry completely naturally to save your hair some damage and you some time. It's also wise to add moisture if you're planning to air dry your hair. Taylor explained that adding a quarter-sized amount of a hydrating hair cream on a daily basis and protecting curly hair overnight by either braiding, twisting or putting it in a bun can save you a lot of hair heartache. "If you want to go the extra mile, use a bonnet or scarf to protect her hair while sleeping," she said.
Not only do you want to protect your curls but you want to use quality, natural products to nourish each and every strand. Beautiful hair starts on the inside and a moisturizing shampoo and deep conditioner can provide your curls with just the right amount of nutrients it needs for optimal hair health.
More From VEGAMOUR
Photo credit: Cottonbro Studio/Pexels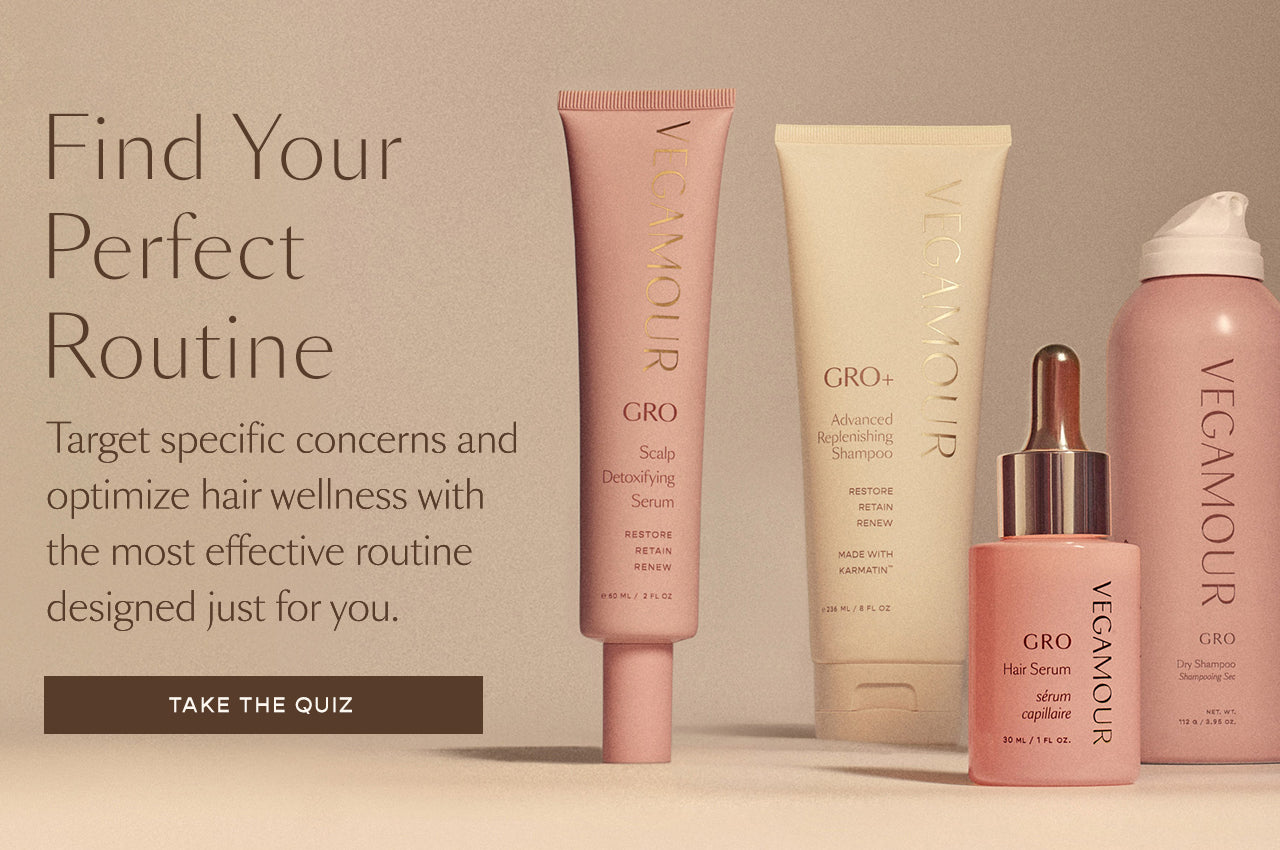 Disclaimer: Information in this article is intended for general informational and entertainment purposes only. It is not intended to constitute medical advice, diagnosis, or treatment. Always seek professional medical advice from your physician.