How To Grow Out Your Bangs Gracefully
The temptation to try bangs is always just a few quick snips away. And while the cutting process takes a matter of minutes, growing out bangs can take what feels like a lifetime if you don't love the look. Even worse, fringe remorse can cause you to struggle with styling while you wait for your hair to grow.
The good news is that you've come to the right place for advice. VEGAMOUR spoke to hairstyling experts who know exactly how to grow out bangs with style. So if you're bored with your bangs, here's how to up the styling stakes and work that unwanted fringe to your advantage. Plus, learn more about the products you should be using to support thicker looking hair.
Growing Your Bangs Out: The First Few Weeks
Without a doubt, the first few weeks after deciding to grow out your bangs is the most painful. The hair is annoying, and often, it's a case of holding strong and staying away from the scissors. Top UK London hair-color expert and salon-owner Brad Baker explained, "Hair grows roughly ½ an inch a month, so depending on the starting length, that measurement will give you a guide to how long you'll have to wait before your hair is the length you want it."
Shop: The Hair Collection From VEGAMOUR
Short but Healthy
It might be tempting to tug at your short bangs and douse them with hairspray to keep them up and away from your forehead, but maintaining your hair's wellness should stay a priority. Nourish your hair with a hydrating routine and a healthy diet. Pick out products that help reduce the signs of shedding, and if needed, you can nip just the ends of your bangs with scissors to keep the hair looking fresh. Volumizing hair serum can help increase the appearance of the hair density. Plus, it's free of toxic chemicals, carcinogens or harmful side effects — bonus. 
"Just like when you're growing out your lengths, you'll want to focus on keeping your bangs healthy through this process," said Amanda Stein, lead editor of Beauty Mag. "Try to avoid anything that's rough on your hair: bleach, dye and very hot heat-styling tools can promote breakage, which can cause split ends and prevent your bangs from growing out to your desired length."
The Awkward In-Between Phase
Growing out your bangs starts to get really frustrating when the hair hits below eyebrow length. It's too short to hold in place with product and doesn't quite look like an intentional hairstyle — more just bangs that need a cut.
Sally-Kate Duboux, an expert bridal hairstylist and wig maker based in Hockley, Essex, UK, said, "With misbehaving bangs, you don't want to oversaturate your hair with harsh hair spray that weighs your hair down and leaves you with an undesirable, crispy, Lego-hair look."
Even though your bangs might feel far too short, this is when you can start with the styling tricks.
Bangs with Bounce
To keep your bangs away from your face, boost them at the roots. "Set the hair on a brush, roller or with tongs if your hair is eyebrow length," Baker said. "This bends the hair underneath and gives it bounce. It will also keep it out of your eyes while you get some of that vital length."
To keep longer bangs looking bountiful and luscious, apply GRO Hair Foam for instant body and texture. The foam deeply penetrates the scalp to support visibly thicker, fuller-looking hair  — a perfect pairing when growing out bangs.
Also: 5 Ways to Make Your Hair Look Thicker
Switch up Your Parting
TikTok tells everyone that a side part is a style faux pas, but pushing your bangs to one side will undoubtedly keep your hair away from your face. Duboux explained, "To reduce the annoyance of the bangs falling in your eyes, alter your parting from a center part to a side part to create a soft sweeping bang."
Once your hair gets a tiny bit longer, you can tap right into the curtain bang trend. "Curtain bang & '70s shaggy textures are super cute and sexy to play with — especially in summer teamed with some major shades and a high pony," said Baker. This style looks gorgeous if your hair has waves or a curl to it — it all adds to the cool, undone texture.
Depending on how you've been wearing your hair type, you might need to train your bangs to lay in the on-trend curtain shape. Here's how:
Add some gel at the hairline, and split your bangs into two pieces down the middle. 
Blow-dry your hair with a round brush to help the look hold.
Finish with a gentle fixing spray.
Be patient: It could take a couple of weeks to train your hair to stay this way.
Read: 10 Unexpected Ways to Use Dry Shampoo (With Tips for Bangs!)
Braid Your Bangs
"Another fun way to style bangs during this phase is to french braid them into the rest of your hair," Stein said. "This is an Instagram-worthy look that can hide uneven lengths and keep your whole style looking intentional, cohesive and on-trend."
If braids are a mystery to you, you can always hunt online for french-braiding tutorials. And if showing off so much of your face after hiding behind a fringe for so long feels daunting, try playing with makeup to give yourself a look you feel good in. 
Read: Biotin vs. Collagen — Which Is Right for You?
Clips, Grips, Bands and Bobby Pins
If in doubt, get the hair accessories out. "Bobby pins and clips are super useful & cute," said Baker. "You can use them in many creative ways to keep the hair from getting in your way. There are some beautiful, handcrafted clips around at the moment."
If you prefer a more subtle look, a bobby pin or two will hold your hair back simply and give you a hairstyle that looks intentional. Feeling daring? You could try a fun Roaring '20s finger wave hairstyle secured with a few bobby pins.
One more option is to use a headband. "Headbands are on-trend, and they not only assist in disguising the awkward stage of growing out your bangs but are also the perfect accessory in getting another day between hair washes," said Duboux.
Can't Resist the Snip?
If growing out your bangs drives you mad and you just can't stay away from the scissors, maybe it's time to embrace the look. But if you're cutting your own bangs (we've all been there), make sure you do it in a stylist-approved way.
"When cutting your bangs apply the pointcut technique, which means you cut into the hair and not across it — it gives a softer finish," Baker said. "Elevation is key when cutting the hair. Pull the hair away from the head with a comb at a 90-degree angle. Doing this in sections stops you from cutting too much length off."
"The most important thing to remember about growing out your bangs is to try and enjoy the process, Stein advised. "Instead of thinking of the ways you're limited and the looks you can't currently do, focus on what styles you can pull off, and let yourself have fun with them."
More From VEGAMOUR
Photo credit: cottonbro/Pexels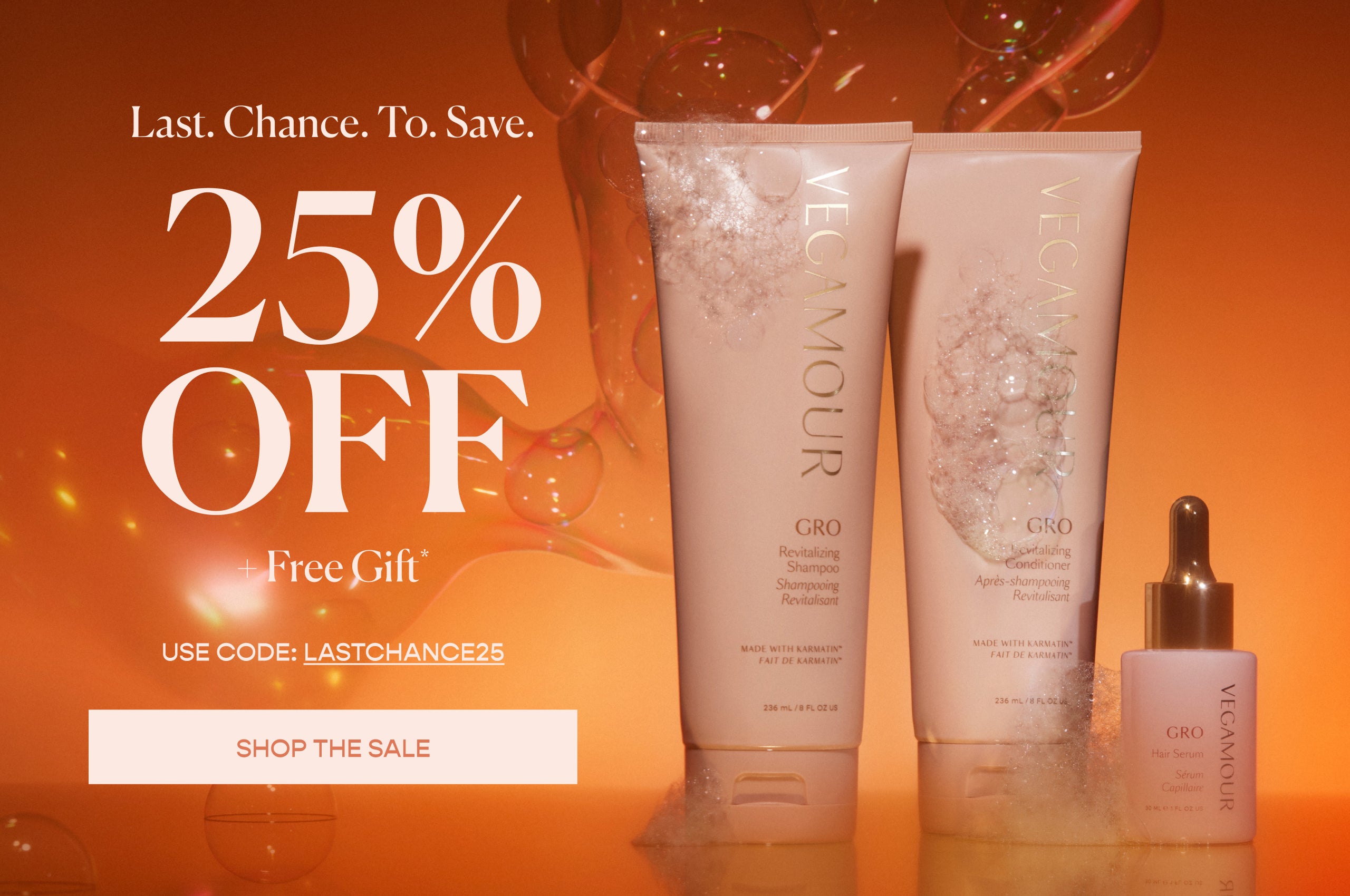 Disclaimer: Information in this article is intended for general informational and entertainment purposes only. It is not intended to constitute medical advice, diagnosis, or treatment. Always seek professional medical advice from your physician.