10 Mistakes Hindering Your Hair Growth
When you're tired of your pixie cut or layered bob and decide to let your hair grow, the anticipation of longer locks can be exciting. But with average hair growth times hovering around half an inch per month, getting the long strands of your dreams can prove to be a frustrating process — especially if you aren't taking the best care of your hair.  
Here are some common mistakes that could be keeping your hair from flourishing and what products you really should be using to get longer-looking hair. 
1. Overwashing Fragile Strands 
There are tons of reasons why you shouldn't wash your hair every day. From oversaturating strands with water to the damage caused by towel drying, daily washing is not your hair's friend. This is especially true when you're on your hair growth journey, and damaging strands with overwashing can negate whatever hard work you're doing to support those strands.
Shop: GRO Balance & Boost Kit
2. Using the Wrong Products
When it comes to wash day protocol, what you're washing your hair with is as important as how often you're washing. Products that contain harsh ingredients like alcohols and other drying chemicals can stress out your hair, causing split ends and other types of damage along the strands. Instead, look for a shampoo and conditioner set that's free of sulfates, silicones, and other chemicals that can undermine the wellness of your growing hair.
3. Using Too Much Heat
There's nothing wrong with using heat to style your hair every once in a while, like on special occasions. And as long as you have the proper protection, a little blow drying action isn't the end of the world, either. But it's worth being cautious when it comes to heat, especially when you're working on growing out your hair. Heat-damaged hair is brittle and fragile, leaving your new strands vulnerable to breakage.
Also: The Science Behind VEGAMOUR
4. Switching Routines 
When it comes to sustainable, long-term hair growth, consistency is key. But if you're constantly switching up hair wellness products every month, you're probably not going to see the results you're dreaming of. You should plan on sticking with a hair wellness routine for at least three to four months before you see visible results. A hair wellness subscription can help ensure you stay stocked up.
5. Too Many Updos
There's no denying the appeal of a high pony or a messy bun, but when you're working on growing out your hair, experts recommend keeping your styling options a little more down to earth to avoid straining those strands. This is especially true if you tend to wear the same hairstyle every day, exposing hair to the same strain for hours at a time. If you must keep your hair up, invest in a set of no-damage hair scrunchies to help ease the tension on growing hair, and try to change up your styling patterns, so your hair has time to rest and recover.
Read: Nicole Kidman's Transition to Hair Wellness
6. Skipping the Supplements
One of the most critical aspects of supporting healthier hair is to ensure your body is getting all the nutritional support it needs to boost new growth. If your diet lacks adequate sources of key nutrients like zinc, biotin, and Vitamins A, C, and E, you may experience increased hair fall and slower growth of new strands. While eating a balanced diet is key, taking a daily supplement targeted at hair health, such as GRO Biotin Gummies, is a great way to help fill in nutritional gaps.
7. Using An Incorrect Brushing Technique 
Tangled hair can be an annoying issue to conquer, but if you're brushing your strands incorrectly, you could be causing more issues down the line. When brushing dry hair, use the right kind of brush, and avoid tugging on hair and causing damage. Start at the bottom of your strands and work your way up, untangling as you go. When hair is damp, try finger combing your strands or untangling them gently using a wide-tooth comb.
8. Sun-Damaging Your Strands 
Protecting hair from sun damage is just as important as protecting your skin — especially when you're trying to grow longer locks. When hair is exposed to the sun over a long period of time, UVA and UVB rays can damage the cuticle, causing dry and brittle strands, split ends, thinning and discoloration. If you're going to be out in the sun for a long time, wearing a hat is the best way to protect your precious new growth. 
9. Under Moisturizing 
As you might have guessed by some of the other items on this list, dryness can also cause hair breakage. When strands are dry, they become fragile and are more prone to snapping short. To help, avoid moisture-stripping hair products and combat hair dryness with a nourishing shampoo and conditioner that cleanses gently and protects your strands without weighing your hair down. 
10. Stressing Out
It's human nature to want to see results right away. But when it comes to hair growth, that's simply not a realistic goal. Unfortunately, stressing out about your strands can also hinder hair growth. If you find yourself stressing about your strands (or anything else), breathe deep, take a walk in nature, meditate or do yoga. The fact is: Hair wellness is a lifelong process. And by knowing what not to do, you're already well on your way to the long strands of your dreams.
More From VEGAMOUR
Photo credit: Elina Sazonova/Pexels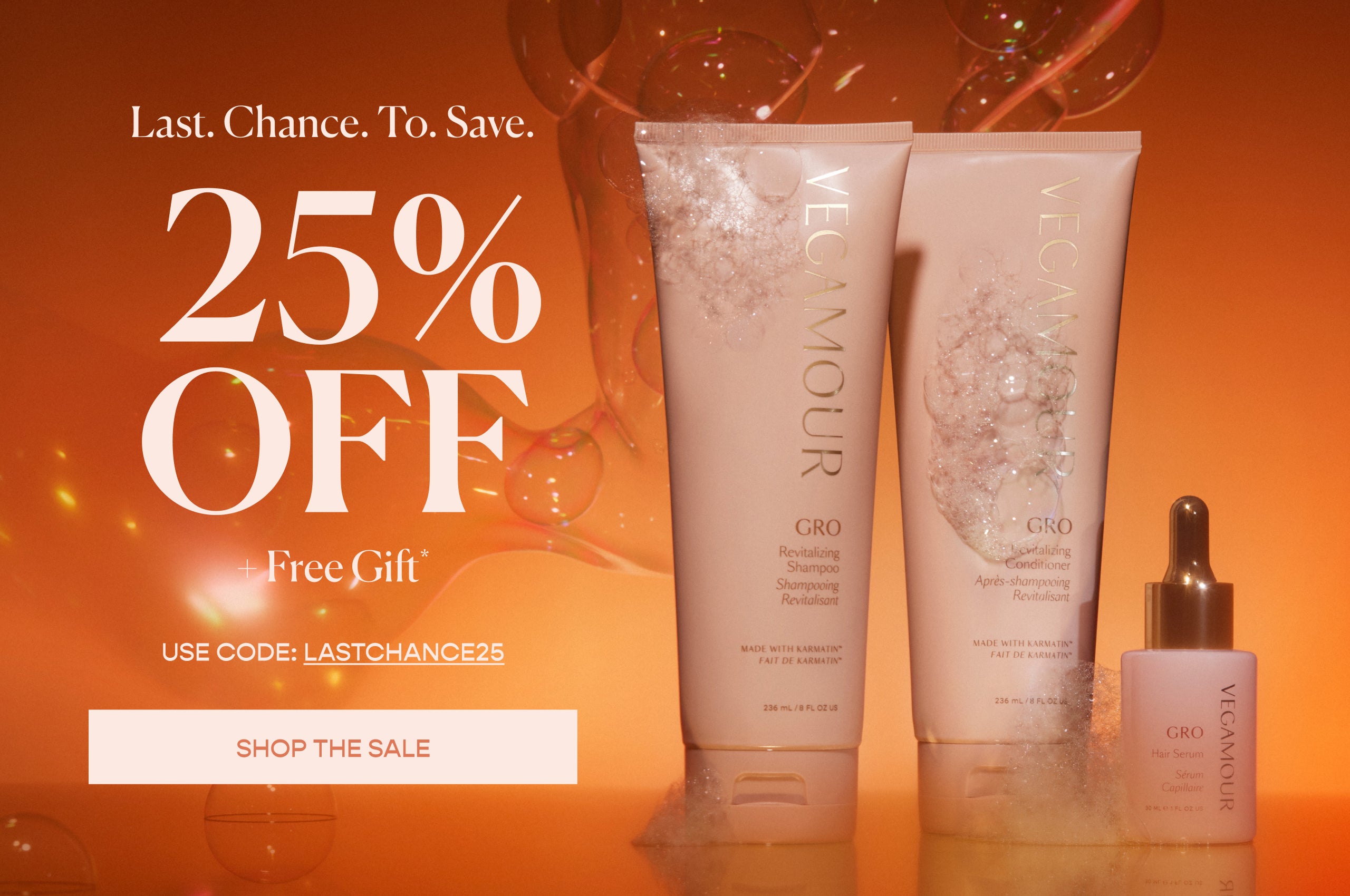 Disclaimer: Information in this article is intended for general informational and entertainment purposes only. It is not intended to constitute medical advice, diagnosis, or treatment. Always seek professional medical advice from your physician.