Here's How to Keep Curls in Humidity
When curly hair looks good, it looks really good. But put that hair in the wrong climate or conditions and it can become a mess pretty quickly. If you have curly hair, you know that there are specific ways to wash and dry it to get it to fall nicely. Figuring out how to get it to behave in humidity, however, is a whole separate battle entirely. Read on to find out the best tactics for keeping your curls in humidity, as well as the best products for nourishing and hydrating your curls naturally.
How Humidity Affects Curly Hair
It might just be a given that humidity can wreak havoc on curly hair, but why does this occur? It turns out that moisture in the air bonds to the hair shaft and this causes it to become more unruly. Hair expert and salon owner Krysta Biancone explained why this happens.
"Humidity can be a real nightmare for those with curly hair," she said. "It can cause curls to become frizzy, flat and droopy. In extreme cases, it can even lead to the dreaded 'frizz halo.' To keep your curls looking their best, it is important to know how humidity affects them and what to do to combat it."
To understand why curly hair can be such a puzzle, you need to know what curly hair actually is. Curly hair is hair that has a natural S-shaped or Z-shaped pattern. The individual hairs are also much thinner than straight or wavy hair. This combination of factors makes curly hair more prone to damage and breakage.
Because the hair shaft of curly hair is more delicate and thin, it is also more susceptible to absorbing the moisture in the air. This can be a good thing or a bad thing, depending on the humidity level. In high humidity, curls will frizz. In low humidity, they might droop. There are a few things you can do to keep your curls looking their best. Here's how you can control curls on a damp or humid day.
Read More: These Are the Signs of Dehydrated Hair
Protect Your Curls in Humid Weather
To keep naturally curly hair thriving (even in humid climates), there are a few things you want to avoid in your haircare routine.
"In general, you should avoid anything that will dry out your hair or strip away its natural oils such as sulfate-based shampoos, hot styling tools and alcohol-based products," said Biancone. "You should also make sure to deep condition your hair at least once a week and use a leave-in conditioner after styling."
Biancone explained that this could help keep curls hydrated and healthy looking. "Over-washing can dry out the hair and scalp, which can lead to breakage, while over-brushing can break the hair shaft. Instead, it's better to use a gentle brush or wide-tooth comb when detangling."
As for using harsh chemicals, the delicate strands of curly hair should be treated with care and therefore not treated with too many harsh chemicals like bleach or hair bonding treatments. Another thing you should avoid is using your curling iron, flat iron or blow dryer too frequently, as too much heat styling can damage the hair shaft, creating dry, frizzy hair.
It's also important to have quality products in your haircare routine to keep those curls happy and healthy.
Related Reading: 5 Reasons You Should Use a Weekly Hair Mask
The Ideal Haircare Routine for Curly Hair
One of the ways to keep your hair from absorbing too much moisture in the air and frizzing is to make sure your curls are already hydrated.
Using a good shampoo and conditioner that imparts healthy moisture like VEGAMOUR'S GRO Revitalizing Shampoo and Conditioner can help with that. The sulfate-free shampoo is color safe and contains a vegan b-SILK™ protein which bonds to hair follicles while you wash to help smooth hair follicles, even after you get out of the shower. It also utilizes Karmatin, the world's first chemical-free keratin to help smooth down the cuticle of your hair and is effective on all hair types, including curly hair.
Wild harvested marula oil and organic murumuru butter as well as ximenia oil help to moisturize, condition and hydrate the hair, which can help prevent breakage for delicate curly hair. These all-natural, vegan ingredients also fight off those pesky free radicals without imparting any pore-blocking residue, which will help keep your hair healthy and your curls hydrated and defined.
The Best Anti-Humidity Routine
If you are living in an area with high humidity or if you find yourself traveling to one, you might want to engage in an anti-humidity routine if your curly hair is prone to frizzing. Here are some tips you can employ.
"An anti-humidity routine that includes both home practices and lifestyle changes can help protect your curls from the effects of humidity," said Biancone. "Make sure you always use a wide-tooth comb or fingers when detangling wet hair and apply a heat protectant before using hot styling tools such as curling irons or flat irons. Additionally, try to limit time outdoors when it is humid outside, as this will only make matters worse."
Biancone also suggested wearing protective styles such as braids or buns when you do need to go out in humid weather. "This will minimize the amount of contact your hair has with the environment," she said. You can also use a lightweight hair spray to help keep your curls defined and free from frizz.
Natural oils like VEGAMOUR'S Pure Marula Oil can also help to tame frizzy hair. Add a few drops of marula oil to your palms and work it through wet or dry hair to help tame flyaway hairs, or to give dry, frizzy locks a bit of moisture and a pretty glossy finish. If your hair is super dry or damaged and not holding its curl, you can also DIY a hair mask using natural oils like shea butter or coconut oil to deliver extra moisture.
Another way to tame frizz when in a high-humidity climate is to try styling your hair differently. If wearing it down won't work, try putting it up or tying it back.
There's no need to shy away from trying different hairstyles. You can always try loose braids, low buns or top knots to get the hair out of your face, and keep any frizz in check.
Read More: How to Tame Frizzy Hair
The Takeaway
Humid weather is not ideal for curly hair. Curly hair absorbs more moisture in the air and is also more prone to damage and dryness than straight or wavy hair. People with curly hair should avoid heat styling and harsh chemicals as much as possible to protect the curly hair cuticle, which is naturally raised and doesn't lay flat.
You also want to keep your strands hydrated and moisturized — not only for their overall health but also to help prevent frizz in high humidity. When curls are better hydrated, they are more prone to holding their shape. To keep your curls hydrated and defined, be sure to use high-quality, all-natural products that promote hydration and moisture.
MORE From VEGAMOUR
Photo credit: Ron Lach/Pexels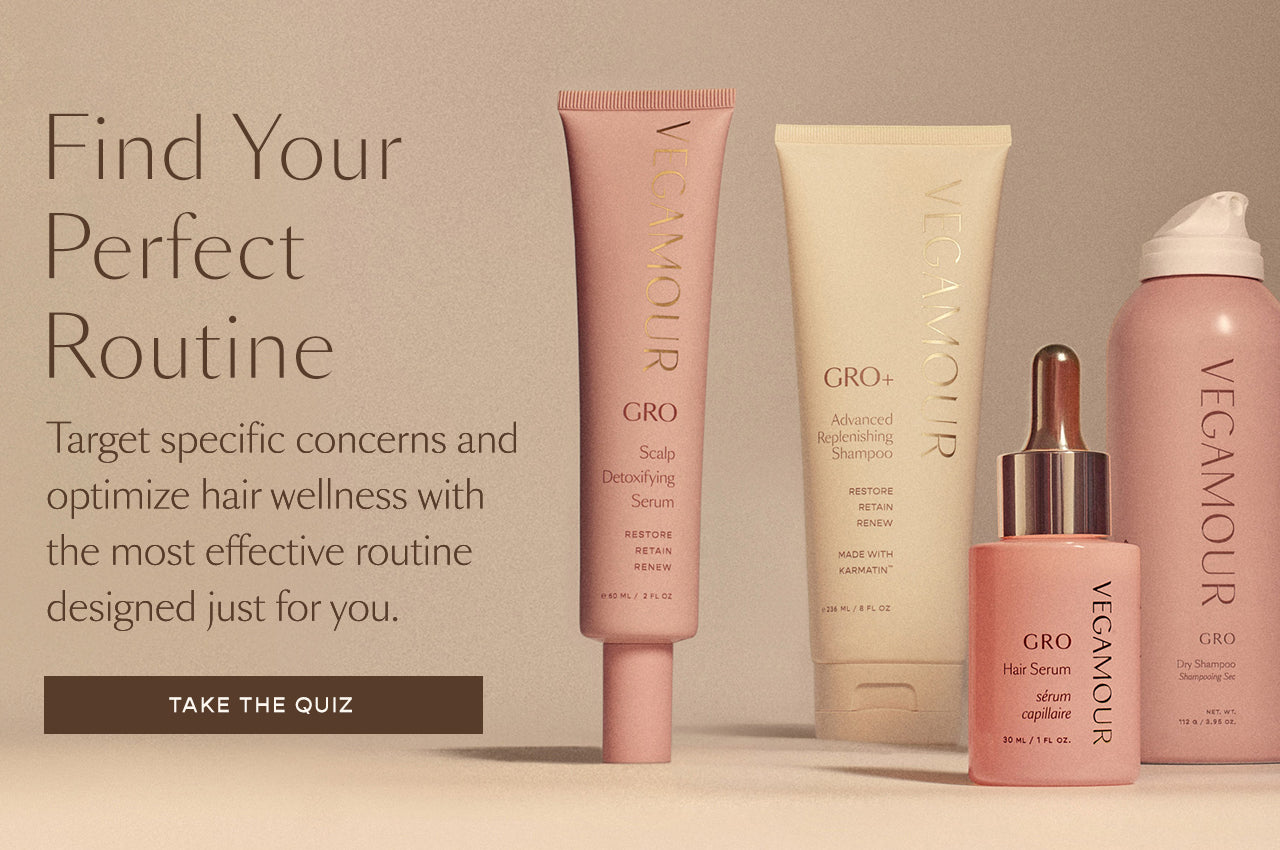 Disclaimer: Information in this article is intended for general informational and entertainment purposes only. It is not intended to constitute medical advice, diagnosis, or treatment. Always seek professional medical advice from your physician.