Should You Sleep With Wet Curly Hair?
If you have curly hair, you know you must follow a specific wash routine to help it look its very best — unless you're planning to smooth out your curls with a blow dryer or flat iron. Overall, the best way to get your preferred curl shape is to let your hair air dry from wet. However, if you're in the habit of washing your hair right before bed, achieving this can be tricky.
Going to bed with wet hair isn't ideal, especially for those with curly hair. Read on to find out how to sleep with wet curly hair — plus, find out about the best products for keeping your curly hair frizz-free and moisturized.
Sleeping With Wet Hair
For curly hair expert Aspen Cierra, wet hair is an absolute no when it comes to sleeping with curls. "When your hair is wet and still air drying, it's setting that curl," she explained. "Depending on how much you move around in your sleep, this friction could cause frizz and separation of clumped curls. This could leave you waking up with your hair in worse shape than when you went to bed."
Hair expert Alice Rawling explained that you can definitely shower before bed, but there are some measures to take before going to sleep. "Having a warm shower before heading to bed soothes any exhaustion and gives you a chance to moisturize your hair," she said. "But sleeping with that hair while wet needs a procedure."
Rawling explained that curly hair needs maintenance to avoid hair breakage. "Going to bed with wet hair means you're also at risk for fungal infection or even hair loss." If you occasionally sleep with wet hair, you need to take precautionary measures.
Shop: HYDR-8 Essentials Kit
The Optimal Nighttime Routine for Washing Curly Hair
"Taking a shower at least two hours before bed gives your curly hair time to dry and aerate," Rawling said. "This helps the hair maintain its curly nature and also avoid fungal infections and hair breakage when you sleep."
If you don't have as long to wait and don't want to blow-dry your hair before bed, Rawling suggested using conditioning products on your damp hair before bed to avoid damage and frizz. "Curl-conditioning products, for example, can be used," she said. "Hair braiding, especially when done on semi-damp curly hair, helps prevent the hair from spreading all over when you sleep, and it maintains the curls until the hair dries up."
Rawling said that the age-old trick of using pin curls to hold curly hair in place while you sleep works well. "Curls always prove hard to maintain, and sleeping with wet hair can lead to many problems. Finding the best possible solutions to avoid damage to your hair and the curls is vital."
Read: Is Sleeping With Wet Hair Bad for You? A Hairstylist Explains
Your Shampoo and Conditioner Play an Important Role
If your hair is curly or textured, it's important to use good quality products, as curly hair is easier to manage and has a more lustrous appearance when properly moisturized. You also want to make sure that if you use curling products regularly, you take measures to remove product buildup from your scalp and hair.
Cierra explained. "In a good hair routine, a clarifying shampoo, a deep conditioner and a good styling product are essential. The clarifying shampoo will help break up any product buildup in between washes. It will also keep your scalp health in check. Clogged hair follicles can lead to more detrimental scalp issues, as well as stunt hair growth. A deep conditioner will aid in the detangling process but also add needed moisture and hydration back into the hair strands."
It should be noted that you don't want to use clarifying shampoo too often, and there are other options for keeping your hair and scalp clean, clear and moisturized without drying them out.
Our new HYDR-8 Shampoo and Conditioner Kit provides long-lasting hydration for your curls and also contains our proprietary vegan b-SILK™ protein that bonds to hair to fortify and smooth strands even after rinsing. In a controlled hair-swatch study, key benefits included 8x hydration after one use, 2.5x stronger strands after one use and 72 hours of hydration.
Keeping your curly hair hydrated and moisturized is important. "Dry hair is more prone to breakage, and we don't want that!" Cierra explained.
Curly hair also often needs a bit of help to maintain the optimal curl or coil shape. "A good styling product or two, whether that's a mousse, gel, cream or spray, will help make the most of your hairstyle," Cierra said. "I typically use a medium-strong hold gel paired with a leave-in conditioner for my weekly wash-and-go routine. The leave-in conditioner helps with retaining moisture, and the gel gives my curls a frizz-free cast that I can scrunch out later and still hold during the week."
Also: How and Why to Plop Your Curly Hair
Your Pillowcase Matters
Your pillowcase can affect your curl negatively due to friction, dryness and tension causing breakage or causing tangles that lead to breakage.
"When sleeping with curly hair, friction is your enemy," Cierra said. "Regular cotton pillowcases are notorious for sucking the moisture out of your hair while you sleep."
Cierra suggested investing in a silk or satin pillowcase, as well as a silk or satin bonnet or hair turban. Wrapping hair in a silk scarf can also help. "This will keep your curls undisturbed while you sleep," she said. "If your hair is long enough to put into a high ponytail, I recommend doing the pineapple method. This is when you put your hair into a high ponytail, preferably with a satin scrunchie or hair tie, and have your curls facing the front of your head. You'll wrap your hair or put on your bonnet with your curls to the top of your head instead of the back. This will make sure your curls don't get smushed during your slumber and keep your volume."
Related: How to Sleep With Curly Hair
Final Thoughts
Sleeping with wet curly hair is not ideal due to the possibility of disturbing your curl pattern and causing frizz. If you don't have time to let your wet curls set before bed, you might want to consider blow-drying your hair. However, it's best to plan your wash routine with enough time for your hair to air dry before you hit the pillow.
Additionally, to keep your curls hydrated and frizz-free, use deeply hydrating hair products that are also reparative. With routine use, you'll see and feel the difference in your hair!
More From VEGAMOUR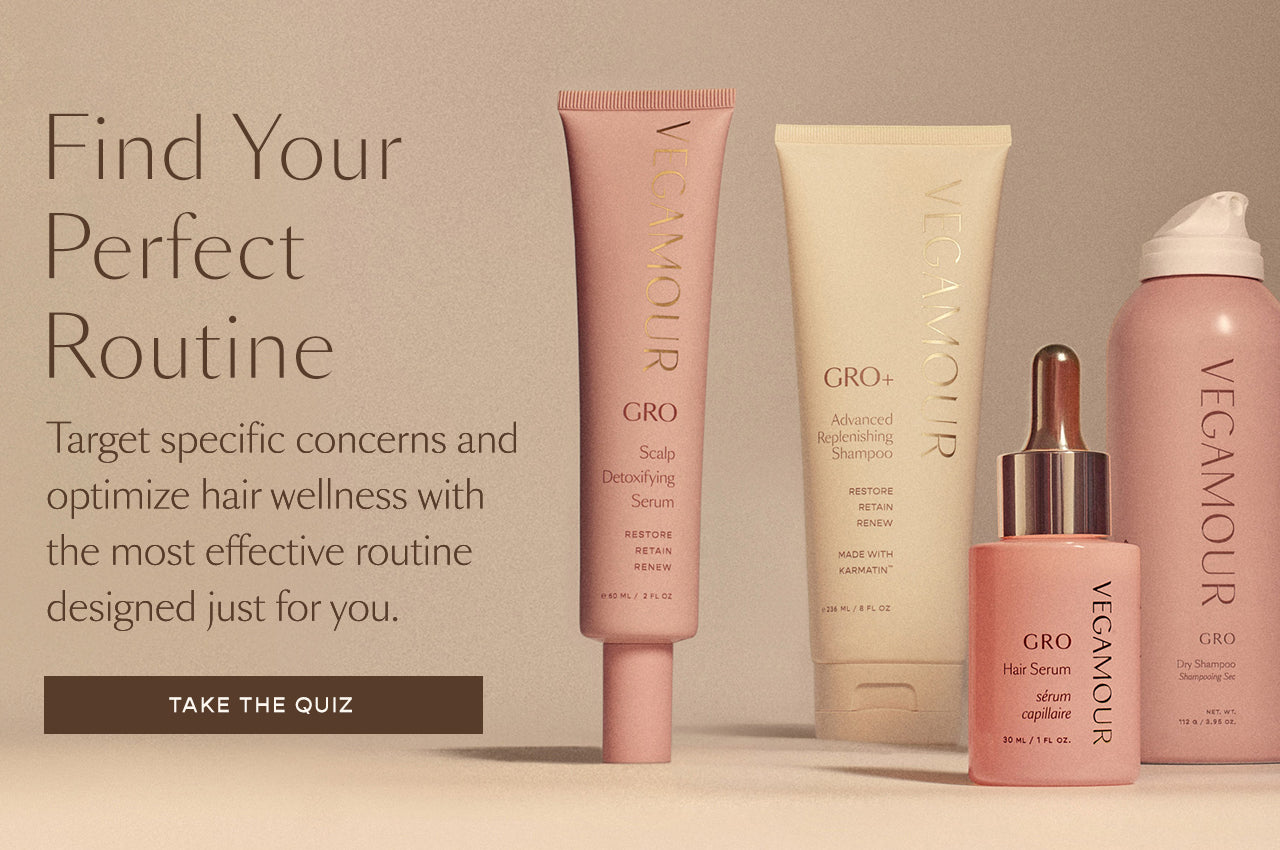 Disclaimer: Information in this article is intended for general informational and entertainment purposes only. It is not intended to constitute medical advice, diagnosis, or treatment. Always seek professional medical advice from your physician.