33 Protective Styles for Natural Hair
There was a time, back in the day, when Black women would apply harsh chemical treatments to their heads in order to achieve a more conformed look. Those days have been kicked to the curb.
Today, Black women are confidently rocking their natural hair and loving every versatile minute of it. A Black woman's natural hair is her pride and joy and her crowning glory. She celebrates it and reveres its cultural distinctiveness because her natural hair speaks volumes about her Black identity. Natural hair is thriving! In essence, it's a form of non-verbal communication. It's about self-exploration and self-expression and reflects a Black woman's personality and style, while, at the same time, shaping how she sees herself.
To preserve the health of their magnificent natural tresses, and let it do what it's meant to do, Black women are opting for a number of protective hairstyles, which can be just as stylish as protective.
Natural Hair Matters
Her natural hair journey is cultural, personal, and oh so versatile. Whether it's braids, a curly fro, Bantu knots, cornrows, locs, or twist-outs, Afro-textured hair signifies who a Black woman is, and how she feels about herself. Whatever style she chooses to wear is deeply rooted in her ancestral identities. Her natural hair has a story. 
To that end, all that hair diversity could do harm to someone's hair if not well maintained.
Try It: GRO Hair Serum for Thicker, Fuller Looking Hair
Chemicals Are A Detriment To Natural Black Hair
Sharon Williams is the co-owner of Nappily Natural in the Leimert Park area of Los Angeles. Her business touts natural hair and the use of natural, organic products to keep it shiny and healthy.
"The best way to take care of natural hair is to use natural products that have herbs," said Williams. "It's best to use organic products. You can't have chemicals in there. It's a detriment to our hair."
When it comes to bolstering the integrity of naturally coily, kinky and curly tresses, there are various protective styles from which to choose that are stress-free, calm on the hairline, and low upkeep.
Also: How to Grow Your Edges Back
Popular Protective Hairstyles for Natural Hair
Everyone wants hair that feels great and looks healthy. So what exactly is a protective style for natural hair? A protective hairstyle is exactly what it sounds like. Protective styles minimize natural hair breakage, knotting, and tangling. It is a style that protects your natural hair from damage while flaunting a gorgeous style, allowing you to feel great while preventing breakage and damage.
Many of these protective styles will hold from six up to 12 weeks because of the low manipulation required. 
Here are some common protective styles for natural hair:
Bantu Knots
Bantu knots originated from the Zulu people of southern Africa. This hairstyle is sectioned off, twisted, and wrapped in such a way that the hair stacks upon itself to form a spiraled knot. Bantu is a universal word that translates to "people" in over 400 African languages.
Photo credit: PICHA Stock/Pexels
Shop: Tenley Molzahn's Vegamour Top Picks
Twisted Low Bun
This twisted look sits at the back of your head. It's great if you prefer your style to sit off your neck.
Low Twisted Buns
You have options with this updo. Create two low twisted buns. Secure them in place by separating your hair into two equal sections and creating your buns. 
Also: 5 Benefits of Scalp Massages (Including Hair Growth!)
Box Braids
While some consider this protective braided style one-dimensional, in reality, the style is quite versatile. The hair is sectioned off into a square shape like tiles, hence, the name: box braids. These crochet braids are installed with extensions and come in a range of sizes, colors and lengths.
Photo credit: Gustavo Spindula/Unsplash
Also: Why and How to Plop Your Natural Hair
Ghana Braids
A classic protective style for natural and curly hair, these Afro-centric braids are often called cornrows, straight-backs or banana braids. Ghana braids are suitable for all ages, and they work great with decorative options, such as metal rings, wooden beads and flowers.
Chunky Box Braids
This style is bold, vibrant, and loud. This style announces to everyone that you're not afraid to set yourself apart from others. This variation of box braids can be a couple of inches wide and is perfect for those who prefer a chunky, more ample look as opposed to tight, small braids.
Photo credit: Jessica Felicio/Unsplash
Senegalese Braids
Guess where these braids originated? Are you stumped? Well, the answer is right in front of you. Known as rope twists, the style originates from Senegal, West Africa, and it imitates the look of a rope. It's a trendy and chic protective style.
Fulani Braids
Fulani braids are a protective style that integrates a cornrow braided down the center of the head, one of a few cornrows braided in the opposite direction toward the face – just near the temples, with a braid wrapped around the hairline. Fulani braids, made popular by the Fulani people of Africa, are a style that's on point.
Also: 10 Hairstyles for Spring
Crochet Braids
A method of adding extensions to your natural hair by looping it under cornrows with a latch hook. You can then secure it with or without knots, allowing more room for your scalp to breathe, making it a better approach with greater benefits. It's a great lockdown style as it's low maintenance and relatively easy to install.
Goddess Braids
A heavenly offering, in recent years, Goddess braids have become incredibly popular as one of many protective hairstyles. Basically, they are thicker cornrows. This look is a head-turner. This braided style is much bigger in size and has a raised look that is regal and commanding. There are a variety of protective hairstyles available for any occasion. Goddess braids have a two to four-week shelf life.
Read: This Is What You Need to Know About Stress-Induced Hair Loss
Twisted Updo
A twist updo is perfect for any occasion. It doesn't matter what kind of style you're rocking, you can switch up your look by gathering your traditional twists, flat twists or Senegalese strands into a large, textured bun on top of your hair.
Learn: Are Dandruff and Dry Scalp the Same Thing?
Space Buns
There's nothing on earth is like space buns. Split your hair into two even sections, create a high bun on top of your head, and pin it into place for an out of this world look.
Photo credit: Godisable Jacob/Pexels
Flat Twist
A combination of cornrows and traditional twists, a flat twist is appealing with both natural hair and relaxed hair. Split the section into two and begin to twist as you normally would, starting at the root. The design actually lays Flat on your head. As you continue to twist, incorporate hair from the section into your flat twist. Once you get to the nape of your neck, twist the remaining length as you normally would.
Also: What's Your Hair Texture and Hair Type?
Senegalese Twists
Also called "rope twists," Senegalese Twists are one of the many protective styles for Afro-textured hair. Senegalese twists are created by first wrapping your choice of braiding hair around the root of your natural hair. The hair is then two-strand twisted from the root all the way to the ends of the hair shaft.
Twists
There is a number of brilliant and attractive twisted protective styles from which to choose. One of the reasons it's considered a protective style is that twists have the ability to lock in moisture. The two-strand twist, which works well on different textures, is easy to master. You will not experience any added pressure on your head as a result of this classic style. Most natural hair textures will hold the style together without the use of bands or barrettes.
Photo credit: OGO/Pexels
Find Out: VEGAMOUR's GRO vs. GRO+ Advanced — Which Should You Choose?
Passion Twists 
Passion twists are a new form of two-strand twists that are done using wavy hair extensions, creating a Bohemian look with more texture. They have a more undone look, but that's part of the style's charm. If upkeep and maintenance are done correctly, passion twists will last six to eight weeks.
Also: How to Get Beachy Waves — Without the Ocean
Short Twists
The long and short of it is … these are a relatively easy way to style your mane in a protective, petite fashion. Putting the look together is rather simple. From the root, take a section of hair and divide it into two, and twist the section all the way to your ends. For smaller twists, use a smaller section of hair. For voluminous twists, use a larger section of hair.
If you're worried about your twist staying in place, don't. The curl at the ends of your luscious locks works well in maintaining your protective hairstyle.
Marley Twists
Marley Twists, or kinky twists, are growing in popularity. The process includes wrapping your hair over and under itself with Marley braid extensions to create a two-strand look. The result is a fluffy, textured finish.
Top Knot
A top knot protects your locks. A number of stylists add detail to the style by creating cornrows along the scalp.
Photo credit: Alexis Chloe/Unsplash
Also: 14 Black-Owned Beauty Brands We Love
Chignon
A chignon is an elegant updo that will also protect your loc. Chignon comes from the French phrase chignon du cou, which means nape of the neck. A chignon updo is made by pinning the hair into a knot at the nape of the neck or at the back of the head.
Artistic Mohican Mohawk
Funky and fresh! The Mohican mohawk makes a statement. It lets everyone know you came to play! Yet another protective style for natural hair, this imaginative, traditional Mohawk hairstyle has the sides swept upwards to the center of the head. It's a popular updo look for both men and women.
Locs 
Loc 'em up! Don't be afraid to experiment and switch it up because nothing is off-limits. This protective locs style is versatile and fresh. Another name for Dreadlocks, or dreads, are rope-like strands of hair formed by locking or braiding hair. Up close they look like a tangled mass of fibers woven together so thoroughly that they form a solid mass. People with African ancestry who have tight, kinky hair, or anyone whose hair is curly and falls into ringlets, have an easier time forming dreads.
Photo credit: Tarzine Jackson/Pexels
Sisterlocks
It's a family affair with sisterlocks, tiny uniform locks that are the result of a precision parting grid. A specialized tool is used to place the hair into its locking formation. These locs are the style du jour. It's a cool, effortless look.
Read: What Is Folic Acid? And How It Affects Hair Growth
Cornrows
Using an underhand, upward motion to make a continuous, raised row, cornrows are a style of hair braiding in which the hair is braided very close to the scalp. If your hair is fine or short, hair extensions may be the way to go. They are often used with back cornrows to add volume.
Read: Can Zinc Help With Hair Growth?
Sade Braid
In order to get the full effect of this style, first have long, thick hair. Next, slick your hair back against your head, then secure it with a clear elastic near the nape of your neck. This signature-braided hairstyle includes a three-strand braid.
Also: Is It Safe to Take Prenatal Vitamins for Hair Growth If You're Not Pregnant?
Havana Twists
If your heart is in Havana, you'll love this style, which is similar to regular twists. Havana twists are used to incorporate hair extensions into your hair while protecting your natural hair. The style involves twisting two strands of hair around each other, all over your head.
Also: This Serum for Thinning Hair Really Works
Double Halo Crown
This double halo crown braid is the same as a traditional crown braid but has two braids going across your head instead of one.
Side Twist
You can twist and shout all night about this side twist updo. Part your hair to one side and twist your hair to that same side. You can twist your ends into a bun or continue twisting downwards to create a twisted side ponytail.
Also: How Inflammation Affects Your Hair
Braided Faux Hawk
To master this style, choose what type of braid you want and braid in an upward fashion all over your head. Next, take sections of your remaining hair and create rolls on top of your head, pinning them into place. The look, which lends itself to various styles, is aesthetically, outrageously gorgeous.
Bun Mohawk
If you like to look a bit eccentric, this style is definitely for you. The style lends itself to adventure. Try some new things. You can have a lot of fun with a bun Mohawk. Slick your hair upward before creating three to four equally-sized buns down the center of your head. It's usually worn as an emblem of non-conformity.
Photo credit: Ovayo Ntlabati/Unsplash
Read: Why Does My Scalp and Hair Hurt? Doctors Explain
Halo Braid
Best with medium to long hair, this intricate, magical 'do' involves gathering all of your hair into a beautiful braid that goes around your head. You can Dutch braid or French braid your hair. The halo braid is another hairstyle that will protect your locs.
Braided Crown
These classy braids can be dressed up or down. A type of French braid, look no further than a braided crown to get a chic, elegant look. Actually, a popular way to wear a crown braid is with a halo approach. Don't be afraid to use hair extensions to get a smooth crown braid. 
Pineapple Updo
This is an easy updo to complete. First, grab your hair at the top of your head as if you were creating a high ponytail. Loosely secure the hair with a protective hair tie. This lovely updo will keep your curls in place while you sleep. The updo style does double duty. It's for hair maintenance. Plus, it can be worn out on the town. It's a win-win.
Protect Your Hair, Protect Yourself
Maintaining natural hair is a process that takes time, energy and money. Protective styles are a great way to preserve and protect your natural hair from damage while still feeling beautiful. A lot of these styles will hold as long as 12 weeks so you can live your life without worrying about styling your hair every single day. Protective styles for natural hair are unapologetically fierce!
More From VEGAMOUR
Photo credit: Vitae London/Unsplash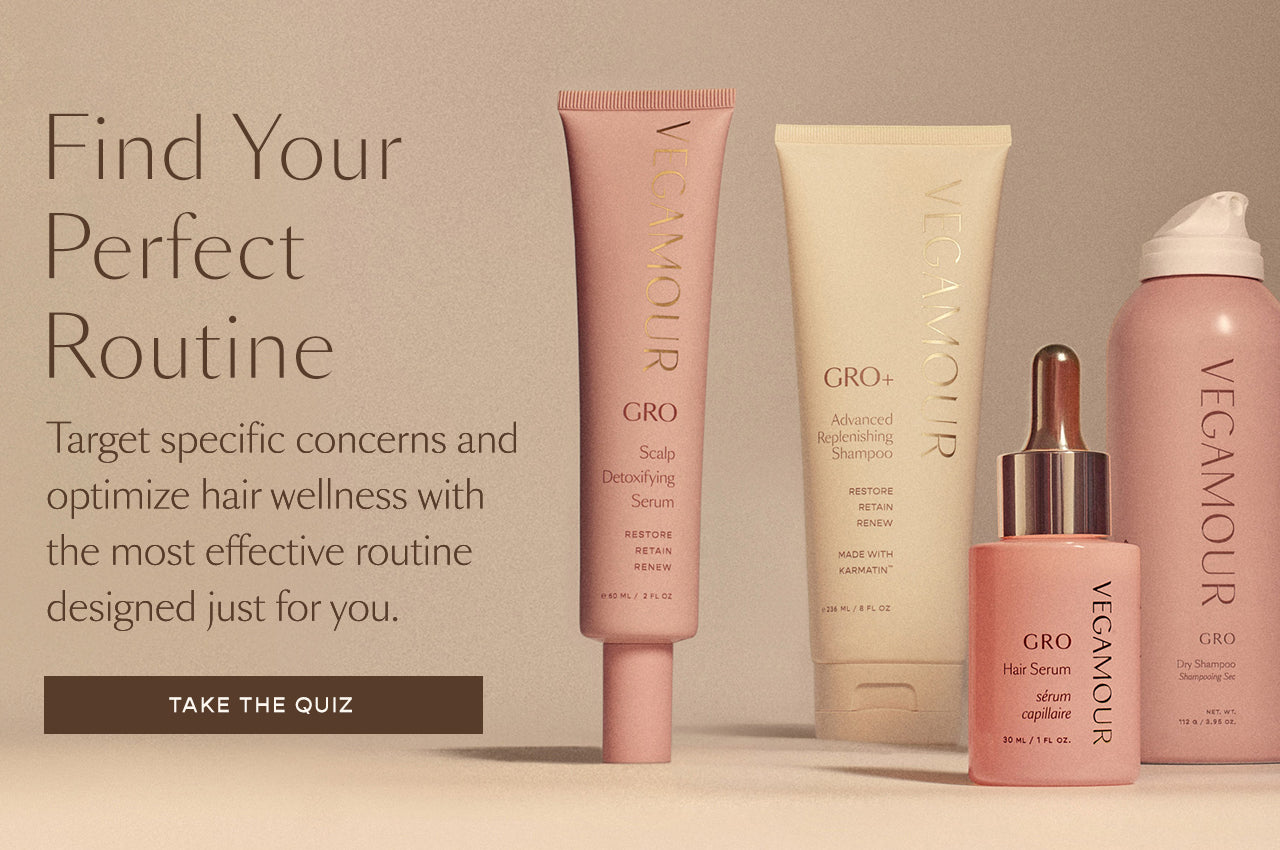 Disclaimer: Information in this article is intended for general informational and entertainment purposes only. It is not intended to constitute medical advice, diagnosis, or treatment. Always seek professional medical advice from your physician.