What Exactly Is Scalp Micropigmentation?
Hair loss is hard to deal with. It can dent your self-confidence and leave you holding on tight to your thinning strands. Thankfully, with expert advice, nourishing products and some clever techniques, you can boost the look of your lackluster locks. You might have heard of micropigmentation to boost the look of sparse brows, but have you heard of tattooing pigment onto the scalp?
With micropigmentation, a tattoo artist draws tiny dots onto the scalp that mimic the look of thicker hair to refresh a receding hairline. Curious about scalp micropigmentation? VEGAMOUR spoke to the experts to get the details, plus discover the hair care products that will help revive thinning hair.
Scalp Micropigmentation Basics
When you think of a tattooed scalp, a tough biker guy with head-to-toe ink might come to mind. But for many people, a little ink on the scalp can camouflage thinning hair and a balding scalp. Regular micropigmentation can be used for brows, to paint freckles and act as a scar camouflage. The scalp micropigmentation industry has grown immensely recently, with the permanent makeup technique now a popular option for balding men and women.
"Scalp micropigmentation is a procedure where professional tattoo artists called SMP artists replicate tiny hair follicles to give the look of full-shaven hair, regardless of the extent of hair loss," said Dr. Anna Chacon, a board-certified dermatologist. "For women with thinning hair, this will reduce the contrast between the hair and the scalp to make the remaining hair appear thicker and fuller."
Scalp micropigmentation or a hair tattoo can mimic hair follicles and give the appearance of a new hairline and thicker hair. The tattoo ink can give those with a bald head the illusion of a buzz cut or a shaved head. The procedure is non-invasive and non-surgical. It's also worth noting that the procedure won't kickstart hair growth because it's not a hair growth treatment.
Hair loss and baldness can be highly distressing experiences that cause emotional upset. However, if long hair is your goal, it's good to treat the thinning areas with all-natural serums designed to boost hair health. The GRO Hair Serum is a clinically-proven, lightweight formula with a powerful blend of vegan ingredients to help support the follicular system. The non-toxic, non-greasy serum can be used daily and help reduce the signs of shedding, so you can enjoy fuller, longer-looking hair in just 90 days.
Read More: What Causes Hair Loss? Every Trigger Explained
Who's a Good Candidate for Scalp Micropigmentation?
Over 30 million women in the US alone struggle with alopecia and hereditary hair loss — and that figure doesn't include those living with thinning hair that's been triggered by illness, stress, menopause and more. Working with an scalp micropigmentation practitioner at reputable clinics could help those struggling with:
Hair and scalp deformities
Immune and hormone system deficiencies
Male and female pattern baldness
Hair loss and thinning area
The Scalp Micropigmentation Process
"The first session primarily would be for initial assessment, discussing the entire process and aftercare and, of course, the cost of the treatment," explained Dr. Chacon. "It is best that, at this point, you would discuss and asks questions. Once all the expectations are set, the artist will create a blueprint for your new hairline."
The first session usually lasts for 2-3 hours. "You will then be ready to return after every two weeks intervals for the second and third sessions to allow the healing process to take place," said Dr. Chacon.
To prepare for the procedure:
Wash the hair and scalp with a gentle shampoo.
Your practitioner will discuss your look and mark the treatment area accordingly.
You'll discuss pigment color and design to compliment your skin and bone structure.
A numbing medicine will be applied to the skin to make the process less painful.
Scalp micropigmentation work is less painful than a standard tattoo because the needles are thinner and smaller. The process can be time-consuming, taking up to five hours, depending on the size of the area. The needles deposit medical-grade pigment into the scalp using a dot design to add depth to the treated area. Because the procedure isn't invasive, you can return to daily life almost immediately. Most people need a few sessions spaced several weeks apart for the practitioner to create realistic shading and the appearance of fuller hair.
Read More: Why You Should Never Try Microneedling for Hair Loss at Home
The Long-Term Effects of Scalp Micropigmentation
The benefits of scalp micropigmentation include the following:
No surgical procedures
Less pain
Lower cost than a hair transplant
You recover immediately
You might experience some redness after scalp micropigmentation, but it's unlikely you'll experience excessive bleeding. However, avoiding heavy exercise, steam rooms, sun exposure or any other activity that could cause the body to overheat is a good idea. Overheating could metabolize the permanent makeup ink particle before it settles into the skin.
"Since there are open wounds on your scalp, aftercare is very important," explained Dr. Chacon. "It is very important to remember not to wash your head four days following treatment. You will notice some scabs, which are normal; this will fade quickly during the healing process. Do not perform workouts or strenuous activities to avoid sweating. You can shampoo your hair five days following your session."
Scalp micropigmentation is relatively low-maintenance and only requires touch-ups every four to eight years. The tattoos will fade if exposed to harsh sun rays without SPF, and aging could also remove pigment from the skin. A fresh layer of pigmentation can be added to the scalp to freshen up the look.
Read: 8 Scalp Problems You Shouldn't Ignore
Side Effects and Possible Risks
As with any medical procedure, there are always risks involved. Someone might be allergic to the tattoo ink, and infection is possible — primarily if you work with an inexperienced practitioner. In addition, those who live with keloid scars should stay away from scalp micropigmentation as the treatment can trigger keloids in some people. No formal training is required to become an scalp micropigmentation artist, so you must do your due diligence and work with someone recommended and reliable.
High-quality scalp micropigmentation partitioners should have:
An scalp micropigmentation certificate from a reputable organization
A body art license on display (depending on state requirements)
A bloodborne pathogens certification
A county health permit
Packaged needles that are opened in front of the client
A clean and sterile environment
PPE equipment
Scalp micropigmentation can cost between $800 and $500, so it's a real investment. Ensure you seek professional medical advice and check the scalp micropigmentation practitioner's certificates before beginning. Discuss how many sessions will be needed and if you feel any hesitation about your practitioner before starting the process, trust your gut and seek assistance elsewhere.
Related Reading: Red Light Therapy for Hair Loss: Does It Really Work?
Is Scalp Micropigmentation Worth It?
Living with hair loss can be frustrating, and the main benefit of scalp micropigmentation is that it can give you a fuller-looking hairline without surgery. Use clinically proven, vegan topical treatments alongside the pigmentation plan to boost hair health and keep existing active hair follicles healthy and thriving. If scalp pigmentation sounds like the right treatment for you, discuss it with a reputable practitioner and start your hair restoration journey today.
More From VEGAMOUR
Photo credit: PonyWang/iStock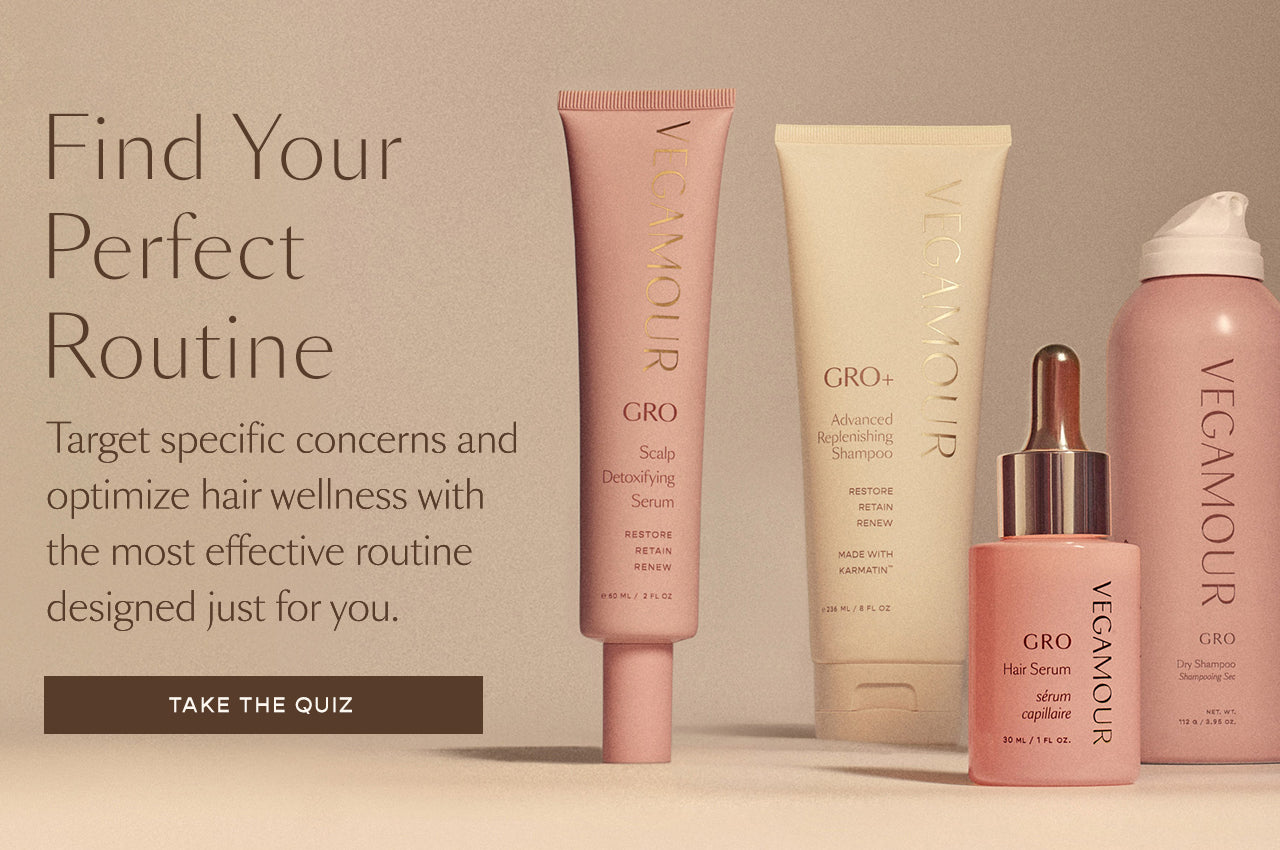 Disclaimer: Information in this article is intended for general informational and entertainment purposes only. It is not intended to constitute medical advice, diagnosis, or treatment. Always seek professional medical advice from your physician.