When You Should Use Leave-In Conditioner
If you have damaged or dry hair, you've probably used both leave-in and rinse-out conditioner in the past. Both products are valuable ways to support your hair's natural oils and offer wonderful moisturizing benefits, but when is each most appropriate?
Below, here's a guide to when to use a leave-in conditioner, including the ways it differs from regular conditioner, the benefits it offers and how learning to use leave-in conditioner correctly can help give you sleeker, more manageable hair. Plus, discover the products you really need to keep hair feeling hydrated, healthy and happy.
The Benefits of Leave-In Conditioner
So when might you opt for a leave-in rather than a regular conditioner? According to trichologist Umar Daud, a leave-in conditioner is one way to give your hair an extra hydration boost.
"A leave-in conditioner is the ideal solution if your hair is dry," said Daud. "Humectants are found in leave-in conditioners, which hydrate dry, brittle hair. Your hair becomes stronger and receives significant hydration as a result of using the right leave-in conditioner for your hair type."
To make sure your leave-in conditioner won't weigh hair down, Daud advises opting for a lightweight leave-in conditioner. "Choose a leave-in conditioner that is water-based rather than oil-based," he said. "Water-based formulas tend to enter hair more effectively."
Using a water-based leave-in conditioner can keep fine hair from getting weighed down by the extra moisture your conditioner provides while helping keep strands moisturized. Those extra moisture levels do more than make your hair look its best. A good leave-in conditioner actively protects hair from environmental degradation.
"Environmental factors, such as excessive sun exposure, may dry your hair, resulting in color loss and split ends," explained Daud. "To shield your hair from the elements and dry air, use leave-in conditioner. To further protect your hair from the harmful effects of chlorine and salt, use a leave-in conditioner before entering the pool."
By creating a semi-permeable barrier that protects hair follicles, a good leave-in conditioner will help prevent environmentally damaged hair strands and keep your hair looking its best.
Daud also said that the right leave-in conditioner can help simplify hairstyling by making it easier to detangle hair, leaving it more manageable. "With the use of heat styling appliances like curling irons and flat irons, leave-in conditioner may make your hair more manageable," he explained. "Leave-in conditioners often include chemicals that soften hair and reduce frizz. And if you have curly hair, leave-in conditioner gives your curls a flexible grip and bounce."
Read More: How to Use Hair Conditioner for Best Results
When to Use Leave-In Conditioner
So who is leave-in conditioner best suited for? According to Daud, the short answer is everyone. "Leave-in conditioners are for every type of hair," he said.
The reasons for using leave-in conditioner and what conditioner type best suits your needs will vary depending on your hair type. People with dry hair, frizzy hair or color-treated hair will benefit from the use of leave-in conditioner to rehydrate strands. Those with especially thick hair or natural hair can also benefit from the extra dose of moisture that leave-in conditioner provides. Curly or coily hair types often experience dryness because the natural hair oil, known as sebum, encounters challenges in reaching the ends of the strands from the scalp.
"If you have porous, dry, curly hair using heavy oil leave-in conditioner helps your hair stay hydrated, preventing frizziness and split ends," said Daud. For these curlier, thicker hair types, an oil-based leave-in conditioner can serve the same function as a curl cream or other hydrating hair product. Apply the leave-in conditioner on wet hair using a wide-tooth comb to evenly disperse the product through your curly hair from root to tip and towel dry as needed.
"For other hair types like fine hair, you can skip the heavy oil leave-in conditioner and focus on a mist conditioner compatible with your hair," Daud said. You can always make a leave-in conditioner of your own by mixing water-based leave-in conditioner and water in a spray bottle and spritzing it onto clean hair from roots to ends before leaving it to air dry.
See Also: These Are the Must-Have Benefits of Leave-In Conditioner
How to Make Leave-In Conditioner Part of Your Routine
Interested in making leave-in conditioner part of your hair care routine? Daud said it couldn't be easier.
"After washing and conditioning your hair, use a leave-in conditioner," he said. "Leave-in conditioner may be used on damp hair without having to be removed. Your hair will soak up the leave-in conditioner if you apply it overnight."
Overly wet hair won't soak up conditioner as effectively, so towel dry your hair a little before spreading it through your hair using a wide tooth comb. "To avoid irritating or infecting the scalp, be sure to simply apply conditioner throughout the hair's length," advises Daud.
If you normally blow dry your hair, applying leave-in conditioner beforehand is an excellent way to take advantage of its heat-protectant properties. "To prevent your hair from heat damage, use it before blow-drying or heat styling," said Daud.
VEGAMOUR's HYDR-8 Leave-In Conditioner detangles and reduces frizz for soft, silky strands. In addition to delivering 72 hours of hydration to dry hair, it also provides heat protection up to 450°F so you can heat style your hair without risking damage. Formulated without silicones, this lightweight leave-in conditioner leaves your hair feeling smooth, silky and tangle-free.
Shop: VEGAMOUR Shampoos & Conditioners
Perfecting Your Moisture-Boosting Hair Routine
Daud emphasized that the use of leave-in conditioners should only be one part of a comprehensive hair care routine. "You shouldn't rely on leave-in conditioner as your only method of hair care," he said. "The reality is that everyday conditioning may leave a lot of buildup on your hair and scalp. In addition, using an excessive amount of leave-in conditioner may cause buildup, which leaves hair lifeless and difficult to maintain."
To make sure your hair stays moisturized and healthy all week long, make your leave-in conditioner habit one part of a moisture-boosting hair care routine designed to nourish strands from the inside out. By using products designed to support your hair's natural hydration levels, you'll be able to enjoy shinier, healthier, more hydrated hair every day.
More From VEGAMOUR
Photo credit: Yan Krukau/Pexels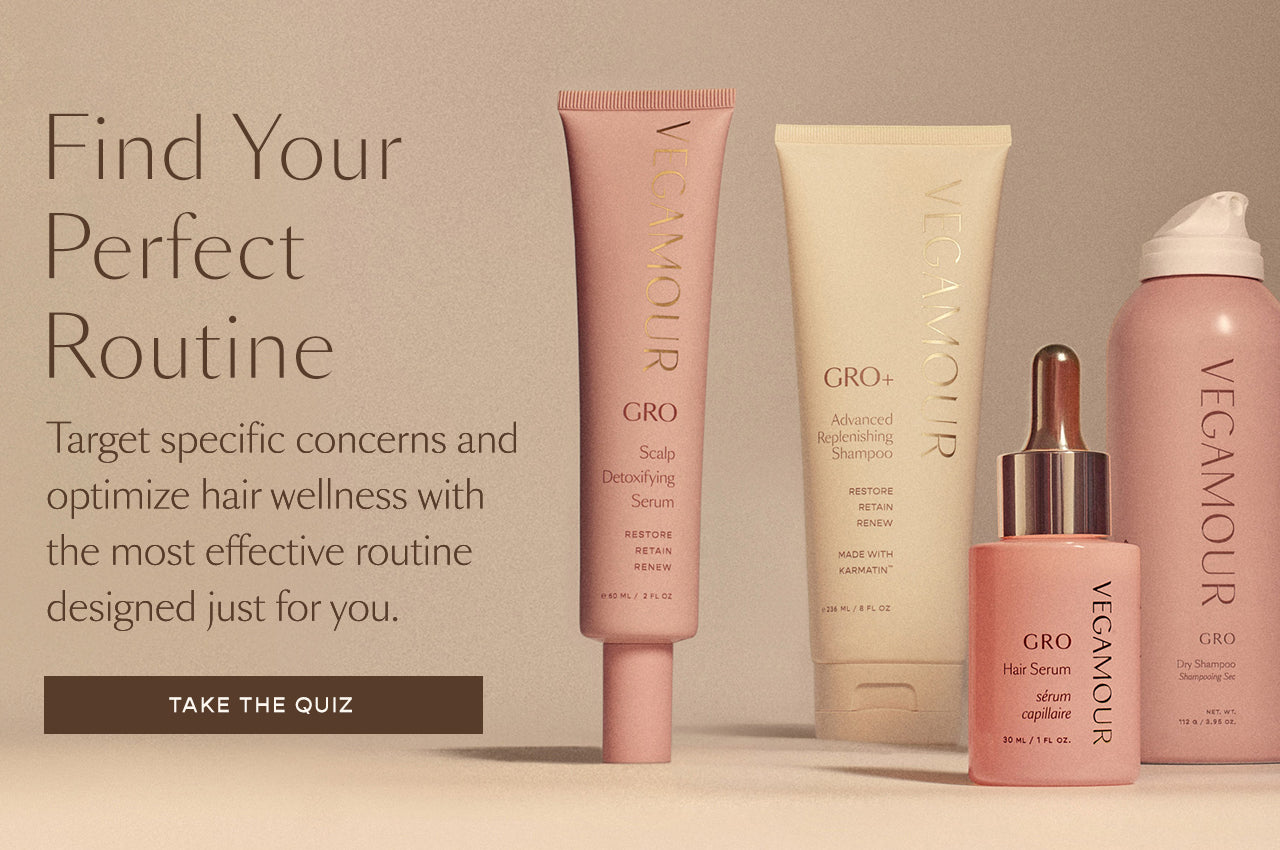 Disclaimer: Information in this article is intended for general informational and entertainment purposes only. It is not intended to constitute medical advice, diagnosis, or treatment. Always seek professional medical advice from your physician.