Why Is My Hair Greasy After I Wash It?
The cold hard truth is that everybody's hair gets greasy after a few days of not washing it. Many assume that greasy hair is just dirty hair — and sometimes it is. Other times, it's a sign of something more serious.
In some cases, hair gets greasy due to an overproduction of oil. Read on to find out why hair can feel greasy even after it's freshly washed. Plus, discover the best products to nourish strands naturally without weighing them down.
What Causes Greasy Hair After Washing?
When your hair gets greasy, you might think it's from dirt or sweat. While sweating can play a role, the truth is that hair grease actually comes from sebum produced by the sebaceous glands on your scalp. Sebum production is normal. In fact, it's actually the body's way of conditioning the scalp and hair. However, too much sebum can cause issues.
Everyone's pH, hair type and natural hair oil production vary, but certain lifestyle habits can contribute to greasy hair. Exercising, working outside often, swimming or using a lot of hair products can all impact the oil production and dirtiness of hair. Some people have naturally oily hair caused by an oily scalp, but usually, overly greasy hair is the byproduct of poor hair health habits.
"It's a scalp issue," explained hair expert Ghanima Abdullah. "Some people have a scalp that reacts to shampoos that are too drying and the scalp immediately starts to produce more oil to alleviate the dryness. Other people have a greasy scalp that's triggered by the oily foods they eat — kind of like how acne is triggered."
In certain rare cases, people can suffer from a condition called seborrheic dermatitis where the sebaceous glands chronically produce too much sebum.
The reasons for a greasy scalp vary from person to person. The truth is there's no one size fits all reason as to why some people have greasy hair after washing, but there are a few things you can do about it.
Read More: How to Get Rid of Greasy Hair
How to Address Greasy Hair
When it comes to dealing with hair grease, there is not one single solution that will remove excess oil for good. It's important to take a holistic approach and address greasy hair from multiple angles to bring your scalp back to balance.
Use a Clarifying Shampoo
Casey Simmons, owner of Royal Locks Curl Care,  believes that treatment starts in the shower. "Start with shampoo. Use a shampoo that regulates your pH: 6 to 7 for straight hair and 4.5 to 5.5 for curly or textured hair. A sulfate-free shampoo is great because it provides a gentle cleanse, keeping things in check."
Simmons suggested using a clarifying shampoo once every two to three months. "You don't want to use a clarifying shampoo too often," he explained. "It is a stronger cleanser and can strip the natural oils your hair needs to protect and prevent breakage. However, it will cleanse out all the unwanted product build-up, grease, oil and dirt. It's like starting from scratch for your hair and scalp."
Read More: Oily Scalp But Dry Ends? Try This
Try an Apple Cider Vinegar Wash
Mixing a bit of good quality apple cider vinegar (ACV) with warm water and then massaging it into the scalp after your normal shampooing routine can also help.
"The best thing [you can do] to try to balance your scalp is an apple cider vinegar hair rinse," Abdullah said. Apple cider vinegar is good at resetting pH without the use of any harmful chemicals.
"It helps remove the oil, but more importantly works to balance the scalp," Abdullah said. "Mix one part vinegar to six parts water. Pour the solution over your hair and scalp and leave it in for at least five minutes. Then rinse thoroughly."
Use a Scalp Scrubber
A scalp scrubber is a hand-held massager that can be used to help work in your hair serums, foams or shampoos. "It scrubs away product build-up, dead skin cells and other natural nastiness that occurs over time," Simmons said. "This will also help unclog any pores and help your body know how much natural oil it needs to produce."
Cleansing your scalp is an easy activity to add to your hair routine that can really help improve the quality of your hair. If you have scalp issues like psoriasis or dandruff you'll want to avoid using scalp scrubbers, as this can irritate a sensitive scalp.
Use Nourishing Natural Shampoos and Conditioners
Using poor-quality hair products can lead to many issues. If you're hoping to get your scalp healthy and create a happy and healthy hair biome, there are natural products that can help.
VEGAMOUR'S GRO Revitalizing Shampoo and Conditioner Kit is a clean, color-safe duo formulated to give you your shiniest, healthiest hair yet. Nourishing oils like wild-harvested marula oil, organic murumuru butter and ximenia oil help to condition, hydrate and fight damaging free radicals without imparting pore-blocking residue. This means that your shampoo and conditioner can help cleanse the scalp and eliminate grease while still allowing the skin to produce a healthy amount of sebum.
Pair that with VEGAMOUR'S GRO Scalp Detoxifying Serum to help cleanse the scalp. This gentle serum helps absorb oil without causing any irritation to the skin. Willowherb extract also safely reduces the appearance of adherent and non-adherent flakes while creating a healthy scalp. Wild-harvested baobab and marula oils provide antioxidant support in the form of omega 6 and omega 9 fatty acids which moisturize, protect and balance the scalp.
Be Gentle With Your Hair
Overly greasy roots is usually a sign of an overarching health issue or poor hair hygiene habits. Always wash hair with lukewarm or cool water, as a scalding hot shower can damage the cuticle of the hair as well as the skin of the scalp. Hot water dehydrates the scalp which causes it to produce more oil to soothe the skin.
When shampooing and conditioning be sure to rinse hair thoroughly until water runs clear of suds. Leftover shampoo or using too much conditioner can affect the balance of the hair biome and scalp pH.
Related: What Happens If You Wash Your Hair Everyday?
The Takeaway
Sometimes hair can be greasy after washing because the hair and scalp have not been properly cleaned. While many shampoos and conditioners will claim to cleanse your hair and scalp, not all of them will do this effectively. You want to wash your hair with products that cleanse and hydrate hair without harsh chemicals that also don't leave product build-up on the hair and scalp tissues. A happy and healthy hair ecosystem will translate to healthy-looking hair.
More From VEGAMOUR
Photo credit: russaquarius/iStock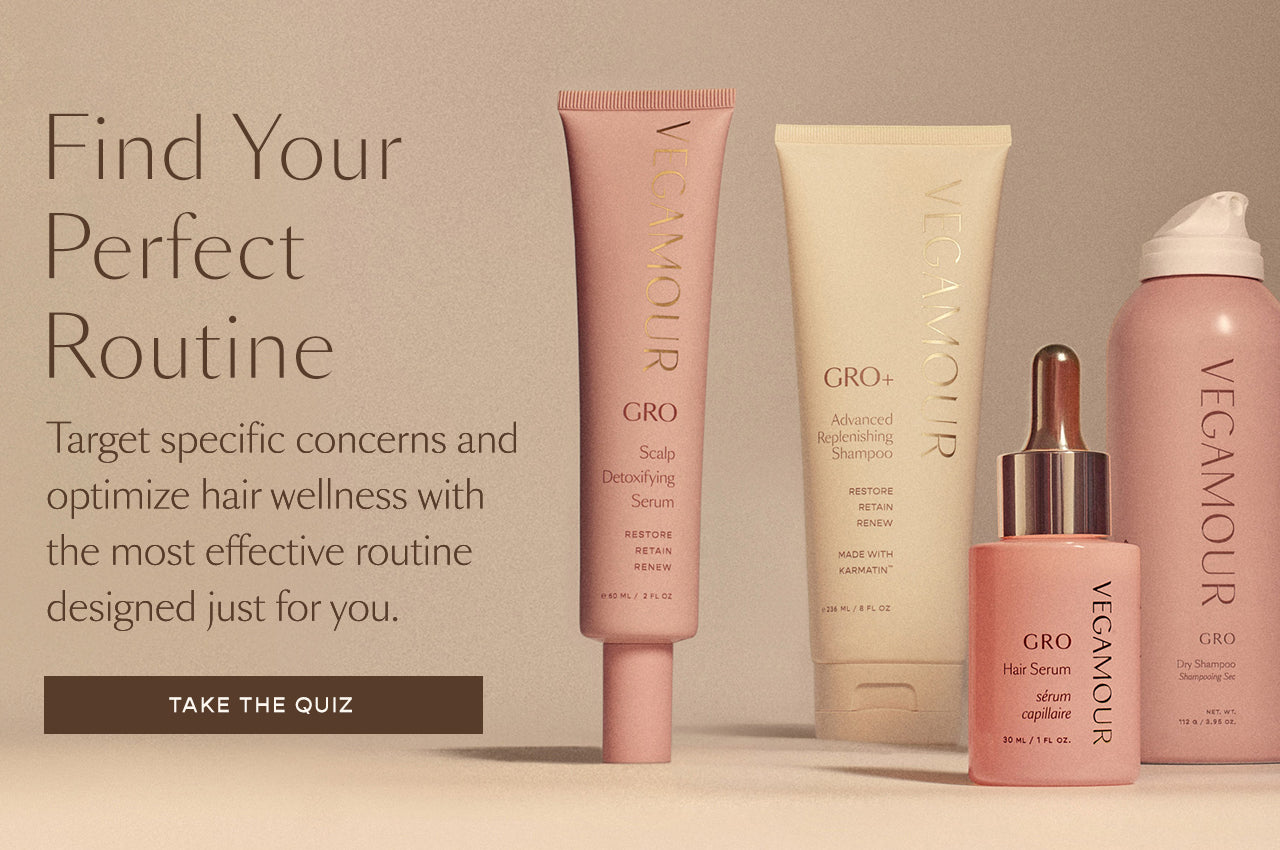 Disclaimer: Information in this article is intended for general informational and entertainment purposes only. It is not intended to constitute medical advice, diagnosis, or treatment. Always seek professional medical advice from your physician.